The city of London is a cultural melting pot when it comes to cuisine, why not dare to be different and try one of Luxe Bible's seriously different foodie suggestions?  From Uzbekistan to Peru, here's the low down.
Korean Food – Jin Juu Soho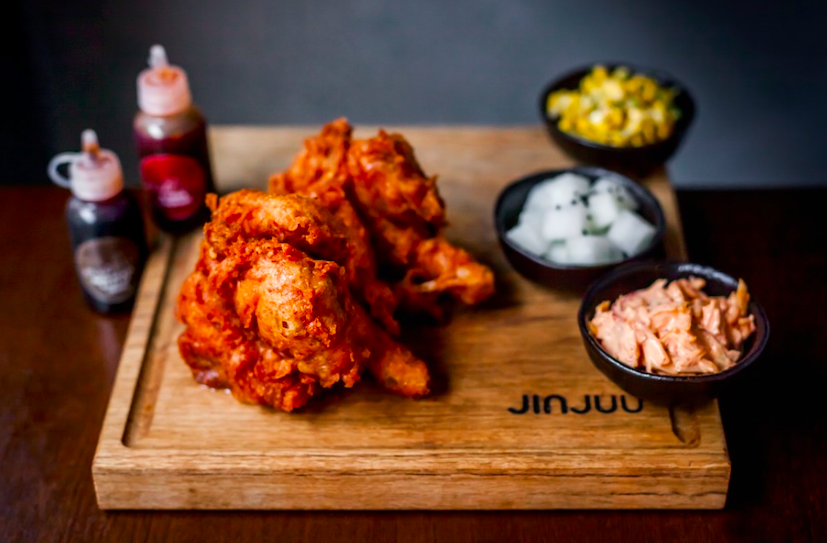 Owned by celebrity chef Judy Too, Jin Juu offers Korean cuisine in a stylish relaxed setting.  With the emphasis on street food which comes with a refined twist, pick up the fancy silver chopsticks and get stuck in to juicy chunks of Korean Fried Chicken with spicy Gochujang dipping sauce and Jin Juu black soy.
Try the Jinjuu Carnitas Korean-Mexican disco fries for a twist on chips, nacho style, and indulge in crispy fried Philly Cheesesteak dumplings along with Bulgogi Sliders which are Korean spiced beef burgers on brioche buns.
For dessert, the must-have is the Snickers Hotteok – these are Korean style doughnuts which are flat rather than round and stuffed with salted caramel.  Yumm.
Portion sizes are huge so be careful how much you order!  Lip smackingly good food against the back drop of graffiti-ed walls and a cool DJ spinning the tunes.
Jerusalem Street Food at Tabun Kitchen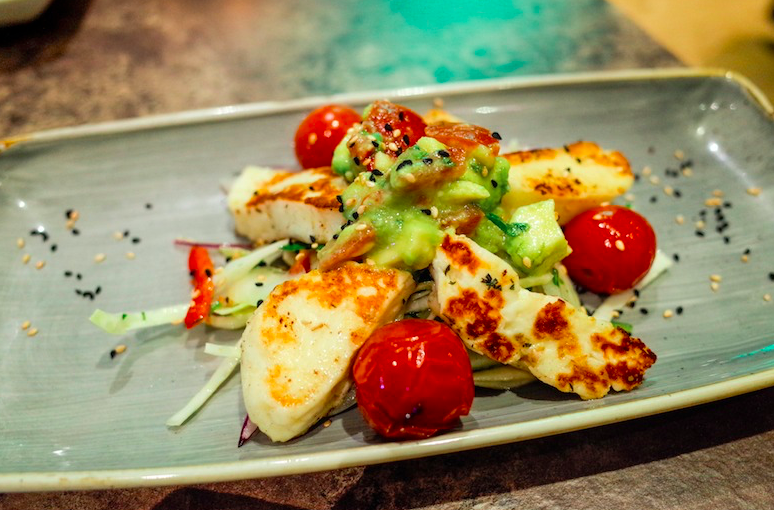 Try a taste of Jerusalem at Tabun Kitchen in Soho where founder Hannan Kattan has created a Middle Eastern menu from recipes growing up in her Palestinian household in Jordan.
It's all about sharing with mezzo plates, Mannish Palestinian pizzas and grilled meats, while the simple design of the restaurant allows you to see what's being cooked up in the traditional Tabun oven.
Try the mini mezzo for an authentic taste of the Middle East with hummus, moutabal (smoked aubergine with a secret recipe) and pitta breads, followed by the traditional Musakhan Chicken – sumac-marinated chicken with caramelised onions, pine nuts, sumac flatbread, yoghurt, cucumber and mint sauce.  Try Akkawai Cheese if you're intrigued by Palestinian pizza – a delicious thin flatbread made with olives and sun dried tomato.
Eat Uzbekistan at Samarkand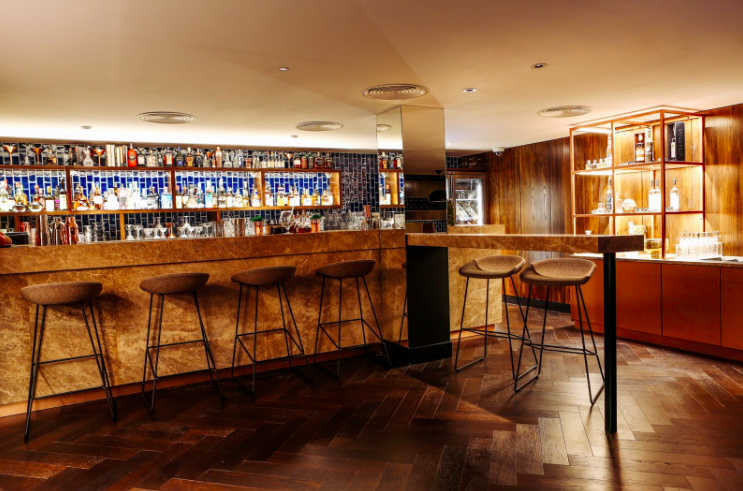 Head to Samarkand on Charlotte Street for a fine dining experience with unconventional cuisine.  If you make it past the bar area with its 40 different types of vodka on offer, you'll be excited by the choice of dishes if you like to eat something a little different.  Go for somsa to start – hand made puff pastry parcels filled with pumpkin, or the manti – hand made dumplings stuffed with beef and lamb.  Try the national dish of Uzbekistan – The Samarkand Plov for a true taste of the country cooked with rice, beef and yellow carrot.
Go Peruvian at LIMA Fitzrovia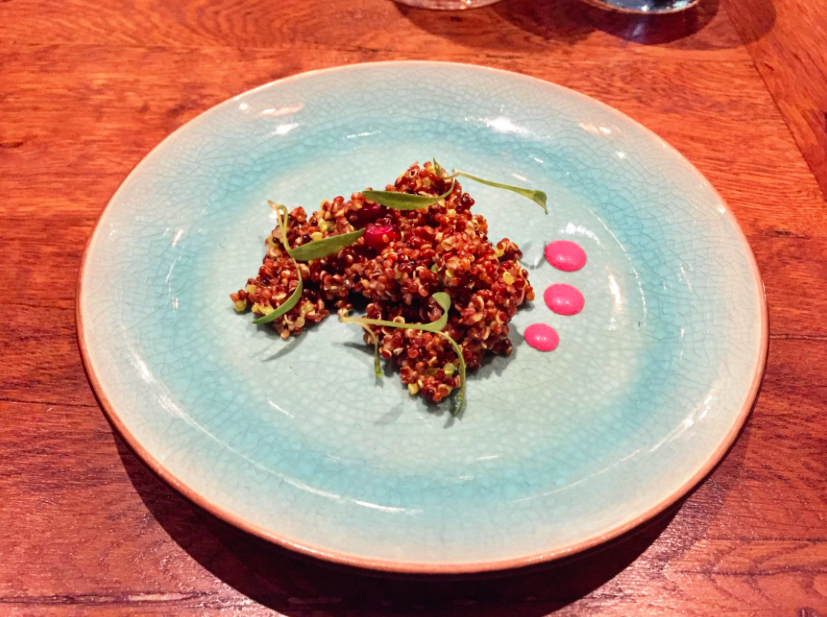 Peruvian food is a real treat and especially in a setting as cool as Michelin starred LIMA Fitzrovia with its beautiful outside / inside feel and adundance of plants and natural light.  Dishes are all served as works of art, yet you'll also be blown away by how they taste – start with the tuna and scallop nigiri which is a Japanese dish with a Peruvian potato twist, followed by black bream ceviche accompanied by avocado, sweet potato and ahi lemo.  Suckling Pig provides the piece de resistance, while the beef panchmanca will definitely hit the spot – traditionally cooked using hot stones, this dish uses beef loin which has been marinated for eight hours, on  a bed of yellow potato puree.
And of course, you should never leave a Peruvian restaurant without a shot or two of Pisco!  Salud!