Could this be the best present you could ever buy a Game of Thrones whisky fan?  We think so.
Ahead of the new series of Game of Thrones later this year, lovers of the show can get their hands on the Limited Edition Single Malt Whisky Collection from DIAGEO and HBO from this Friday, at Amazon, Harvey Nichols and other select retailers.
Choose your house to toast the final season with eight Scotch whiskies available – with each representing a season of the hit show.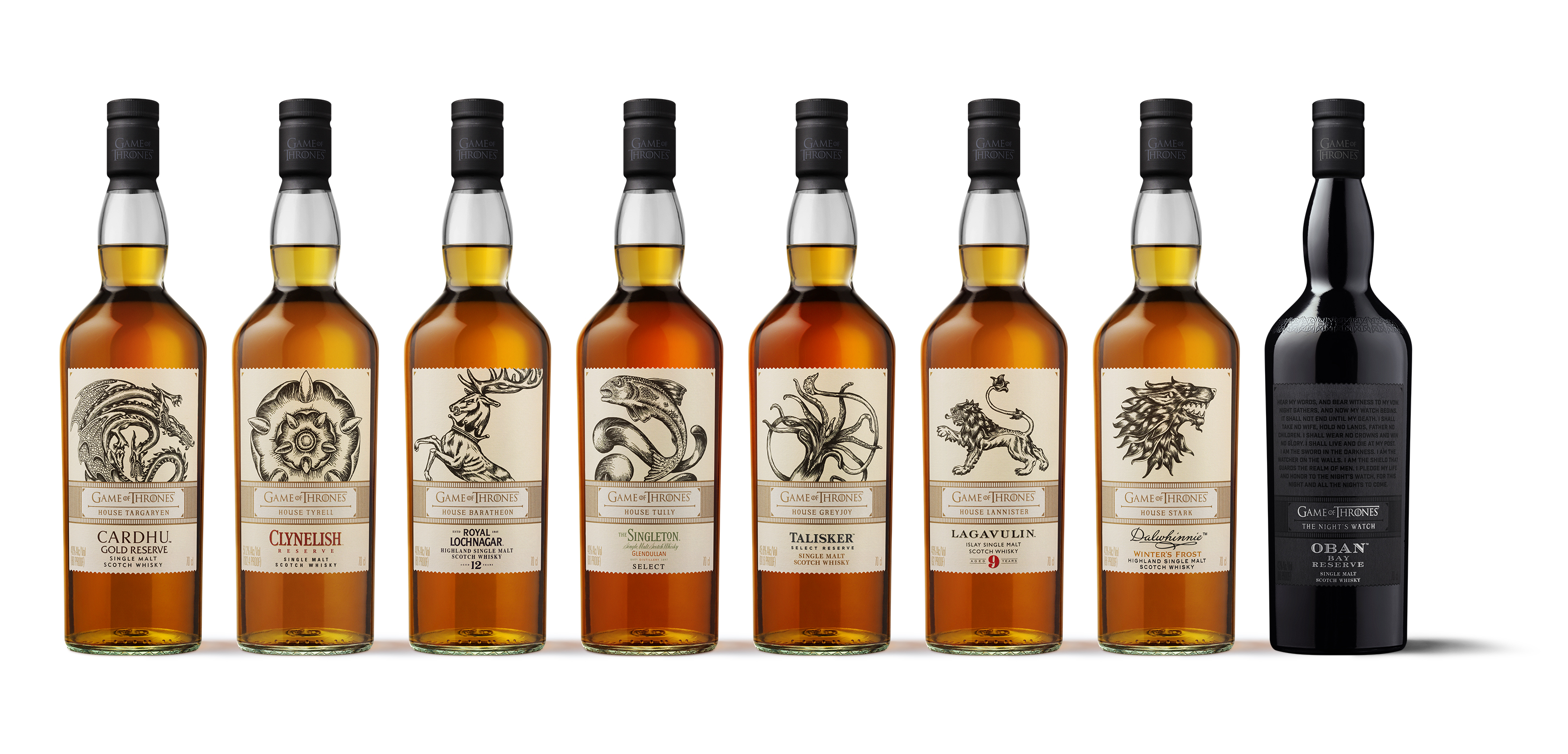 Each Game of Thrones whisky has distinctive characteristics owing to its terroir, forming the inspiration for the collection and drawing an authentic storyline between each House and single malt pairing.  Which will you choose?

The show which has become a global phenomenon, will return in April for its grand finale and what better way to toast the last ever series than with this awesome range of single malts?
You can watch the video here or for more information on The Game of Thrones Collection Single Malt Scotch Whisky Collection, visit www.malts.com and of course, please drink responsibly!
Game of Thrones House Stark – Dalwhinnie Winter's Frost; SRP: £48 for 700cl; ABV 43%
Game of Thrones House Tully – Singleton of Glendullan Select; SRP: £38 for 700cl; ABV 40%
Game of Thrones House Targaryen – Cardhu Gold Reserve; SRP: £48 for 700cl; ABV 40%
Game of Thrones House Lannister – Lagavulin 9 Year Old; SRP: £65 700cl; ABV 46%
Game of Thrones The Night's Watch – Oban Bay Reserve; SRP: £65 for 700cl; ABV 43%
Game of Thrones House Greyjoy – Talisker Select Reserve; SRP: £48 for 700cl; ABV 45.8%
Game of Thrones House Baratheon – Royal Lochnagar 12 Year Old; SRP: £38 for 700cl; ABV 40%
Game of Thrones House Tyrell – Clynelish Reserve; SRP: £48 for 700cl; ABV 51.2