I'd heard great things about Clapham's Bistro Union Sunday roast by Adam Byatt and so had been saving myself all weekend for an afternoon feeding frenzy!
Charming was the first word that sprung to mind when I stepped inside – unmissable from the outside with its pretty pink display of flowers adorning the striped awning on al fresco terrace.  Quintessentially English were the second and third words, reinforced by the fabulous Seasonal Bellini (£8) which quenched my thirst on arrival.  At the height of Spring in May when I visited, rhubarb was the seasonal puréed fruit of choice, although I was equally tempted by the honey and ginger old fashioned (£9) made with Makers Mark bourbon, the Kings Ginger, Honey and Angostura and I made a mental note to have that one later!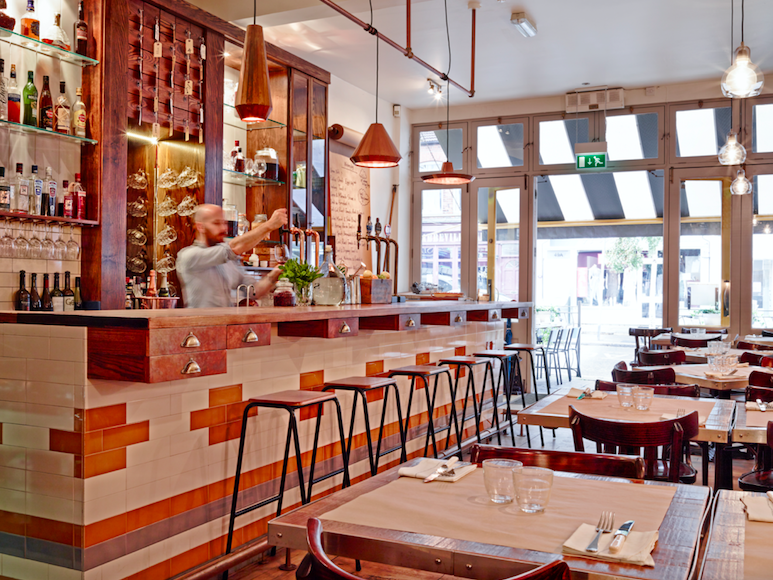 With prosecco bottles popping, and low level music against the satisfying buzz of friends and family chatting, I thought to myself that this is the perfect Sunday roast vibe – in fact Bistro Union wears its 'neighbourhood bistro' label beautifully with an interior mix of brass and copper, dark woods and classic racing green.
With an accomplished wine list with selections from France, Germany, Italy and Spain – they're also very reasonably priced starting at just £21 for a French Vermentino all the way up to £188 for a magnum of Italian Sangiovese 'Il Guercio', although there's also a range of wines by the glass…
The set lunch menu on a Sunday offers two courses for £26 and three courses for £30 along with an additionally priced choice of pre-starter nibbles like the cauliflower cheese croquettes (£5 – which were as good as they sound), and warm Coombeshead bread with silky whipped butter.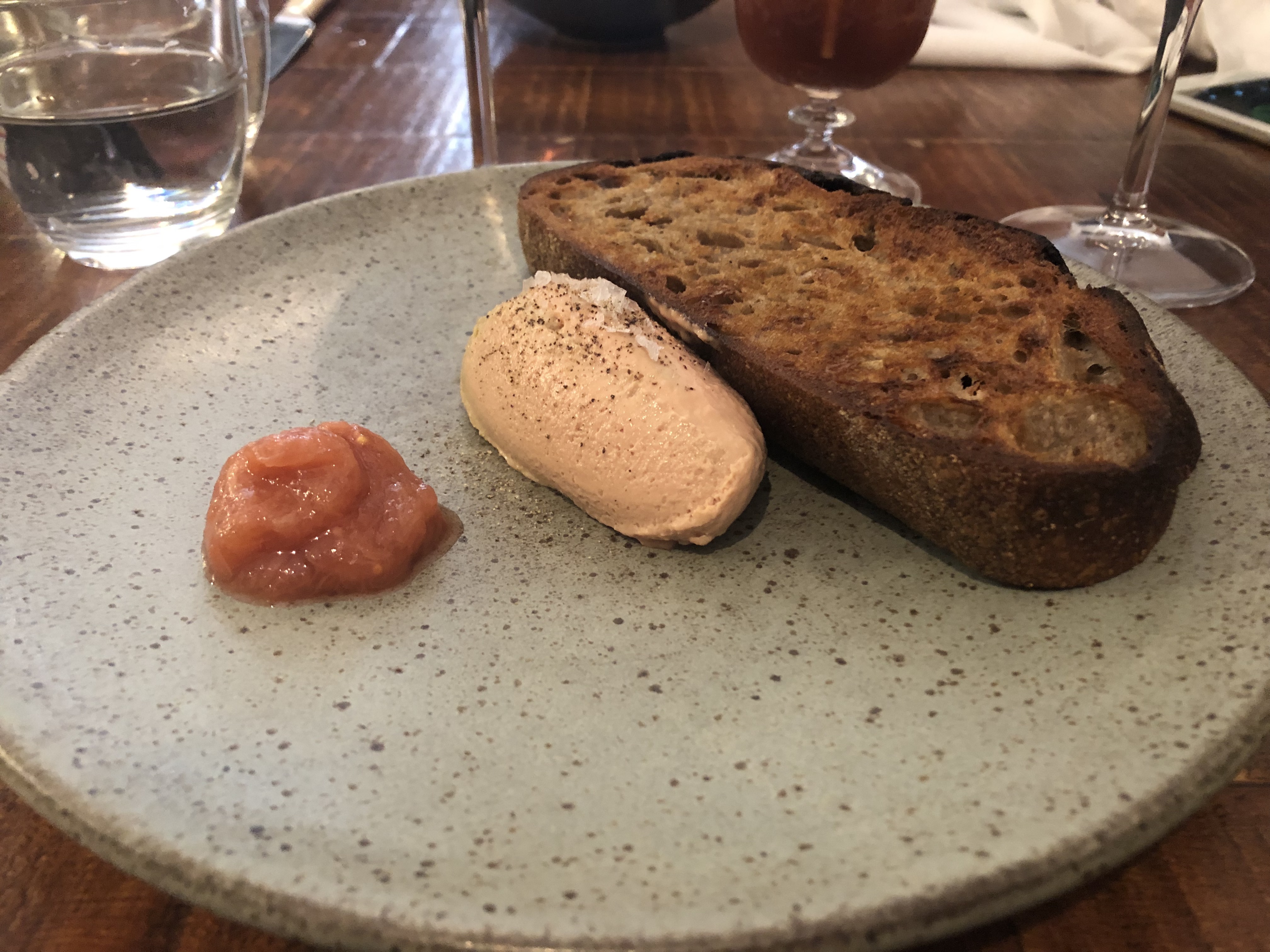 To start, I indulged in the duck and chicken liver parfait with rhubarb chutney and toast.  The rhubarb, again staying true to the season, provided the perfect accompaniment to a parfait which was light and fluffy in texture, in contrast to the deep, robust flavours of the duck and chicken liver.  Absolutely delicious.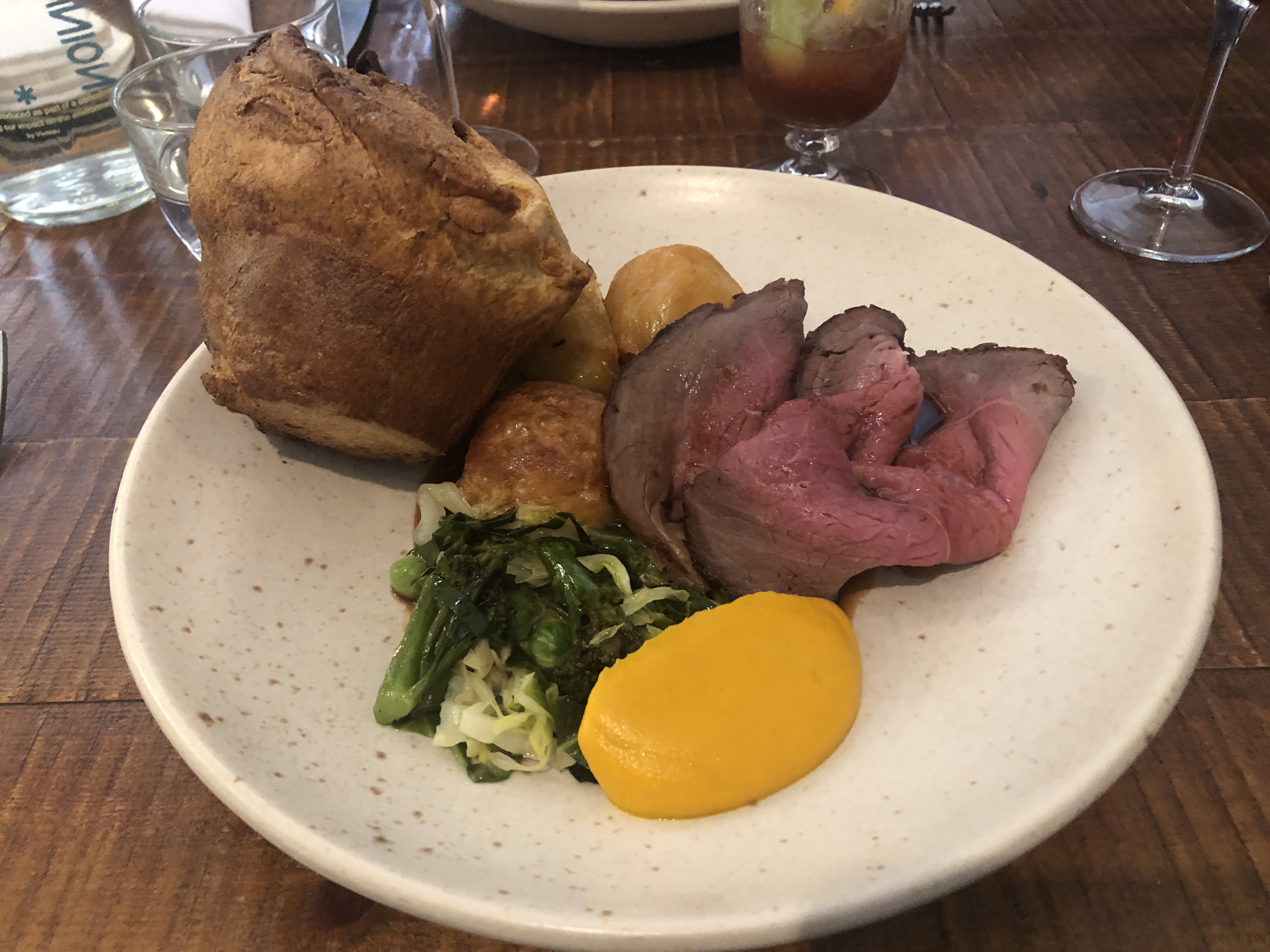 With a choice of five mains which I think work to cover everyone's tastes (fish, veggie and carnivorous options), being a Sunday, the Bistro Union roast was the only option for me… Perfect for that posher than pub grub roast,  the giant Yorshire pud dominated the plate, along with a serving of beautifully blushed roast sirloin of Dexter beef, fresh vegetables, crispy-outside-fluffy-inside-roasties and a wonderfully rich dousing of gravy.  The horseradish often makes or breaks a roast for me, but this was just as it should be with a hot hit of spice on the back of throat, followed by the creamy, rich flavours.  A red 2016 Beaujolais which comes by the glass made this lunch taste heavenly.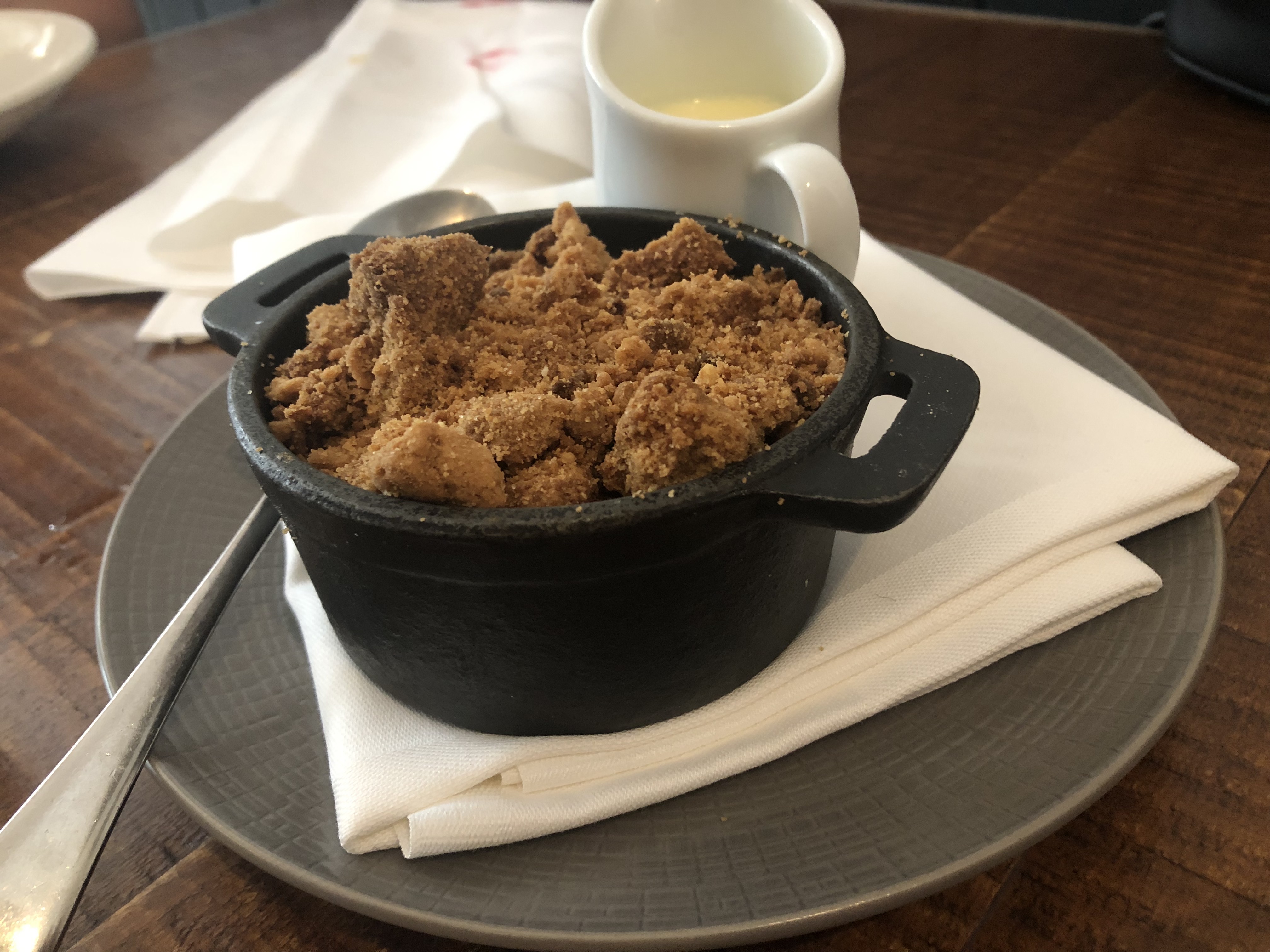 Dessert was tough.. but we made it – after all, who can resist crunchy crumble atop juicy rhubarb, with a side of creamy custard?!
For an absolutely delightful way to spend your Sunday, and indulge in a great roast, the set menu at Bistro Union is served between 12-4pm.  There's also a winemaker's dinner taking place on Tuesday 2nd July – contact the Bistro Union for details.
Check out our reviews of other London Sunday roasts here.