Think of the coolest bar you've ever been to, and then imagine a salon chair in the middle with you sat in it. You order a Sour Puss cocktail from the online iPad list, or watch a movie on Netflix, while at the same time being primped and preened to within an inch of your life by London's most elite stylists.  So, hold that thought… And let me introduce you to "Hairclubbing' at Blade Soho.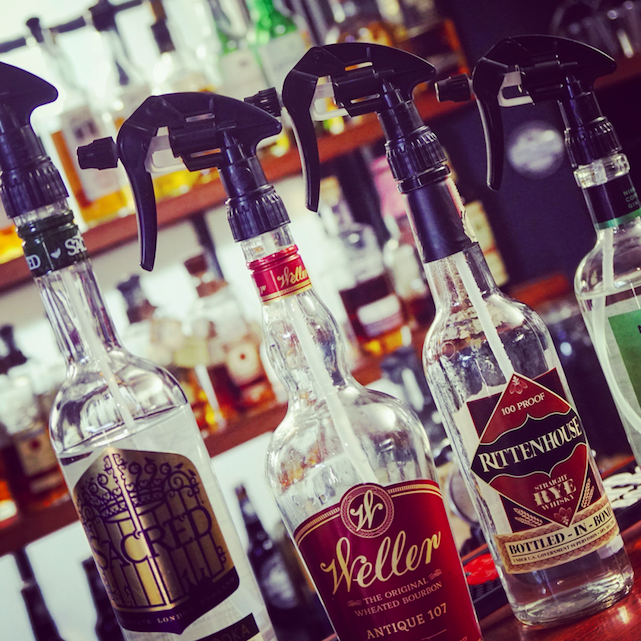 The ethos of 'hairclubbing' is a concept imagined by Salon Director and beautiful ray of sunshine Julia, and her whisky loving musician slash husband Stroo.  Setting out to change the hair salon experience, at Blade, you can bring your friends, bring your boyfriend, or even bring your dog!  While you're being transformed, they can chill out at the smoothie and coffee bar upstairs (or the licensed cocktail bar downstairs which is also happens to be stocked with the most fabulous array of rare whiskies from around the world – courtesy of spirit afficionado Stroo!)  Blade is basically the coolest of social hubs bang in the middle of Soho that your life has been missing.  Until now.
Immediately making me feel relaxed despite being bang amongst the throbbing buzz of Central London, Julia  showed me around before introducing me to my new best friend.   If there were ever a perfect hair artist for me, Jag is it.  With some serious swag, a head of dreads and a beautiful face, it was love at first bleach.  Jag who's just moved here fresh from Canada is possibly the most creative individual I think I've ever met, and we got on like a house on fire from the word 'silver' (which is the colour he was determined to get my yellow locks to change to, even if it killed him!)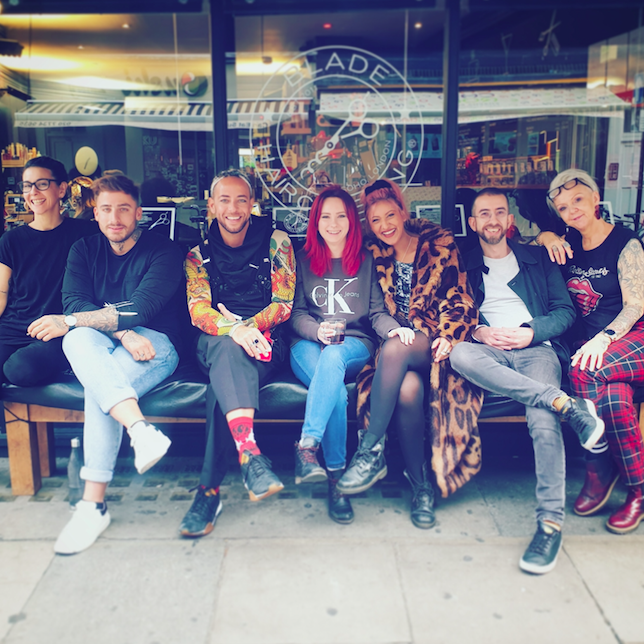 As I'd arrived with some pretty disastrous hair issues, Jag gave me a full hair consultation with some serious hair care advice.  Disappointingly (but also totally necessarily), Jag advised me we'd need to do the process in two stages with a two week gap between appointments.  My hair was too damaged and too patchy to do evenly all in one go, so during step one, he evened out the colour issues and neutralised the yellow colour whilst carefully avoiding any overlapping to my straw-like hair.  Using a hair strengthening and bonding system called Fibreplex, Miraulously, Jag was able to get my hair in peak condition for phase two.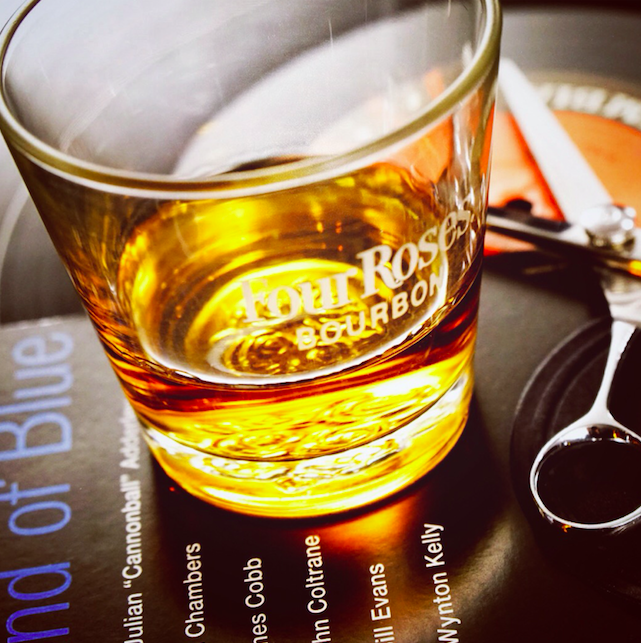 After my second visit, (and copious amounts of cocktails later), the lightener came off, the grey permanent toner went on (including more Fibreplex) and after 10 minutes, I could see the results – which I was ecstatic about!  Having endured many years of painful tingling while bleaching up, Jag had warned me in advance not to wash my hair for a few days beforehand.  As a result, there was absolutely NO discomfort when the bleach went on – literally revolutionising my bleach experience!
To me, this was was silver tress perfection I'd been dying for.  Ever the realist, Jag advised me there were still a further couple of sessions before ultimate grey could be achieved.  I'm booked in for December and quite frankly I can't wait to see my little hair clubbing family again…
Who would ever go back to the ordinary salon experience after this?!  Julia is a dab hand mixologist among her many talents and the cocktails are seriously amazing – as good as any award winning bar.  But for the best hair experts in the business and a relaxed setting with awesome bar vibes, 'Hairclubbing' at Blade Soho is the best thing you could ever do for you, and your hair!
Watch out NYC – we have it on good authority that Hairclubbing is coming to you soon…. Click here for the Blade website and here to get some gorgeous lashes to go with that wicked hair.