Bocconcino restaurant is a very tasty Italian treat on Berkeley Square in the very heart of London's Mayfair.
The relatively inconspicuous doorway normally reserved for those in the know happened to be transformed with Wimbledon vibes on the mid-July night we visited – the façade decked out suitably in beautiful florals and a wall of tennis balls for the ultimate in Insta backdrops.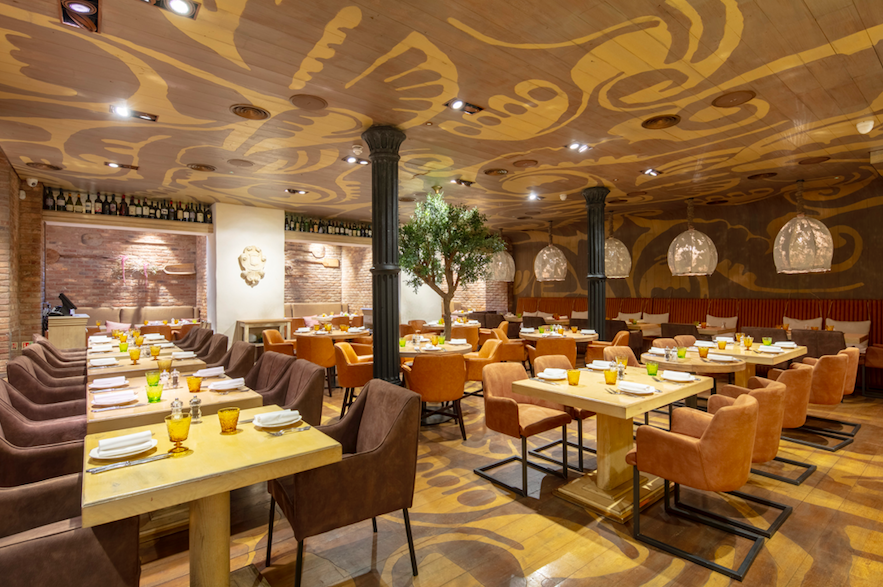 Set across two floors, Bocconcino restaurant houses a pretty upstairs dining rooms with central tree feature – a kind of inside garden, and a spiral staircase down to the basement dining area with its mood lighting and 'in' crowd.  Yet for a fine dining restaurant, Bocconcino maintains that rustic, cosy, family-run feel normally reserved for the pocket suburbs of the capital.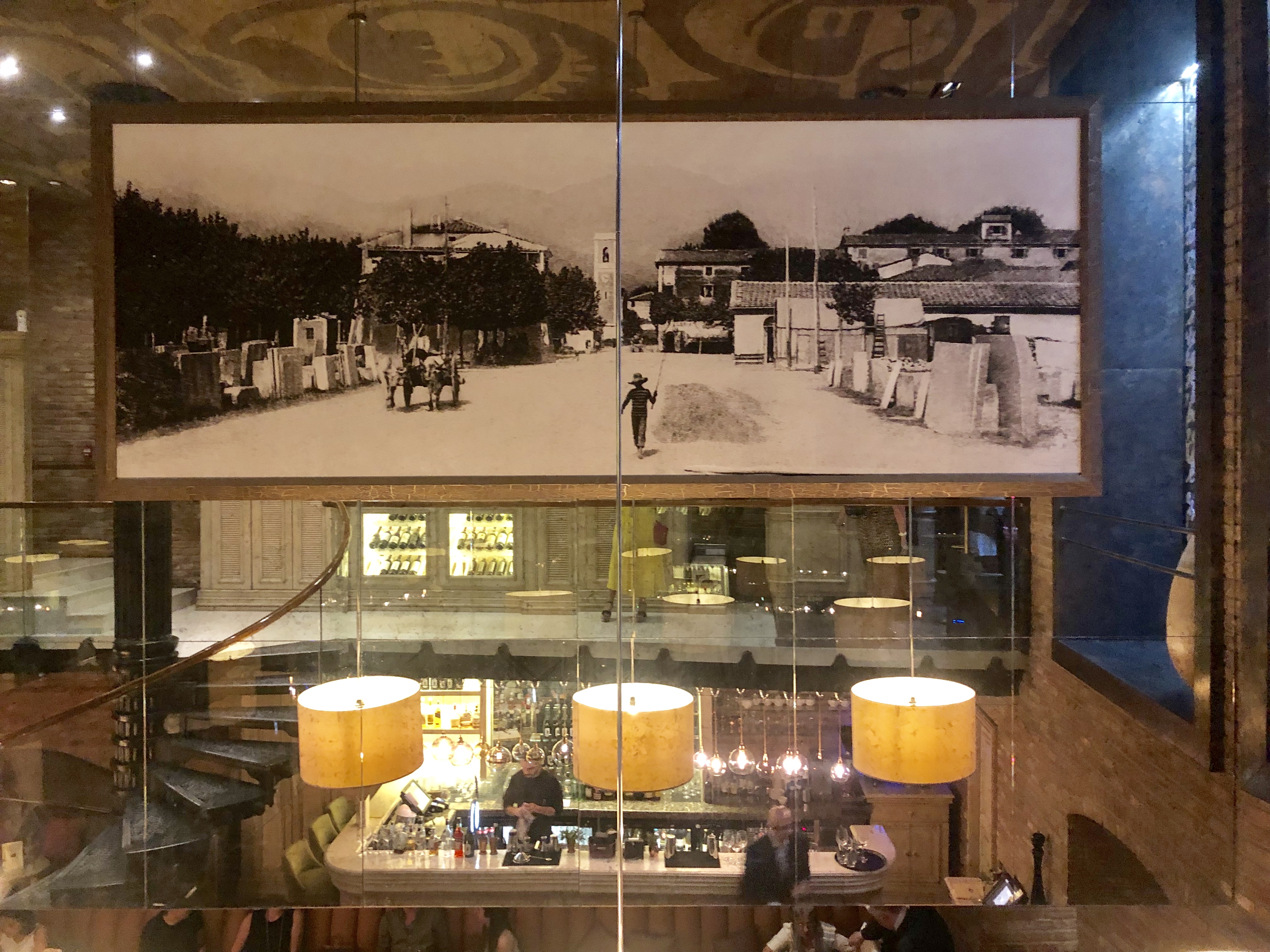 The first thing we noticed as we descended the designer staircase was the smell of freshly baked pizza from the wood fired oven…  The second was the actual oven and the talented pizza chef swirling and twirling pizzas the size of bicycle wheels above his head!  The technique is mesmerising – almost like a form of foodie hypnosis, but after watching for about 15 minutes, it was probably best I sat down and perused the menu.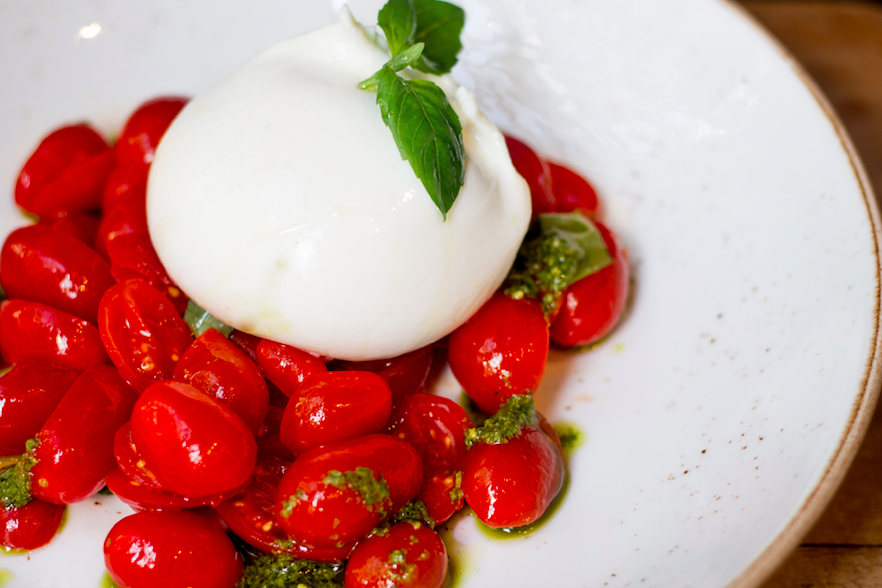 Marco Corsica Head Chef concentrates on creating classic dishes with a contemporary twist and added flair.   A sort of kiss-the-air-while-shouting-mamma-mia kind of flair.  The burrata for example had the wobble of a text book jelly, the texture of silk and flavour which transports you high up into the hills of sun-drenched Italy, and cherry tomatoes which burst with juicy summer flavours.  We also ordered the Parmigiana – a delightful authentic, rich tomato sauce covering layers of soggy mush of deliciousness, topped with rich oven baked cheese.  Altogether a wonderful experience.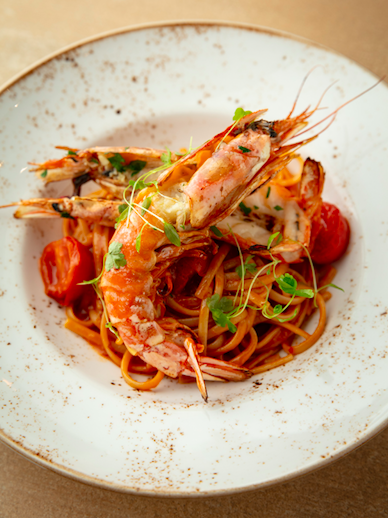 Mains were equally as delicious.  We indulged in the hand made ravioli with prawns, seabass and black truffle, and the linguine with Scottish lobster and cherry tomato.  Ravioli parcels were perfectly formed and wonderfully light – the prawns big and juicy and the truffle, rich and earthy.  My bowl of linguine – a hearty pile of pasta punctuated with luscious lumps of succulent juicy lobster and sweet cherry tomatoes was so full of flavour, it was impossible to stop eating, even though I didn't appear to be making a dint in dish!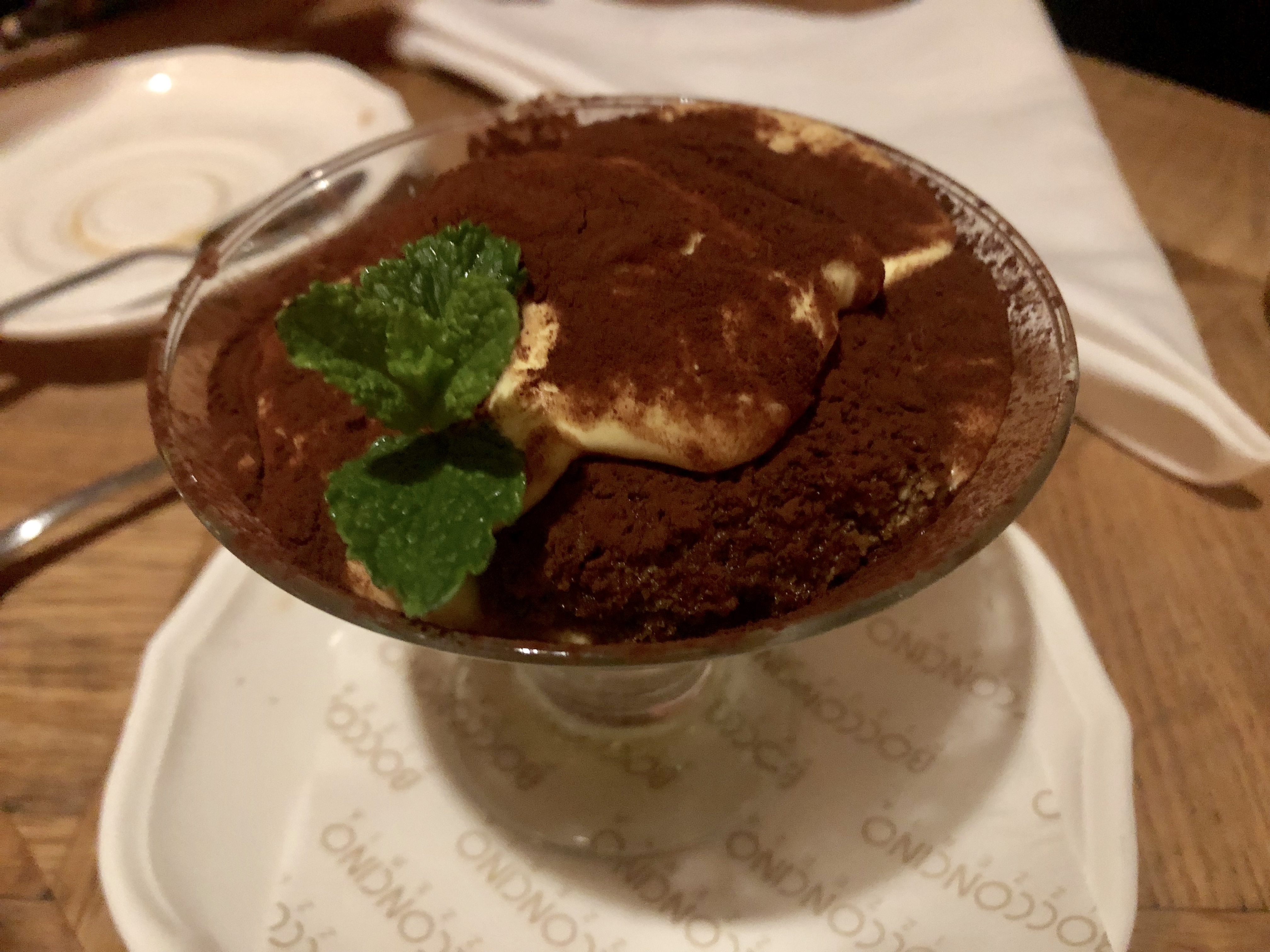 We rounded off our gorgeous meal with a classic tiramisu – a perfect combo of whipped layers of deliciousness, coffee and dusted cocoa.
The food by all accounts was excellent and the sommelier did an excellent job of pairing all of dishes with fabulous choices.  Yes Bocconcino restaurant is expensive, and with a central Mayfair location, you can expect a matching bill.  But then again, you can't put a price on luxury experiences can you?!
For Luxe Bible reviews of more Italian restaurants, click here.