Celebrate Pride on Saturday July 6th with a tonne of colourful events!  And making sure the party lasts, there's loads of brilliant events and offers so you can unleash your wild side across the whole of June and July.  From room upgrades at Park Plaza London Riverbank including special breakfast, to Pride and Prosecco at Bucket, Westbourne Grove, here's the Luxe Bible pick, or go to the Pride in London website for a full rundown on what's going on across the city.
Pride in London Parade & Glitterbox at W London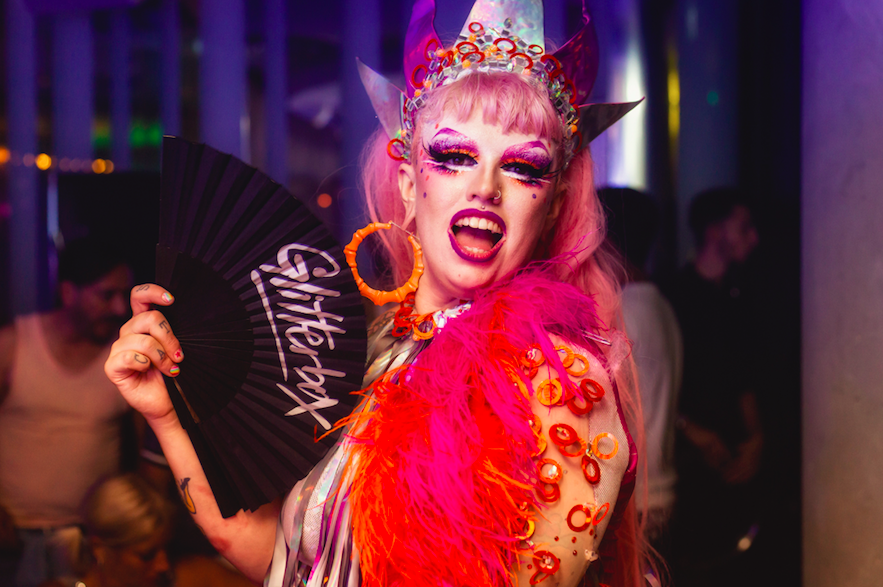 With W London ready to celebrate the Pride parade aboard a stand out float along with a troop of over 50 people kitted out in creations from designer Derek Purcell who's worked with everyone from The Spice Girls to Beyonce, there's only place to be for the after party!  From 5pm on Saturday 6th July, Glitterbox will host A DEEPER LOVE with hot beats and a glitter fuelled crowd.  The Perception Bar will be transformed in to a green oasis courtesy of the party's official drinks sponsor Cafe Belvedere with a menu inspired by global coffee culture.  Meanwhile, the Belvedere bar will continue to serve up sassy concoctions until Sunday 11th August.  Click here for more info and guest list.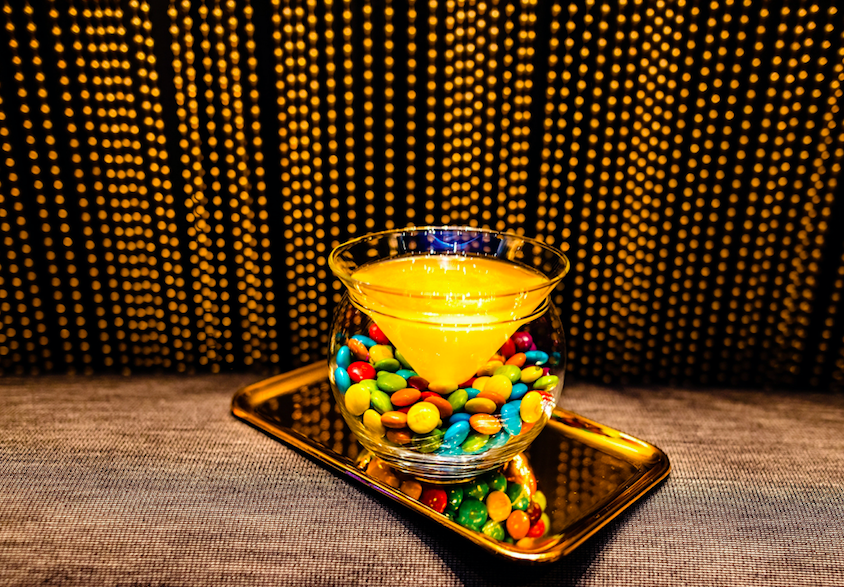 Be sure to try the Pride Cocktail this July too – the YAAAS KWEEN (£12) which is a mouth-watering golden serve of citron-infused Belvedere vodka & Earl Grey Tea with fresh hints of apricot and a glittery, bubbly top  with a side of edible alcoholic bubbles.
Celebrate Pride at The Ivy Soho Brasserie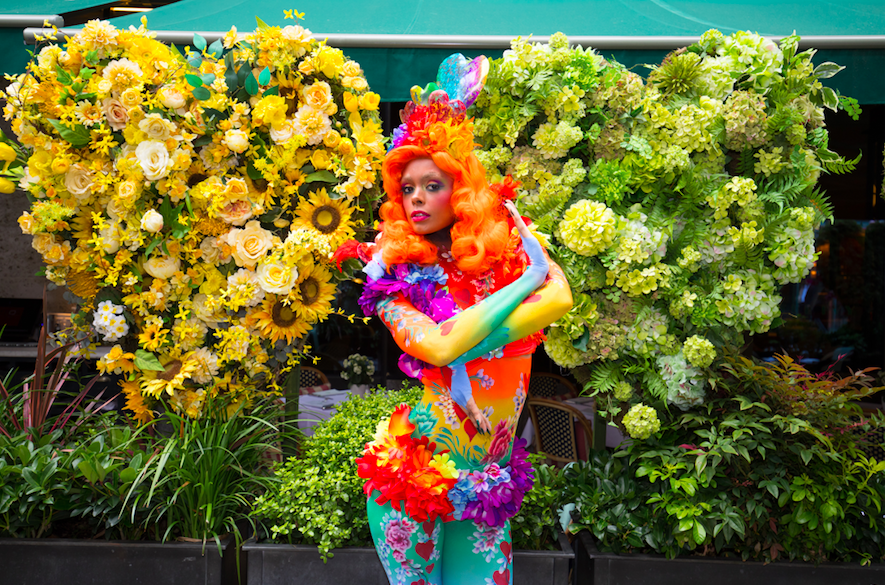 The Ivy Soho Brasserie are going all out for the whole month of July for Pride!  Celebrate with a Pride-inspired colourful cocktail menu will be available in the restaurant, while there's also an exterior pop-up featuring a rainbow of colourful hearts!   During Pride weekend, 'Soho Love' themed brunch will be running with live music, special cockails and brunch dishes and performances from flamboyant characters who will take you on a journey through history of LGTBQ+.  House of Holland's Henry Holland meanwhile, will kick off the Gay Times talk series on 3rdJuly, with writer and broadcaster Paris Lees on 9thJuly. Both events will be hosted by Gay Times CEO Tag Warner.
Pride at Chotto Matte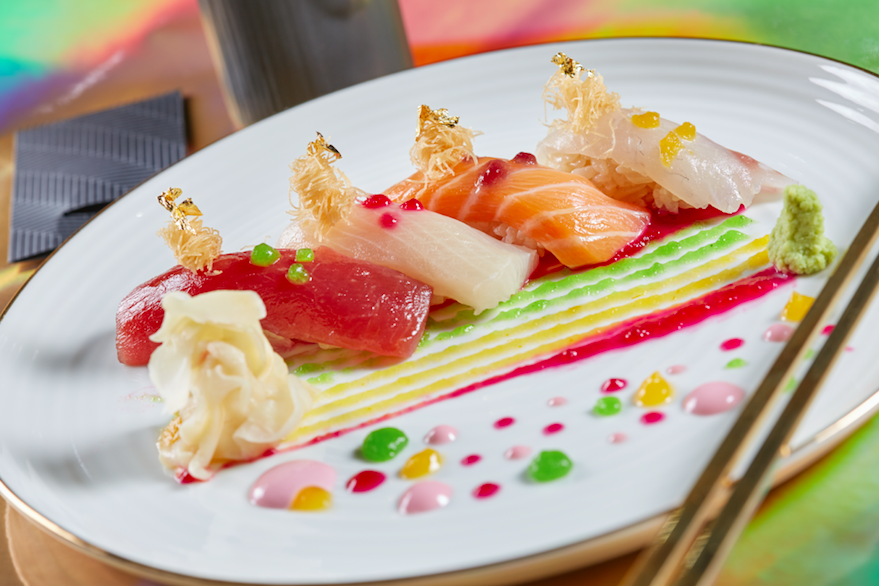 Soho's favourite restaurant, grill and sushi bar – Chotto Matte will be working with the Stonewall charity to celebrate #pridejubilee, 50 years after the movement first started.  With special additions to the menu including the 'Love Pop' alcoholic popsicle (£4), there'll also be rainbow sushi (£11) with tuna, salmon, yellowtail and seabass with gold leaf and kantai filo.  £1 from every dish sold will be donated to The Stonewall Charity to support the cause.
Pride and Prosecco at Bucket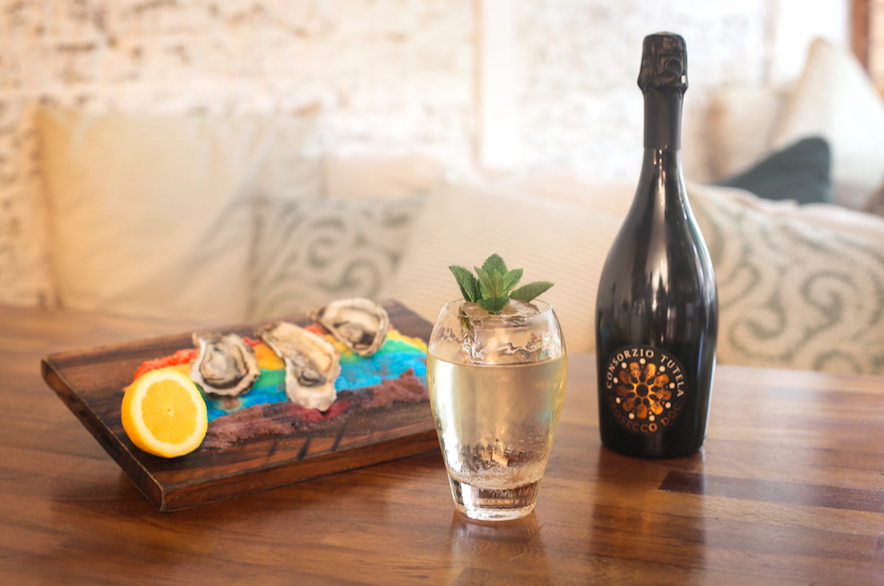 Bucket in Westbourne Grove is throwing the mother of all parties on 6thJuly!  From 6pm – 1am, Pride celebrations will include music and seaside games, Prosecco DOC and Prosecco DOC cocktails, and a  tonne of delicious seafood canapes, bowl food and oyster shucking, whilst raising money for charity.  The event costs £50pp including unlimited food and oysters, a glass of Prosecco DOC on arrival and two further drinks.  Meanwhile, charming Italian duo, Alessandro Geraci and Gaspare Di Carlo of Hospitalian (Chiltern Firehouse and Sky Garden) will be behind the bar for cocktail masterclasses.  Beachwear a must – buy tickets here.
Pride at Park Plaza London Riverbank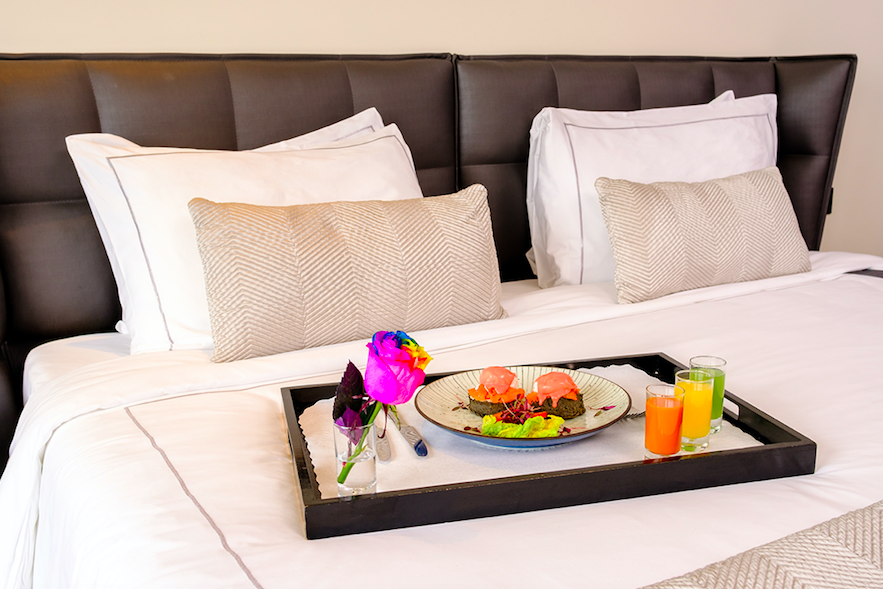 'Wake Up with Pride' this July at Park Plaza London Riverbank, with a special package available 1stJuly – 30thSeptember.  With 25% of all proceeds going to LGBTQI+ charity, guests can upgrade their stay to a River View suite whilst also enjoying a special breakfast in bed for just £40pp.
The colourful breakfast menu will include delights like the rainbow stack pancakes and muffins, eggs royale with charcoal flavoured muffin and bright beetroot sabayon along with a rainbow fruit juice menu.  The hotel's restaurant Chino Latino will also be serving up the Rainbow Union cocktail until 31 July for £14 with £2 from each drink going to worthy LGBTQI+ causes.  Click here for more info or call 0333 400 6120 and quote PRIDE.