If you're heading to Westfield London and want food fast, but definitely not 'fast food', Comptoir Libinais should be your number one go to.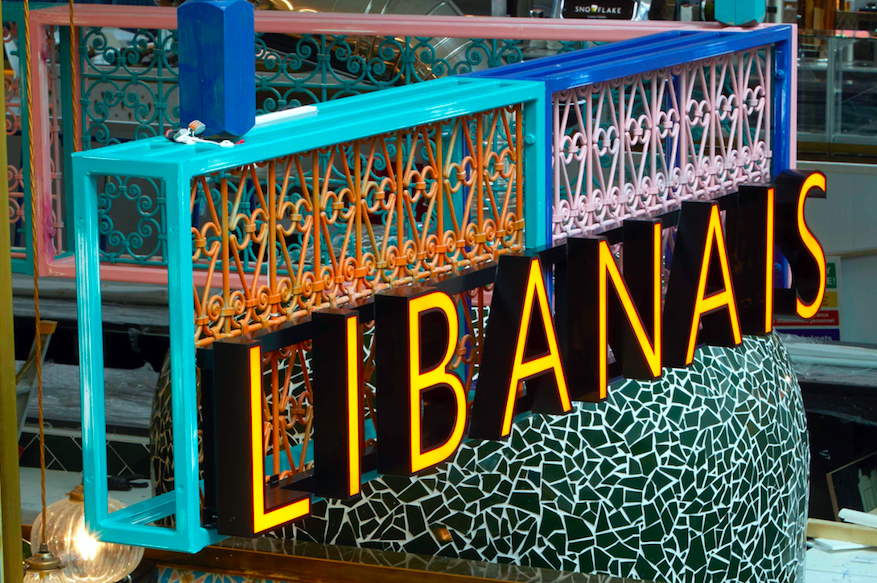 Situated on the first floor of the mezzanine food court which has been expanded, renovated and now features all manner of amazing outlets to satisfy every craving, Comptoir Libinais provides absolutely delicious Lebanese cuisine in a relaxed environment.
Famed for their stunning restaurants and equally impressive, fresh, authentic flavoured food, Comptoir Libinais has just recently opened at Westfield and I can say it's every bit as delicious as their other restaurants.  Yes this might be a slightly more relaxed set up (and you order at the counter), but the vibe and buzz of the shopping centre is really quite pleasant!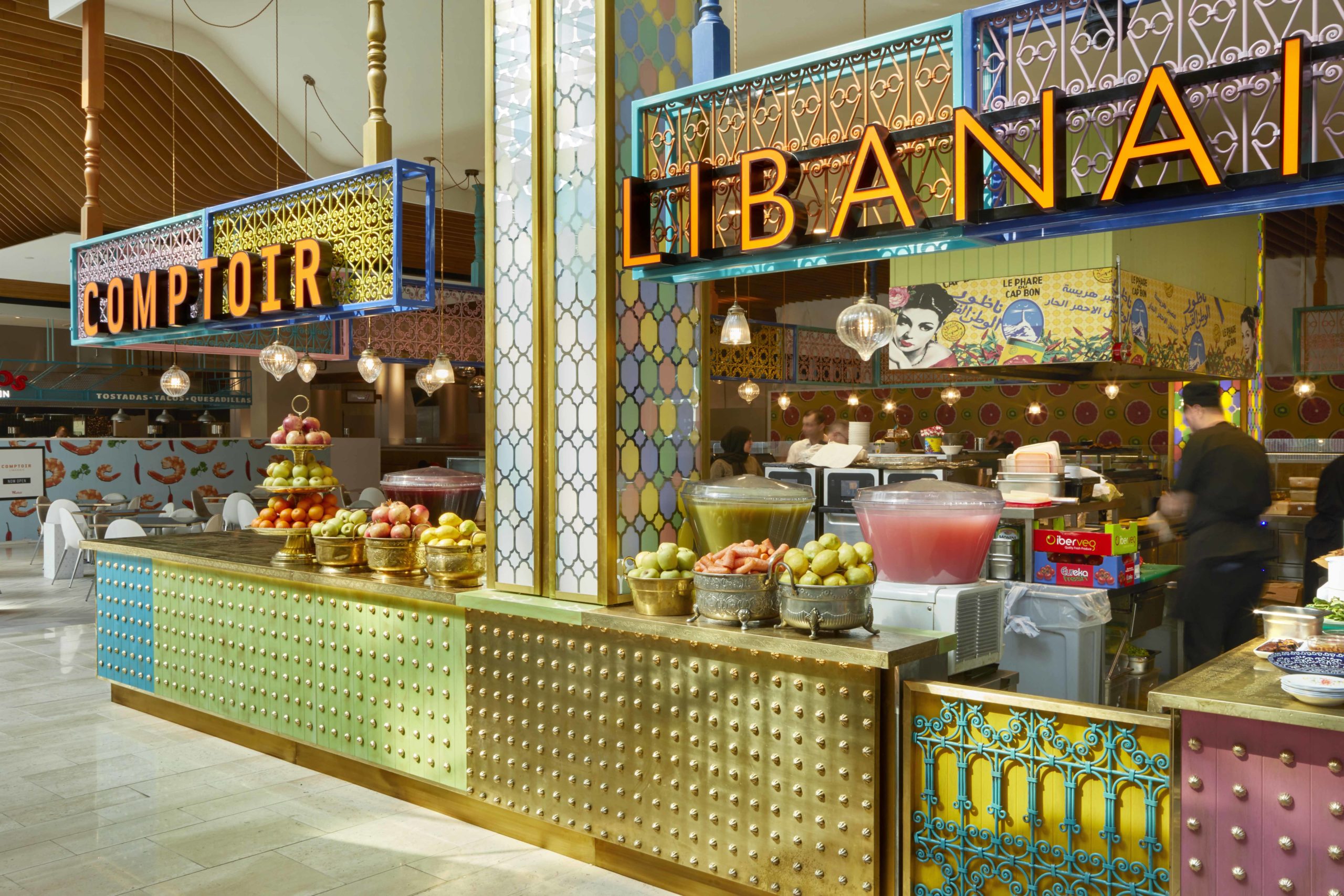 It's easy to pick out amongst the other restaurants because of its standout design – featuring pretty patterned colourful tiles, and of course you'll be drawn in by the smell of all those gorgeous Lebanese flavours anyway!
Feeling extra hungry on a particularly cold night, we greedily ordered the massive mezze platter for two which basically filled the entire table!  Lashings of thick, creamy hummus, warm puffy flatbreads, moreish smokey mashed up aubergine and tahini baba ghanoush and some greens on the side – with a hint of mint courtesy of the tabbouleh.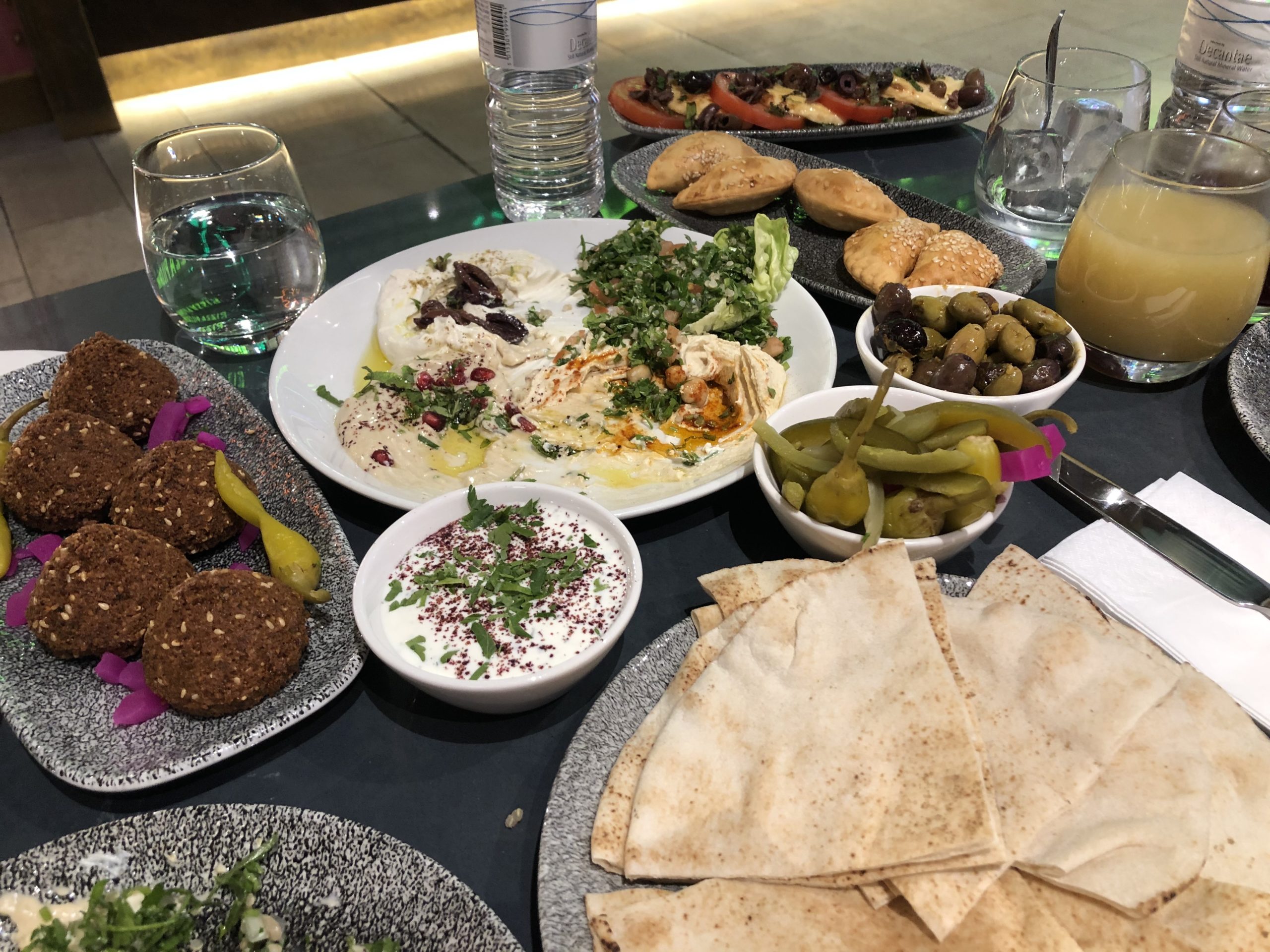 As if that wasn't enough, further mezze items included beautiful cheese saboussek – a savoury Middle Eastern snack a bit like a pasty with buttery flaky dough, oozing with deliciousness.  If you're a falafel fan, you'll be pleased to hear they also come as part of the mezze and we devoured them all in an instant.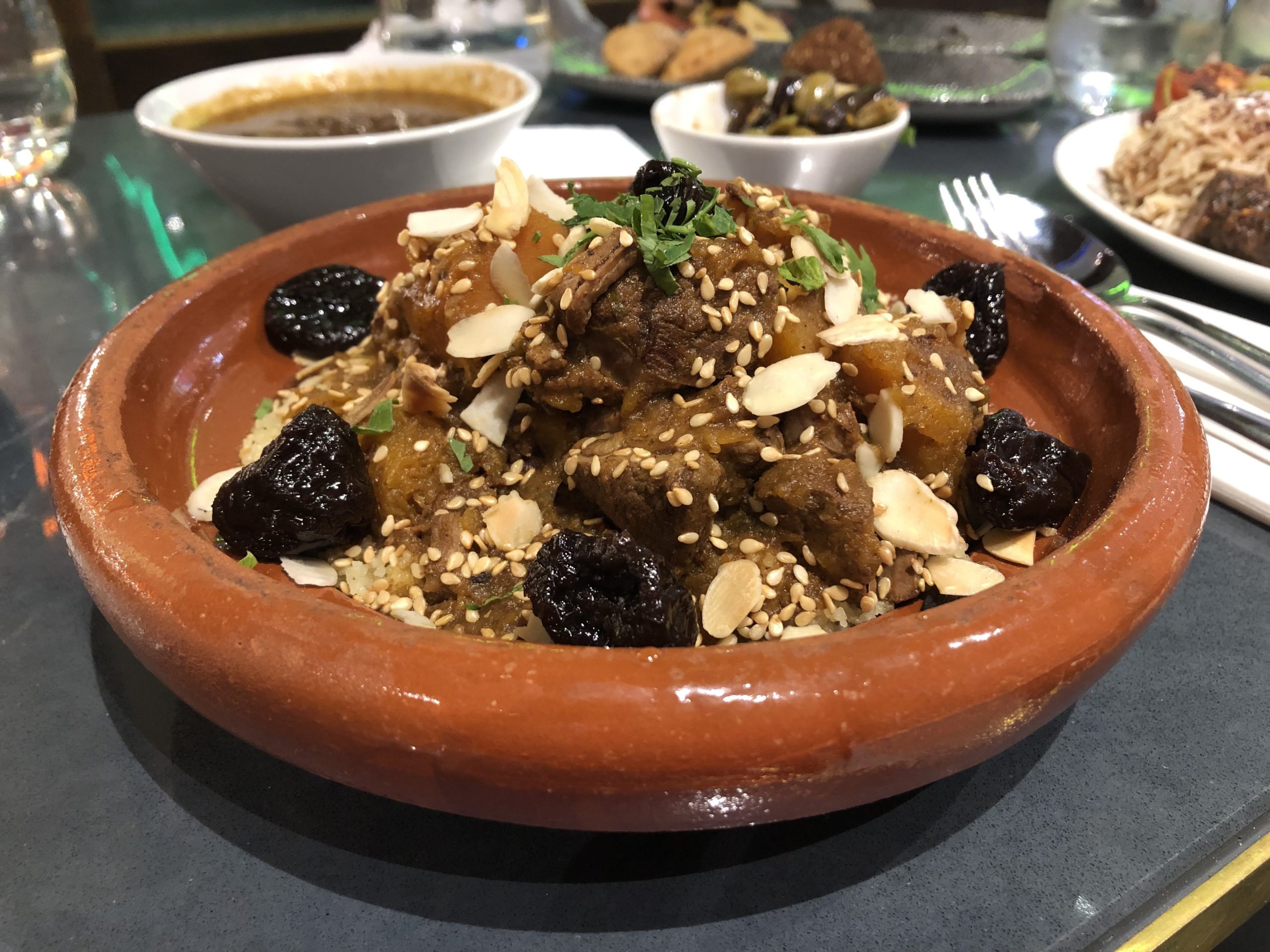 There could only be one main for me – tagine all the way!  The tagine is actually the name of the pot the food is cooked in rather than the dish itself – a heavy hunk of clay – perfect for slow cooking and getting that melt in the mouth meat which is oh so moreish.  With a range of different tagines, I went for the lamb and prune which was hearty and warming and full of those gorgeous Lebanese spices like cinnamon, nutmeg, cumin and cloves.  My friend went for the class mixed grill – a fabulous fix for any meat fans with a selection of lamb kofta, chicken kofta and chicken taouk.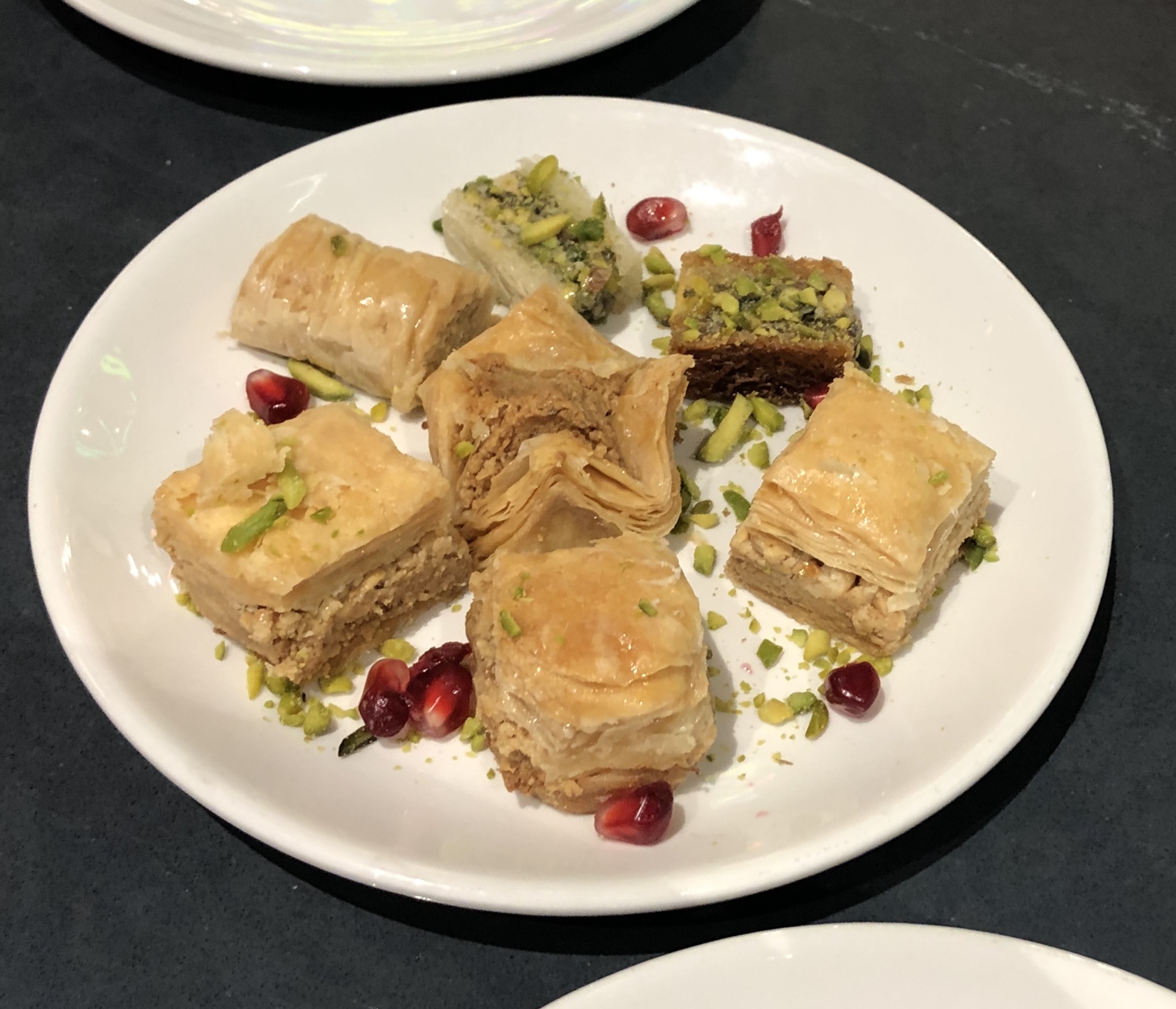 We washed down our big feast with juicy mocktails and a decent house red and although we couldn't possibly manage dessert after all that food, a plate of delicious sweet sticky baklava just proved too tempting!  When you're still thinking about your meal as you write a few weeks later, you know it's a sure sign that the food is good and with 25 restaurants across the country and counting, you're never going to be too far away from the magic of Comptoir Libinais!
Check if there's one near you, here.  Or click here to read our review of another delicious Luxe Bible find in London – Gamma Gamma in Soho.