With 2019 being a huge year for innovation and project launches, we thought we'd gather around our alcohol crystal ball with our crack team of drinks experts to round up the key trends we predict for the alcohol industry in 2020.
Flavoured Gin – Lonewolf Cloudy Lemon Gin from BrewDog Distilling Co.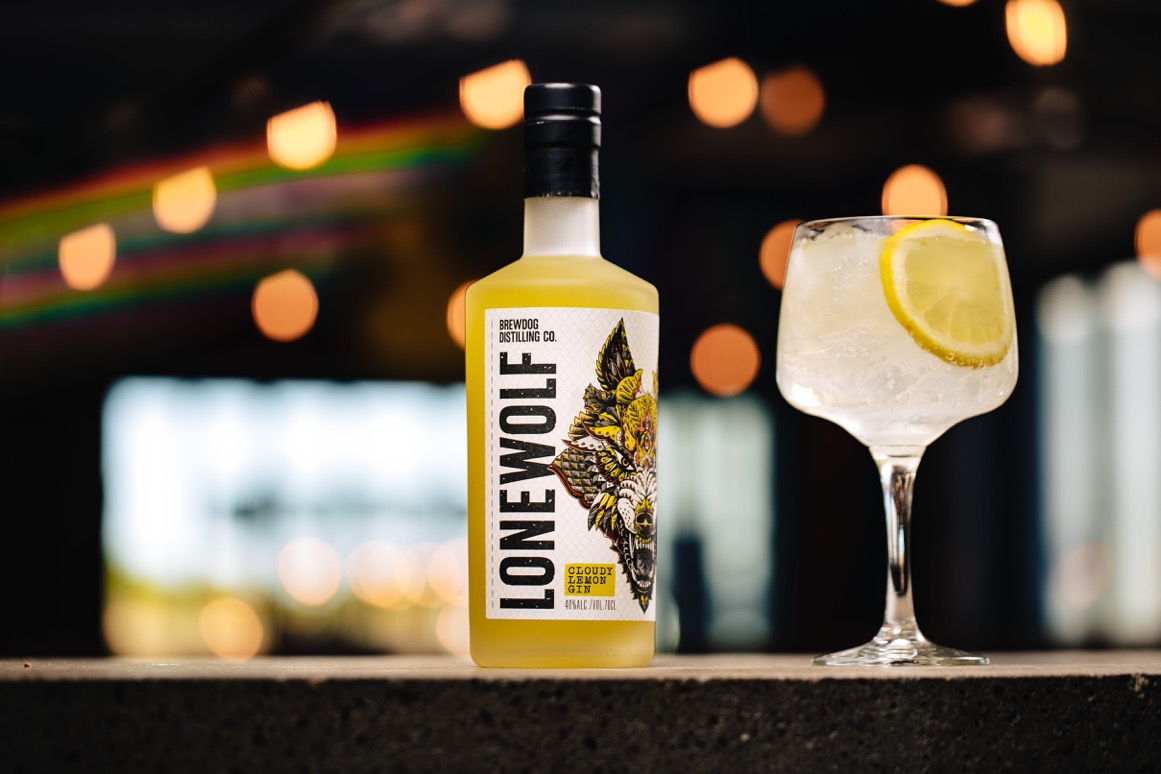 Flavoured Gin will continue to experiment with bold new flavours!  The team at BrewDog Distilling Co. have been busy busy bees in the last year, releasing no less than six new drinks including the experimental flavoured gin – Lonewolf Cloudy Lemon.  It's a brave play on Limoncello, loaded with zesty citrus notes.  A risk that's paid off, coming off like fruit pastels, it's a fun delicious curveball of a gin.  A spirit that has been macerated in fresh Sicilian lemon peel, with intense notes of lemon and a merciless juniper kick.  Handcrafted in Aberdeen, amongst Scots pines, it it distilled from Tuscan juniper with grapefruit peel and pink peppercorn among its botanicals.  BrewDog tell us that the best way to enjoy this drink is in a Cloudy Lemon and Tonic:
Ingredients:
Lonewolf Cloudy Lemon Gin
Tonic
Lemon Slice
Ice
Price £26, available here
Ready to Pour Cocktails – Ely's Cocktails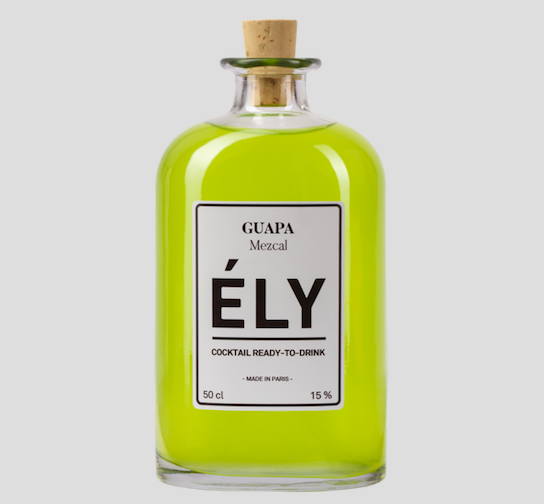 Pre-made cocktails have been doing the rounds quietly for quite for a while (you can't look me straight in the face and tell me that a G 'N' T in a can from M&S isn't as good as one mixed at a cocktail bar?!)  Well, disrupting the bar scene, Ely's are changing the pre-made cocktail business.  At the forefront of this revolution, Ely's, based in Paris, have recently opened a production site in Shoreditch.  Delivering high end, top quality cocktails, which are ready to pour, the Ely's range covers all the classic spirit cocktails from Vodka, Rum, Whiskey and Gin to more expressive cocktails featuring Mezcal and Tequila.  A bar quality cocktails without the hassle of making them.  What could be better?!
Price from £19.90, available from Deliveroo.
Rum will Have its Moment – Five Hundred Cuts Botanical Rum from BrewDog Distilling Co.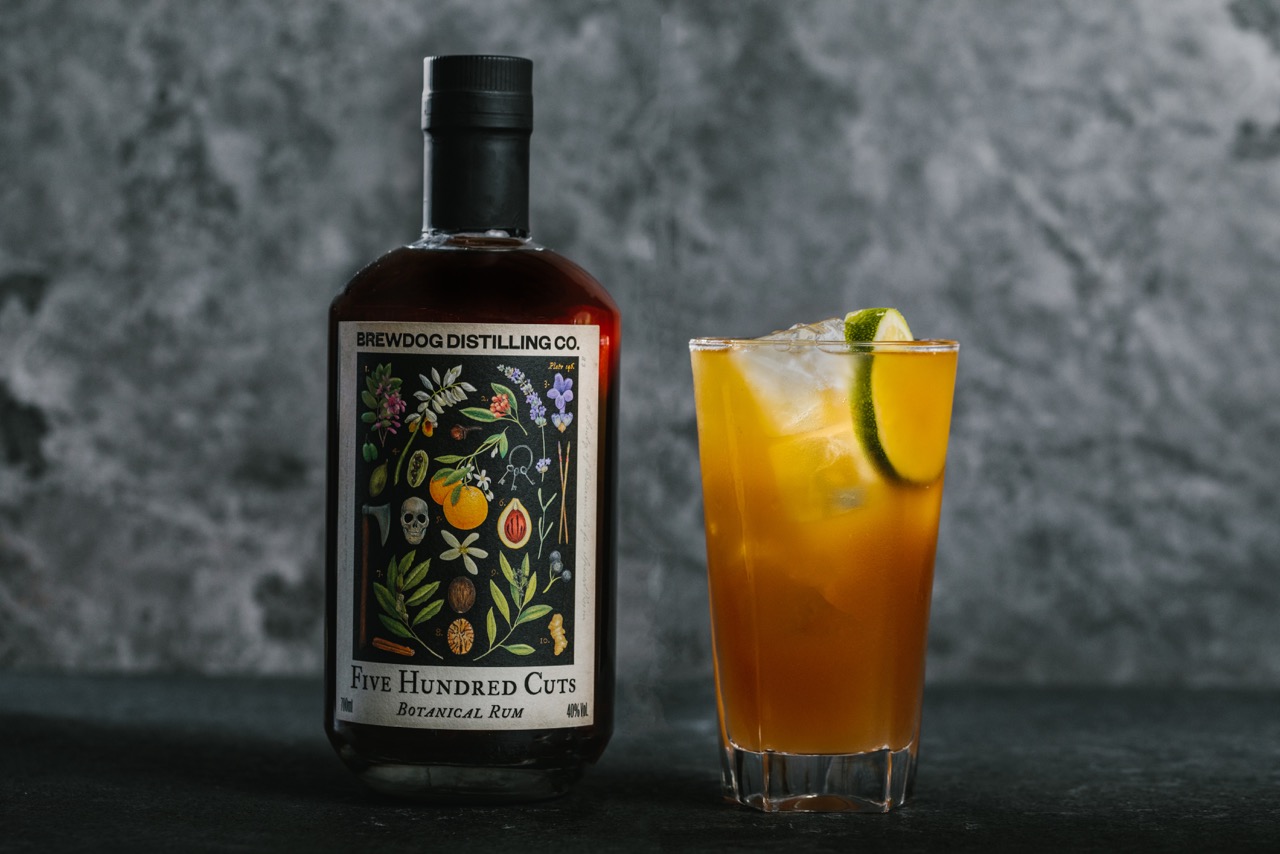 Once again, the BrewDog Distilling Co. crew are no strangers to messing with the formula.  This time they've taken to some devious dabbling with their rum.  Offering up one of the world's first botanical rums, this one is described as a 'Christmas cake in a glass' bridging the gap between the funk of rum and the botanical kick of gin.  An authentic, handmade spiced rum, Five Hundred Cuts is inspired by the life of Elizabeth Blackwell – a trail-blazing 18th century botanist.  The result is a range which features seasonal flavours of tonic beans, cinnamon, nutmeg, ginger, orange peel and cloves.  Our favourite way to drink this one is in the Spiced Tea – a refreshing spicy take on an iced tea:
Five Hundred Cuts Rum
Lemon Iced Tea
Ginger Beer
Ice
Grapefruit Slice
Available from Asda priced at £24.
Mezcal Will Rise From the Ashes – Corte Vetusto's Range of Mesquite Smoked Mezcal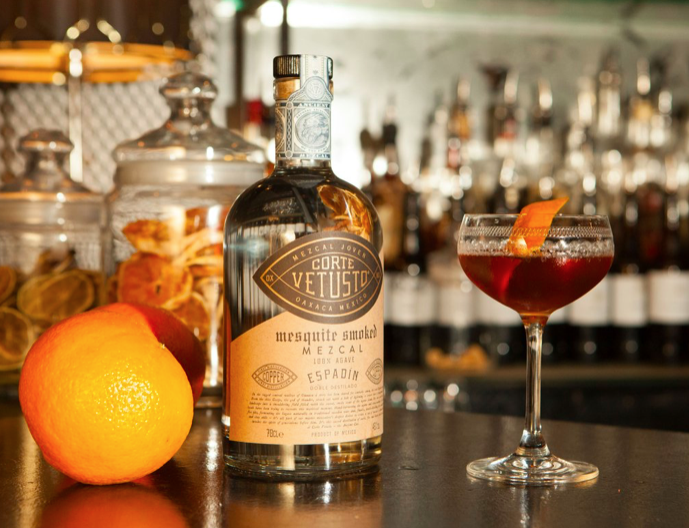 Agave spirits have been popular for a while but with tequila being the drink of choice for so long, the rewarding and complex mesquite smoked mezcal looks to re-define the category as a force to be reckoned with outside of the 'lemon and salt' shooter reputation of tequila.  Our pick of the bunch would have to be Corte Vetusto Mesquite Smoked Mezcal which offers a high end expression and premium quality.  Described as the decadent taste of Mexican sunshine, they offer an exceptional range of single-origin, artisanal mezcal.  A crisp, bright and agave-forward mezcal to be 'kissed', is served neat and slipped slowly.  Oh yep we're definitely into that.  We enjoy it best though, when we're being adventurous – using the Espadin the bring immense character to the Don Martinez:
40ml Corte Vetusto Espadín
25ml La Quintinye Vermouth Royal Rouge
15ml Grand Marnier
10ml Ancho Reyes Ancho Chile Liquer
Chipotle bitters or chocolate bitters
Orange for garnish
Pour all ingredients into a mixing glass over ice, stir well, strain into a couple of glasses and garnish with an orange twist.
£65 available from Harrods