JB's Gastropub is a modern bustling restaurant and bar in the Jumeirah Beach area of Dubai.  Although it's part of the five star Amwaj Rotana JBR, it's a pub in its own right with a separate entrance to the hotel, in a great part of the city.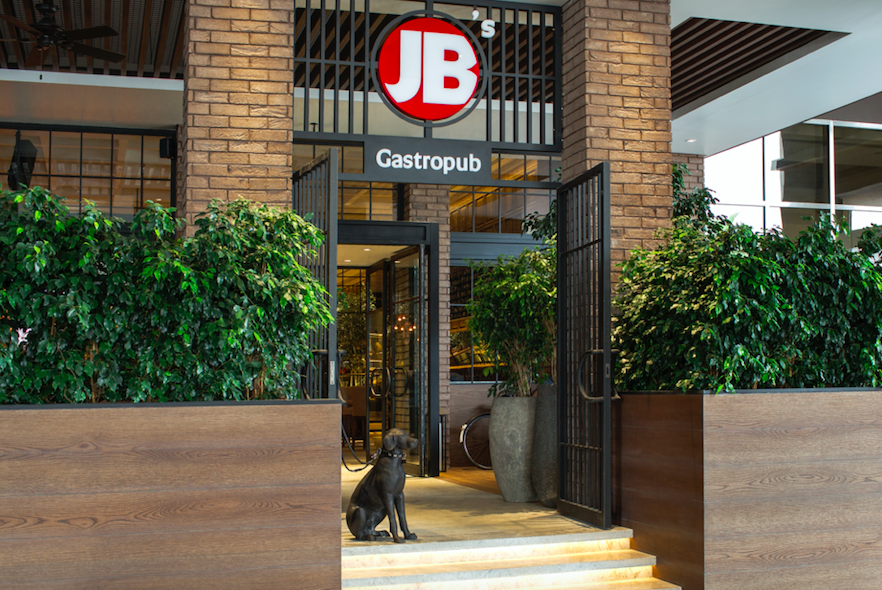 Boasting cool interiors, JB's Gastropub has a minimalist industrial feel with drop lighting, lots of exposed brickwork, bronze and metals, and some nice touches like the huge indoor tree and the big barrels to put your drinks on.  There's also a beautiful big bar area, and plenty of separate seating areas which creates a really nice sense of space, while the candles and low level lighting provided a really cosy vibe.
With two huge tempting glass cabinets lining the back wall, the fromagerie sports a delicious selection of cheeses, with both displays framing the open kitchen.  But if wine is your thing, you definitely won't be disappointed when you see the wall mounted wine cellar!  It's most definitely an impressive looking place.
But, does the food match up?  With the standard of food in Dubai so very high, I'm pleased to say yes, it most certainly does.  The American slash British favourites menu is huge and there's definitely something for everyone on here – including plenty of choice for my gluten free friend who was flattered that Vipin the chef actually came out to tell her all the things she could eat and what he could adapt for her especially.  Talk about great service!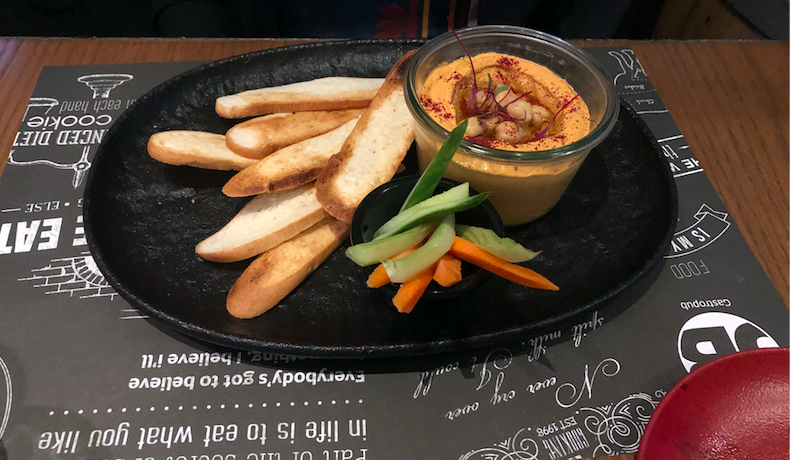 In the end, she opted for the most incredible hummus starter.  Not just any hummus, this tasted of red pepper, peas and mint and was unlike any I've tried before.  I opted for hearty Scotch eggs (a classic gastropub staple) – with a signature recipe of pork and herbs, golden breadcrumb and perfectly cooked yolk.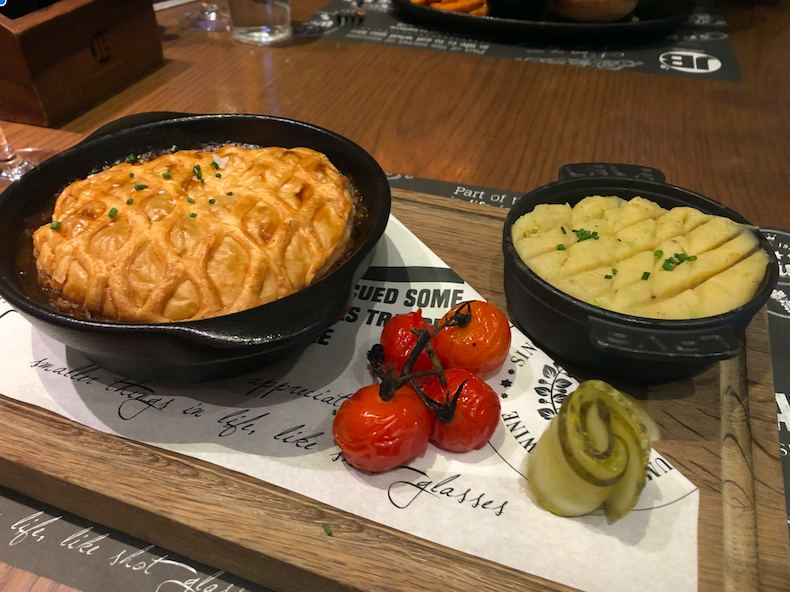 For my main, I just had to go for the beef brisket and guiness pie with mushrooms, brussel sprouts and mash.  What a great choice – this was just perfect – rich gravy, beautifully cooked meat and more than I could  actually eat!  My friend went for the plant based vegan burger and was super impressed at how good it tasted.  Although we couldn't manage dessert, the selection sounded incredible – all the classics were there, along with, surprisingly, a vegan choc and salted caramel cheesecake and gluten free sticky toffee pudding which is pretty much unheard of in the UK!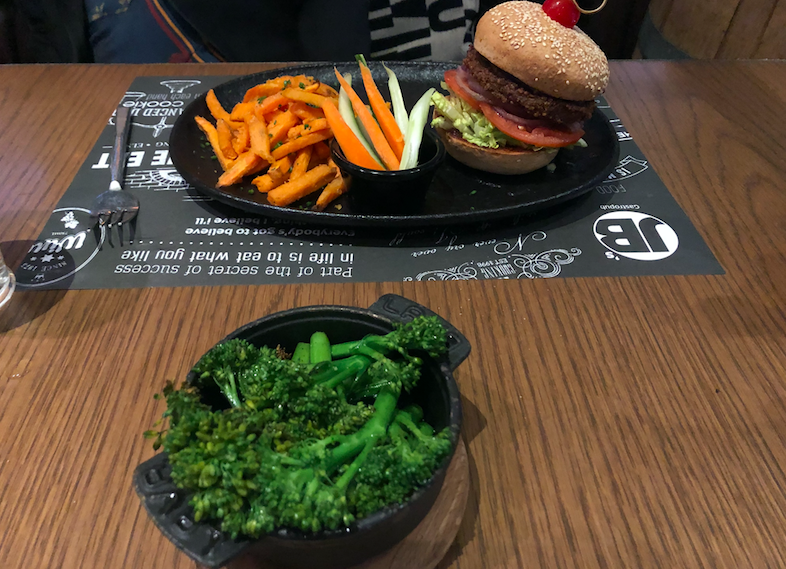 JB's Gastropub is actually a sports bar, although the screens are pretty discreet – it's definitely not your rowdy ex pat shout-at-the-screens -during-the-match sort of a place, but it's good to know you can catch your favourite football or rugby game away from home.  With a much more sophisticated vibe and a great buzzy crowd, if you're staying in the Jumeirah Beach area, then this is a definite must-visit.  To check out the menu at JB's Gastropub, click here, or for our review of the Amwaj Rotana JBR, click here.