It's easy to keep your cool this August with Luxe Bible's pick of fave summer drinks!  From the refreshing Le Grand Cros rose to the crisp super-premium GREY GOOSE Vodka, there's something to suit every occasion!
Le Grand Cros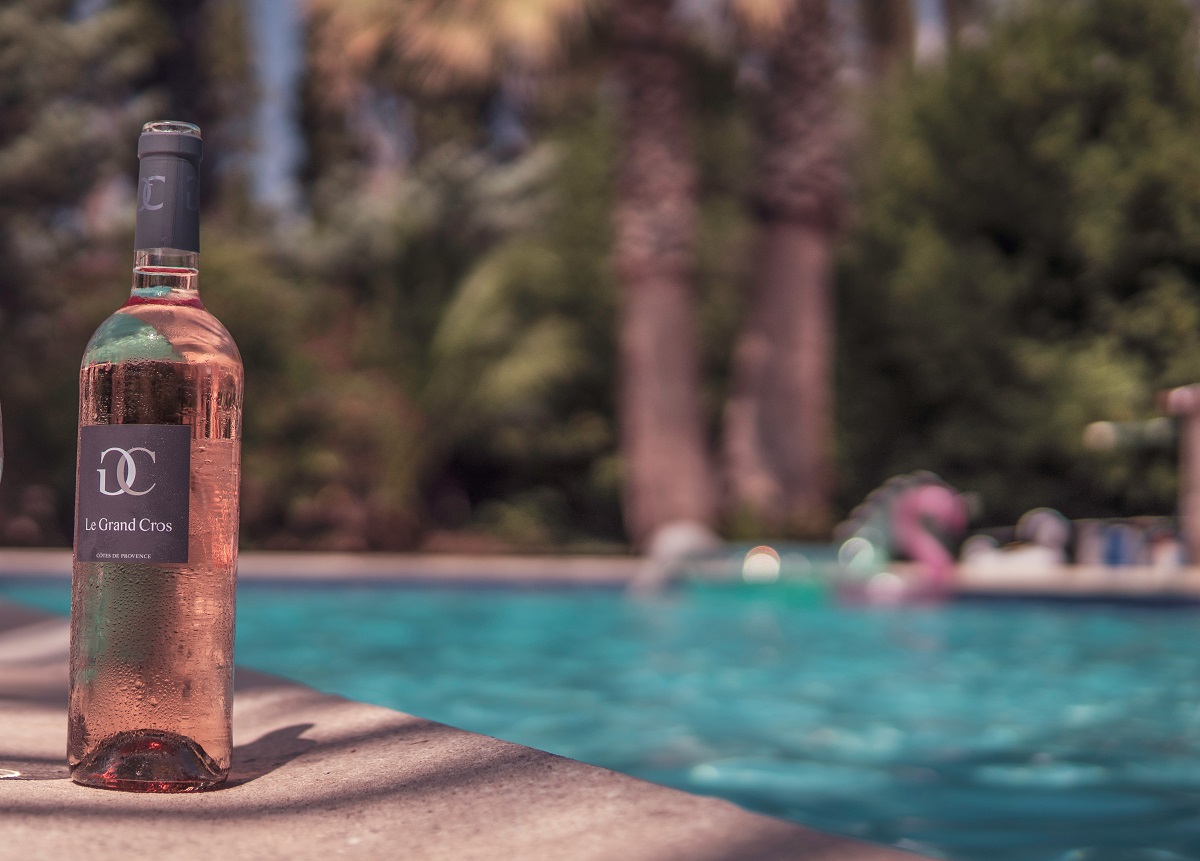 Is there anything better than rosé wine in summer?!  We think not! With two delicious wines in its portfolio – L'Esprit de Provence (Le Grand Cros' flagship wine) along with Le Grand Cros, these blushing beauties are the perfect picnic accompaniment.
Distinctive and aromatic, with a fresh, elegant taste, Le Grand Cros (AOP Côtes de Provence, 2018), is beautifully floral and feminine with some prominent exotic notes.  Crisp, delicious and thirst quenching, there are notes of strawberry and mango on the nose, along with herbaceous notes to taste.
Le Grand Cros, Domaine du Grand Cros, AOP Côtes de Provence, Rosé, 2018 – 75 cl – 12.5% – £14.50 – available online and in store at Berry Bros. & Rudd
Caorunn Scottish Raspberry Gin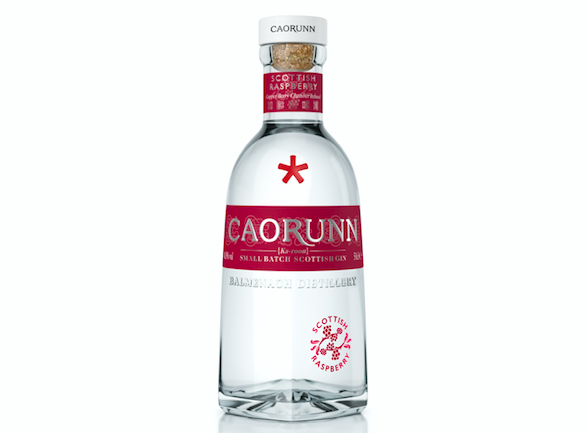 Marking Caorunn Gin's 10 year anniversary, gin master Simon Buley at Balmenach Distillery in the Scottish Highlands has expertly handcrafted a special Raspberry Gin in small batches in the world's only working Copper Berry Chamber.  The aromatic flavour of Scottish Raspberry has been achieved by infusing five locally foraged botanicals and six traditional gin botanicals with the addition of delicious juicy raspberries.
You'll notice straight away that Caorunn Scottish Raspberry Gin is clear – without using additives and colour which would affect the distinctive flavour.
Bright and clean, vibrant and fruity.   To smell, you're hit with the raspberry aromas straight away and soft vanilla, to taste, it's fruity and vibrant, tart, fresh and clean with a lingering finish.
Luxe Bible's Fave Summer Drinks: GREY GOOSE Vodka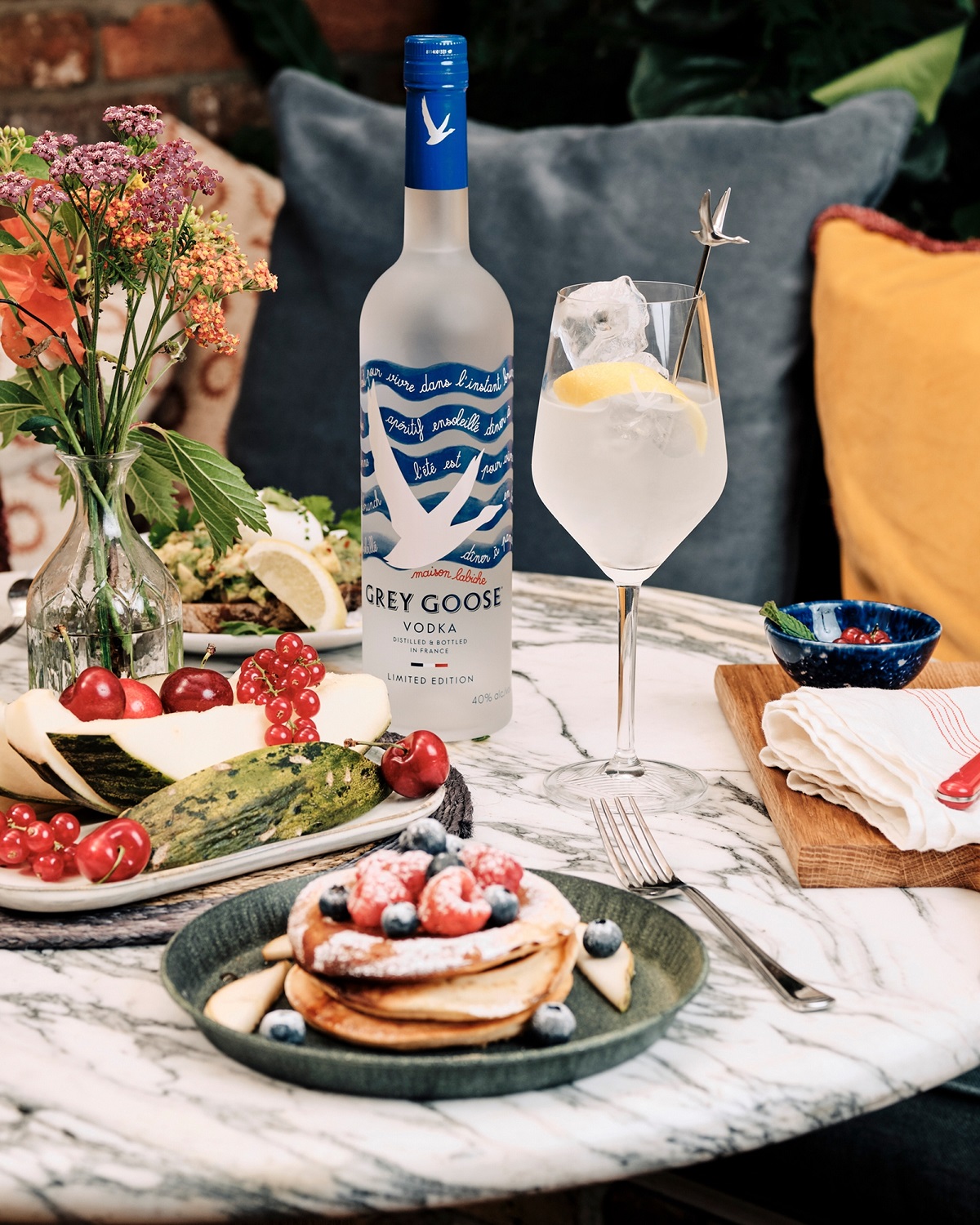 GREY GOOSE® uses only two ingredients and a 100% traceable production process from crop to cork. Distilled and bottled in France with single origin Picardie wheat, and spring water from the natural limestone well in Gensac-la-Pallue – at the heart of the Cognac region, quality fresh and clean smooth with single distillation process.
The GREY GOOSE portfolio includes Vodka, La Poire, L'Orange and Le Citron, while there's a limited edition Riviera bottle design especially for summer to ensure vodka drinkers 'Live Victoriously' this August – answering consumer demand for a more relatable brand ethos – GREY GOOSE can be enjoyed at any moment to make life long memories, not just for special occasions.
This super-premium vodka has the faint aroma of pepper and nut with herbaceous undertones.  To taste, there are more peppery notes with faint aniseed and liquorice with a clean, long finish.
GREY GOOSE vodka is a delight to drink with one large cube of ice, or it tastes amazing and unobtrusive when mixed into cocktails or with tonic, cola or lemonade.
Pure Scot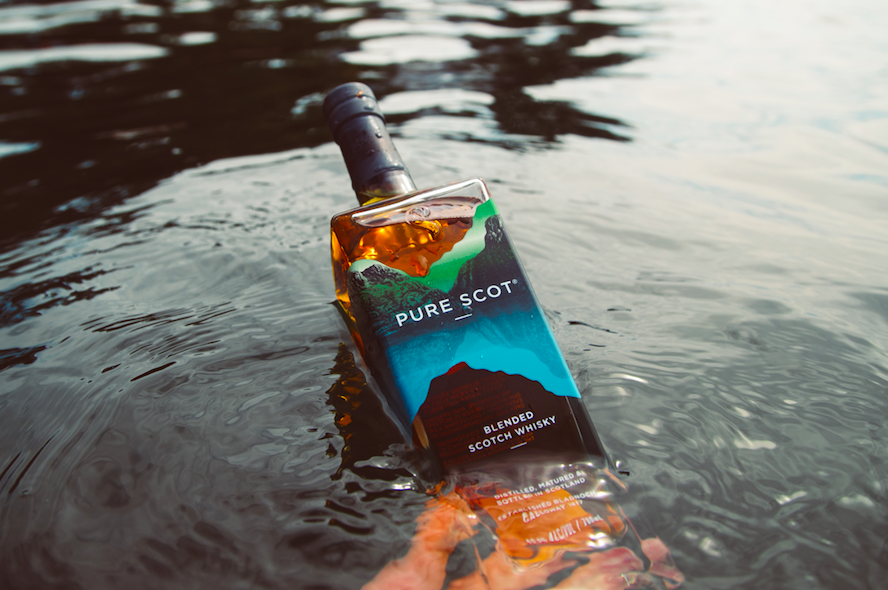 Winner of numerous gold medals and with a rich 200 year history from the Bladnoch distillery, Pure Scot combines single malt with aged speyside, highland, island malts and select grain whiskies.  The results is beautifully smooth, refined, crisp, taste.
On the rocks, Pure Scot has attitude and energy, but is equally delicious with a drop of water.  For the brave, neat is the only way to go and you'll also get the best out of Pure Scot served on its own.  A courageous boundary pushing whisky which is crisp, smooth and individual, courtesy of master distiller Ian MacMillan.  On the nose, there's plenty of toffee and Christmas cake notes, while the honey notes come through to taste along with a peppery smokiness and a long, spicy finish.
Don Julio 1942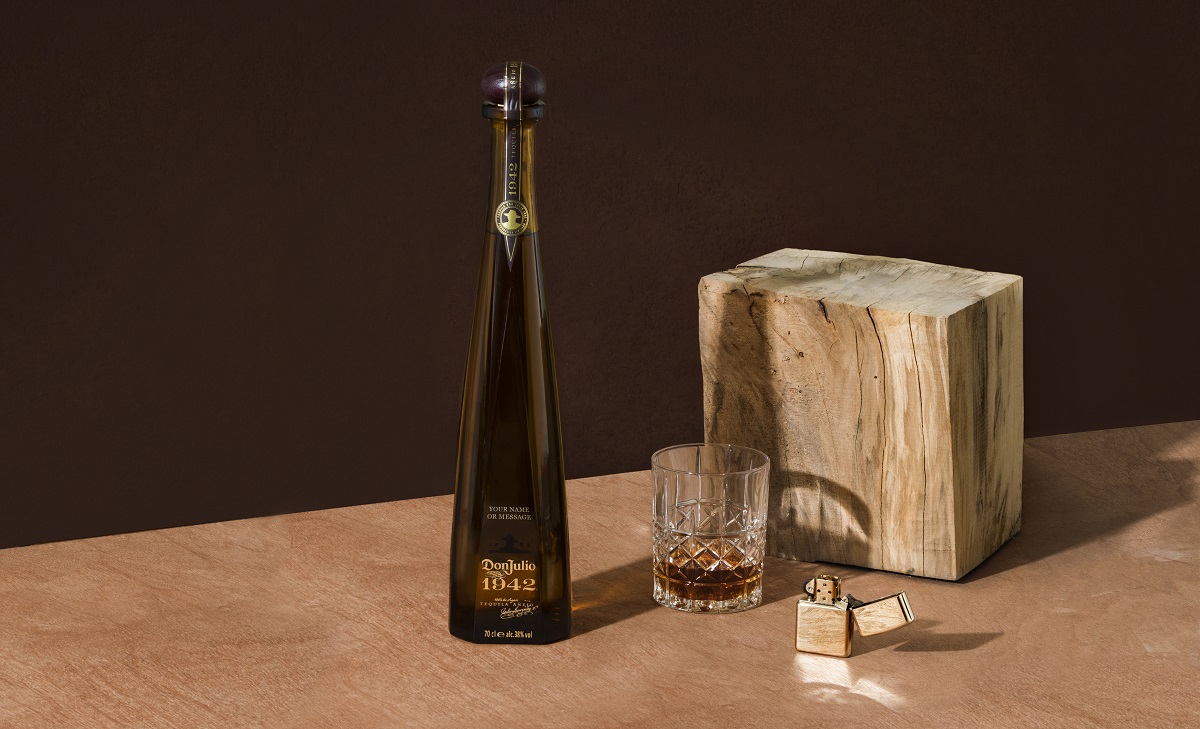 Don Julio 1942 is aged for a minimum of two and half years in small batches using ultra-premium Añejo tequila. It's also handcrafted, paying homage to the year Don Julio González first embarked on his tequila making journey!
Original, sweet and oaky with caramel and vanilla hints, Don Julio 1942 is a superb tequila to drink neat.  It also works beautifully in all kinds of cocktails.
Partnering up with Get Inkd means shoppers can now add their own unique touch by personalising the beautiful bottle with an engraved name of message, making it a special gift for birthdays, anniversaries or Christmas.
Pictured: El Azteca – To make, warm a large brandy glass leaving a little water at the bottom of the glass.  Add three drops of Aztec chocolate bitters and swirl around the glass.  Discard the contents of the glass and add a single measure of Don Julio 1942.  Serve neat.
For more summer drinks, click here.