The Luxe List March 2019 has landed with tonnes of awesome ideas as the nights finally get lighter – hurrah!  From iconic Amsterdam restaurant pop-up The Avocado Show at Bluebird Chelsea, to London Dog Week at M (how can we sneak in to see the Sausage Dogs?!), and the Q Divas series which kicks off on International Women's Day at Quaglino's, there's plenty to keep you entertained!
Fitzdares Launch Sports Club at Mark's Club Mayfair for Cheltenham Races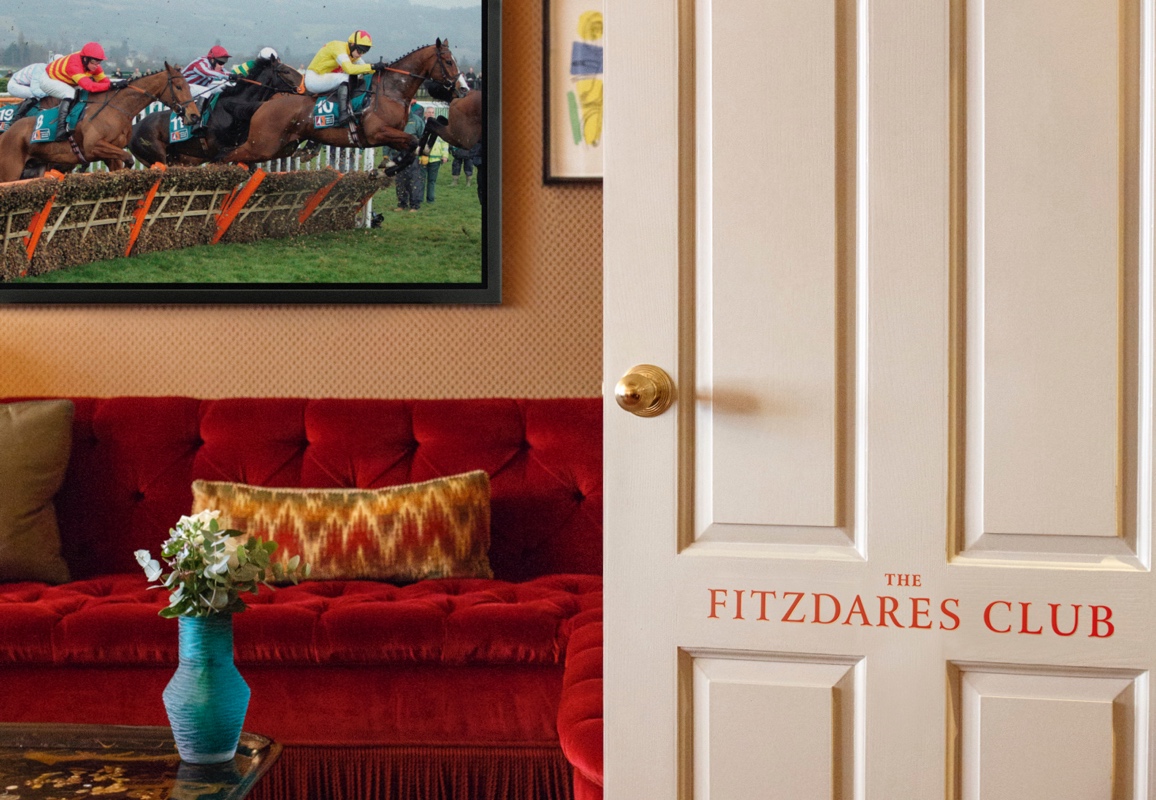 For the first time ever, the world's oldest luxury bookmakers Fitzdares are launching a sports club within exclusive Mark's Club in Mayfair for the week of the Cheltenham Races.  From Tuesday 12th – Friday 15th March, members of the public can access the private rooms each day between 12-6pm by sending a simple email request.  All live racing will be shown, plus other big sporting events that week, while tables can be reserved for lunch.  Email membership@fitzdares.com to book your luxe viewing experience!
New Weekend Brunch at Savage Garden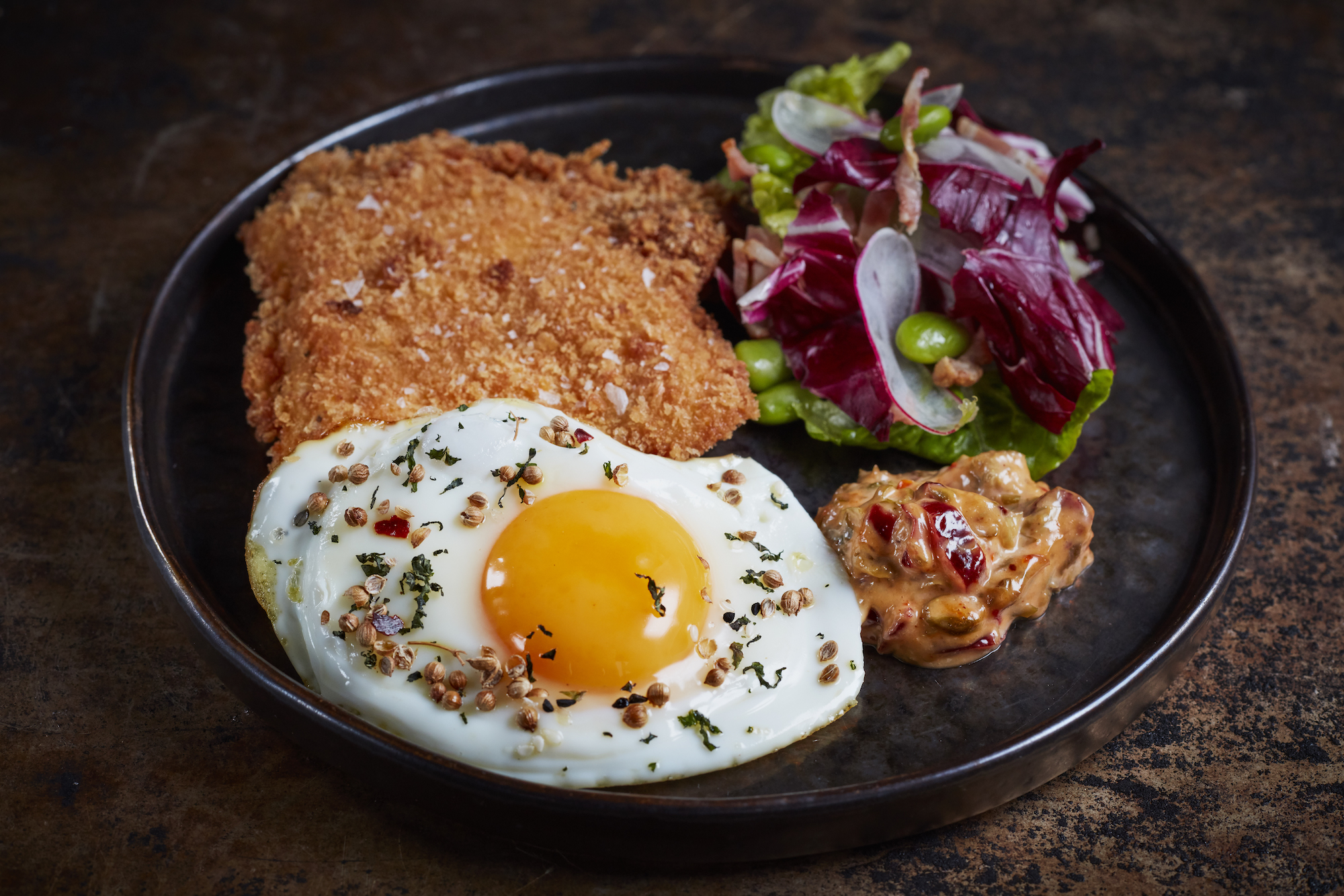 London's wildest rooftop bar, Savage Garden is about to launch the new 'Play Brunch' concept on Saturday 9th March.  Get your game on with their sharer cocktails and drinking games like 'Ginga' which is what you get when you mix Hendricks gin cocktails and Jenga, or our old favourite 'Spin the Bottle' with involves sipping on a delicious Crystal Head vodka concoctions!  The brunch menu itself will offer delights like the panko chicken cutlet with a bacon and radish salad, cranberry, caper, siracha mayo and a sunny-side fried egg, and torched mackerel and squid ink sliders with miso yoghurt, pickled cucumber and horseradish.  Every Saturday and Sunday 12-4pm.
Chucs Serpentine Supper Series with Acclaimed Chef Phil Howard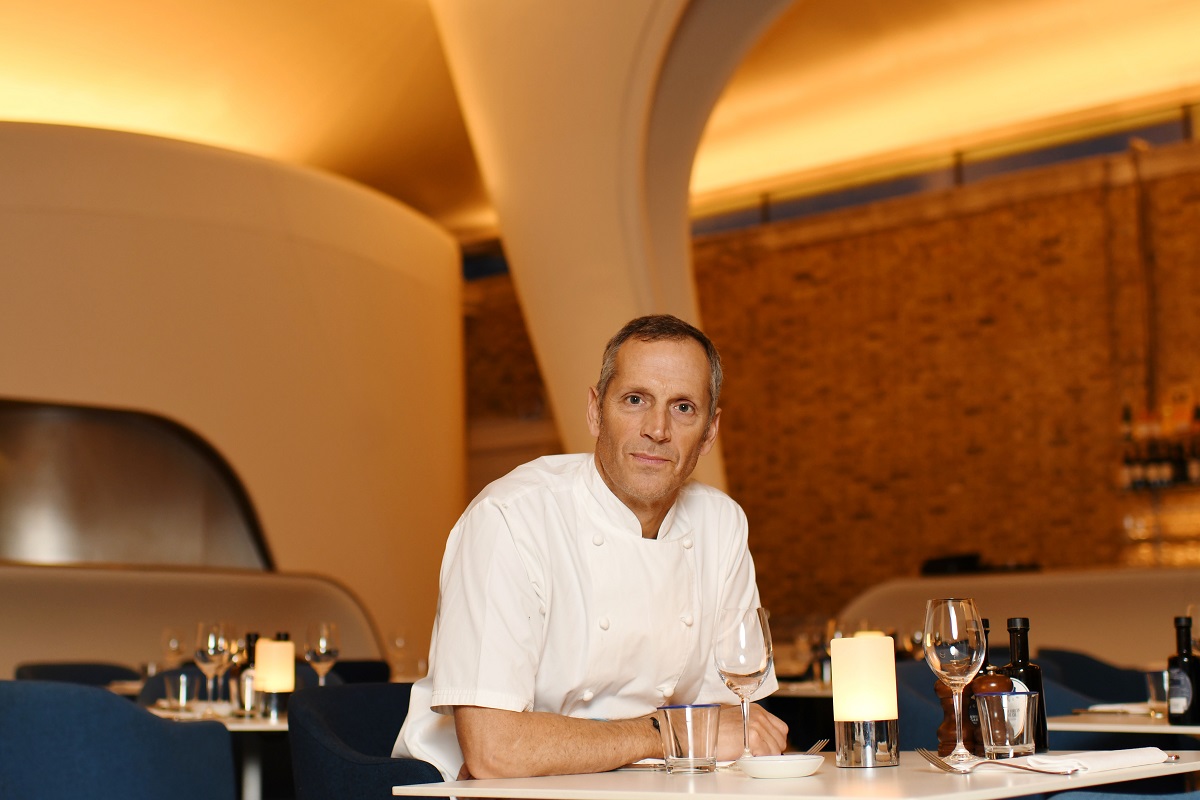 On Thursday 7th March, guests are invited to the second event in the Chucs Serpentine Supper Series with Phil Howard of Elystan Street restaurant.  The one-off event will see lucky guests enjoying dishes cooked by Phil including starters like riletts of smoked mackerel with toasted muffins and mains like the mouthwatering hand-cut strozzapreti pasta with chicken, truffles, butter and parmesan.  The four course feast priced at £150pp will be available in the stunning dining room designed by the late Zaha Hadid.  Get your hands on a coveted ticket by emailing Sarah@chucsrestaurants.com  A vegetarian option is also available.  Click here for more info.
The Avocado Show Pop-Up at Bluebird Chelsea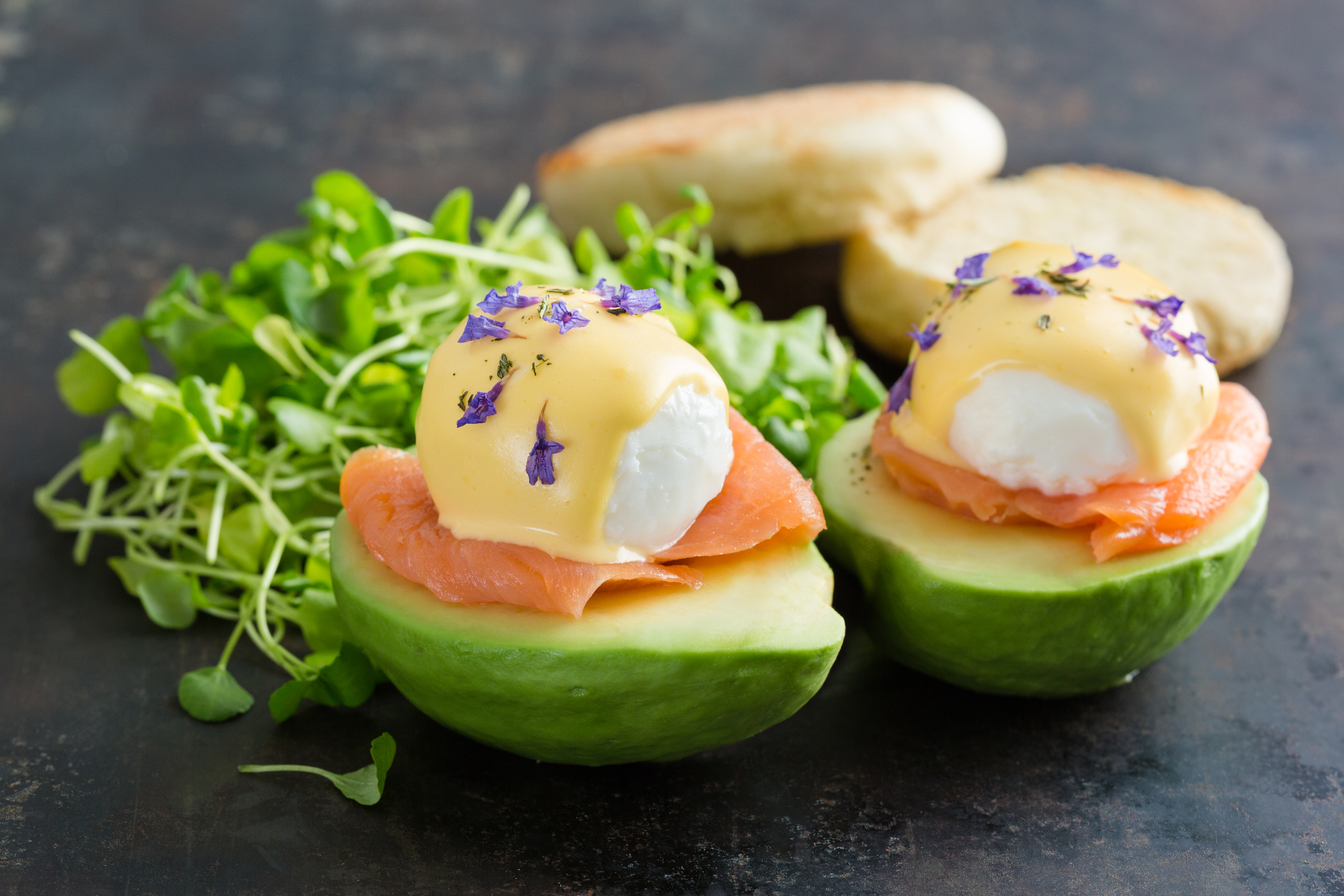 Amsterdam's famous restaurant The Avocado Show is popping up at Bluebird Chelsea from 11-24th March.  Known for their visually stunning creations and and stand-out signature dishes, front-of-house staff will be sporting The Avocado Show shirts, while dishes on offer will include the delicious Avo Garden salad, The Bun Burger with Wagyu beef patty and The Benny Boy – poached eggs with hollandaise, bacon, and of course avocado halves.
MOODS Music Series at The Perception at W London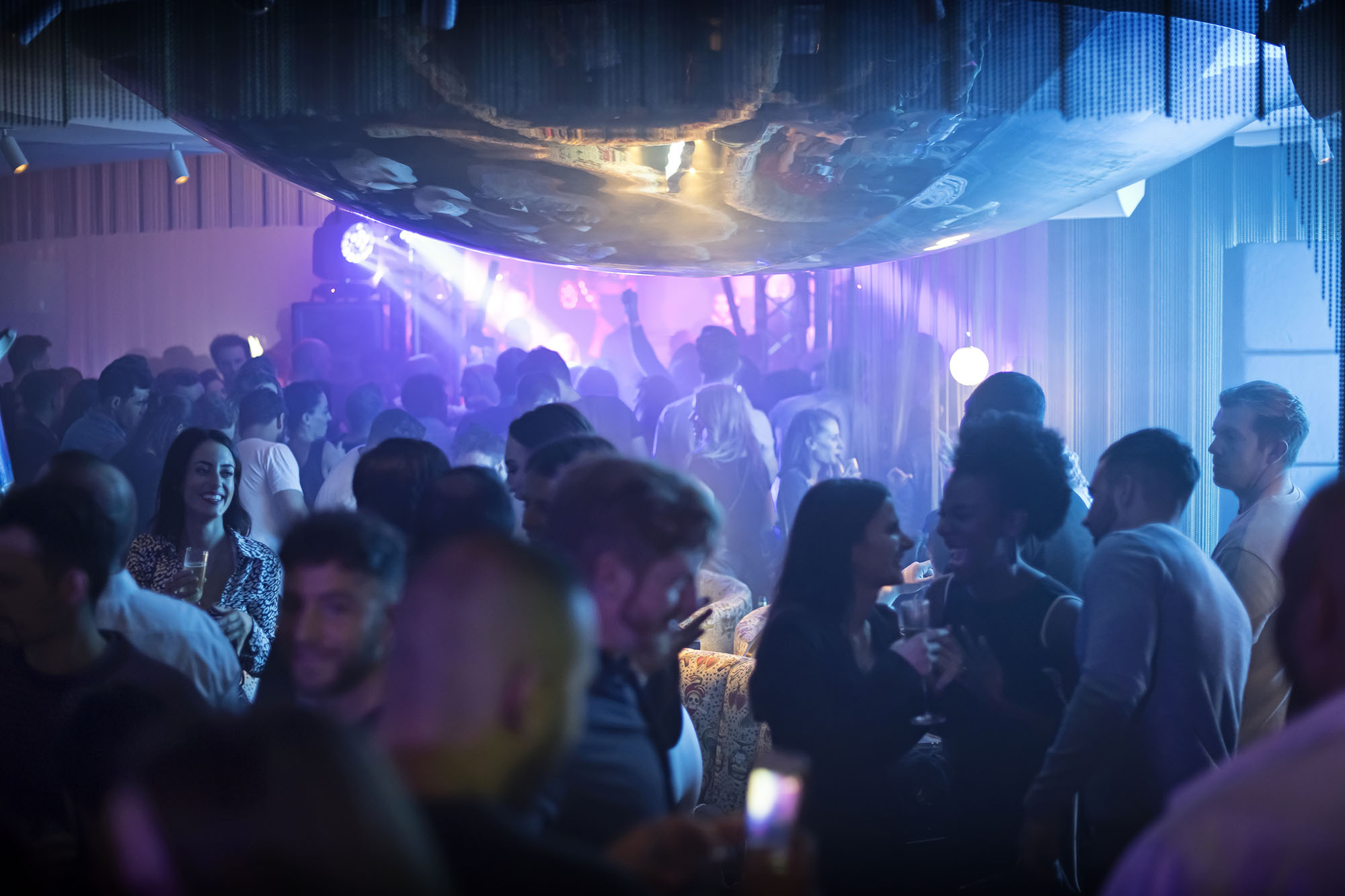 The Perception at W London has some stellar DJ acts on as the MOODS music series continues to rock Saturday nights.  With pioneering global acts and tickets from just £20, the series combines killer cocktails and big name DJ's for unforgettable nights out in the capital.  You can catch Glaswegian dance music sensations Ilyus & Barrientos on 16th March and Manchester pair Solardo on 20th April.  Click here for more info.
Q Divas Series at Quaglino's Celebrates Women in Music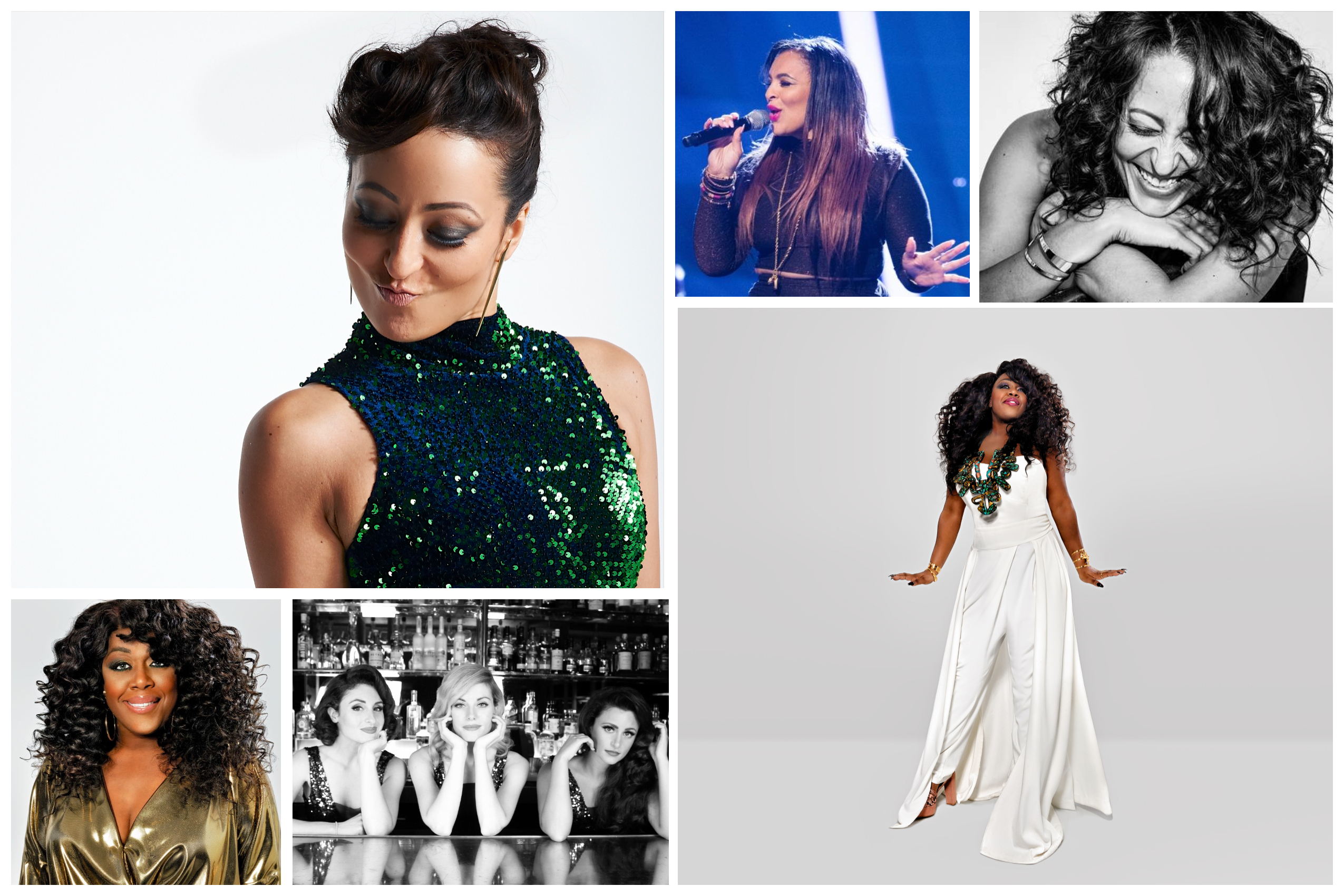 For the whole month of March, Quaglino's will be celebrating iconic women in music honouring the likes of Beyonce, Diana Ross and Adele.  Kicking off on Friday 8th March to coincide with International Women's Day, talented London artists Michelle John and Leyla Ley will be performing some big classics, while Quaglino's welcomes Kristin on Wednesday 13th March and The Bury St Belles on Tuesday 19th March.
Whilst enjoying the performances, guests will be treated to decadent dishes created by Exec Chef Nuno Goncalves – expect ​dishes like Celeriac velouté, trompette mushroom and black truffle, Bubble & Squeak with roast butternut squash purée, cavolo nero, shaved chestnuts ​and fruity​ Raspberry and hibiscus white chocolate parfait.  There'll also be a bottomless brunch party on Saturday 16th March when DJ Jayli will be playing tunes by divas throughout the ages!  And on Mother's Day (Sunday 31st March), vocalist and songwriters Berget Lewis will perform exclusively, for one night only.  For tickets and prices, click here.
Try José Pizarro, Scott Collins from MEATliquor and Inedit Damm's Limited Edition Burger!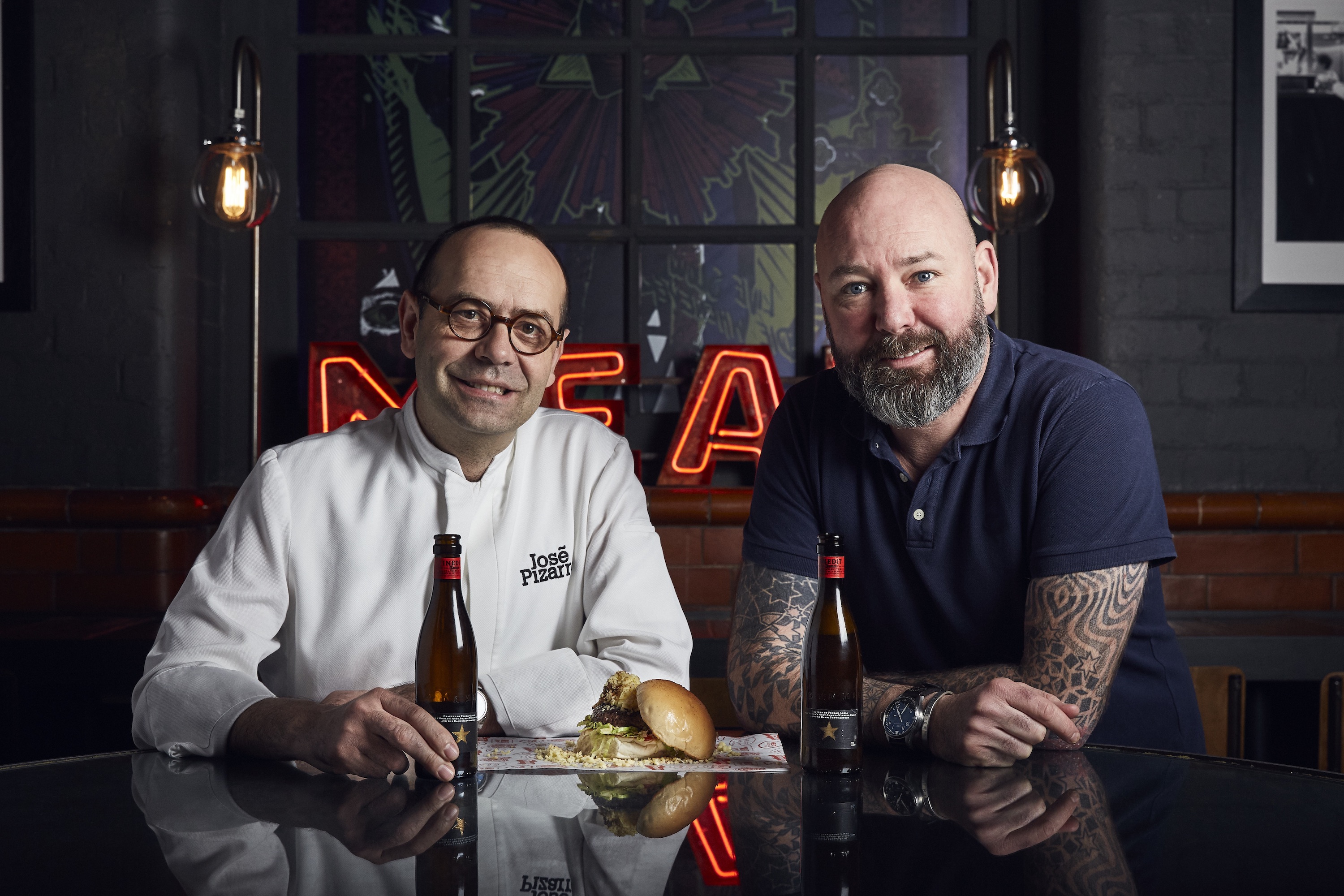 Available from 17th March until 22nd April at all MEATliquor restaurants and Jose Pizarro's Broadgate restaurant, try the delicious limited edition burger which is perfect for meat lovers.  Joining forces, Jose Pizarro, Scott Collins from MEATliquor and Inedit Damm have created a pork patty made from 100% Iberico pork and the best ham in the world (Iberico Jamon from Cinco Jotas).  The burger is topped with aioli, shredded lettuce, grilled onion, cured manchego cheese and Spanish paprika, sandwiched together in a signature MEATliquor bun.  The luxurious creation goes perfectly with Inedit Damm beer which is made with two types – traditional malted-barley and wheat beer.  Priced at £13.50.
Celebrate London Dog Week at M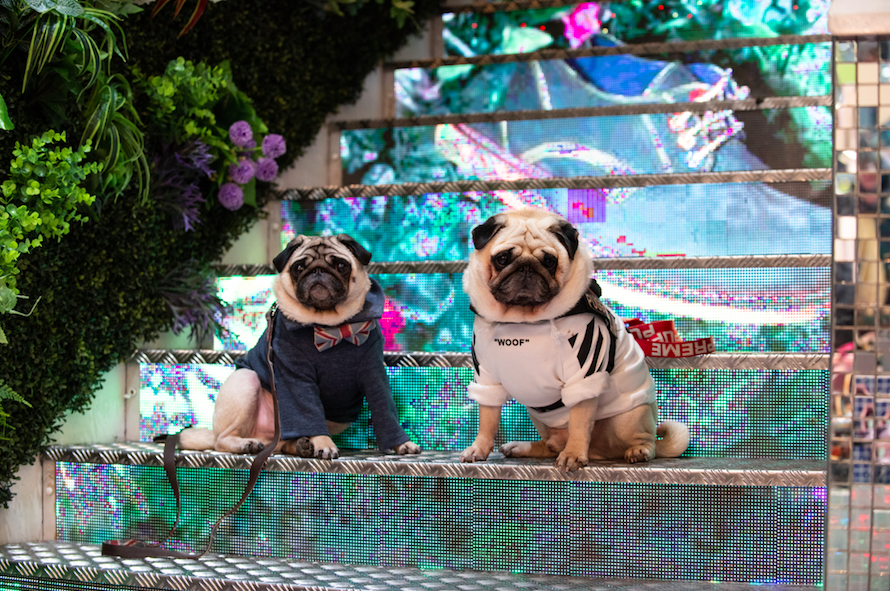 Known for their 'hound hospitality', M Restaurants will be welcoming doggies in their droves for London Dog Week from 24th – 30th March.  Putting on a series of events across the week, M Victoria will celebrate with Fur-Mamma's Day on Sunday 24th March, with pooches and parents both enjoying massages and plenty of pampering!  There'll also be The Fashion Brunch on Saturday 30th March and, wait for it, in honour of the delightful daschund, a Sausage Dog Celebration!  For prices, times, locations and tickets, click here.
International Women's Day at Sanderson London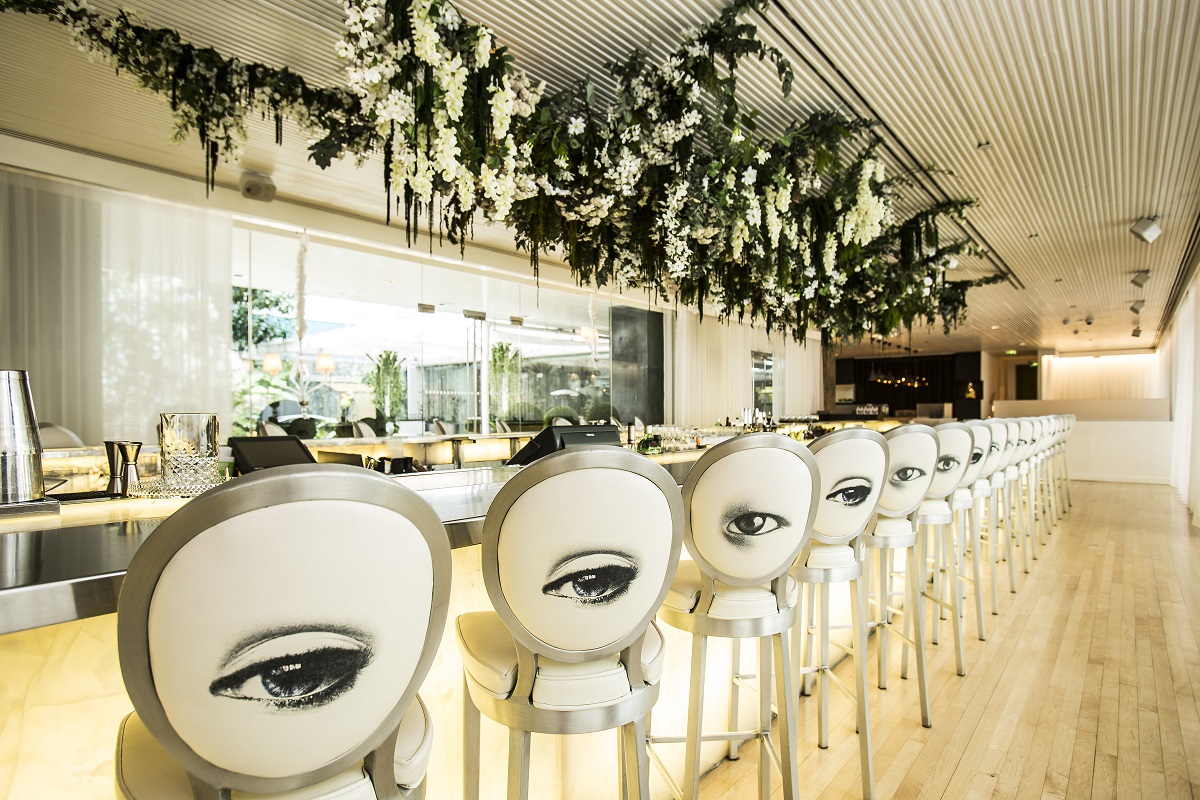 On Friday 8th March, Sanderson London will be raising funds for their charity of choice Womankind Worldwide with a celebration of female talent including DJ's, cocktails and dessserts.  With a female empowerment party in Long Bar, there'll be an all-female line up on the decks including sets from DJ Harleem, DJ Morwenna and exclusive headliner, BBC Radio 1Xtra's Jamz Supernova.  Sanderson's female mixologists Marta and Laura have created the irresistable Cherry Sour (£14), while Instagrammer and dessert obssessive Felicity Spector has created the Ruby Rose Dessert.  Purchase tickets here.
New MNKY HSE Menu for Live Latin Soul Tuesdays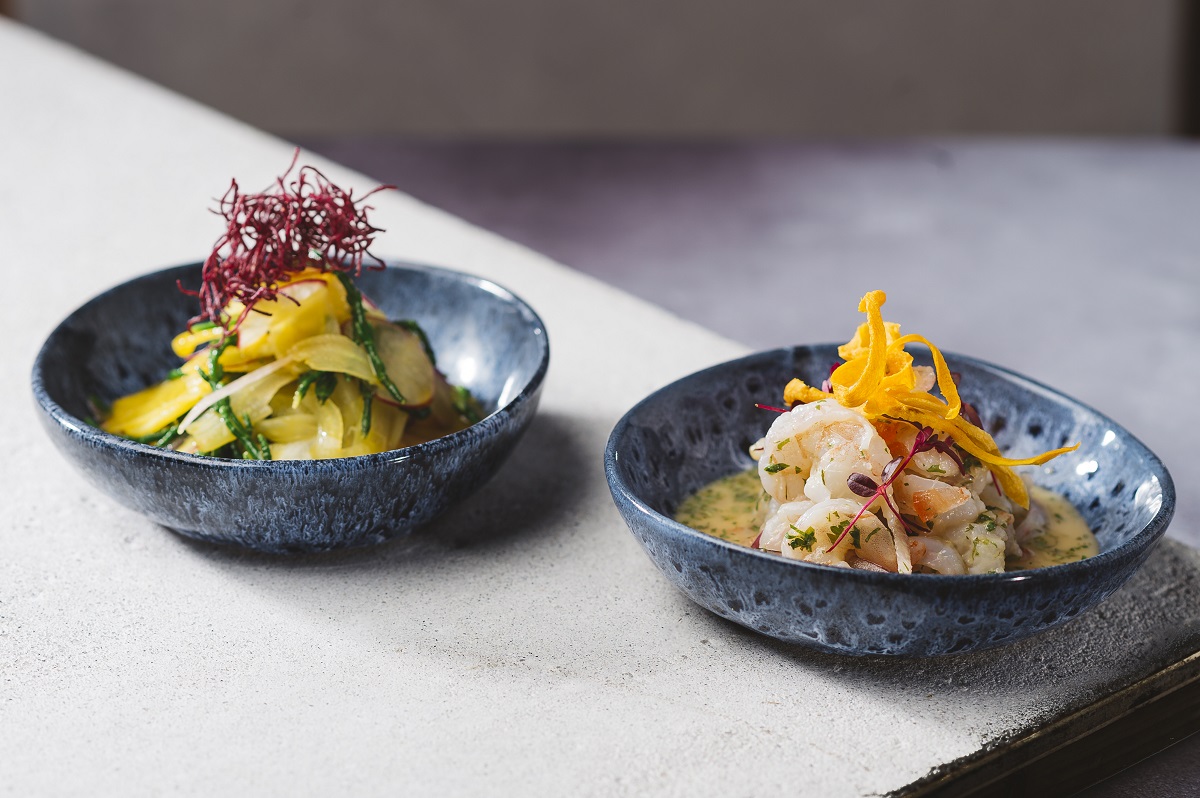 MNKY HSE's Taco Tuesday tradition is getting a menu makeover from 12 March with the launch of 'Ceviche & Mezcal' to accompany their Live Latin nights.  With signature dishes like Hamachi tiraditos with luxurious black truffles, Tavo Ceviche with tiger prawns, coriander and blood orange and Tuna Tartare, the new menu at £20pp is guaranteed to tickle your tastebuds with optional pairing cocktails.  Try the Mexican Mezcal, and exclusive MNKY HSE creations like the Pink Gem.  Live latin jazz and soul in the MNKY LOUNGE kicks off with British soul singer and songwriter Omar on 12 March.  Click here to book.
Plateau's Immersive Dinner Series Supper Tales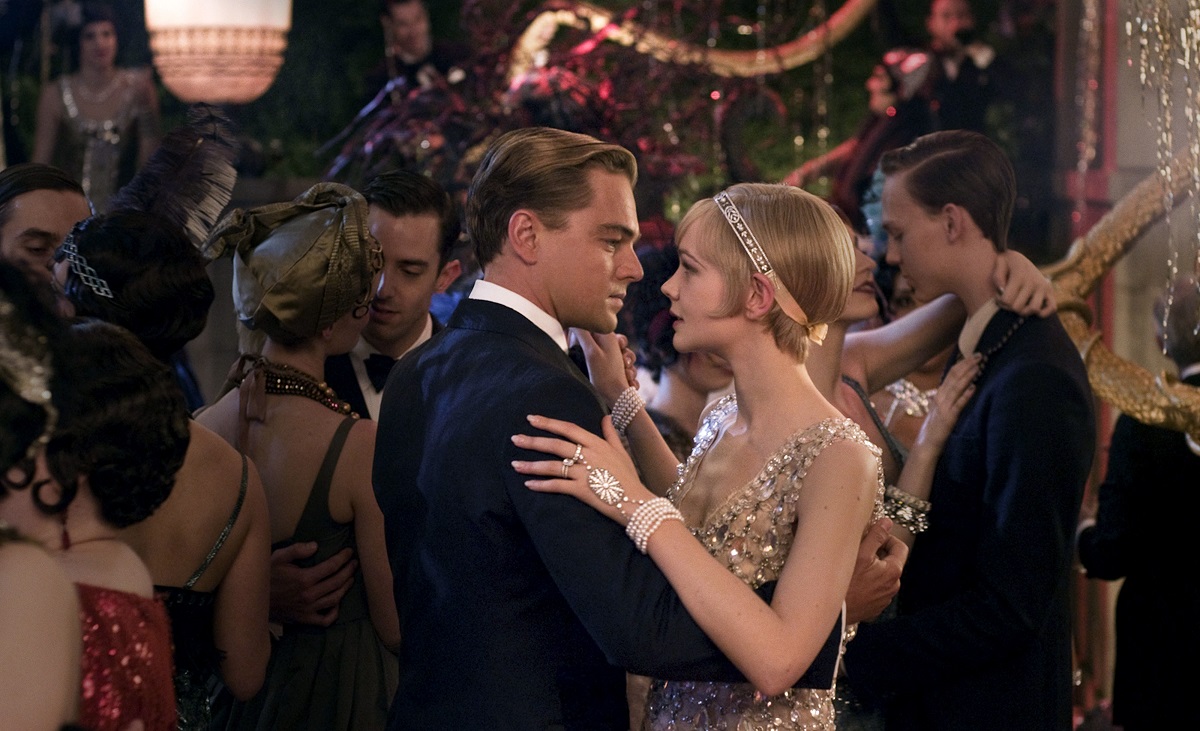 Launching on World Book Day, Plateau Canary Wharf welcomes a series of immersive dining experiences starting on Thursday 7th March with The Great Gatsby when you'll be transported to the roaring twenties with a delicious four course Art Deco dinner created by Head Chef Frederick Forster.  There'll be smoked salmon and caviar on toast, herb crusted lamb rack and of course plenty of bubbles.
Just in time for Easter, there'll be a Willy Wonka and The Chocolate Factory experience on Tuesday 16th April and Harry Potter and the Philosopher's Stone on Thursday 23rd May.  The Great Gatsby Supper Tale is priced at £45pp, with 1920's inspired dress code.  Click here for more info and here for tickets.
St Martins Lane Kitchen Pop-Up Launches as Asia de Cuba Closes its Doors
As Asia de Cuba closes after 20 years of service in Covent Garden, St Martins Lane Kitchen which opens on March 1st, will pop-up in its place – offering exotic cuisine from Thailand, Vietnam and Cambodia.  With starters like soft shell crab and Vietnamese pomelo salad and mains like Cambodian fish amok and Kampot pepper baby chicken, St Martins Lane Kitchen will also be serving up brunch on Friday, Saturday and Sunday from 12-2.45pm.  Pre and post theatre menus are available too with two courses for £20, or three courses for £25 between 5-6.30pm or 10pm close.