If you thought November was a nothing month, think again!  London is awash with new and exciting dining experiences from Madera at The Treehouse, to Mthr's panoramic views at co-living space The Collective Canary Wharf and new dining concepts at The Grill at The Dorchester and at Claridge's!  Luxe Bible's put together a list of your brand spanking new must-visits this month with 8 New Openings For November.
Relaunch of The Grill at The Dorchester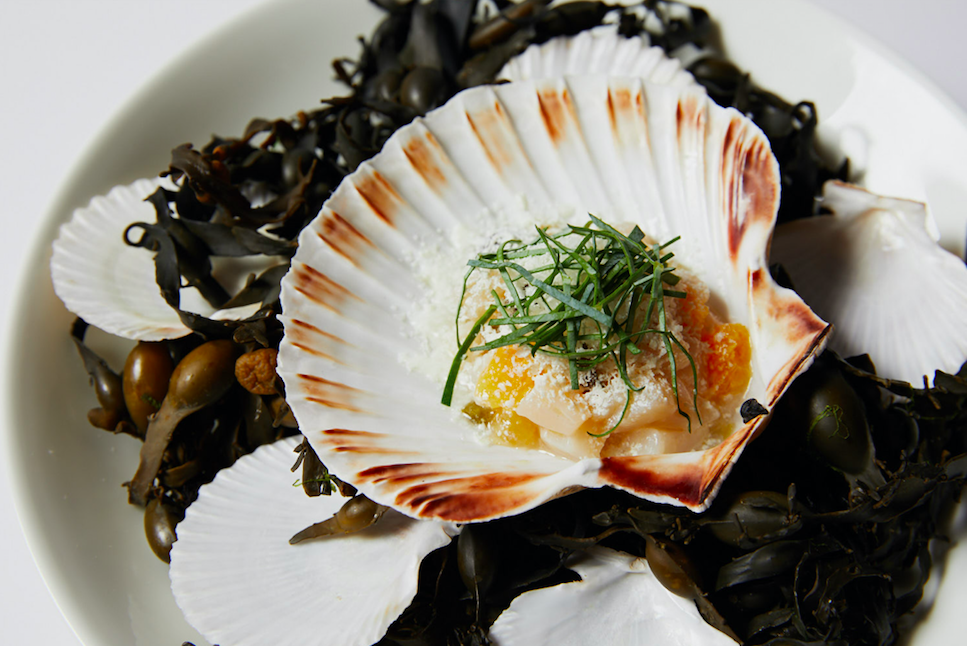 New head chef 26 year old Tom Booton is currently putting the finishing touches to his brand new menu at The Grill at The Dorchester.  Relaunching on 12th November, Tom's dishes will complement the new interpretation of the iconic restaurant, with a more relaxed feel and an updated interiors.  Using produce from London's suppliers and British growers, signature dishes will include homemade tout bread served with black pudding and freshly churned butter; prawn scotch egg, warm tartar sauce, pickled gherkin and The Grill's 'Lobster Thermidor Tart' .
The Bar at The Dorchester will also feature a new cocktail menu concept inspired by the all new menu courtesy of award winning bartender Lucia Montanelli.  Take advantage of low prices at lunch with £23 for two courses and £30 for three courses.  Dinner menus are priced at £60 for three courses and £75 for four courses.  Click here to book.
SW7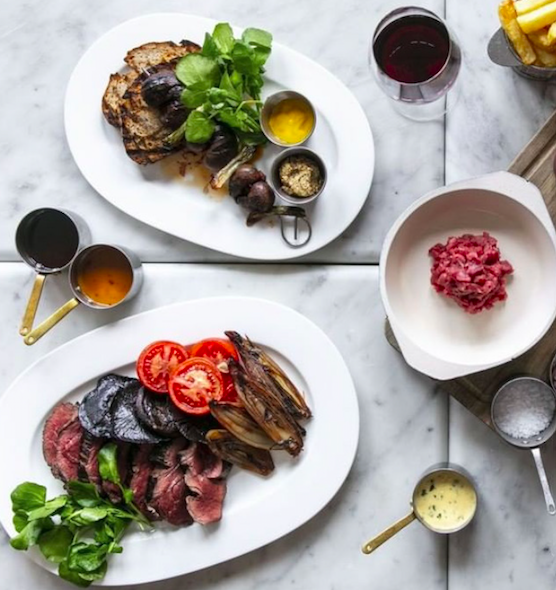 Opening this week at the four star Hotel London Kensington, SW7's brasserie and bar will showcase the finest of British cuisine and a range of refined cocktails.
Open for breakfast, brunch, lunch, dinner and Sunday roasts, the kitchen will be spearheaded by head chef Javier Rodrigo Alviz whose impressive resume boasts stints at Waldorf Hilton, Claridges, The Frog and Melia White House.
Featuring interiors inspired by William Morris (who helped design the infamous V&A Museum), starters on the menu will include burrata, rainbow beetroot carpaccio and a poached and smoked salmon duo to start; fish and chips and herb and pine nut crusted lamb rack for mains, and Eton mess along with banoffee pie for dessert.
Volta do Mar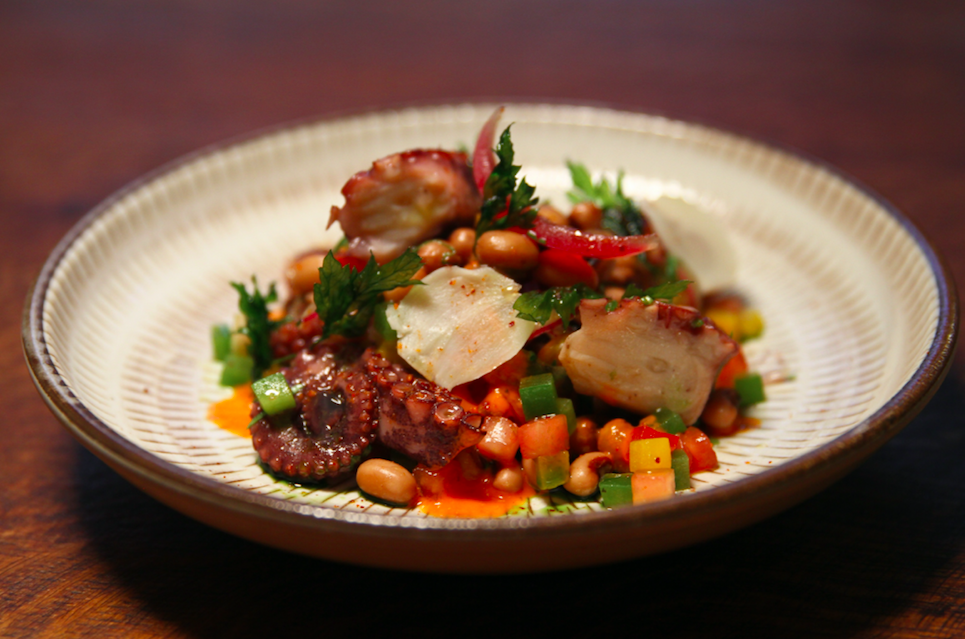 Bringing the exciting cuisine of Portugal to London's Covent Garden, Volta do Mar will open on 11th November, founded by husband and wife Simon Mullins (formerly co-founder of Salt Yard Group) and Isabel Almeida Da Silva (Mirabelle, Delaunay).
Volta do Mar which roughly translates as 'return from the sea' will feature a menu of classic staples through to its rich melting pot of culinary influences brought through Portugal's trading past.  Highlights from chef George Tannock (of The Dorchester and most recently Sexy Fish), will include sharing and large plates like smoked ham hock feijoada (a traditional bean-based stew); iIberico ork vindalho and Macanese arroz marisco, (a seafood rice served tableside from  Cataplana).
Volta do Mar will also be open for breakfast offering up traditional Portuguese pastelaria and 'uma bica' – classic coffee.  Their wine list will take guests around the vineyards of Portugal with several port and madeira wines also featured.
Artwork (some of which you can buy) will adorn the walls of the Georgian wooden panelled dining room taking on the feel of an 'eccentric merchant's house' to make for a cosy, inviting, vibrant atmosphere.  Click here for more info.
Adam Handling's Ugly Butterfly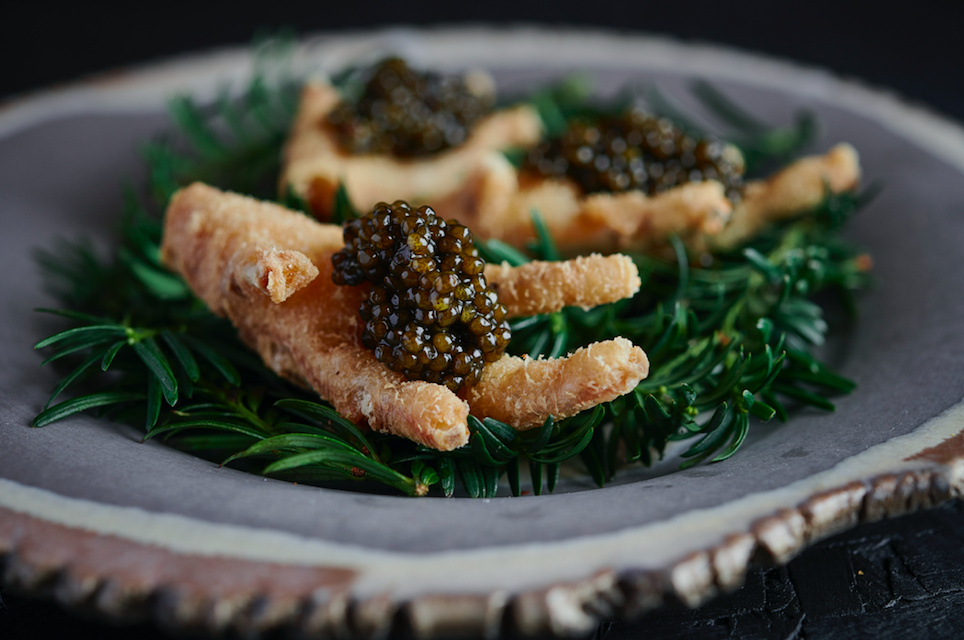 Opening on 13th November on the King's Road, Chelsea, Ugly Butterfly from Adam Handling is a new casual restaurant and bar with sustainability at its heart and even up-cycled interiors.  With chicken feet and  champagne by the glass on the menu, the restaurant aims to make zero-waste luxurious in collaboration with Cadogan, Quintessentially Foundation and The Felix Project.
Nothing will go to waste at Ugly Butterfly which will be open for walk-in dinners from lunchtime until late evening from Wednesday to Sunday and most dishes will be made from the four most wasted foods – bread, milk, eggs and banana.
Highlights include deboned crispy fried chicken feet with caviar (pictured); Adam Handling's iconic cheese doughnuts made with left-overs from the cheeseboard; banana bread and chicken butter; lobster shell soup and broccoli stalk Caesar salad.  The restaurant will also become a hub for business and community with free conversations on sustainability initiatives being held on Wednesdays and Sunday at 7pm.
Madera at Treehouse London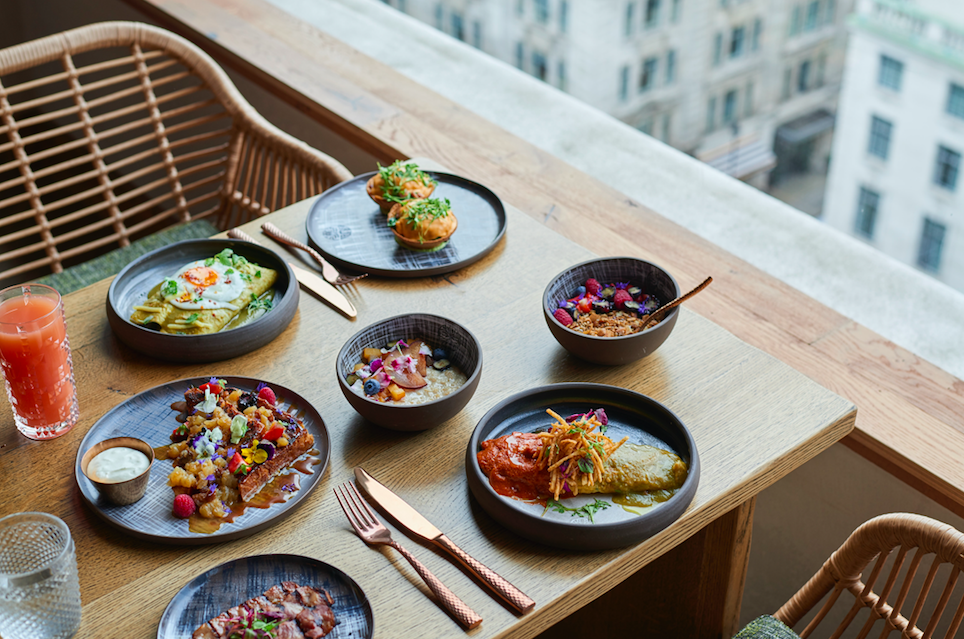 Launching this month and offering 360 degree panoramic views of the capital, Madera at Treehouse London (opposite the BBC headquarters on Langham Place) comes from sustainability driven US brand 1 Hotels.  Offering modern and organic takes on traditional Mexican food, vegan, vegetarian and gluten-free guests will be catered for, with specialities served on lava stones.  Madera will also offer up a raw bar and taqueria.  Click here to book.
Mthr at The Collective Canary Wharf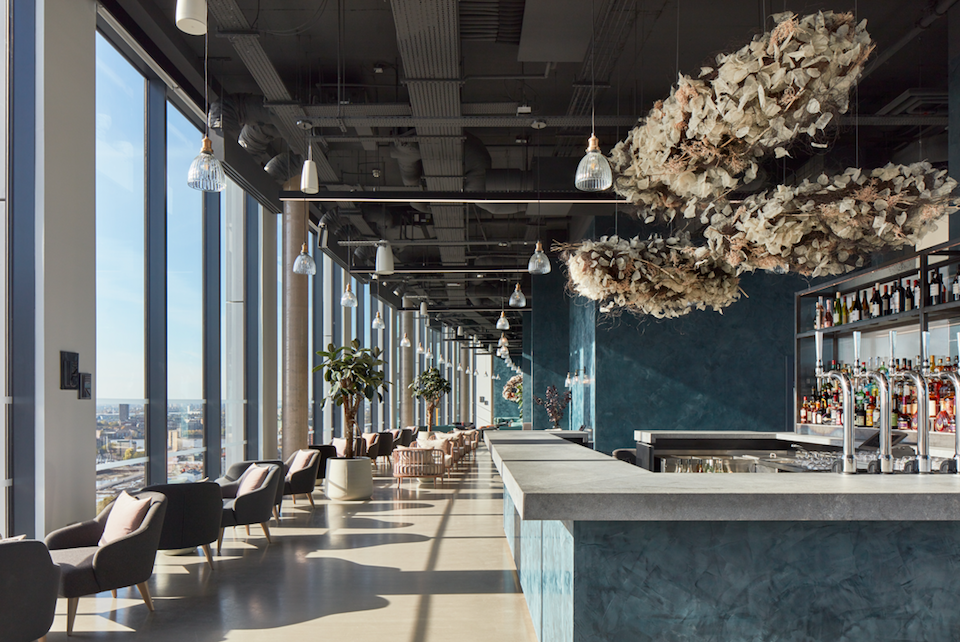 Having just opened at The Collective – the world's largest co-living space, Mthr restaurant and lounge offers bold flavours and unique ingredients with an emphasis on sharing plates.  Occupying an enviable space on the 20th floor and with a relaxed, stress-free design and feel, Mthr is open to both members and non-members with panoramic views out across London.
With a range of signature cocktails on offer, Mthr's menuwill feature seasonal salads, meat and fish dishes, including snacks and small and large plates.  Highlights include camembert croquettes, sea bass ceviche, duck rillette espelette pepper with grilled sourdough and larger 'family style' plates like baked whole sea bream with harissa and five spiced pork shoulder with bao buns, hoisin brush and garnishes.  The roving food trolley will offer everything from ceviche to bloody marys so guests will have to be quick to grab their favourites as the trolley passes through!
The Collective Canary Wharf meanwhile, is a new community focused place to live, eat and work, designed to bring people together through community spirit.
Le Comptoir Robuchon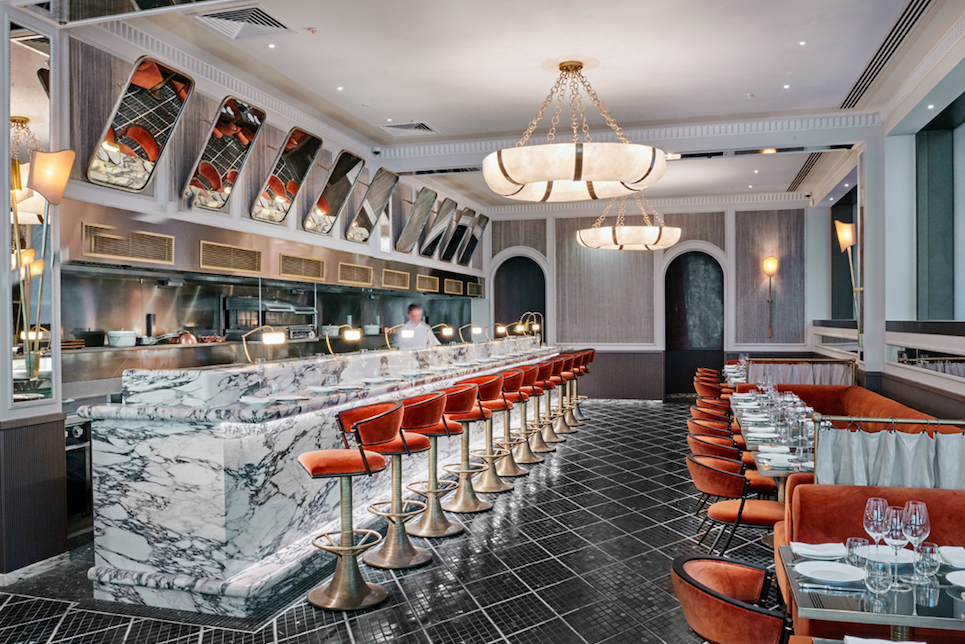 Launching on 1st November, Jo​ë​l Robuchon International will launch Le Comptoir Robuchon followed by Le Deli Robuchon (25th November in Piccadilly) in London's Mayfair.
Joël sadly passed away in August 2018, but as the most decorated chef in the history of the Michelin Guide, his  memory will live on through this new venture which will focus on simplicity with light small plates forming the menu.  Exec Chef Jeremy Page from the original L'Atelier de Joël Robuchon in Saint Germain, Paris will oversee the kitchen with a menu composed of two parts – La Saison (contemporary seasonal dishes) like scallop potato and sage and oyster mushroom and consommé; and Les Eternels – a collection of Robuchon's classics like quail with foie gras and truffle and native lobster with romesco sauce.
TOKii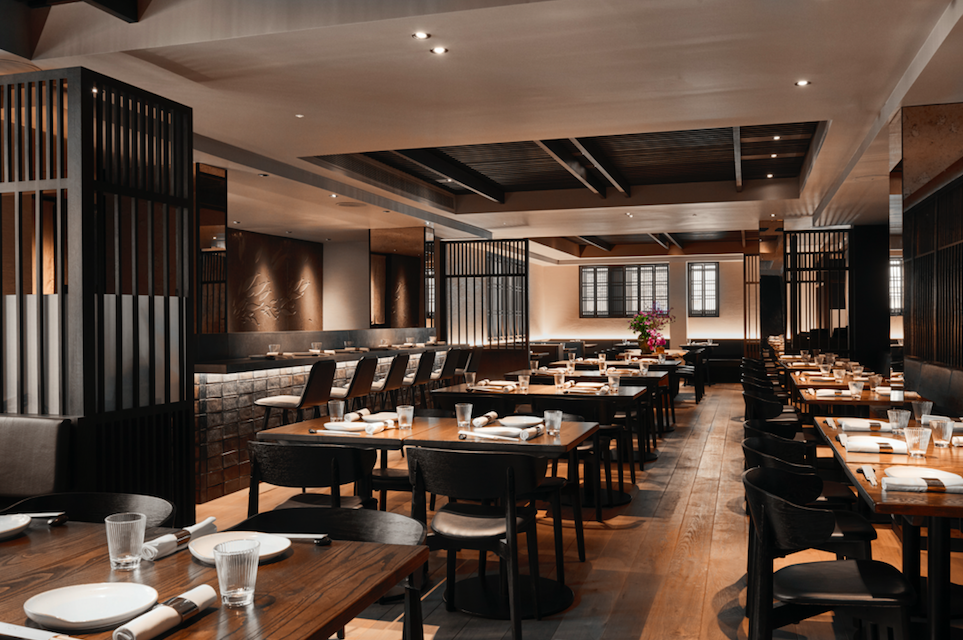 Opening on 6th November, TOKii in Marylebone will bring a new gastronomic vibe to Great Cumberland Place.  Inside the Prince Atatoki London Hotel, TOKii will feature a vibrant menu focussing on sushi, sashimi and seafood along with dishes from the Robata grill.  Using fresh and international ingredients showcasing both Eastern and Western flavours, dishes will include scallop ceviche with orange, spring onions, chilli and sesame and black cod with miso glaze and ox cheek croquettes.  Grills will include Japanese grade A5 wagyu beef with spicy ponzu and lobster with shichimi and yuzu butter.
With the hotel drawing inspiration from the minimalist traditions of Japanese hospitality, TOKii's décor will feature a liquid metal wall mural inspired by the ocean.  Click here for the hotel's website, TOKii's website is coming soon!
Davies and Brook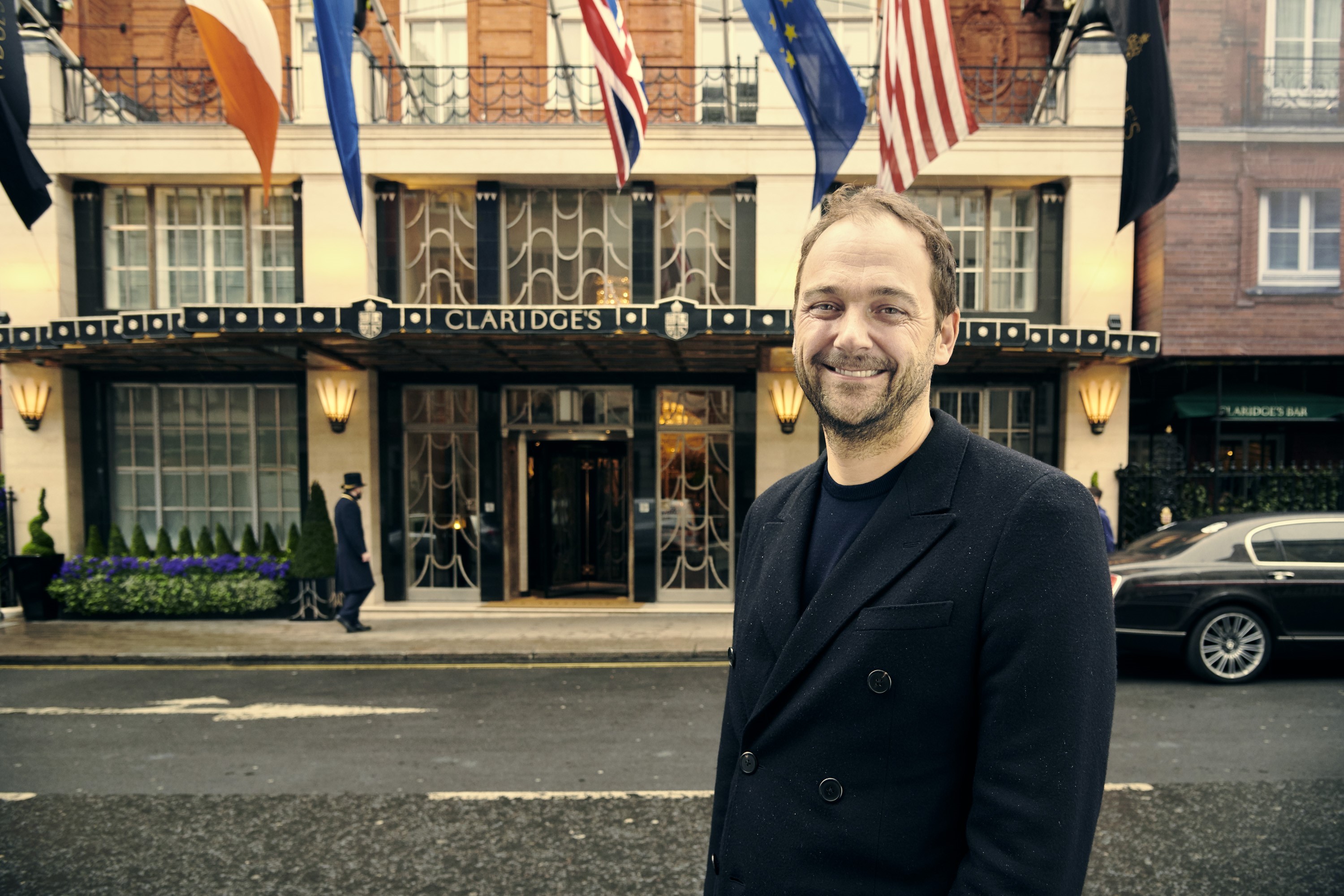 Launching this month at Claridge's, Davies and Brook is a new concept from Chef Daniel Humm who has taken inspiration from his upbringing in Europe and his time spent in New York.  Offering tasting menus of three and four courses, the light and airy dining room featuring a casual bar, is his first venture outside of the US.
For other awesome events this month, check out The Luxe List November here.