Sprinkling a little bit of his celebrity chef magic, Marco Pierre White has just opened his brand new restaurant Marco's New York Italian within the Holiday Inn, Milton Keynes.  Not necessarily where you'd expect a three Michelin star chef to unveil his latest restaurant, but then you wouldn't expect snow here either (thanks Snozone!)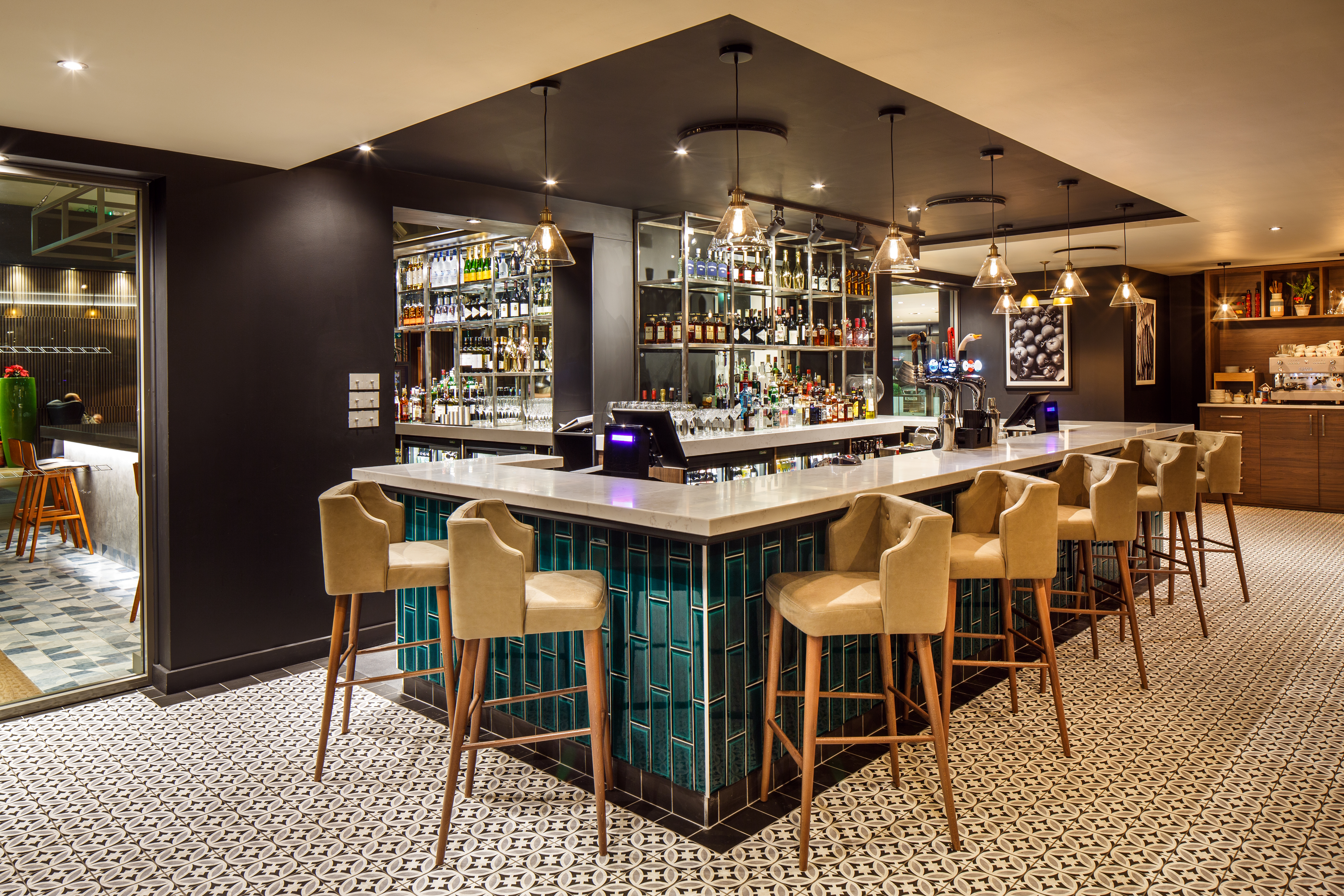 A really quick ride from the train station The New York style Italian restaurant is shiny and stylish.  Super cool, super spacious and full of natural light by day due to enormous floor-to-ceiling windows, or cosy and intimate in the evenings courtesy of the drop lighting, it's an any-time dining destination with lunch, dinner and drinks being served up from midday 'til late.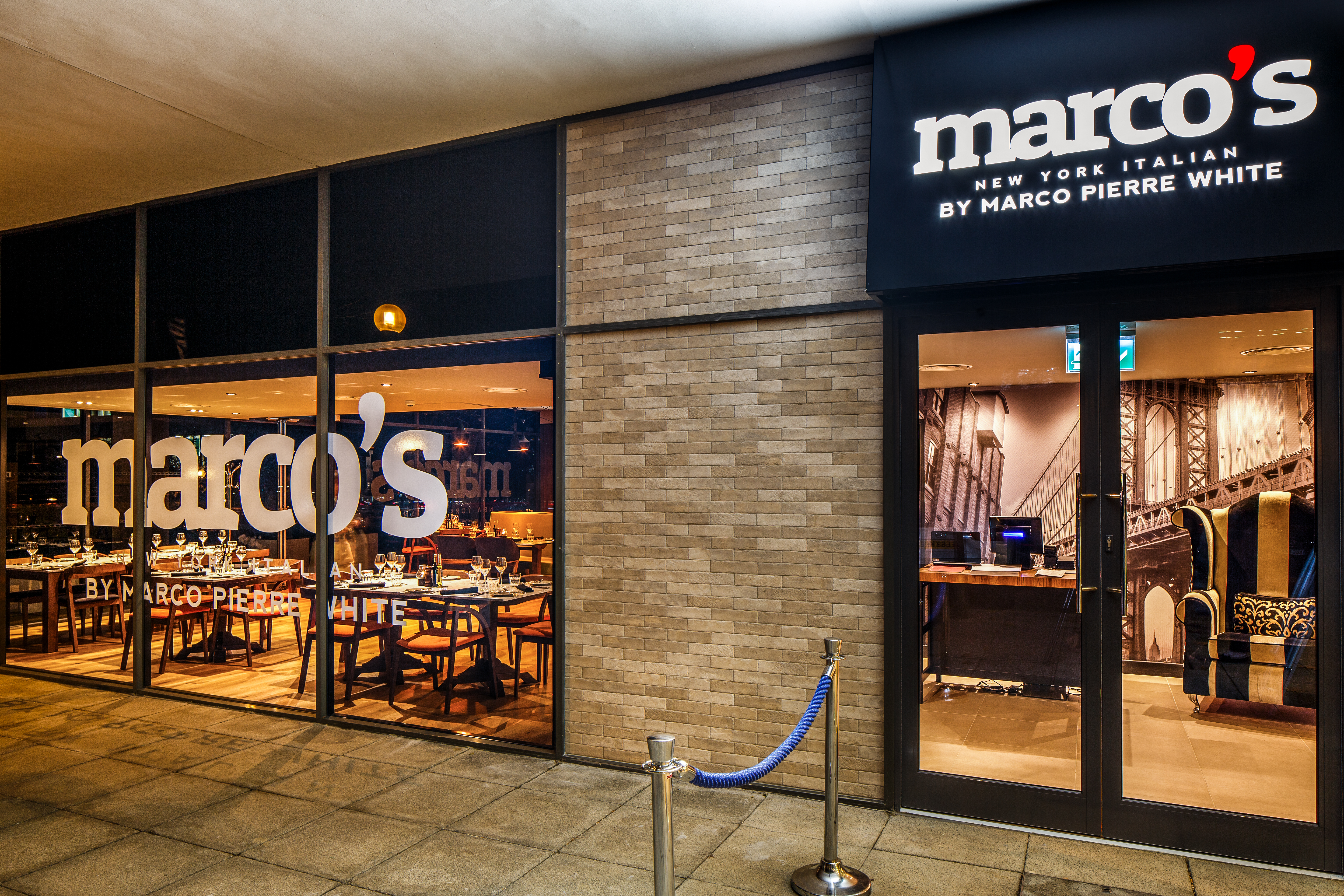 There's no mistaking that Pierre White is behind the concept – there's pictures of him everywhere adorning the walls.  From the younger years when he was quite the stud, to the current day (now he's lost the six pack – he won't mind me saying…) and his hair's a bit longer, he's still got that trademark twinkle in his eye and an abundance of charm.  He even came and sat with us the night we dined there.
If you've never eaten at one of Marco Pierre White's restaurants before, then you might've assumed there'd be a limited menu.  You'd be wrong.  First and foremost, of course, it's a steak house, so you can expect perfectly cooked juicy quality steaks including 35 day aged rib eye, fillets, chateaubriand and T-bone, but there's so much more…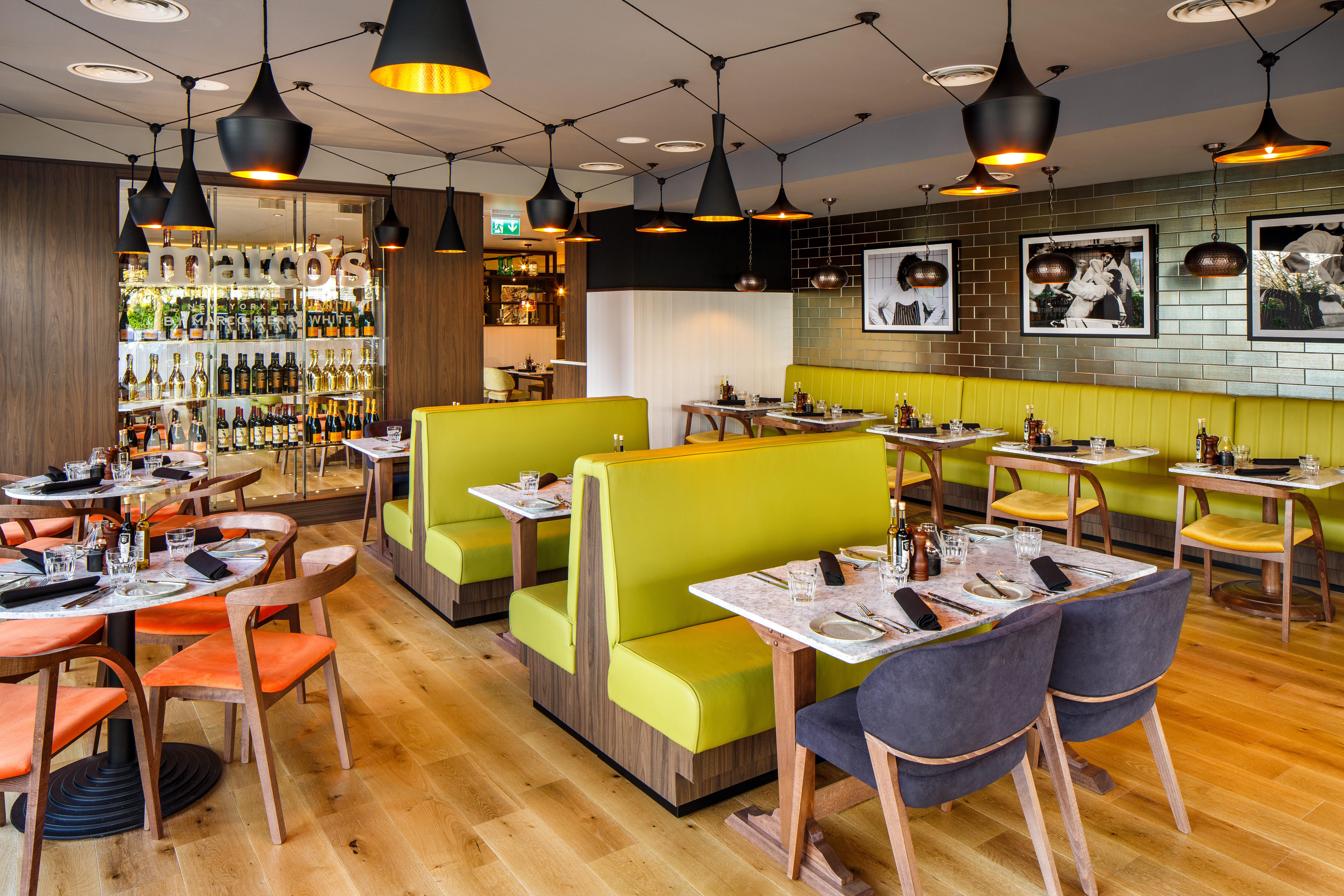 Crispy calamari is exactly that, with a pleasant, well balanced tartare sauce, beautiful with a squeeze of lemon. There's no hint of oil, just the signature crunch you'd expect, covering tender, melty squid.  The baked camembert fondue is also guaranteed to hit the spot – served with warm fresh sourdough, ripe, roasted vine tomatoes and oil.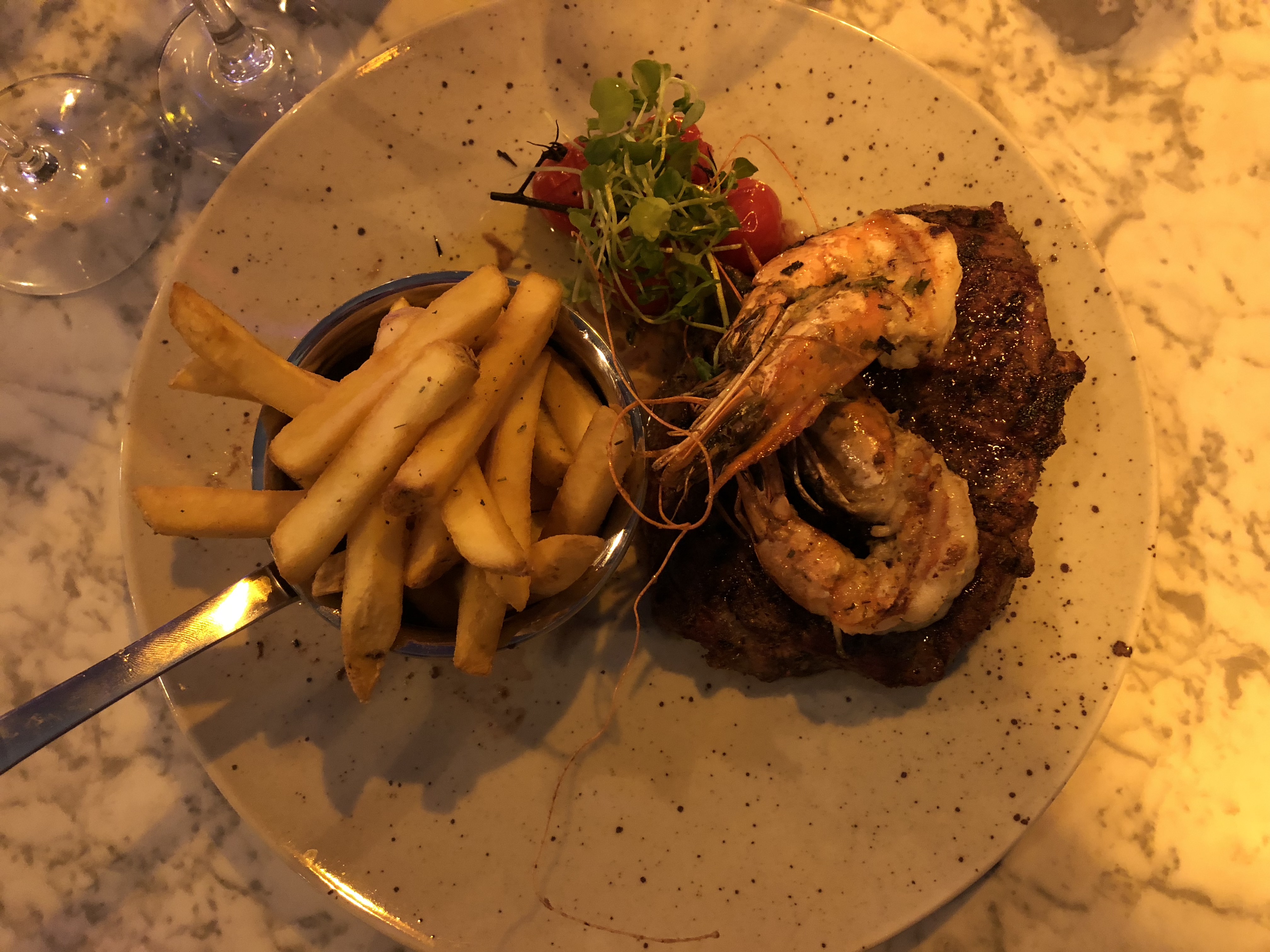 Yes, of course we went for steak, and were impressed that one came perfectly medium, the other medium rare as requested.  The quality of the meat was superior, the triple cooked chips just right.  And the bernaise, mmm – just the perfect accompaniment.  The whole plate, just mouth-wateringly more-ish.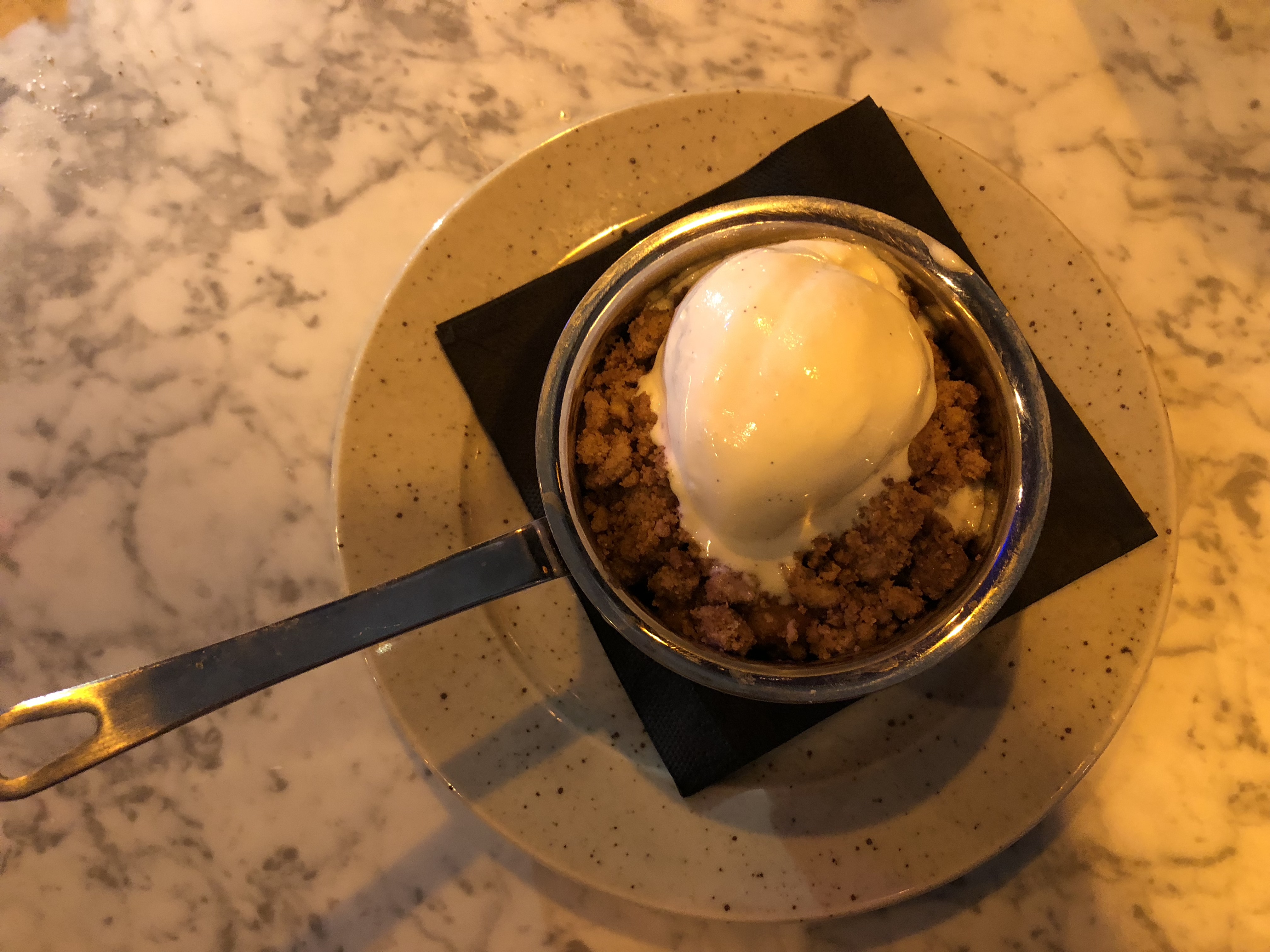 Other mains include steak burgers (the Alex James looks mega),  fish dishes, and then classics like chicken kiev and shepherd's pie.  Whatever you have, you absolutely must make it to dessert. The freshly baked crumble took me back to my childhood, post Sunday roast when the fruit was beautifully sweet, but what you were really interested in was the heap of crumble covering it.  Crunchy and buttery in equal measure.  Divine.
Marco's Pierre White's latest location may have you slightly perplexed, but if there's one reason to pay a special visit to Milton Keynes when you live and work in London, then this is it.
Click here for the website.