Calling all CÎROC fans – there's a new CÎROC on the block!  CÎROC White Grape vodka is the latest limited edition release to join your collection.
The stunning gold bottle will stand out on Instagram feed and in drinks cabinets everywhere, while also making the perfect Christmas gift for vodka lovers.
CÎROC White Grape vodka is distilled five times no less, finished in a copper still in the South of France, before it's infused with a gorgeous blend of fresh, fruity white grapes.  The impressive result is a luxury vodka with delicate floral notes, crisp citrus and luscious honeydew.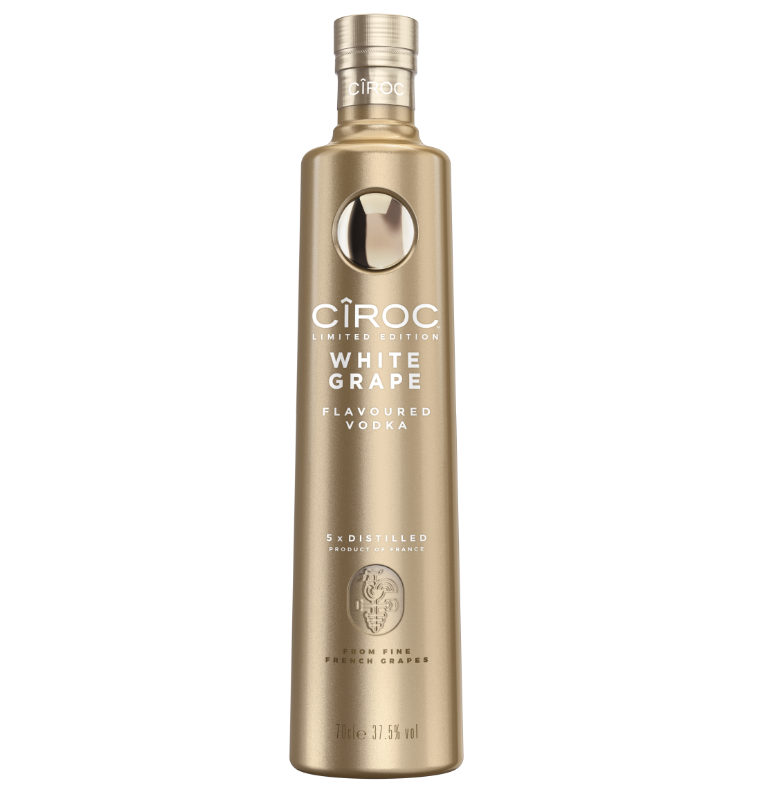 Working beautifully with meat dishes, CÎROC vodka is also a delight when mixed into festive cocktails.  Try the Kir Royale by Cîroc:
Mix 20ml CÎROC White Grape flavoured vodka with 10mls of Crème de Cassis and top with champagne.  Serve in a champagne flute with a side of grapes.
Perfect for any party or occasion, serve CÎROC White Grape vodka alongside the portfolios other fabulous flavours including CÎROC vodka original, Red Berry, Pineapple and Apple.
 Available now from Amazon.co.uk priced at £35.90.