Shh don't tell anyone!  Paradiso is one of Barcelona's best kept non-secrets!  (…Well If you're in the know anyway!)
I have always found that the best way to discover those hidden gems in a new city is to getting searching on those blog posts, or to ask your friends on Facebook…   People love sharing their knowledge of places they've discovered while on a similar trip (and you're bound to do the same on your return)
On such recommendation came from my old uni friend Ben – sea captain and wanderluster, so I knew Paradiso would be perfect.
From the outside, it's an understated deli.  Use the line 'I have a reservation' and you'll be invited to pull down a very large handle on what a very large a fridge door, behind what lies, a really cool speakeasy.
I have had a lot of cocktails in a lot of bars and I'm pleased to report that the cocktails in Paradiso are, well, perfect.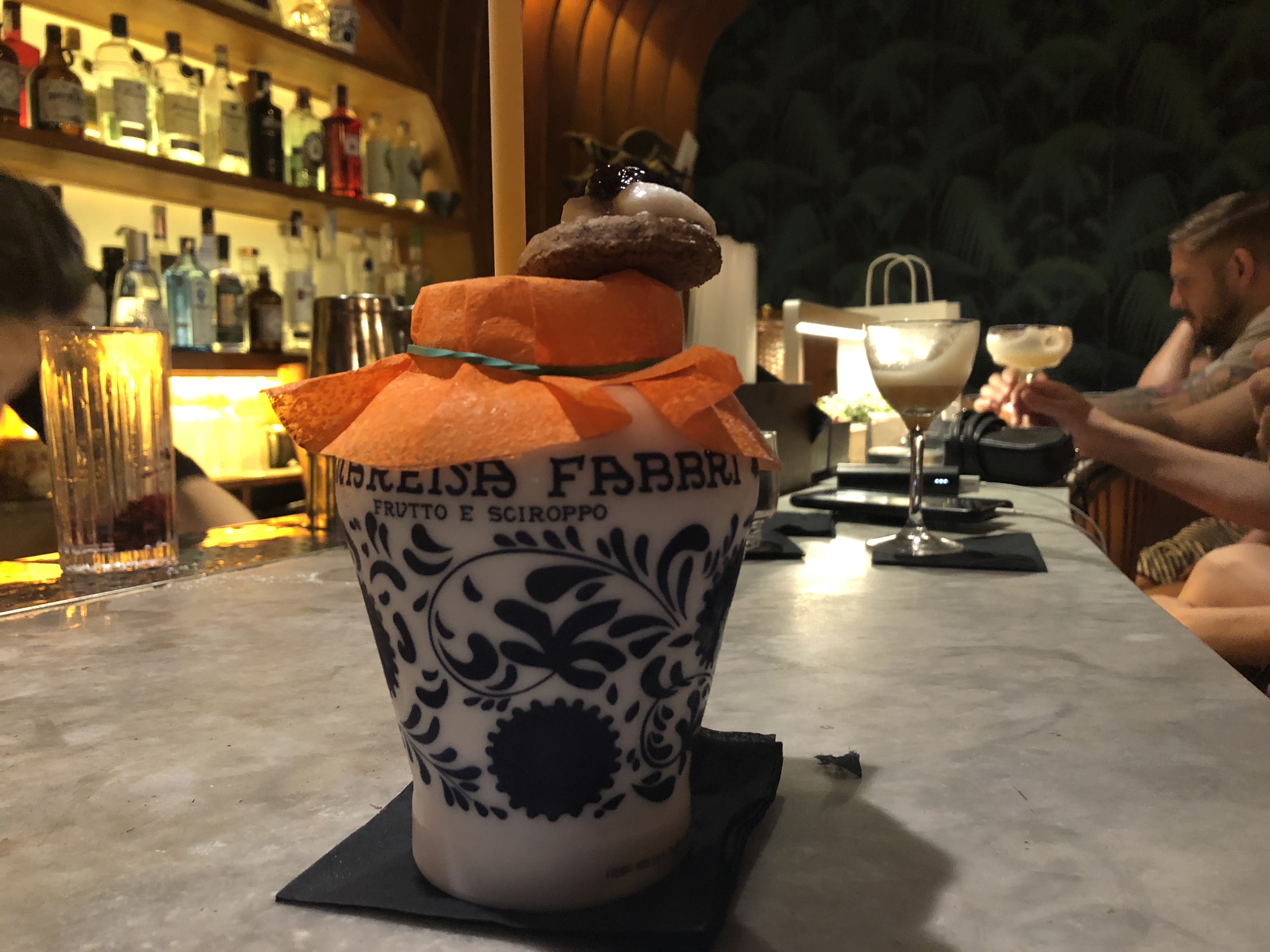 The bar stocks every spirit imaginable, and the drinks arrive in the quirkiest of vessels!  Every single drink comes with its theatre, so be prepared for the wait, but also, it really is worth is.
Our favourites included the Tiki Monkey – Brugal 1888 rum, peanut butter, roasted banana puree, grapefruit, lime, maple syrup and sesame.  This fruity ensemble will only set you back 12 euros (maybe I've been brainwashed by London prices), but I remember thinking it was a great value cocktail.  Now every drink tastes different to the individual so I think it's hard to describe, but if you love rum with a hit of peanut, then you will really love this.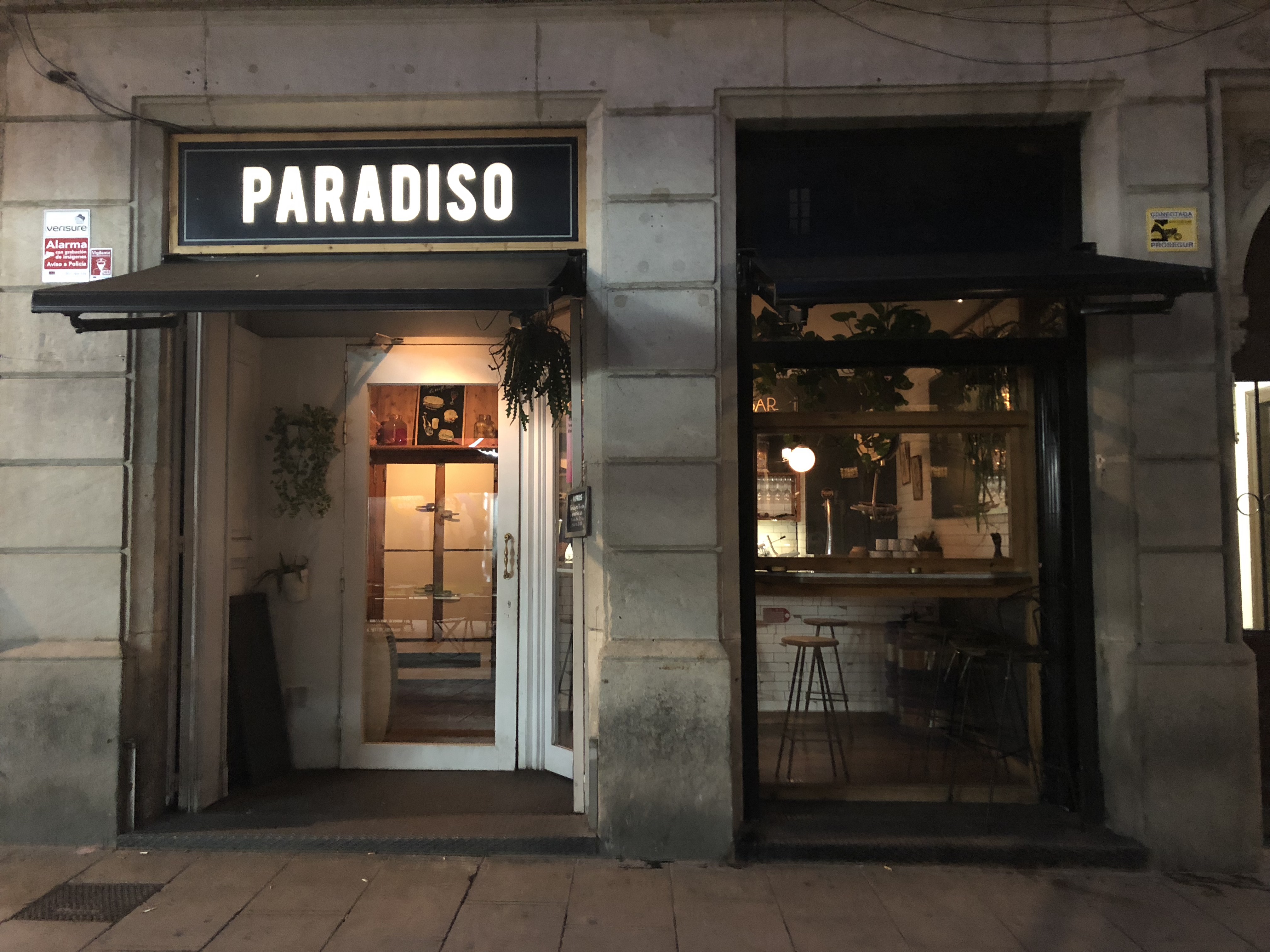 We also loved the Mediterranean Treasure – not one for you if you don't like seafood!  Served in an sea shell which is inside a treasure chest, there is a definite salty hint of the sea to this one but the Ketel One vodka and fino sherry macerated with oyster leaves, agave honey, coriander an egg white will soon make you forget – a welcoming contrast and one that works..  complete with Mediterranean herbs courtesy of the smoking process (quite dramatic if you're sat at the bar – of course you should definitely sit at the bar.)
So the cocktails we'd definitely recommend, but another reason to visit, is the secret 'bar within the bar'…  We're sworn to secrecy but that should definitely be your main aim!