It seems Mr Fogg is getting used to London life following his 80 Days Around the World!  Following the passing of his beloved Aunt Gertrude, he now has another residence to add to the hugely popular Mr Fogg's, as Mr Fogg's Tavern on St. Martins Lane, Covent Garden swings open its doors to the public on October 19th.
The Luxuria Lifestyle team were personally invited down by landlady Fanny McGee (what a character) to see Inception Group's transformation from what was the Angel and Crown, to a two-floor watering hole, with a Victorian Tavern downstairs and a refined gin parlour style saloon upstairs.
All and sundry are welcome in the tavern where you can admire the many old pictures on the walls, listen to the fiddler and sample ice cold tankards of 'A Fanny in Mead' (yes really), with Tanqueray No. Ten Gin churned over crushed ice, or the Landlord's Negroni… Upstairs, however, is slightly more exclusive (as Phileas doesn't let just anyone into his private abode).  If you make it up the stairs, you'll find a fully stocked gin bar, along with all manner of strange concoctions and potions served in an array of eccentric vials and vessels.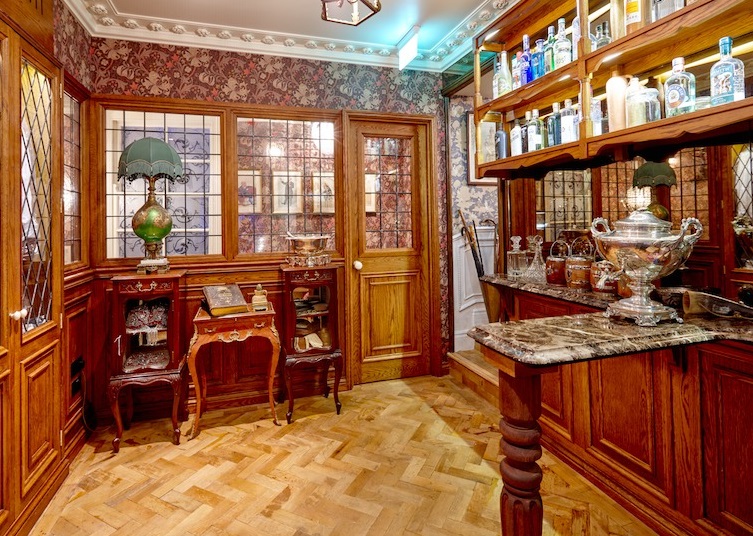 To accompany these most fabulous elixirs, there's also an absolutely fabulous 'Bill of Fare' including hearty favourites like Roast Pheasant, Dripping Roast Potatoes, Pies, Fish and traditional desserts.
For an air of exclusivity in the heart of Theatre-land, some superbly mixed cocktails and all the raucous entertainment you'd find in a 1800's saloon, Mr Fogg's Tavern is the place to go.