Street XO will tickle and tantalize your tastebuds while taking you around the world in one mind-blowing two hour dining experience.
Descend the steps at Street XO's Old Burlington Street and you'll find yourself in a dark basement illuminated by flashes of neon and attention grabbing statements on the walls.  Grab a high stool at the quirky bar and you'll see that the inventive cocktails are made with everything from sizzling slices of bacon to theatrical dry ice.  The whole experience is a little mind blowing – especially when you see what the drinks are served in – but we'll leave that as a surprise.  'Liquid Cuisine' indeed it is…  We loved the USA Smoker, which is low smoked, with aged rum, chipotles chili, chocolate and spices.  Guaranteed to blow away the cob webs and get you ready for some serious experimental cuisine.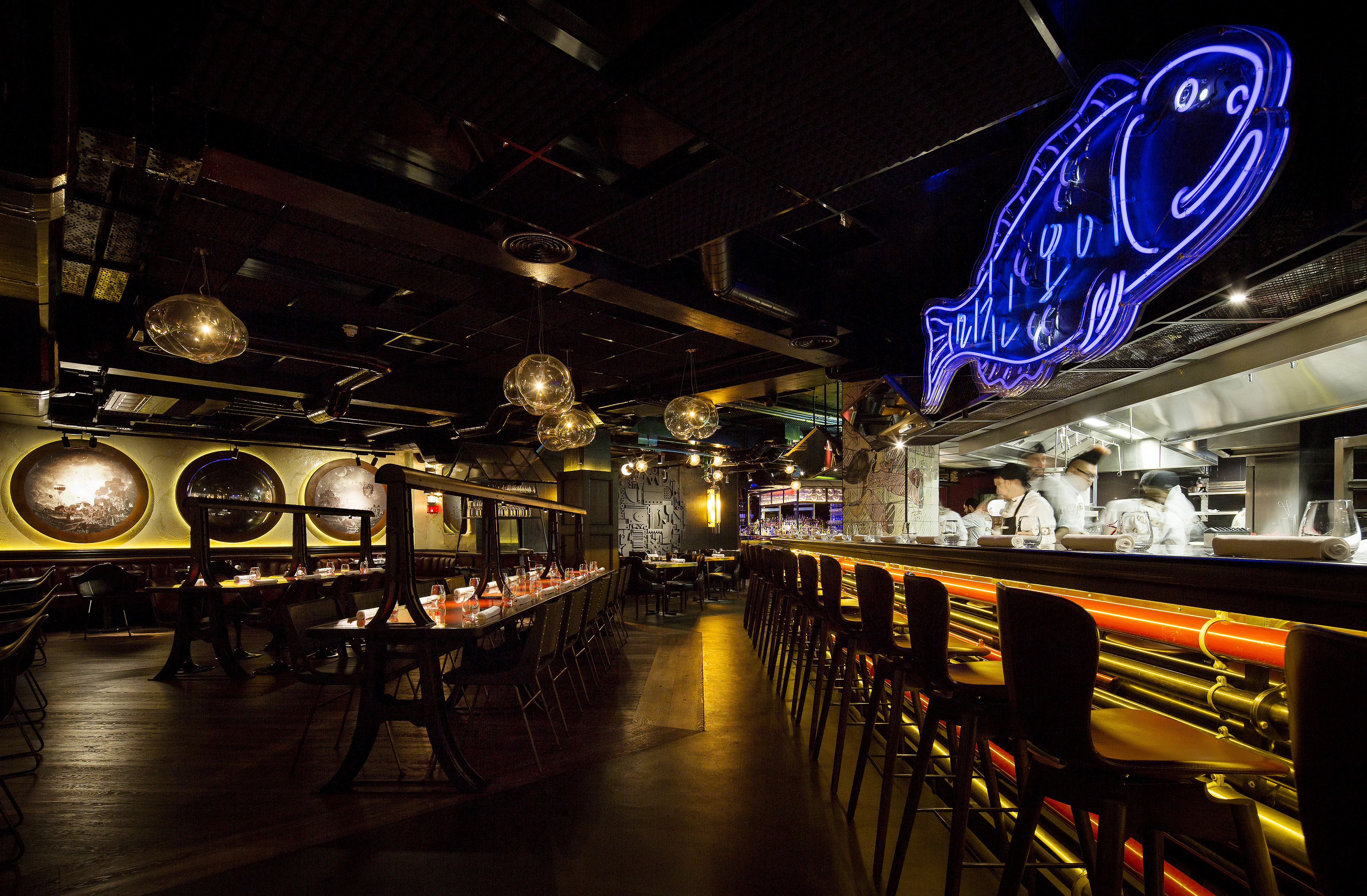 If you're not aware, Street XO is one of Spanish chef Dabiz Muñoz's three restaurants – you might recognise him as the chef with the spiky hair and the octopus casually draped over one shoulder in his promotional photos!)  Having held three Michelin stars for the seventh year in a row now, Diver XO, Munoz's first restaurant in Madrid is a slightly more formal affair with a long waiting list (we've heard it's definitely worth the wait though of course!)  Street XO is the more casual version, and you can experience its sharer plate concept both in Madrid and now in Mayfair.
Muñoz's style of cooking is offbeat and eccentric – innovative twists on classic dishes, deconstructed and decorated with flamboyant dots and smears of vibrant colour.  The impeccable chefs create all the theatre behind the counter (sit here if you get the chance to watch them at work, which really is something!)  They also bring the plates out to you themselves and give you a run down of what you're about to get your chops around.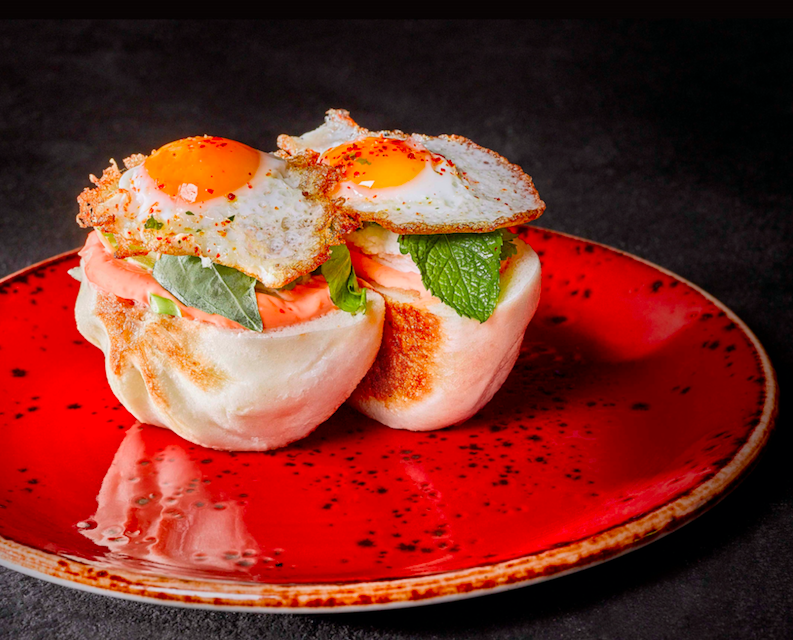 Each dish (all designed to share) will have you salivating before you dig in.  The Degustation Menu is a good deal at £75pp and will ensure you get a taste of the full range of eccentricity on offer.  Some of the highlights you can look forward to are the Usuzukuri-carpaccio of Hamachi "fish and chips" with Ají Amarillo and Yuzu – the fish is delicate and delicious, coated in bubbles of popcorn batter with a smattering of yuzu and one perfectly fried cube of potato.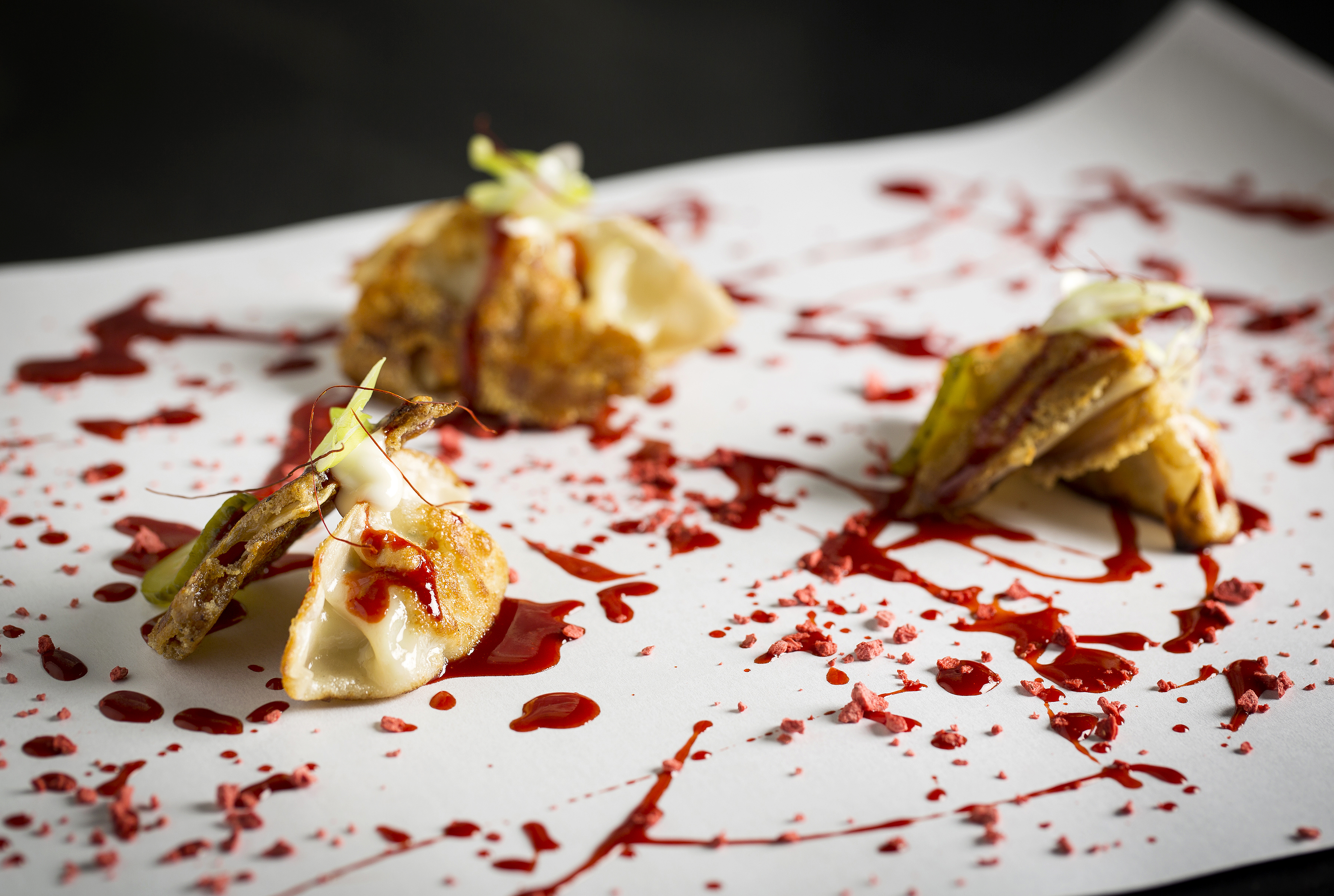 The Pekinese dumplings are another taste sensation – a combo of crunchy pigs ear with a drizzle of strawberry hoisin, ali-oli and pickles.  The flavour when you pack them all in together in one mouthful is reminiscent of a very tasty duck pancake.  And our absolute favourite?  The Steamed XO Club Sandwich.  Flip the mini fried equail gg and quaff it down in one – the different textures and ingredients in this one mean you'll never get the taste twice with ricotta, chilli mayo and suckling pig all packed in.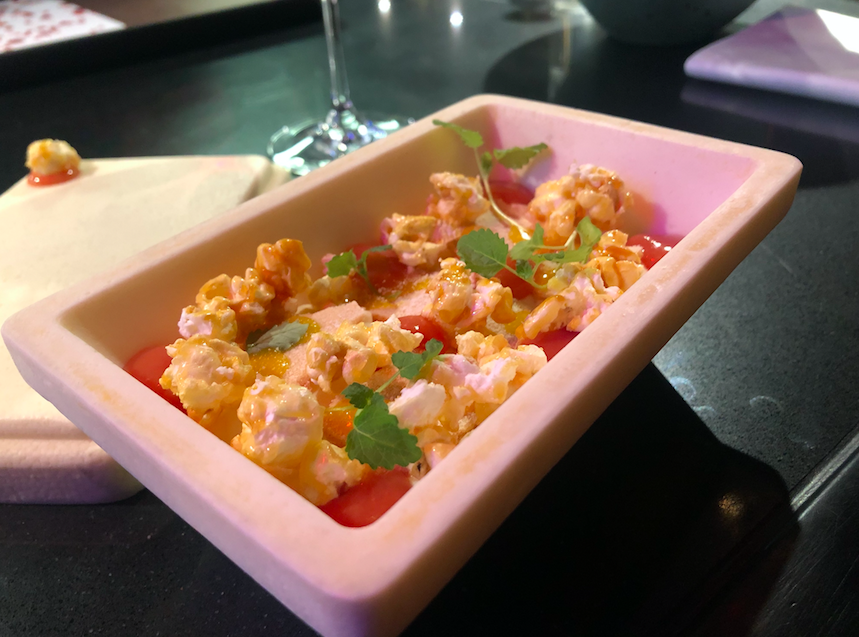 Dessert is just as good – we devoured the Guava Cheesecake which came served in a little refrigerated lunch box –  toffee popcorn, toffee sauce and a very very messy Eton Mess was literally the icing on the cake and the end to an incredible meal.  Street XO's vibe is very much a clubby, atmospheric one.  The crowd is cool and the bustling open kitchen adds to the hype and overall feel of the place.  Unlike any other restaurant you'll have eaten at before, book in for the festive season and see what all the fuss is about…
Click here for the Street XO website and here for our list of new London restaurants to try.