As you walk into stylish Japanese dining restaurant Yen on The Strand, an immediate sense of calm washes over you.  Yen is very 'zen'.
With a mezzanine style cocktail bar upstairs which overlooks the main restaurant, a stylish wooden lattice-slat staircase takes you down to the main event.  Yen's ever so modern, industrial, minimalist design makes you immediately feel like you're about to experience something very cool, and the next few hours definitely lived up to that inkling.  Yen is also part of the Onward Holdings Company which happens to be one of the biggest fashion house in Japan, so in terms of design, you can definitely see the influences.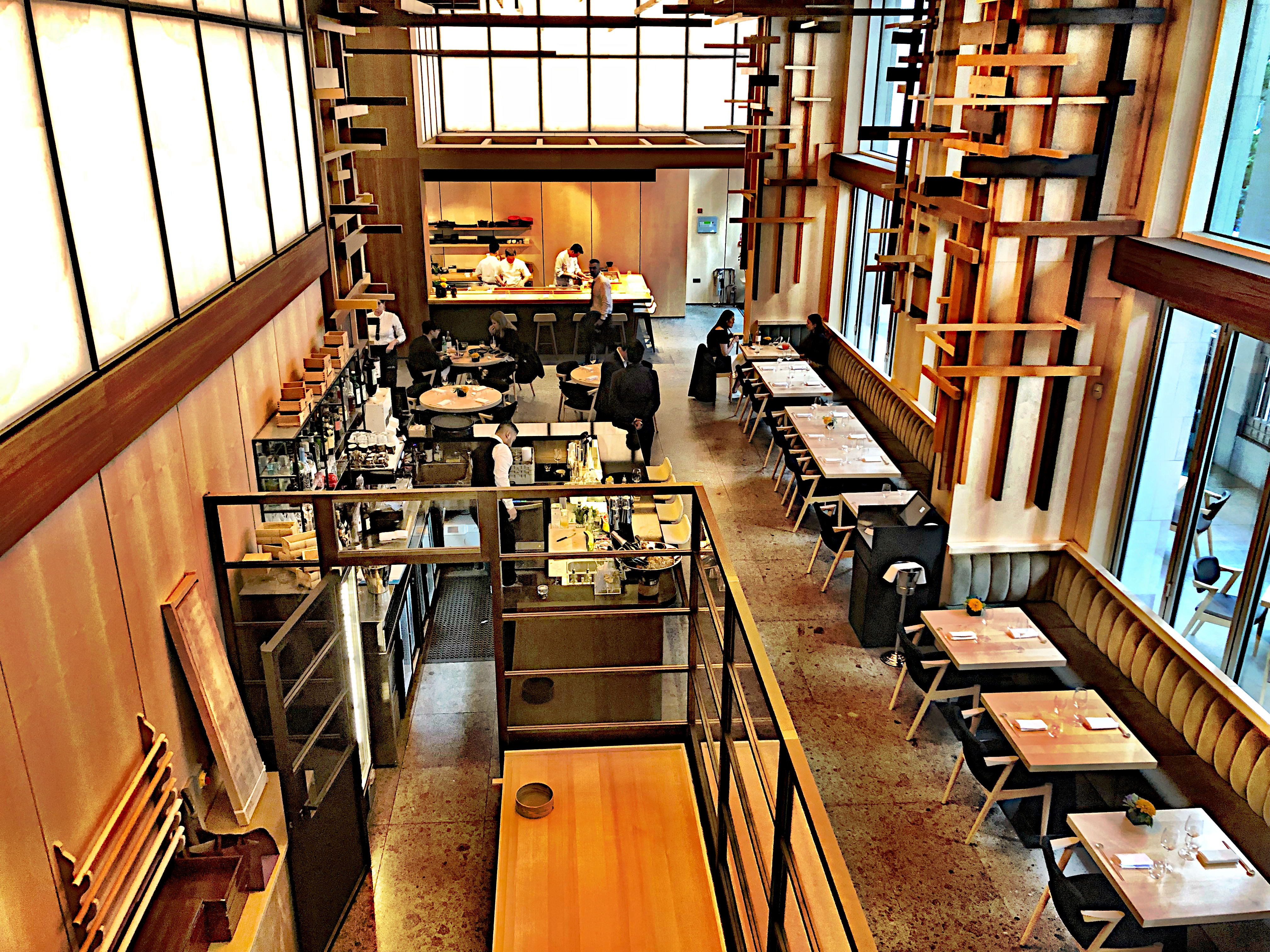 Famed for its fresh handmade SOBA (bucketwheat) noodles,  Yen boasts a special SOBA room – a sort of glass house which forms a small part of the restaurant.  The dough is kneaded and precisely cut by hand daily and although I didn't try them on the night we visited, I have it on good authority that they're pretty special – while the amount that we saw coming out of the kitchen further confirmed this!
We started with some theatrical cocktails which were bursting with fresh fruit flavours and mixed perfectly – our two favourites were the Kyoto Garden and the Dragon Ball.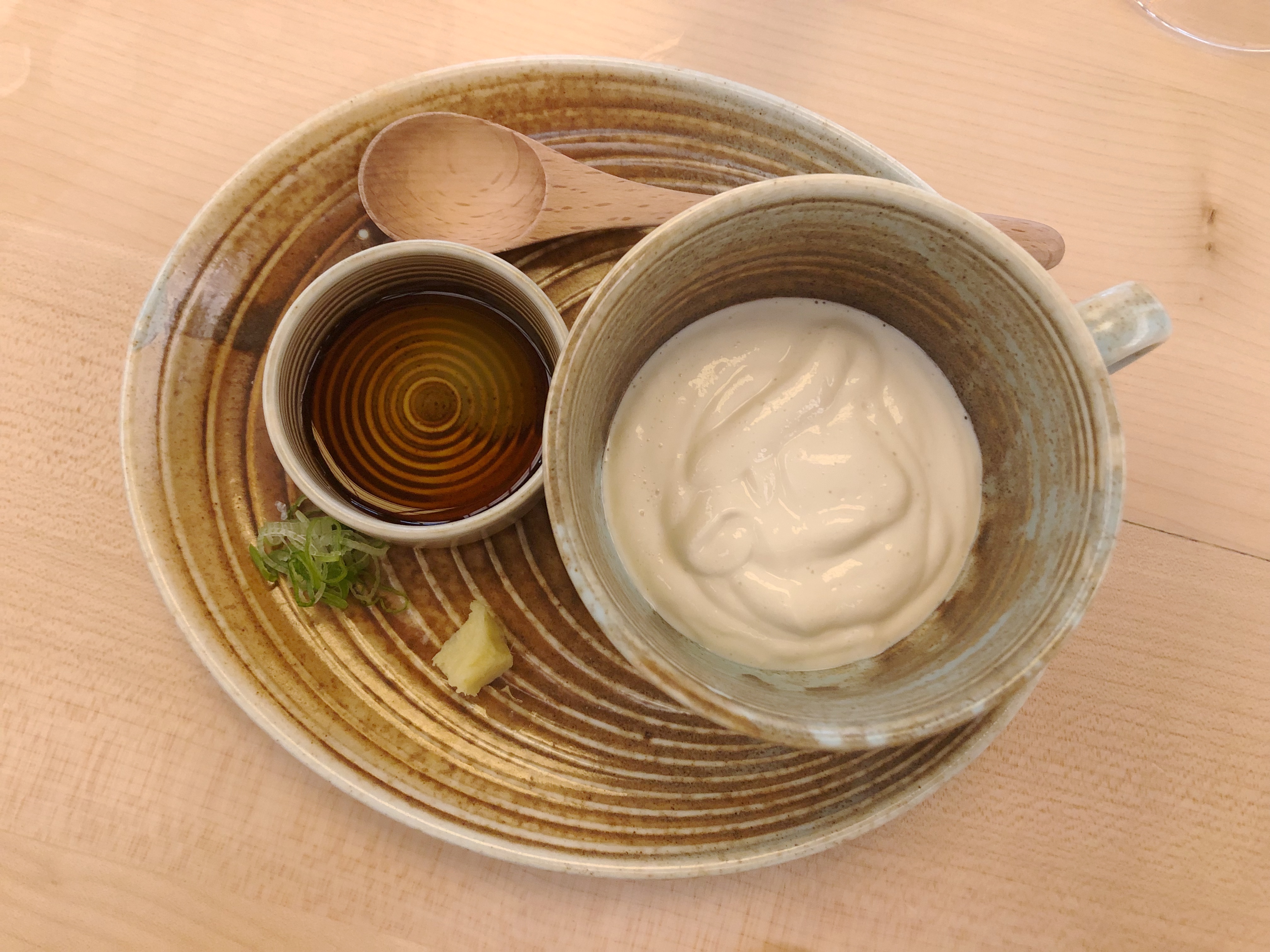 To get our tastebuds going, we tried the miso soup with tofu to start (£6) – the tofu, was a creamy, yoghurt like consistency which melted into the soup producing 'mmm' sounds all around our table.  I'd never eaten it in this form, but would really recommend trying it this way, rather than having the cubes of it already in the broth – there's definitely a marked difference in the taste.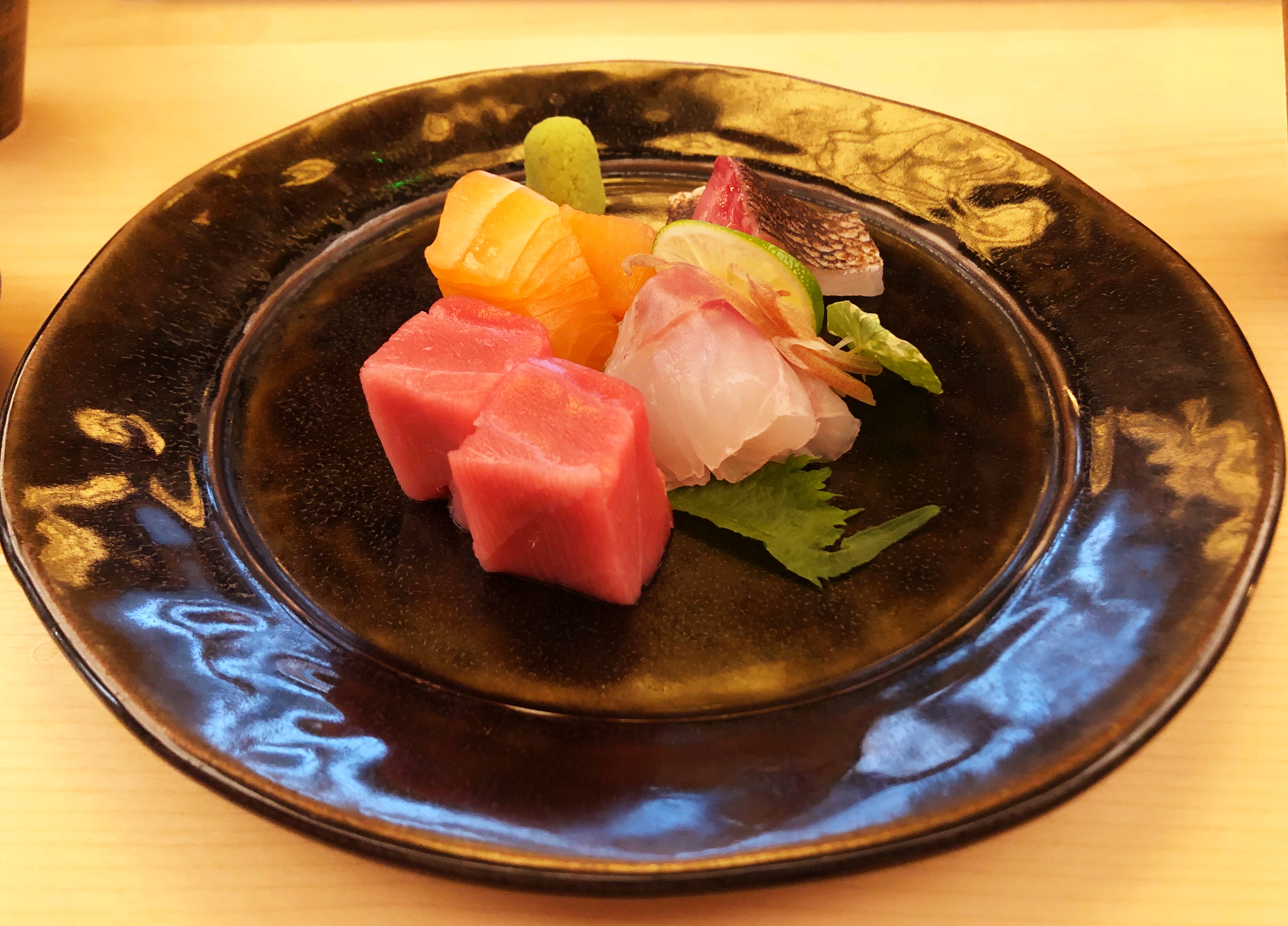 Next came a refreshing seasonal salad with pink papaya to rejuvenate our palate before we got started on the sashimi selection (£17.80) with some absolutely stunningly fresh cuts of fish.  The blue fin tuna was amazing – mild with a great fleshy texture and a buttery moreish flavour.  We pretty much inhaled our omikase-leave-it-up-to-the-chef) style Nigiri.  This artistic rainbow plate of these 12 insta worthy individual pieces included some really excellent fish of the highest quality – horse mackerel, yellowtail and salmon.  Again, unbelievably fresh and a complete taste sensation with soy, wasabi and pickled ginger.
We washed our sushi and sashimi down with a perfectly paired Kinka sake by Tedorigawa.  This particular sake was a nama daiginjo meaning it's unpasteurised and made up of rice, water, koji mold, yeast and a portion of distilled alcohol.  The rice is milled 50%, with 50% of each grain remaining.  At £36 for a carafe, this was a great choice, sweet, yet acidic, with hints of blueberry and pear.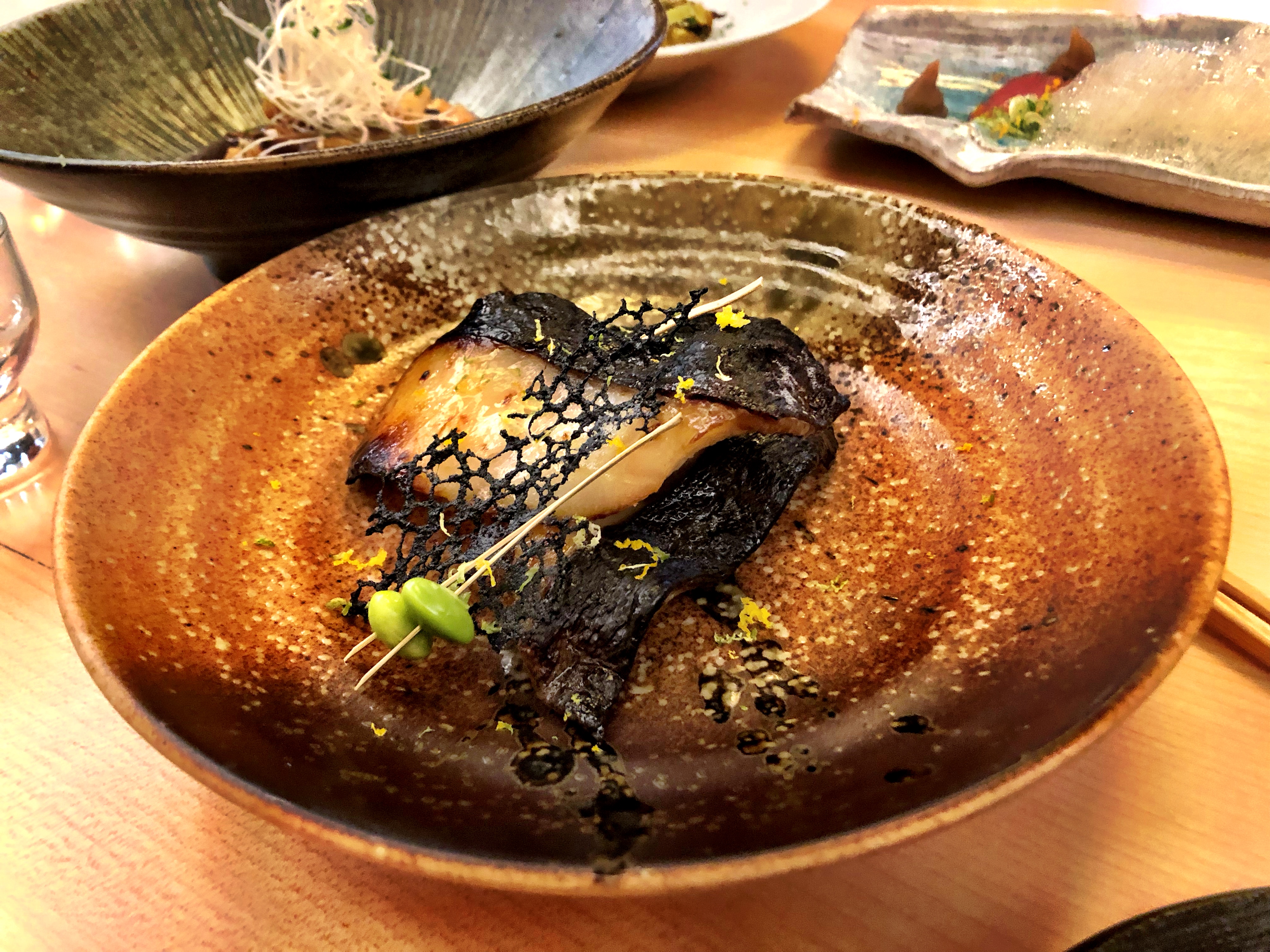 We tried a few different main dishes, but the stand out by far was the chargrilled black cod marinated in saikyo miso.  The delicate fish and melt-in-the-mouth texture of the fish was complimented beautifully by the sweet, salty taste of the miso.  Asparagus spears were a great side with rich smokey flavours.
We finished dinner with yuzu cakes and a mountain of matcha bigne, accompanied by a lovely 2016 Tokaji.
The word Yen translates as 'desire' or 'craving' in Japanese and the food here definitely awakens an addiction and an urge to return, but as it's also Japan's official currency, cold hard English cash is something you shouldn't be afraid to spend while eating here – after all, this is 'fine dining'.  If you want the lavish all out experience, you'll want to order plenty of different dishes to really get the true effect.  That said, Yen is absolutely worth every single penny.
Click here for the website and here to read about our Peruvian experience at LIMA.