If you're heading off on hols, making a handy list of those summer essentials is crucial.  What you pack is almost as important as where you're going, but Luxe Bible's saved you the trouble by putting together a handy guide of the must-haves that every travelling fashionista should pack for the ultimate in stylish accessories!
TUMI's Alpha 3 Luggage Collection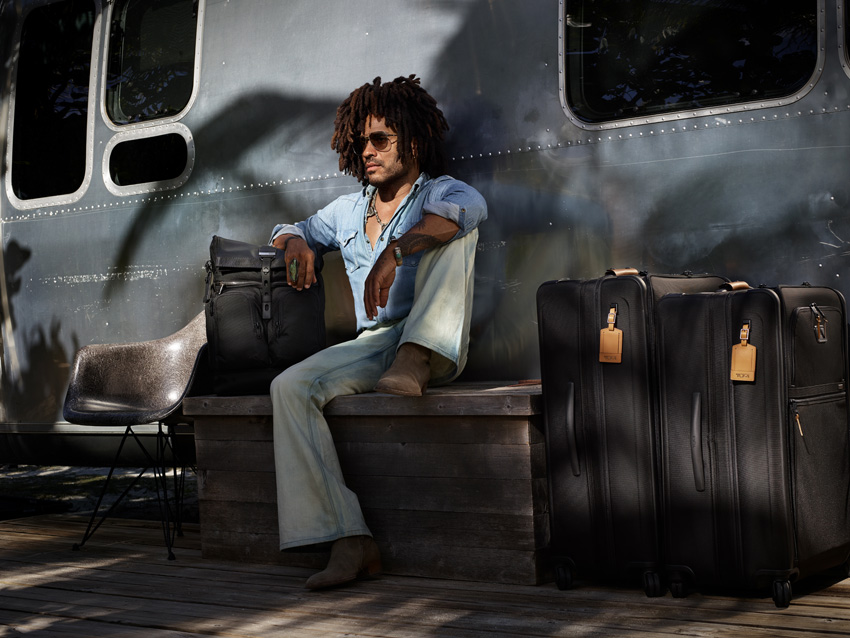 Summer Essentials start with luggage and these guys know 'intelligent travel' like no-one else.  Wherever you're off to this August, make sure you travel in ultimate style with TUMI's amazing Alpha 3 range.
The innovative new range carries forward its signature 'Ballistic Nylon' – a revolutionary ultra-tough material (used originally by the military), along with TUMI's patented functionality features like U-zip pockets, dual-wheel systems and expansion systems all to make travelling easier.
35 years since the original concepts were designed, the Alpha 3 collection combines engineering, functionalty and performance with cutting edge design.
 Taking the hassle out of life on the move, carry on luggage in the Alpha 3 range now come with integrated USB power ports, dual access entry, increased functionality and  a leather rain flap on bags for the ultimate protection for your belongings during bad weather.   Check out Tumi.com to view the whole collection.
Body Shaping Underwear from Naomi and Nicole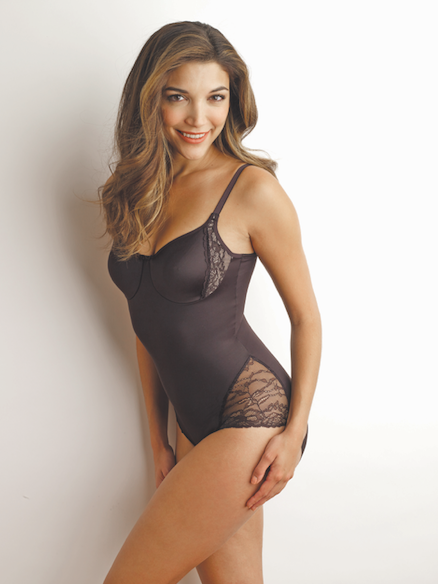 To look your very best in your skimpiest of holiday summer dresses, the Naomi and Nicole collection of beautiful (and oh so comfortable) body shaping items should be in your suitcase every time you travel.
We loved the Lace Bodybriefer which comes in two wearable colours – nude and black.  Priced at £73.50, and available from Kaleidoscope, it doesn't have that crushing feeling that other tight body shapers have.  Light enough for you to wear daily, we loved the pretty lace detail for a more lingerie style look, while the bra shaping will ensure you won't need to wear any extra support.  Unbelievably flattering with adjustable straps for ultimate comfort and 'Wonderful Edge' which ensures the garment doesn't ride up, you'll not only feel, but look a million dollars.
We also loved the high waist briefs (£34.95) from figleaves.com for total tummy control and the high waist thigh slimmer which literally take inches off and feel sooooo comfortable you'll forget you're wearing them (£39.95)
Sparkly Havaianas You Riviera Crystal in Rose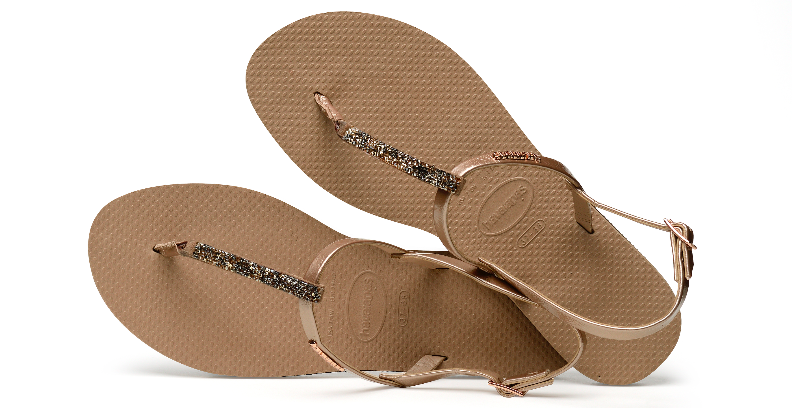 We all know Havaianas are the coolest flip flops on the planet but when you want to add some sparkle to your comfy footwear, this pair of You Riviera designer Havaianas come with Swarovski crystals encrusted into the central strap.  For the ultimate in style, glamour and comfort, you can snazz up any beach outfit in seconds with these easy to pack summer essentials.  Eagle eyes will notice the iconic logo on the side of the heel strap, while the buckle ensures comfort for your feet, no matter what the size or shape.  Durable, light-weight, heat and water resistant means they need to be high on your footwear priority list wherever you're heading for beaut beachwear vibes.
Aerin Swim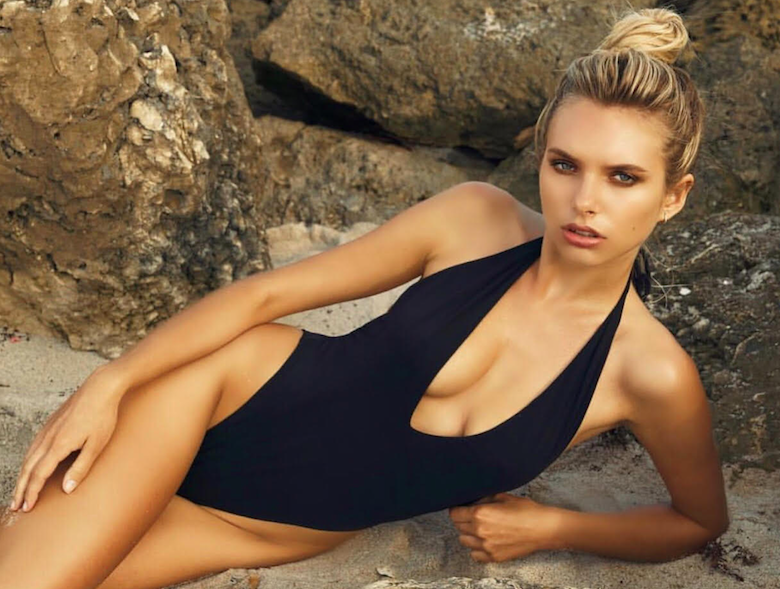 For instagrammable swimwear, we've got just the thing! Aerin Swim's cool and sexy collection should definitely be on your list this summer.  Designed by London-based best friends Francesca and Sophie, their sole mission has been to create empowering swimwear that makes women feel confident inside and out.  You'll especially love the range if you're small up top – try the Bali, St. Tropez or Arizona.
The fabric is super luxurious and feels absolutely gorgeous – a mix of nylon and spandex which is soft  and silky to the touch, in beautiful vibrant shades with pretty, hard wearing clasps.
The stylish creations will bring out your best side, so get on a bikini or one-piece of your choice and embrace your best self! Get ready for the insta-likes to roll on in.  The best bit? Aerin Swim's collection is super affordable meaning you can go all out with a new piece for every day of your holiday!  Their sale is now on!
Decorté AQ Lasting UV Primer & Decorté AQ Radiant Glow Lifting Liquid Foundation 301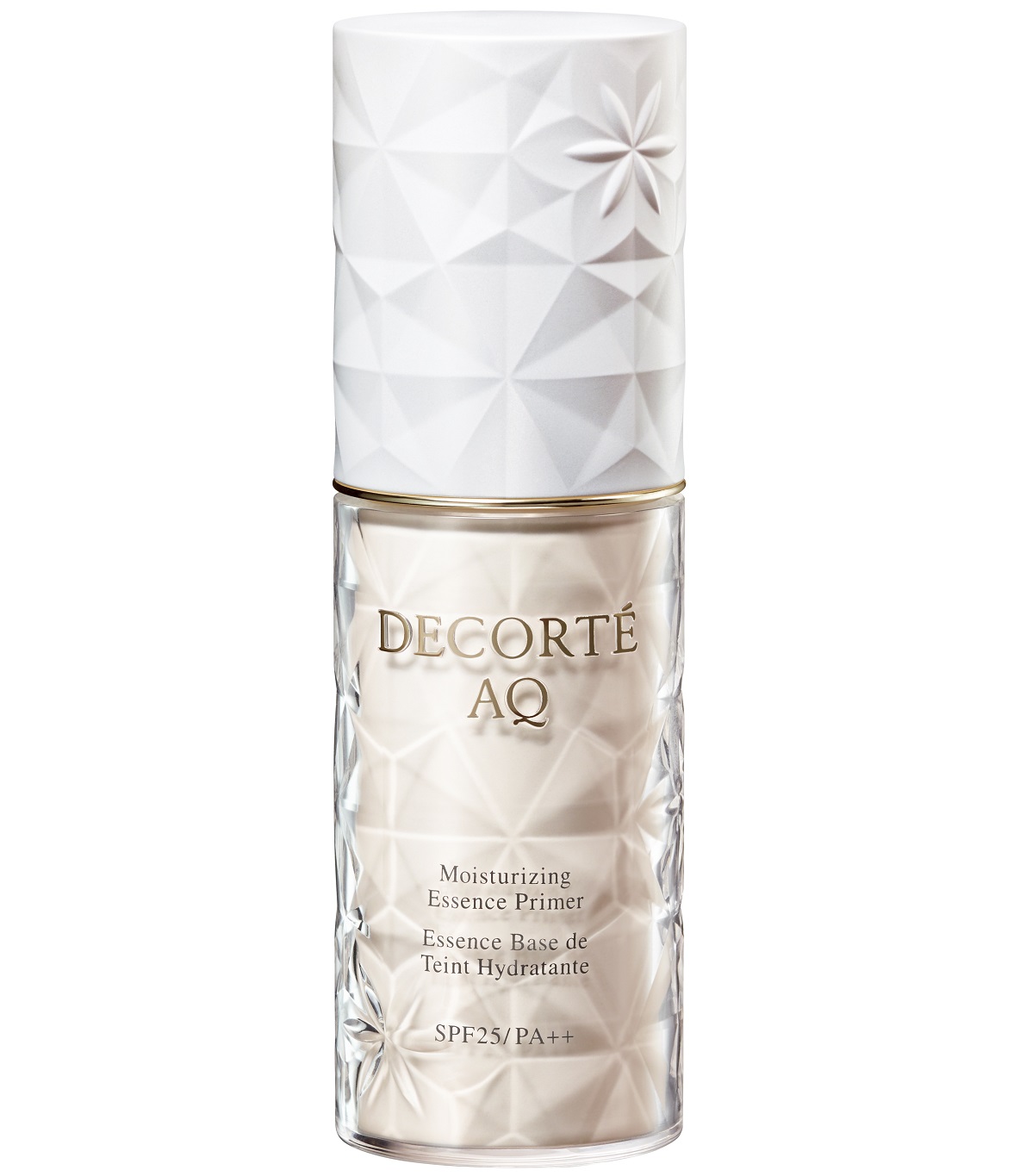 Decorté have hit the UK market with a bang.  Their revolutionary products are based on Japanese natural elements and ancient methods of eastern medicine and their products continue to impress (who are we to argue with Kate Moss?!)  Their AQ range with primer and range of foundations narrows the gap between make-up and skincare which is just perfect for thirsty holiday skin when you've been basking in 30 degree heat all week.
With a texture which melts into skin, the Decorté AQ range is lightweight, and can be worn all day too thanks to its SPF 20.  It leaves skin with a gorgeous glow, enhancing and lifting at the same time.  We loved the AQ Primer with a velvety feel which glides on and provides the most amazing base for the AQ Radiant Glow Lifting Liquid Foundation.  The foundation has amazing coverage whilst remaining light and correcting skin imperfections.  With a luminous and ultra hydrating effect, this will feel great and continue to nourish while you're wearing it, because nothing says summer essentials like hard wearing, lighter than air foundation.  From £86, now stocked at Selfridges.
T3 Lavender Featherweight Compact Dryer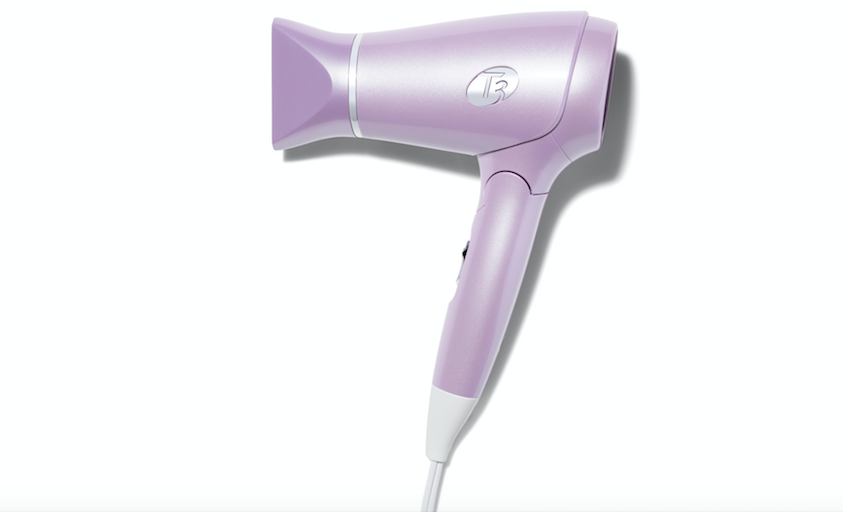 It's hard to find a travel hair dryer that give salon results, but that's exactly what you'll get with the T3 Lavender Featherweight Compact Dryer.  Definitely one of our summer essentials, this powerful 1200 watt hair dryer has soft aire air flow and Tourmaline technology, which will beat the frizz abroad, whilst locking in shine and smoothing cuticles.  There's also a cold shot button for setting, two heat and speed settings and has a special ergonomic design for ease of use while holding.  Negative ions prevent static too, so there'll be no hair standing on end moments!  We LOVE the T3 range.  From £75.00
Beautycoll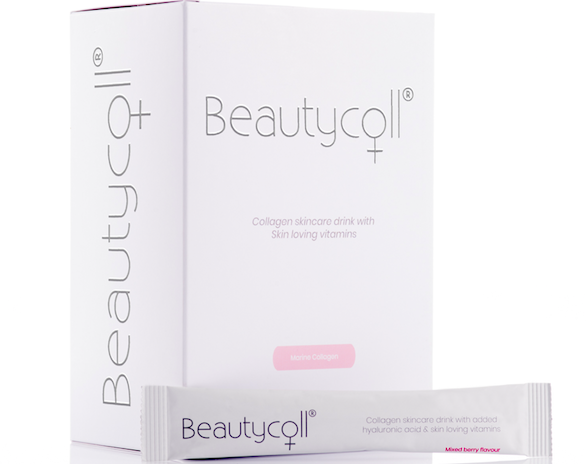 We all know the key to youthful looking skin.  Don't drink, exercise, eat plenty of green leafy veg… We also know that collagen, vitamins and hyalurounic acid are the miracle cures when it comes to elasticity in the skin and wrinkle reduction and that's why Beauty Coll skincare sachets should be in your vanity case every time you travel – especially when your skin will be taking a beating in the blistering heat.
Peptan Marine Collagen – key to the composition of Beauty Coll, reduces fine lines while hydrating skin and preventing deeper wrinkles from forming.  You'll notice improved skin elasticity and thicker nails and hair within weeks of taking the powder.
it's a  cocktail (without the alcohol) of powerful vitamins, in a fruity, easy to drink formula which should be taken daily.  Containing Vitamin C to stimulate collagen production, Vitamin D to aid cell function and Vitamin E to give additional cell protection.