Harley Street is where cosmetic dreams come true, but with an abundance of clinics from one end of the street to the other, the choice can be overwhelming.  One clinic however, will be staying firmly at the top of my list – Trikwan Aesthetics at Number 64.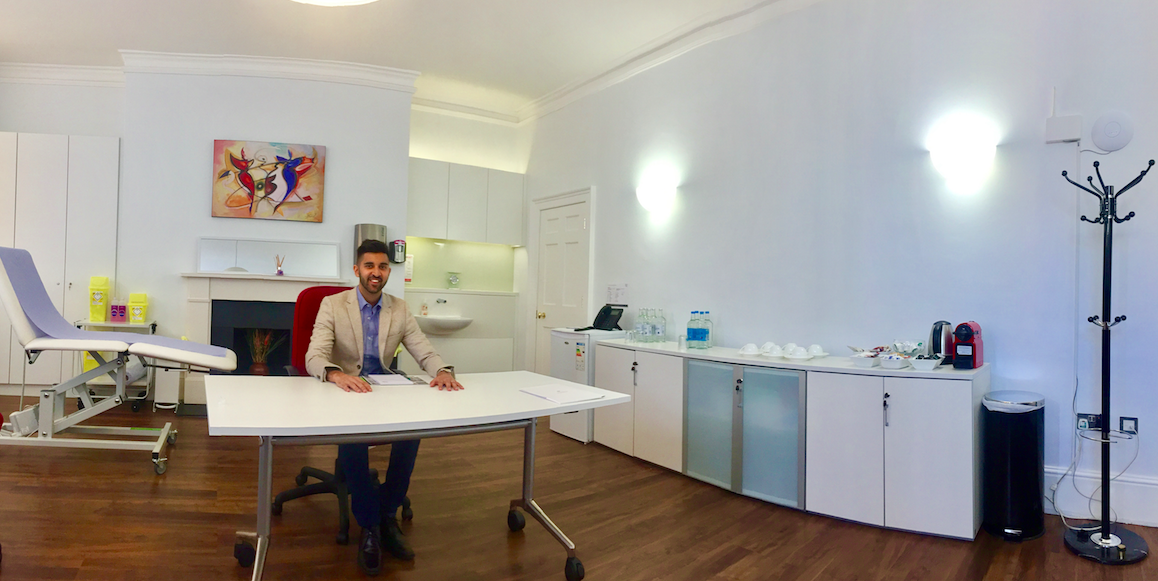 From chin sculpting to cheek fillers, stunning married couple Dr Sanjay Trikha and Dr Zoya Diwan have somewhat of a high profile following and it's not hard to see why.  From one review in the Daily Mail, their success and popularity has sky rocketed and launched them into the celeb stratosphere.
They've worked with the Victoria's Secret models and also featured in Vogue for their Cupid's bow treatment – the result of which was the ultimate opposite of the 'trout pout' look seen all over Instagram these days.
Trikwan's ethos is simple – no botox or fillers should be obvious in any way, shape or form.  If you look like you've had them, then quite simply, you've had too much!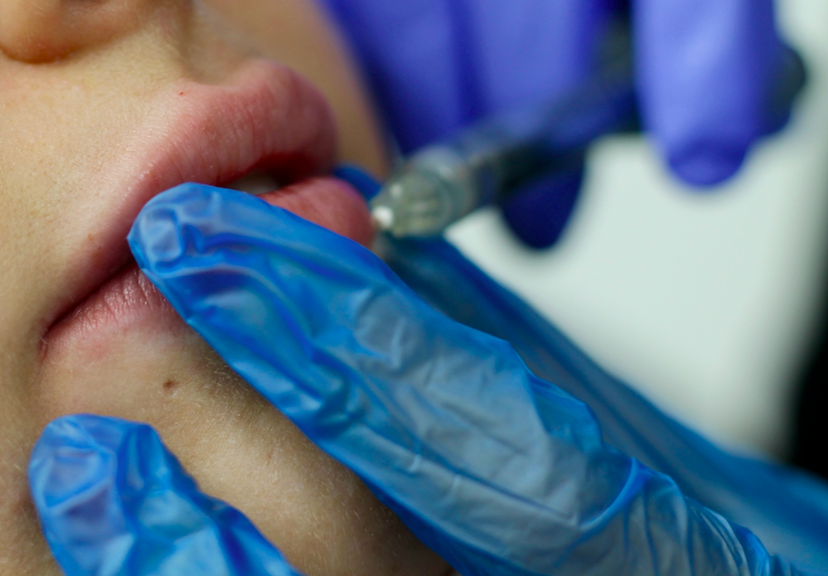 So with a firm emphasis on natural looking enhancements, Trikwan Aesthetics use the highest quality botox and fillers and they constantly move with the times.  At the top of their game, Zoya and Sanjay have years of training and a long list of qualifications.  They've also tutored 100's of medical practitioners in the art of aesthetics.
'Transformative tweakments' at Trikwan are minor enhancers for the face, whilst making sure that the natural dynamics of the face along with facial structure and expression are left unchanged.  As I sit in front of them for my relaxed consultation, I'm given a small mirror and asked to point out what I'd like to change.  Zoya and Sanjay are massively personable and you can feel comfortable telling them literally everything (I bet they've heard plenty of secrets pass through this clinic!).  I find myself rambling on a little and probably telling them too much about my annoying 'biting the inside of my mouth' habit which has left one side of my cheek with a deep indentation.  I hate it and have been conscious of it for some time now and Zoya explains that this isn't a common complaint, but by placing filler higher up in the cheek area, this will in turn lift the area and hopefully solve the problem.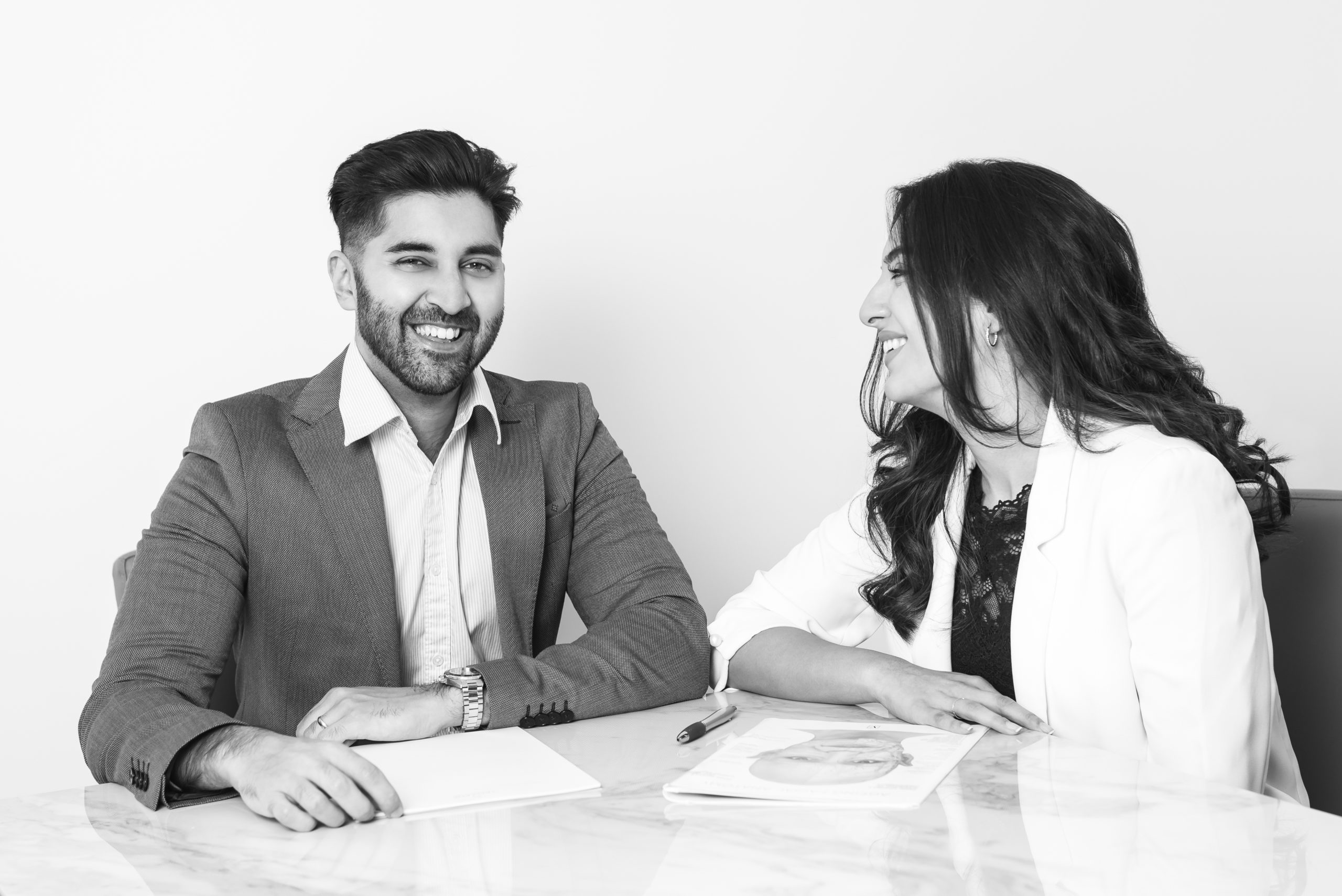 What else don't I like?  I'm ever more conscious of the lines around my eyes.  I'm told this can be sorted right away with a bit of botox which will freeze the area and get rid of those unsightly creases when I wrinkle up my eyes!
Not feeling the slightest bit nervous, I lie down on the bed and the treatment begins.  Without sounding completely weird, it doesn't hurt in the slightest, rather an enjoyable tickle – definitely not what I was expecting at all.
With before and after photos, the results are immediate on the nasty line by my face.  It's definitely less prominent and I'm happy.  The botox around my eyes I'm told, will take a little longer – and I see the results within 10 days – with which I'm extremely happy.
For nervous first timers, Trikwan will absolutely put you completely at ease, explaining the treatments in detail, breaking down the cost and just providing a really calm, professional service in comfortable surroundings.
What's more, you can be confident they will NEVER give you too much filler – even if you demand it!
Ok, I'm not quite a Victoria's Secret model yet, but I'm definitely one step closer…
My botox cost £180 and my dermal fillers were £380.  For a full price list and to book an appointment, click here for the Trikwan website and here for our review of the best eye lash extensions in London.