To celebrate the return of the Hard Rock stage to the Isle of Wight Festival 2019, Luxe Bible have teamed up with the legendary Hard Rock Cafe London, to offer Luxe Bible readers the chance to win a pair of weekend camping tickets!
Showcasing an epic mix of the best breakthrough acts and emerging talent for the sixth year running, the carefully curated line up will this year feature performances from acts including Andrew Roachford (famed for his hit 90's tunes Cuddly Toy and Family Man)  Germein, GIO, Joe Slater, Vambo, We Are One, Romances and many more.
The iconic Brit music festival in Newport will be taking place in just two weeks time from 13th – 16th June at Seaclose Park.  Still the UK's longest running fest, the electronic, house and indie event has headlined some incredible superstars over the years including David Bowie and The Rolling Stones.  As well as the awesome acts taking to the Hard Rock Stage for 2019, headline acts this year include Noel Gallagher's High Flying Birds, George Ezra, Biffy Clyro, Fatboy Slim and Bastille among others.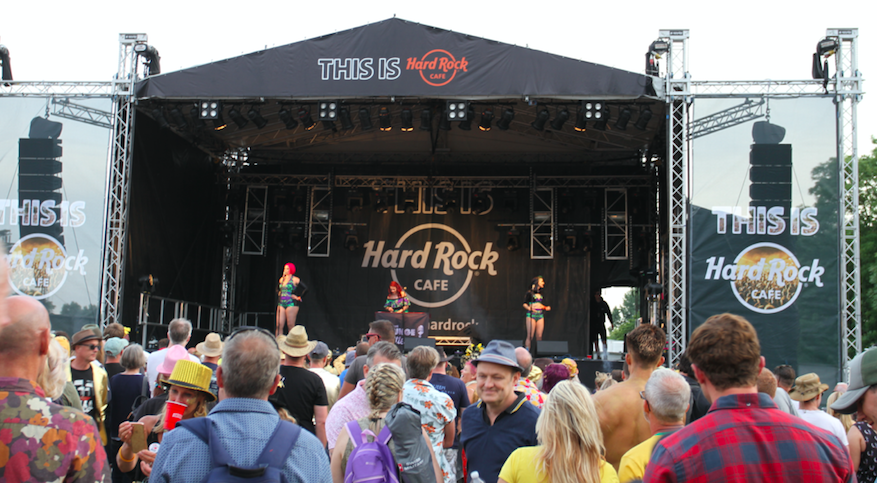 To win, just Follow and Retweet our pinned tweet on Twitter or comment on our Instagram photo with your  handle and the person you'll be taking if you win!
A full range of ticket, travel and camping  and accommodation options are available for The Isle of Wight Festival by clicking here.   
Scroll down for T's and C's, winner to be drawn at random from our Twitter and Instagram entries on Thursday 6th June.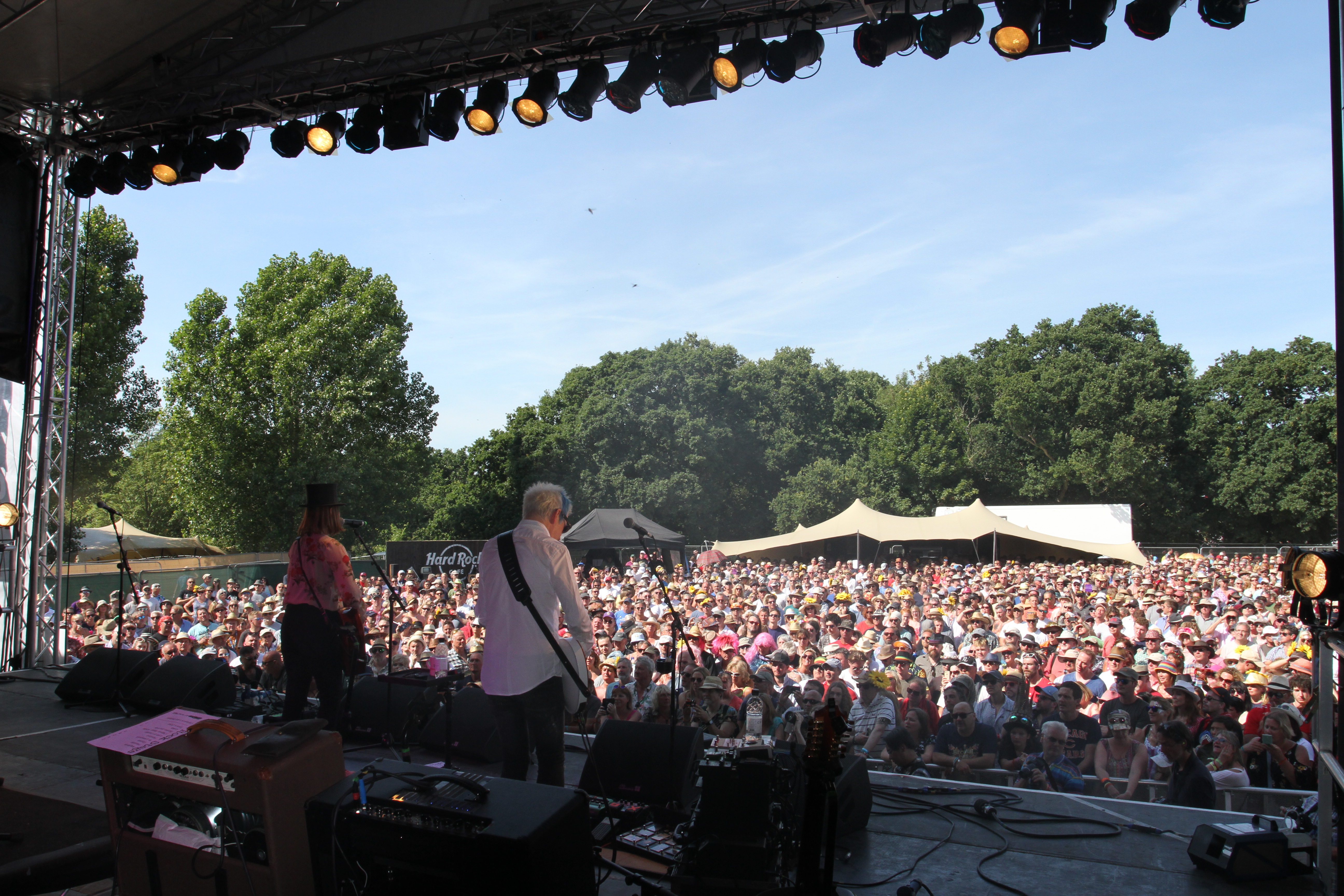 HARD ROCK CAFE® OFFICIAL RULES
NO PURCHASE OR PAYMENT OF ANY KIND IS NECESSARY TO ENTER OR WIN THIS COMPETITION. A PURCHASE WILL NOT IMPROVE CHANCES OF WINNING.
OPEN TO ANY ENTRANTS WHO ARE AT LEAST 18 YEARS OLD AS OF THE DATE OF ENTRY AND RESIDENTS OF THE UNITED KINGDOM
By entering this Hard Rock Cafe® competition ("Promotion"), Entrants accept and agree to be bound by these Official Rules.  Any violation of these rules may result in disqualification.  All decisions of Hard Rock Cafe® regarding this Promotion are final and binding in all respects.
PROMOTION PERIOD. This Promotion ends 12.00 PM UK time on 03/06/2019 ("Promotion Period").
ELIGIBILITY. This Promotion is only open to persons who are at least 18 years old and a resident of the United Kingdom as of the date of entry ("Entrants").  Officers, directors, members, and employees of Hard Rock Cafe® and its parent, affiliate, subsidiary and related companies and immediate family (i.e., parents, children, siblings, spouse), and persons residing in the same household, as such individuals are not eligible to enter or win.  Void outside the countries listed in this Section and in any jurisdictions where prohibited where prohibited by law.
HOW TO ENTER. Only one (1) entry per person. Each valid entry will be referred to herein as an "Entry." Any attempt to obtain multiple Entries through false or fictitious names, and email addresses will result in disqualification.  In the event of a dispute as to any entry, the authorized account holder of the email address used to enter will be deemed to be the Entrant.  The "authorized account holder" is the natural person assigned an email address by an Internet access provider, online service provider or other organization responsible for assigning email addresses for the domain associated with the submitted address.  The potential winner may be required to show proof of being the authorized account holder.
PRIZE DESCRIPTION.There will be one (1) winner. The prize ("Prize") is two (2) weekend camping tickets to the Isle of Wight Festival 2019 ("Event"). The Isle of Wight Festival 2019 takes place from Thursday 13thJune until Monday 17thJune 2019 only. The winner shall be solely responsible for any and all costs and expenses associated with acceptance and use of the Prize not expressly described herein, including, without limitation,include transportation, parking or food and beverage purchase at the Event. Travel to and from the festival, accommodation (outside of the included camping) and camping equipment is not included in Prize. All details for the Prize shall be determined at the sole discretion of Hard Rock Cafe®.  The approximate retail value of the Prize is £300 provided that the winner is not entitled to any difference between the approximate retail value and the actual value of the Prize.   Odds of winning depend on the number of eligible Entrants.  In addition, Hard Rock Cafe® has no responsibility if the Event is canceled or postponed or the winner or his/her guests are unable to attend the Event for any reason.
WINNER SELECTION AND NOTIFICATION. The Prize selection will take place on or about Monday 3rdJune 2019 in a random drawing of all eligible Entries. The potential Prize winner will be announced on Monday 3rdMay 2019 by the email supplied, subject to eligibility verification and compliance with the Official Rules. If a potential winner does not respond to the email within seventy-two (72) hours or if Hard Rock Cafe® does not receive any information requested from such potential winner within seventy-two (72) hours from when the information is requested, then such person may be disqualified and an alternate winner may be selected via a random drawing.
All income and other taxes assessed on the award of the Prize, if any, are the winner's sole responsibility.
NO PRIZE TRANSFER OR SUBSTITUTION.No Prize or any portion thereof is transferable or redeemable for cash. Any portion of the Prize that is not used is forfeited.  No substitutions for the Prize will be available.
CONSENT AND RELEASE.Except where prohibited by law or regulation, by participating in this Promotion, Entrants grant Sponsor Entities a perpetual, worldwide, royalty-free license to use his/her name, character, photograph, Entry, voice, and likeness in any media or formats, in connection with this Promotion and other promotion of Hard Rock Cafe® Entities, and Entrants waive any and all claims and/or rights to receive any royalties or other compensation for Hard Rock Cafe® Entities' use thereof, unless prohibited by law.  The winner may be required to complete, sign, notarize and return an affidavit of eligibility/liability release and a publicity release, which must be returned, properly executed, within seven (7) calendar days of issuance of Prize notification.  If these documents are not returned properly executed, or are returned to Hard Rock Cafe® as undeliverable, or if any given Prize winner does not otherwise comply with the Officials Rules, the Prize will be forfeited and awarded to an alternate winner.
LIMITATION OF LIABILITY & RELEASE:By participating in the Promotion, Entrants agree to indemnify and hold harmless Hard Rock Cafe® and each of their respective parent companies, affiliates, subsidiaries, successors, assigns, agents, representatives, officers, directors, shareholders, and employees (collectively, "Releasees") from and against any and all injuries, losses, damages, claims, and actions of any kind arising from or relating to participation in the Promotion, or acceptance, possession, use, misuse, or nonuse of the Prize that may be awarded, including, without limitation, actual, direct, indirect, consequential, punitive, special, or other damages.For the avoidance of doubt, nothing in these Official Rules shall be deemed to exclude or limit in any way Hard Rock Cafe®liability in respect of: (i) death or personal injury caused to any Entrant as a result of Sponsor's negligence; or (ii) fraud or deceit or where it is not permitted by law.
DISQUALIFICATION:If an Entrant or potential winner is found to be ineligible, or if an Entrant or potential winner does not comply with the Official Rules, then such Entrant or potential winner may be disqualified. If a Prize or Prize notification is returned as undeliverable, then the corresponding potential winner may be subject to disqualification. In the event an Entrant or potential winner is deemed ineligible or disqualified for any reason under the provisions of these Official Rules, then an alternate winner will be selected via a random drawing.
GENERAL PRIZE RESTRICTIONS/CONDITIONS:All elements of the Prize are subject to availability. Hard Rock Cafe® is not responsible for Event cancellations beyond its control. In the event that any element is not available, then all other Prize elements will still be offered and no compensation will be due Prize winner or guest.  Travel to and from the games & accommodation is not included in the Prize. No transfer, substitution, or cash equivalent for the Prize is allowed, except at Hard Rock Cafe® sole and absolute discretion.  Hard Rock Cafe® reserves the right to substitute a Prize, or Prize element, of equal or greater monetary value (whether in cash or otherwise) if a Prize, or Prize element, cannot be awarded as described for any reason. If a Prize is returned as undeliverable or is forfeited or refused, this may result in disqualification and an alternate winner may be selected, if time permits.  Hard Rock Cafe® Entities are not responsible for lost, interrupted or unavailable network server or other connections; miscommunications; failed phone or computer or telephone transmissions; technical failure; jumbled, scrambled or misdirected transmissions; late, lost, incomplete, delayed, or misdirected entries; or other error of any kind whether human, mechanical, or electronic. CAUTION: Any attempt to deliberately damage any web site, or undermine the legitimate operations of the Prize Draw, is a violation of the criminal and civil laws. Should such an attempt be made, the Sponsor reserves the right to seek damages from any such Entrant to the fullest extent permitted by law and to disqualify such Entrant from the Prize draw.
(i) Hard Rock Cafe® reserves the right to cancel, terminate or modify the Promotion if it is not capable of completion as planned, including by reason of infection by computer virus, bugs, tampering, unauthorized intervention, force majeure or technical failures of any sort.  (ii) Hard Rock Cafe® is not responsible for errors in the administration or fulfillment of this Promotion, including without limitation mechanical, human, printing, distribution or production errors, and may modify or cancel this Promotion based upon such error at its sole discretion without liability.  (iii) Hard Rock Cafe® MAKES NO WARRANTIES, REPRESENTATIONS OR GUARANTEES, EXPRESS OR IMPLIED, IN FACT OR IN LAW, AS REGARDS THIS PROMOTION OR THE MERCHANTABILITY, QUALITY OR FITNESS FOR A PARTICULAR PURPOSE REGARDING ANY PRIZE OR ANY COMPONENT OF ANY PRIZE.
APPLICABLE LAWS AND JURISDICTION. Except where prohibited, Entrant agrees that: (1) any and all disputes, claims and causes of action arising out of or connected with this Promotion or any Prize awarded shall be resolved individually, without resort to any form of class action, and exclusively by the Courts of England and Wales; (2) any and all claims, judgments and awards shall be limited to actual out-of-pocket costs incurred, including costs associated with entering this Promotion, but in no event attorneys' fees; and (3) under no circumstances will Entrant be permitted to obtain awards for, and Entrant hereby waives all rights to claim, indirect, punitive, incidental and consequential damages and any other damages, other than for actual out-of-pocket expenses, and any and all rights to have damages multiplied or otherwise increased.  All issues and questions concerning the construction, validity, interpretation and enforceability of these Official Rules, or the rights and obligations of the Entrant and Sponsor in connection with the Promotion, shall be governed by, and construed in accordance with, the laws of the England and Wales, without giving effect to any choice of law or conflict of law rules (whether of England and Wales or any other jurisdiction), which would cause the application of the laws of any jurisdiction other than the laws of England and Wales, unless the law of Entrant's jurisdiction of residence requires application of that jurisdiction's laws.
PRIVACY. Entry in the Promotion constitutes consent to transfer personal information collected from the Entrant to the Hard Rock Cafe® Entities for the purposes of administering the Promotion and for such other purposes to which Entrant may consent as outlined herein or on the Promotion website.  More specifically, Hard Rock Cafe® may collect information that you provide to enter the Promotion and will use personal information you provide to enter the Promotion to actually conduct the Promotion. All information submitted to the Sponsor as part of this Promotion will be treated in accordance with Hard Rock Cafe® privacy policy, available at http://www.hardrock.com.Hard Rock Cafe® will provide the personal information you provide to enter this Promotion to third party fulfillment companies only to process and deliver Prizes to winners. Please note that your personal information in being collected by Hard Rock Cafe®.
This Promotion is sponsored and administered by Hard Rock Cafe (UK) Ltd., Seventh Floor, 90 High Holborn London WC1V 6XX  (the "Sponsor").  Sponsor is a company registered in England and Wales with company number 01924059.
You can request a confirmation of the winner by emailing sarah.handy@hardrock.com
The Promotion and all accompanying materials are © 2019 Hard Rock Cafe (UK) Ltd.