As we move towards the lifting of some lockdown rules and we prep ourselves for the new normal, there's light at the end of the tunnel!  We're getting ready to emerge like a phoenix from the flames and these luxury products are perfect in our bid to get back into the world, with a bright smile and silky, healthy tanned skin!  Here's the post lockdown beauty products that should be on your list!
ASCEND Skincare from mellow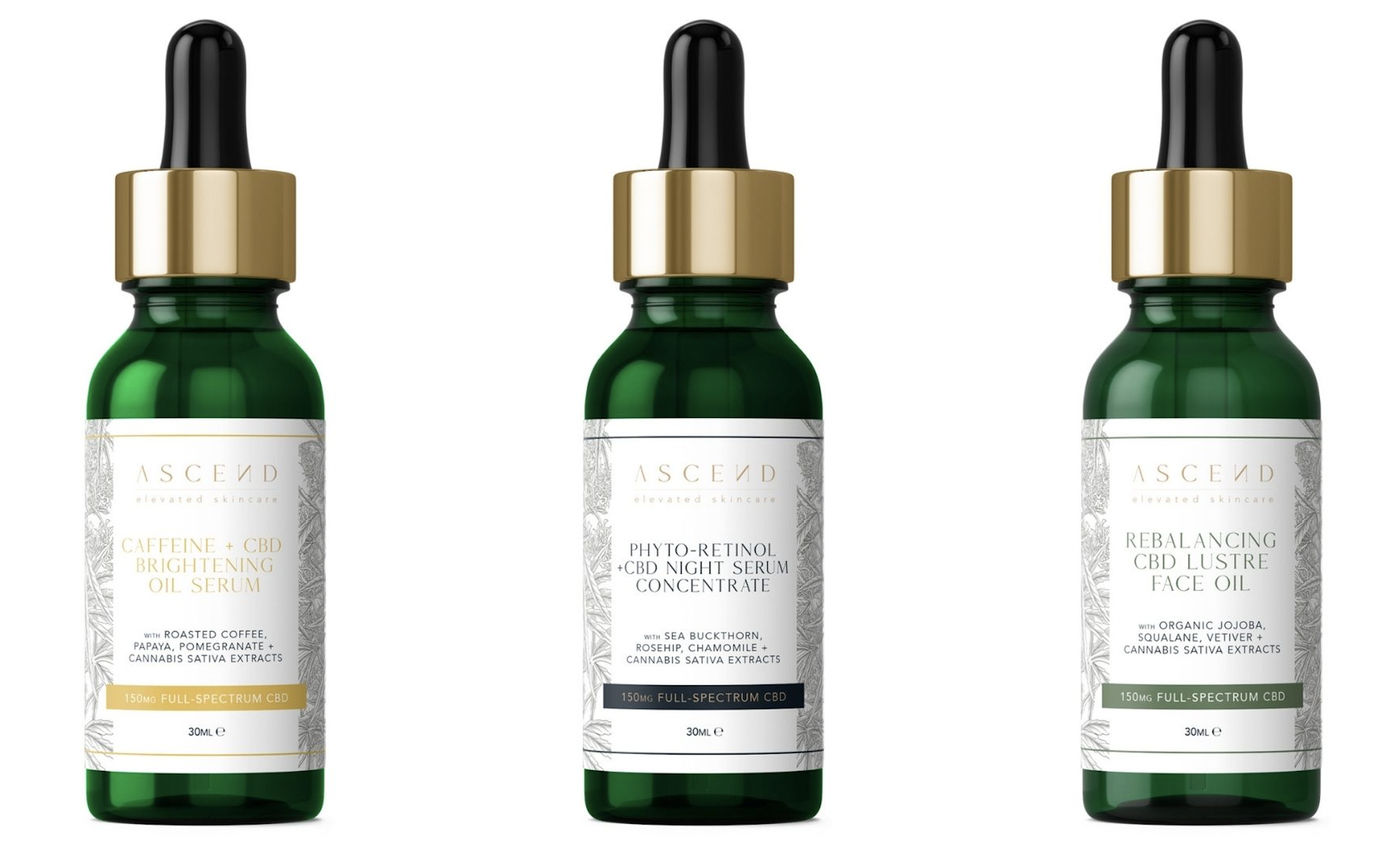 The mellow website is one that should be on your radar – being the UK's first exclusive marketplace to stock an entire range of CBD based quality products delivered straight to your door.  After the last year, we should all be looking for some calm in our lives – and if we can get it in our skincare, then even better!  Beauty products containing CBD are known to help lessen the signs of ageing, boost nutrients and reduce inflammation, so whether you're looking for supplements, oils, bodycare or skincare, they've literally got it covered.  If you've noticed your skin has completely changed over the past year – mainly due to a decrease in Vitamin D and so much more time indoors, it's the perfect time to rehaul your skincare regime and ASCEND Skincare is a fantastic place to start.  They favour plant-based ingredients in their products and use full-spectrum, hemp derived CBD which has been known to help massively with most skincare issues.
We absolutely loved ASCEND'S Phytoretinol + CBD Night Serum Concentrate which boosts collagen, brings puffiness right down, and includes no less than 13 beautifully blended botanicals like sea buckthorn and cannabis sativa extracts to work hard through the night, so you wake up revived with brighter skin.  Rebalancing CBD Lustre Face Oil meanwhile is fabulous for very dry skin (especially if you're suffering after being indoors with aircon so much!), and its lightweight formula ensures it sinks deep without feeling sticky or greasy.  Because it works with the skin's own natural oils, it's also great for oily skin, rebalancing and nourishing due to its powerful botanicals.  Caffeine + CBD Brightening Oil Serum tightens skin as soon as you use it, reduces that tired, puffy skin look and totally revitalises in an instant.  Including a blend of coffee, papaya and pomegranate, you'll notice a different straight away!  From £59.99, all available from the mellow website.
Olverum – The Dry Body Oil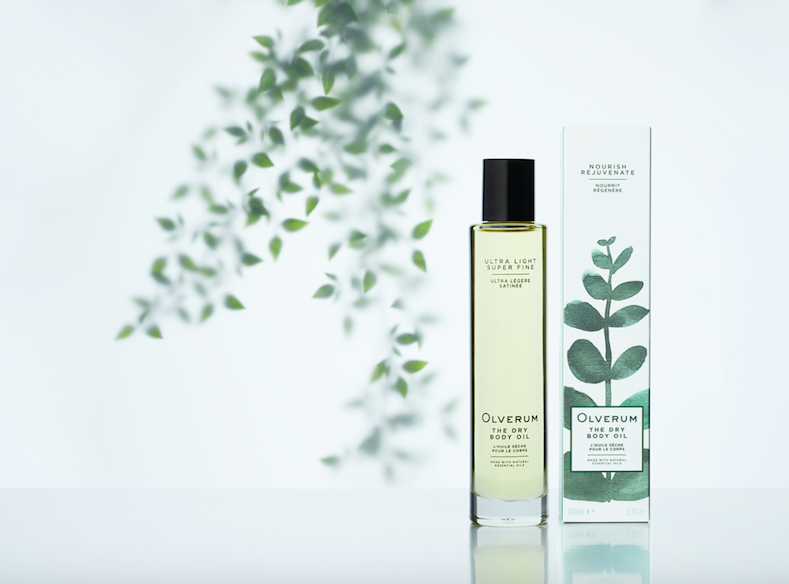 Here at Luxe Bible, we're huge fans of the Olverum range!  Their pretty packaging, stunning bottles and exquisite fragrance (crafted with 30 essential botanical oils) make them top of our luxurious body oil list.  All of their products are made with natural essential oils and the Ultra Light Super Fine Dry Body Oil still smells absolutely amazing, while being absorbed into clean skin instantly.  Enriched with Alaria esculenta extract, this oil is full of powerful antioxidants and is full of amino acids, boosting the production of collagen and hyaluronic acid (our anti wrinkle saviour), which firms skins and promotes elasticity.  Using just the tiniest bit of the sublime Dry Body Oil will leave you feeling moisturised and smelling incredible for hours – perfect for getting skin ready for summer.
Click here to buy, 100ml priced at £36.
St Moriz Advanced Pro Formula Express Tan Foaming Water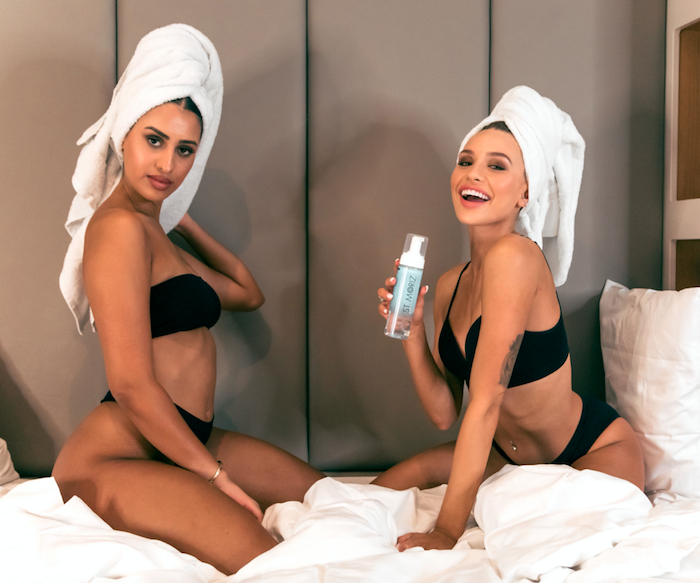 A gorgeous even tan makes you feel sooooo much better and look thinner (especially if lockdown has has had you comfort/boredom eating!)  We might've had a few sunny days, but not quite enough to get our glow on ready for summer, so while we're still spending lots of time indoors, now's the perfect time to start building up the tan with St Moriz's fabulous Advanced Pro Formulae Express Tan Foaming Water.  This brand new product in the St Moriz range is moisturising and streak-free, and the bonus?  An incredible fragrance.   The colourless liquid froths up when it leaves the bottle and once applied,  will start to develop after just one hour.  It won't transfer to your clothes and will continue to develop throughout the day, leaving a long-lasting glow.  Apply with a St Moriz tanning mitt.  £10.99 for a 200ml bottle available from Boots.
GLO 32 Advanced Teeth Whitening Strips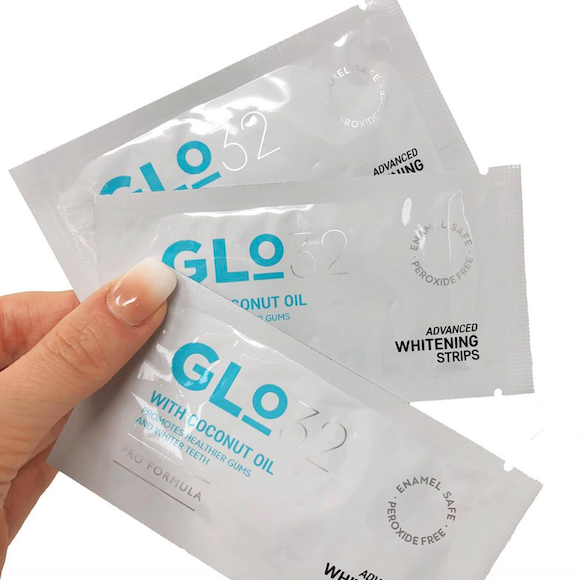 Most of us have been drinking for too much wine and coffee during lockdown, and if your teeth are suffering as a result, we've got the perfect solution.  Enamel safe and peroxide free GLO 32 Advancing Whitening Strips with coconut oil promise effective stain removal in just 20 minutes.  One box contains 28 strips and if you've never used them before, this 14 day treatment is quick and easy to use.  Just tear open the pouch and use a mirror to apply one strip to your upper and lower teeth, then remove the strips and rinse after 20-30 minutes.  Easy.  The coconut oil promotes healthy teeth and gums and leaves a de-lish aftertaste!  Available from Boots priced at £20.00 for 28 strips.
Read the Luxe Bible guide to the best gifts for friends who are going through cancer treatment here.