Party like the Dutch at an oyster party, check out Dali inspired Afternoon Tea, a new Mr Fogg's, Swingers' epic new terrace and a Crazy Pizza party like nothing you've ever experienced! This is the Luxe List June.
Free Champagne and Yoga Class with Champagne Lallier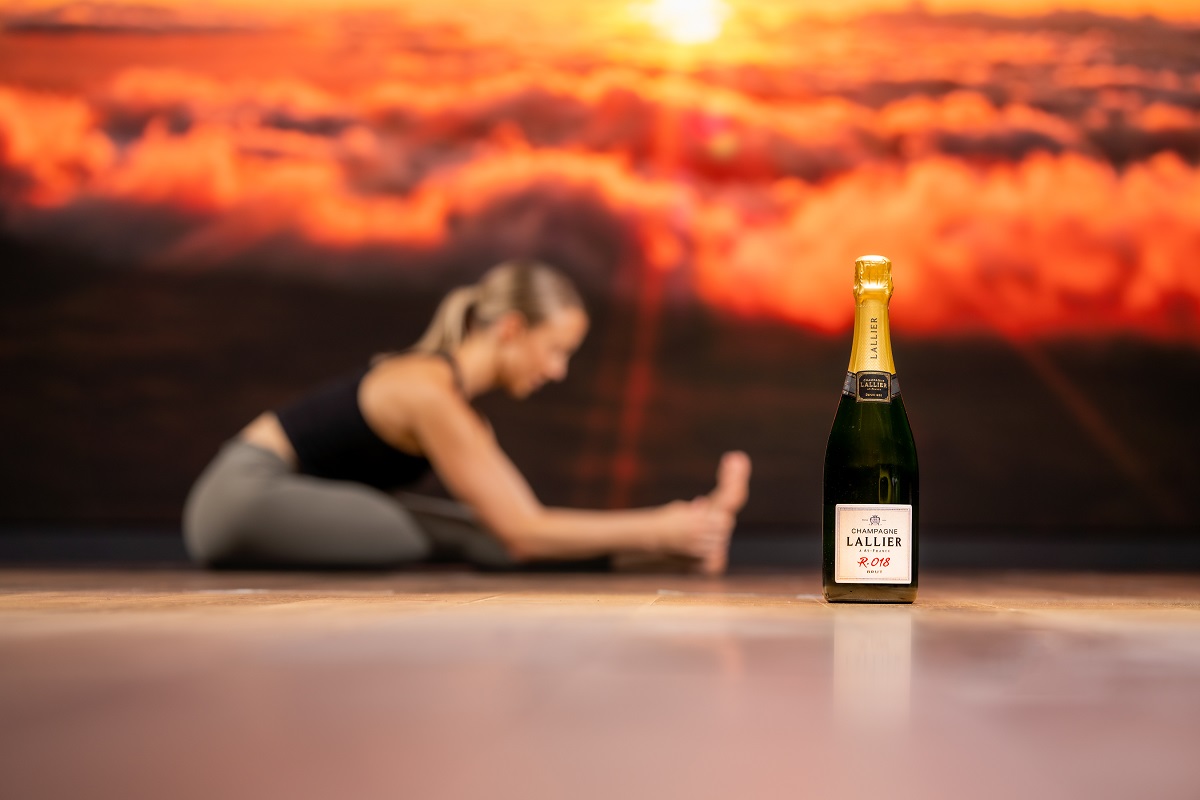 To mark Summer Solstice and International Day of Yoga, there's a free champagne and yoga class with Champagne Lallier on Tuesday 21st June at yoga studio FLY LDN. Participants will get to indulge in a champagne reception, followed by a relaxing flow to sooth both mind and body! After the session, there's be a cold and refreshing glass of Champagne Lallier Serie R to savour! Book your place here.
Celebrate English Wine Week with Locket's London and Henners Vineyard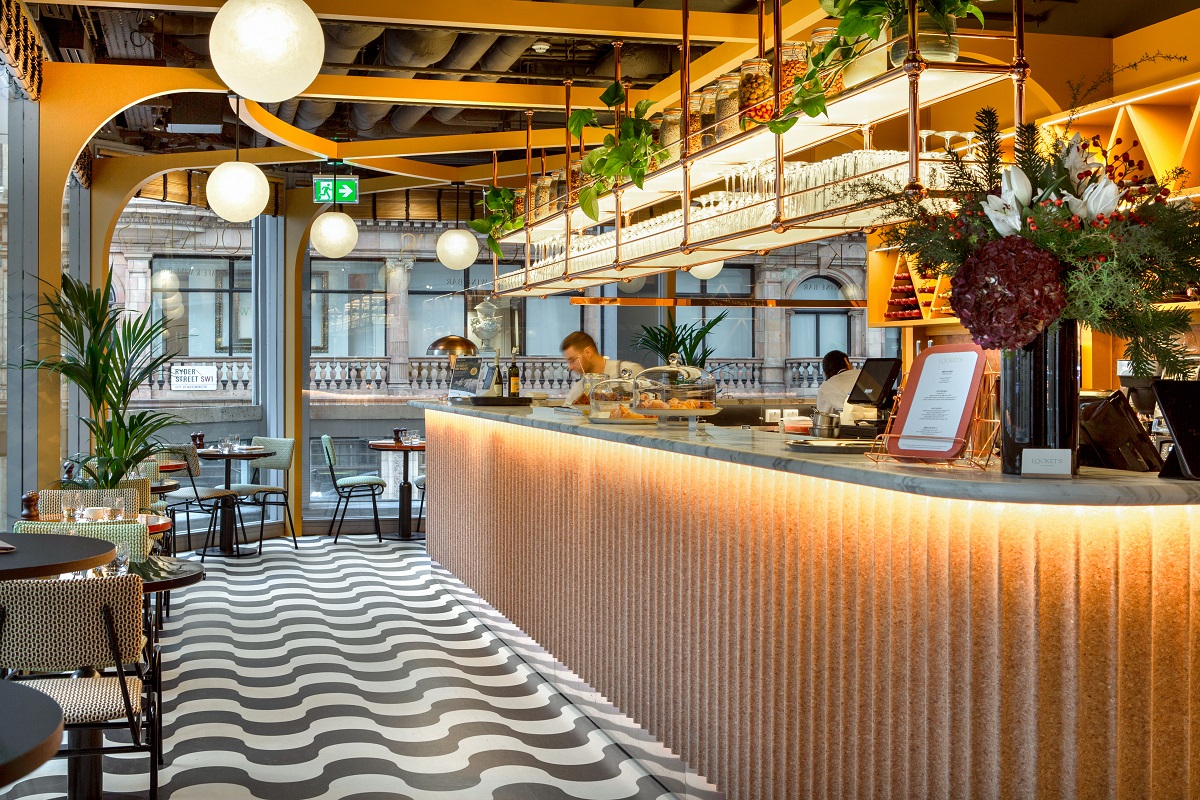 Celebrate English Wine Week at Locket's London where there's a very special evening of wine tasting on 22nd June with Henners Vineyard. The informal tasting will give guests the chance to try a number of delicious still and sparkling wines from the British countryside. Tickets are £30 for the event (6.30pm – 8pm) and the price includes four wines and a charcuterie board as well as the chance to wine a winery tour and tasting.
The Hippodrome's 10th Birthday Celebrations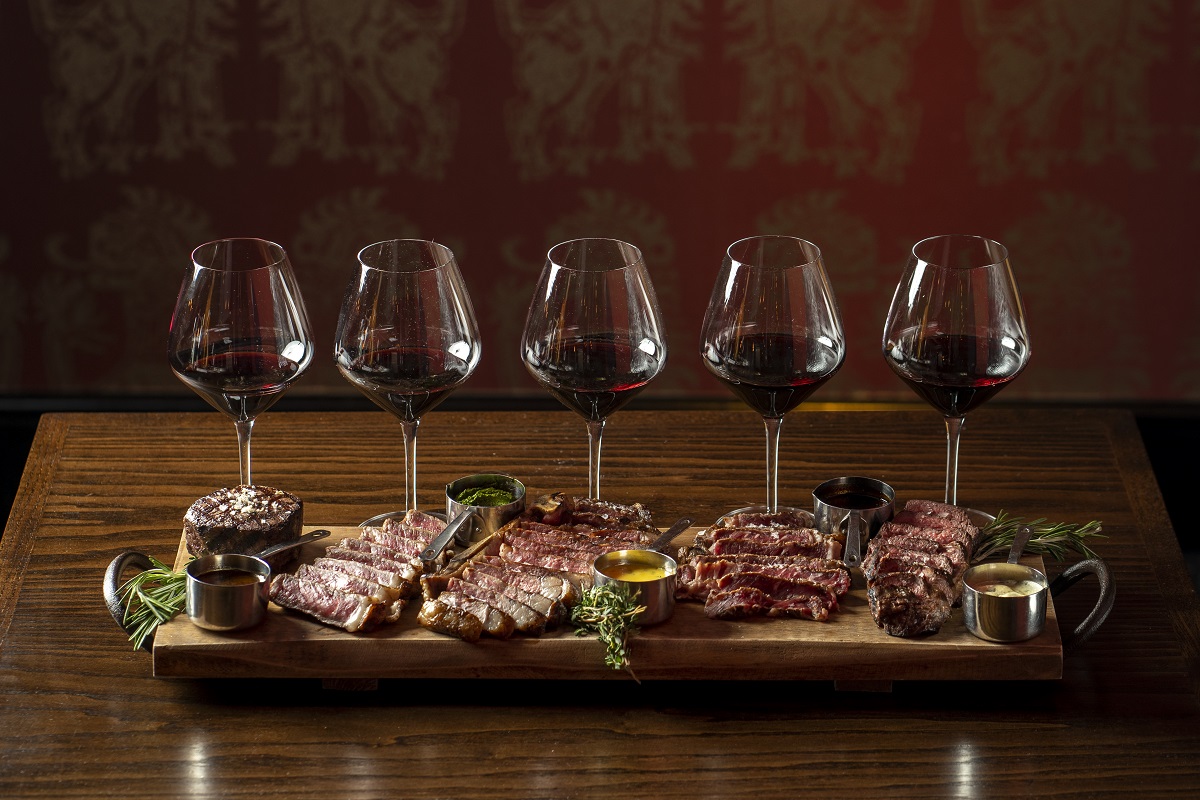 The Hippodrome is celebrating its 10th anniversary in July and they're doing it in style! From 11th -17th July, there'll be five different steaks from different countries paired with five wines with a menu curated by Exec Chef Ioannis Grammenos and Head of Wine Salvo Russo, priced at £100 for two.
From 11th – 14th July, guests will be able to enjoy live acoustic sets against the stunning back drop of the London skyline at The Rooftop. An ocean sharing plate will be available for those who fancy going all out with sushi and sashimi along with a bottle of Laurent-Perrier Cuvee Rose Champagne.
What's more, there'll be a free silent disco at Lola's club on 13th July with pop up performances and plenty of pzazz.
The Savoy's 'Grandest of Afternoon Teas'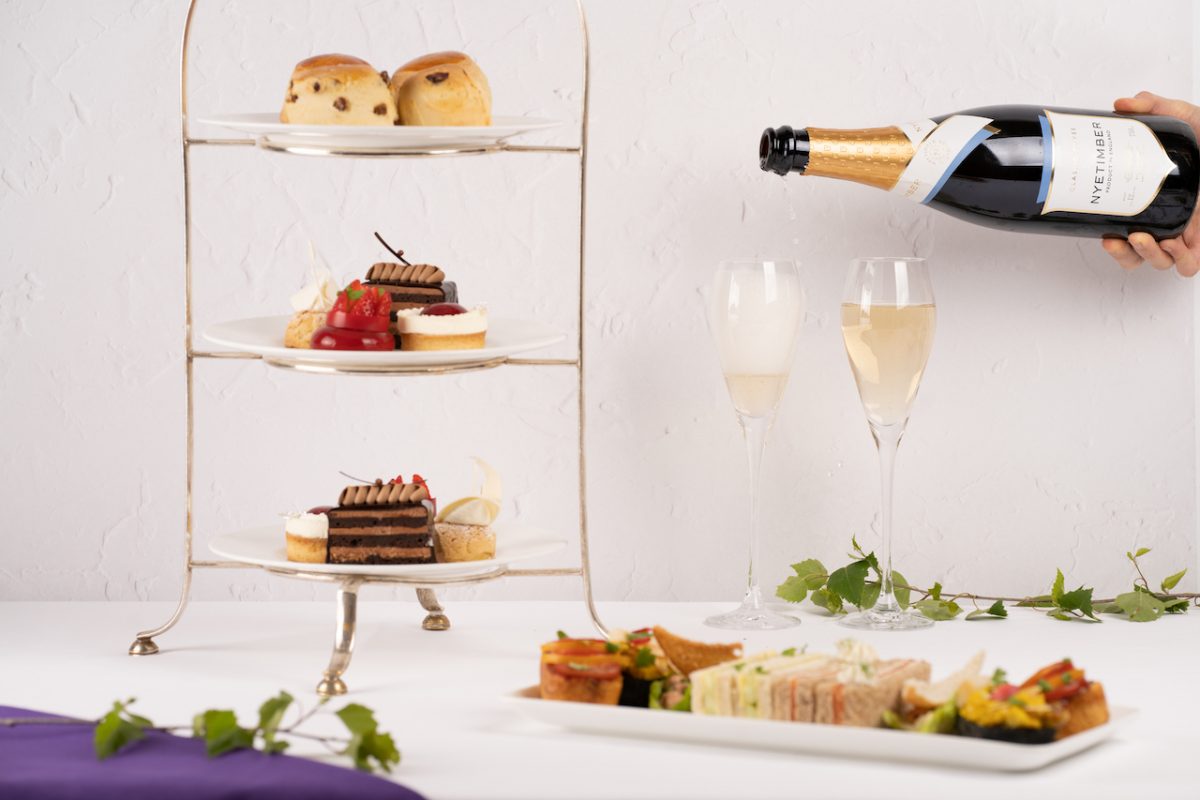 Here's something a little bit special! The Savoy have just announced all the deets for their 'Grandest of Afternoon Teas' in partnership with Nyetimber. Served in the glorious Thames Foyer, this indulgent offering can be enjoyed under the glass-domed atrium to the music of the pianist at the grand piano. Curated by Exec Pastry Chef Daniel Pearse and his team at The Savoy, there'll be decadent savouries and indulgent sweet treats with tea and a glass of sparkling Nyetimber – what could be more British?! Available until the end of June, click here to book.
Willow on the Roof x Chase Gin Walled Garden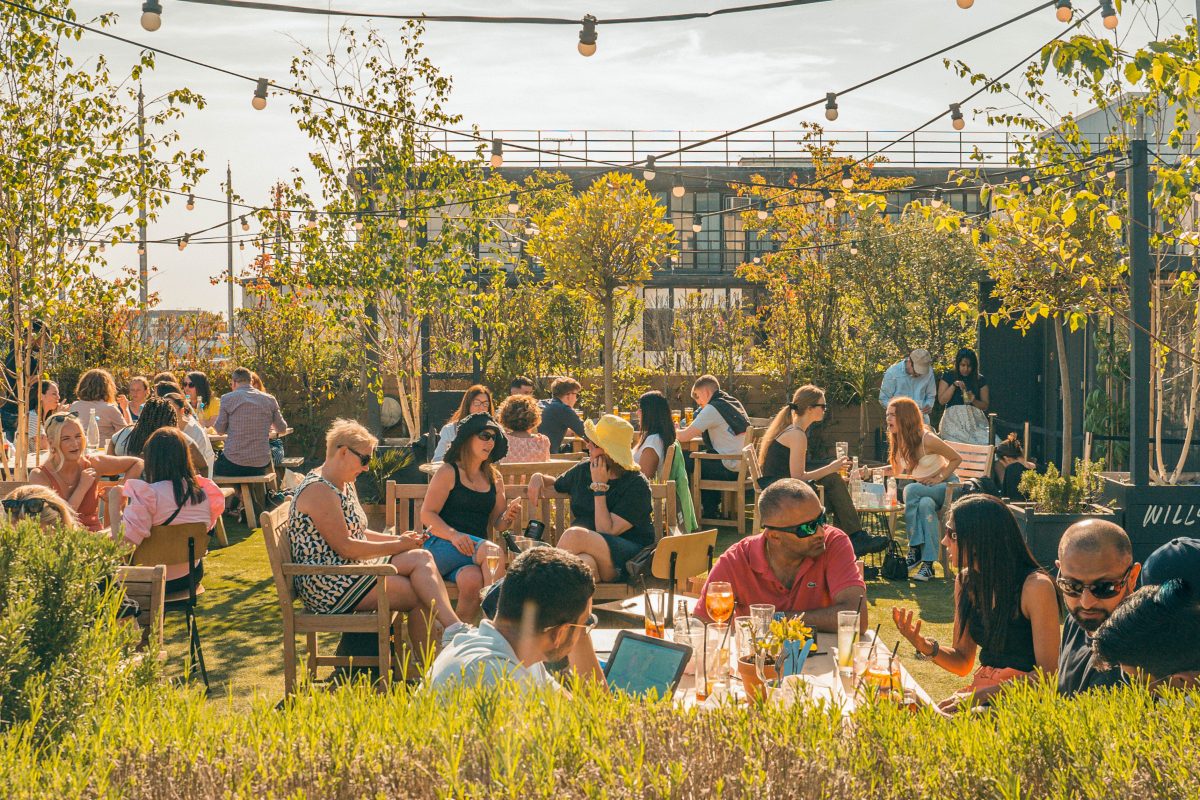 Enjoy some of the countryside in the middle of London at John Lewis' fabulous rooftop garden on Oxford Street. Willows on the Roof has been transformed into a walled haven where you can enjoy plenty of delicious Chase signature G&T's like the Chase Pink Grapefruit, Chase Rhubarb & Bramley Apple. Until the end of September, there'll be gin and vodka based tipples on offer. Reserve your table here.
NEW: Zoom East – A Sicilian Bar & Kitchen (opened 13th June)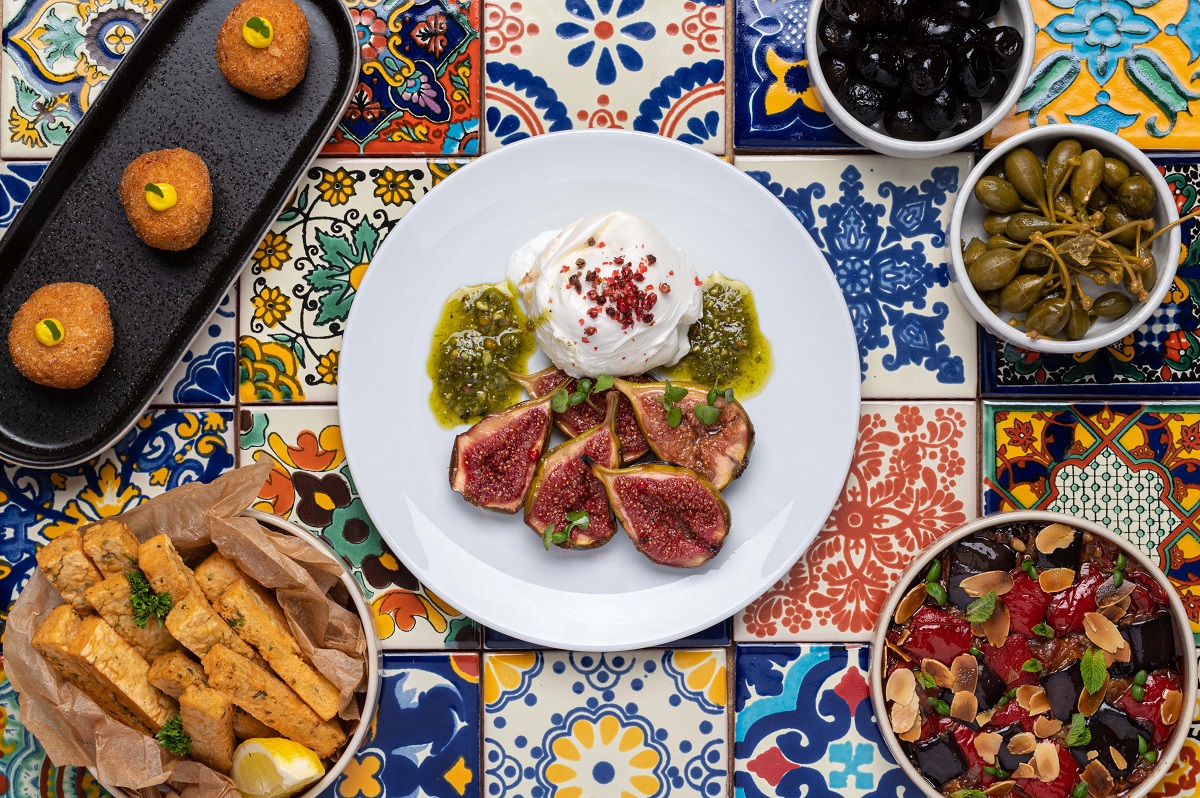 Bringing the spirit of Sicily to East London this summer, Zoom East Kitchen & Bar has opened at the Hyatt Place London City East Hotel in Whitechapel featuring its own private dining orangery, courtyard and aperitivo deli bar. On the small plates menu you can expect delights like Arancini with Carnaroli saffron rice, peas & bechamel and Sarde a Beccafico (Sardine rolls with parmesan, orange, raisins, herbs and pine nuts), while there's also a selection of veggie dishes, pizzas, pastas and desserts. The colourful interiors from Elizabeth Marsh Floral Design are guaranteed to cheer you up no matter what the weather outside is doing!
Bombay Sapphire Workshop Series for World Gin Day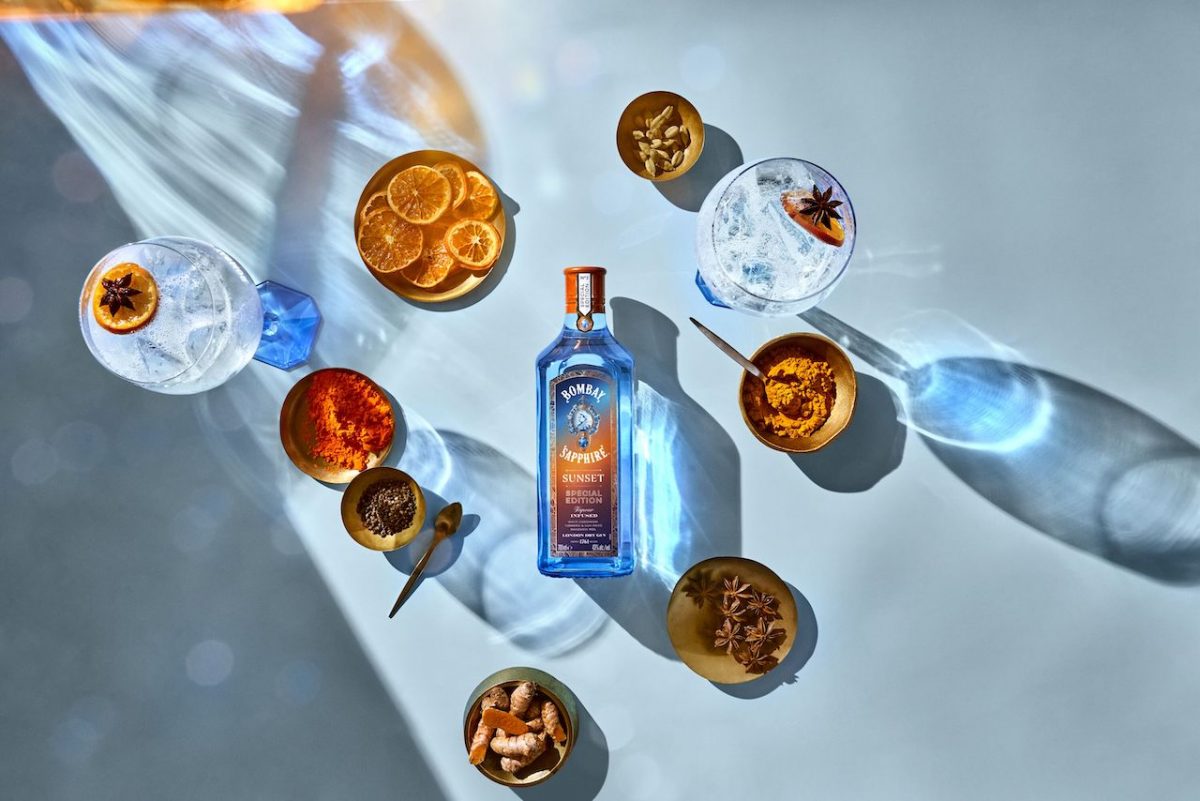 It's World Gin Day on 11th June and Bombay Sapphire have announced a great way to celebrate! Their Workshop Series – The Art of Surprise is a collab with MasterPeace Studio London, inviting guests to take part in four sessions across the month. Each sesh will focus on a surprise art form which has been inspired by Bombay Sapphire, Bombay Sunset, Bombay Bramble and the brand new Bombay Citron Pressé. Attendees won't know what they'll be working with until 24 hours before the class – from alcohol infused water colour to light refractions inspired by the traditional colour of the bottle, ticket holders will also get to spin on the 'Ginspiration Wheel' to determine their tipple on arrival! Running every Wednesday throughout June, tickets are £22 and workshops run 6pm – 7.30pm. You can grab yours here.
Dali Inspired NFTea at Rosewood London's Mirror Room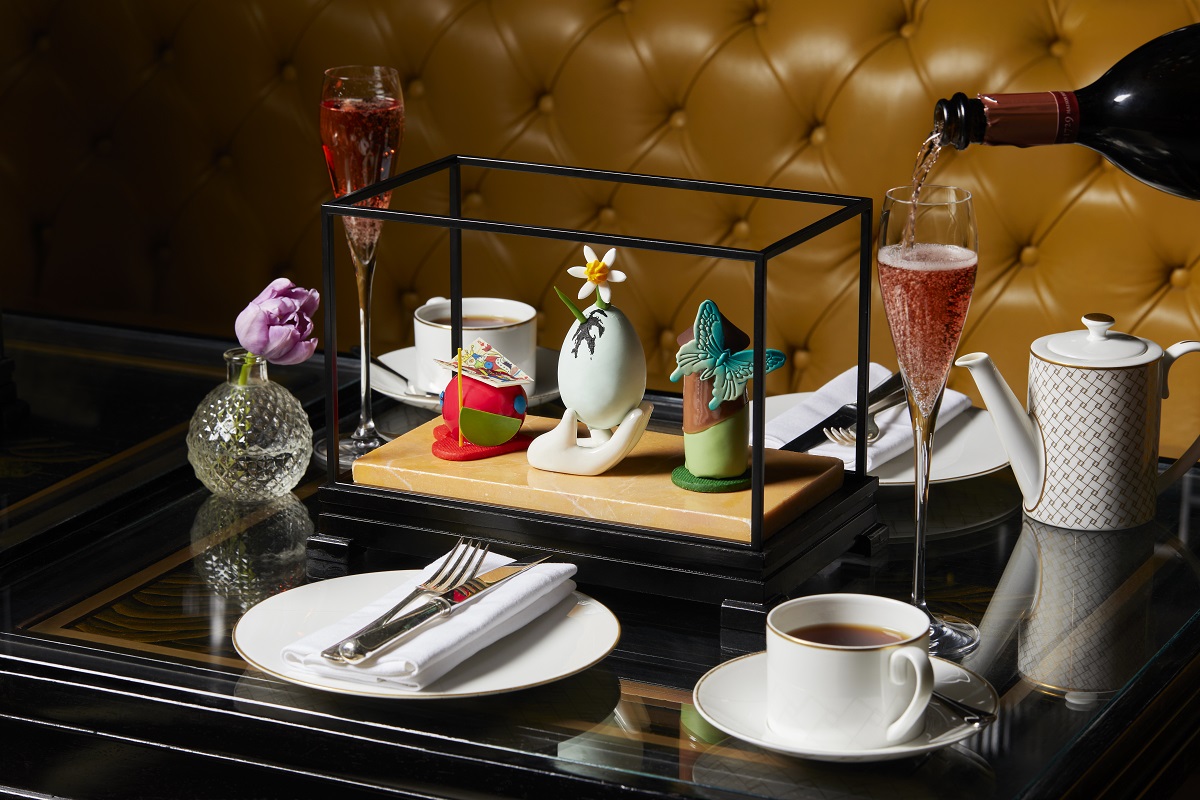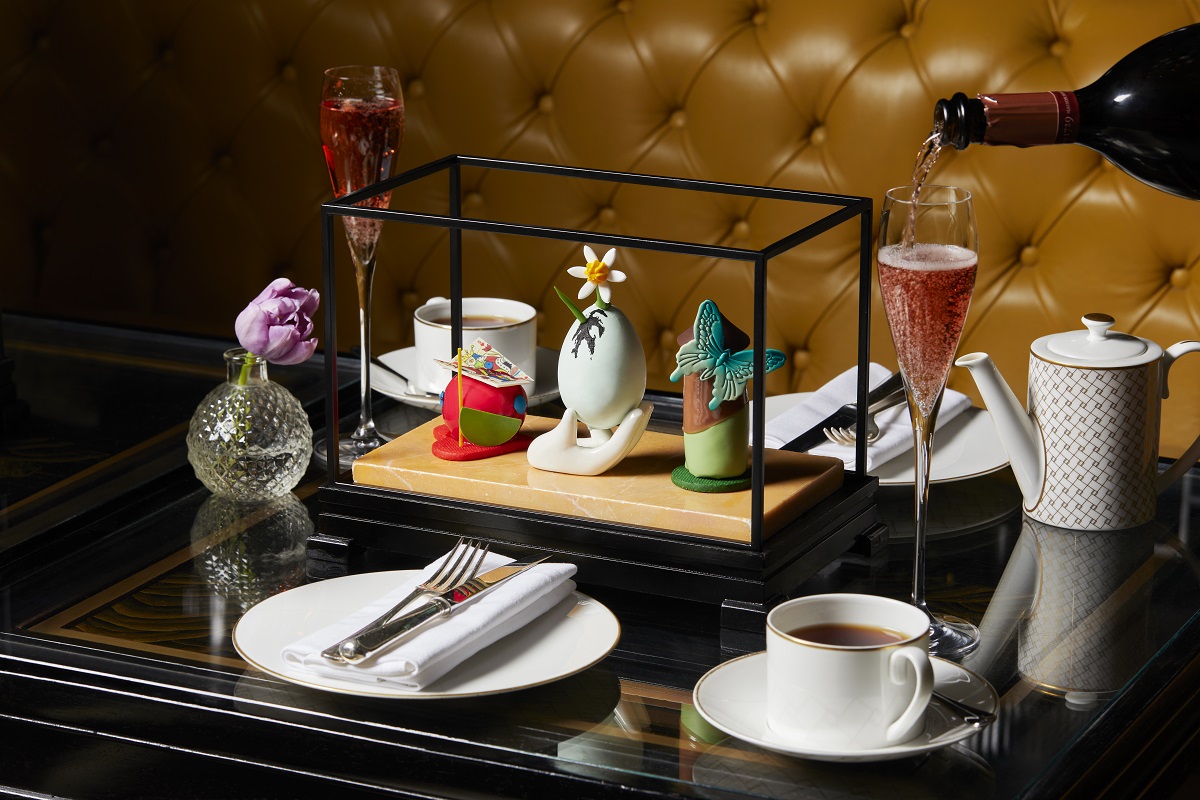 Possibly the most interesting Afternoon Tea concept we've come across, Rosewood London's Mirror Room is hosting a brand new offering inspired by Salvador Dali's surrealist work. To heighten the surrealist experience, there'll also be an augmented reality experience powered by Smar Media Labs' unique programmab;le Smart NFTs in which guests will walk away with their own digital afternoon tea token – an NFTea, while also being able to win prizes as the Mirror Room is taken over by virtual butterflies. Prizes include Ruinart Champagne, and a night's stay at Rosewood London.
Exec Chef Mark Perkins has created a range of incredible edible creations including a Butterfly Windmill made from olive oil cake and praline, and the Queen of Hearts with almond sponge base, coated in red glaze. Afternoon NFTea costs £72pp and is available Wednesday to Sunday from 12-6pm. Book here.
The St-Germain Sundowner Spritz Trolley at London Marriott Park Lane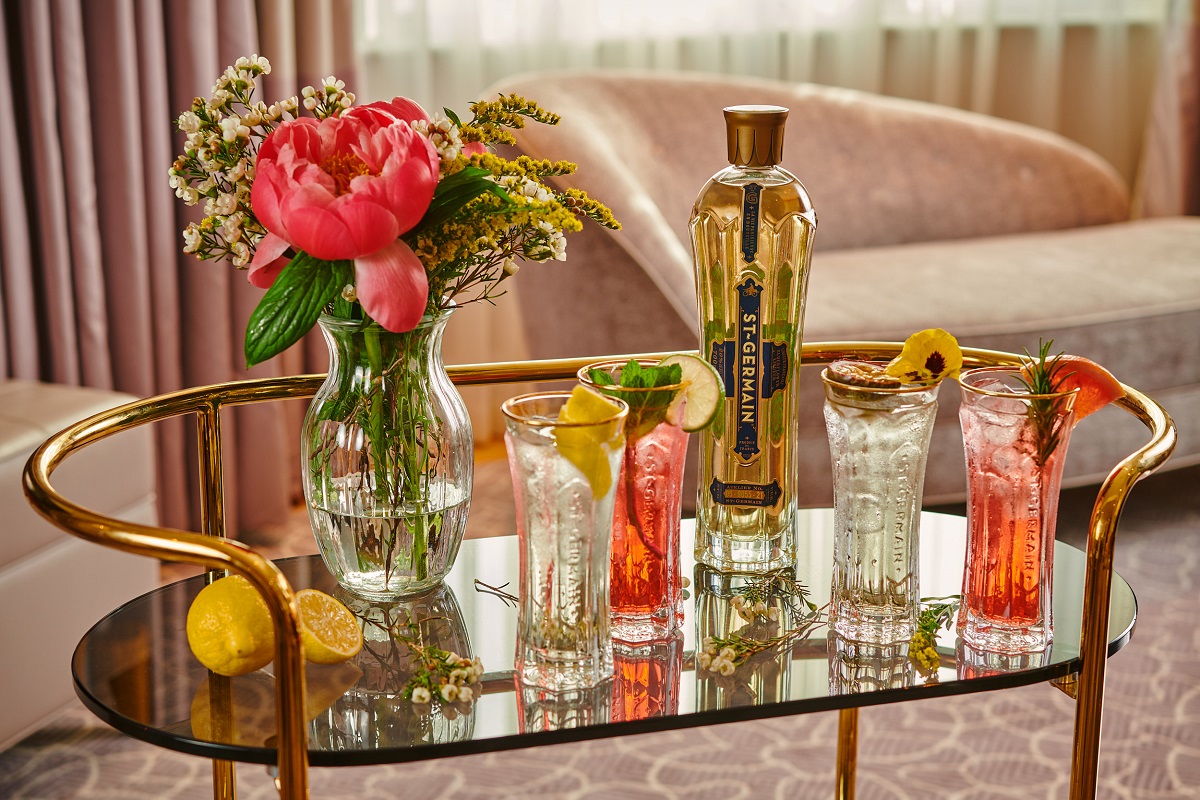 Calling all St-Germain fans! You can now get your sundowner spritz on at the London Marriott Park Lane. With four gorgeous new cocktails available for premier suite residents and at the hotel's restaurant – Lanes of London, a delicious drink will be delivered on the trolley anytime you're feeling aperitivo between the hours of 12pm – 10.30pm. Try the St-Germain Spritz, Hugo Rose or Apricot & Elderflower Spritz (all £16) or the virgin Vibrante Spritz (£12).
Crazy Pizza Marylebone's First Anniversary & Jubilee Celebrations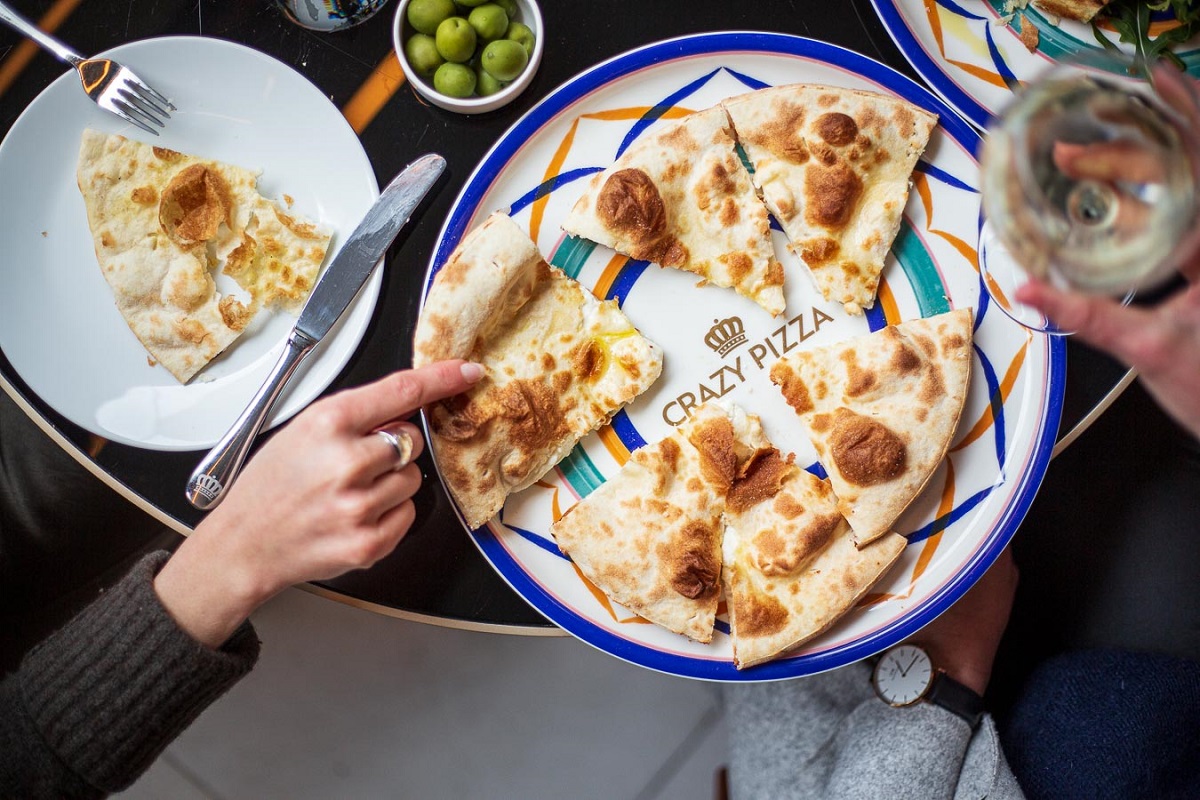 Crazy Pizza's brunch just got crazier! To celebrate the Queen's Jubilee on Saturday 4th June, you'll be able to book the brunch experience at their Marylebone restaurant 12-4pm including bottomless Veuve Clicquot from 12-2pm and a selection of bespoke cocktails 2pm – 4pm. With pizzas, pizza spinning and DJs, Crazy Pizza brunch is priced at £135 per person on 4th June, with every Saturday after charged at £100pp. There's also a gorgeous limited edition cocktail on offer from the 1st – 5th June which is fit for a Queen – The Royal Velvet is a beaut blend of Butterfly, cherry liquor, Bombay Brumble and a crown topper!
Champagne Lanson at Brasserie Blanc and Megan's For Chesterton's Polo in the Park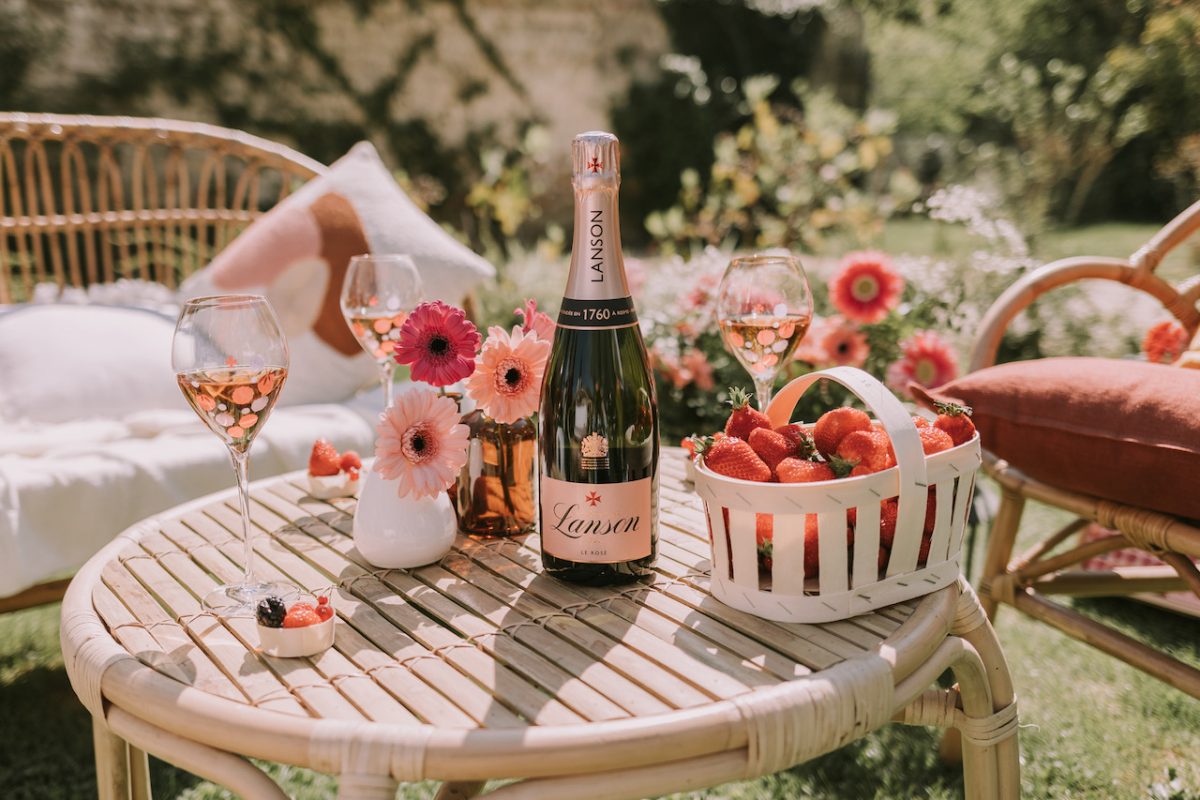 Polo weekend is around the corner! Champagne Lanson will be celebrating Chesterton's Polo in the Park with both Brasserie Blanc and Megan's. If you've not got your ticket yet for the big event, then why not enjoy a brunch at Brasserie Blanc on Friday 10th June, along with a glass of Champagne Lanson with your polo ticket included for just £60?! Megan's meanwhile, will be offering their brunch, glass of fizz and a ticket for Sunday 12th June priced at £50. Line that stomach before the day's activities!
AllBright Mayfair x Ruby Bhogal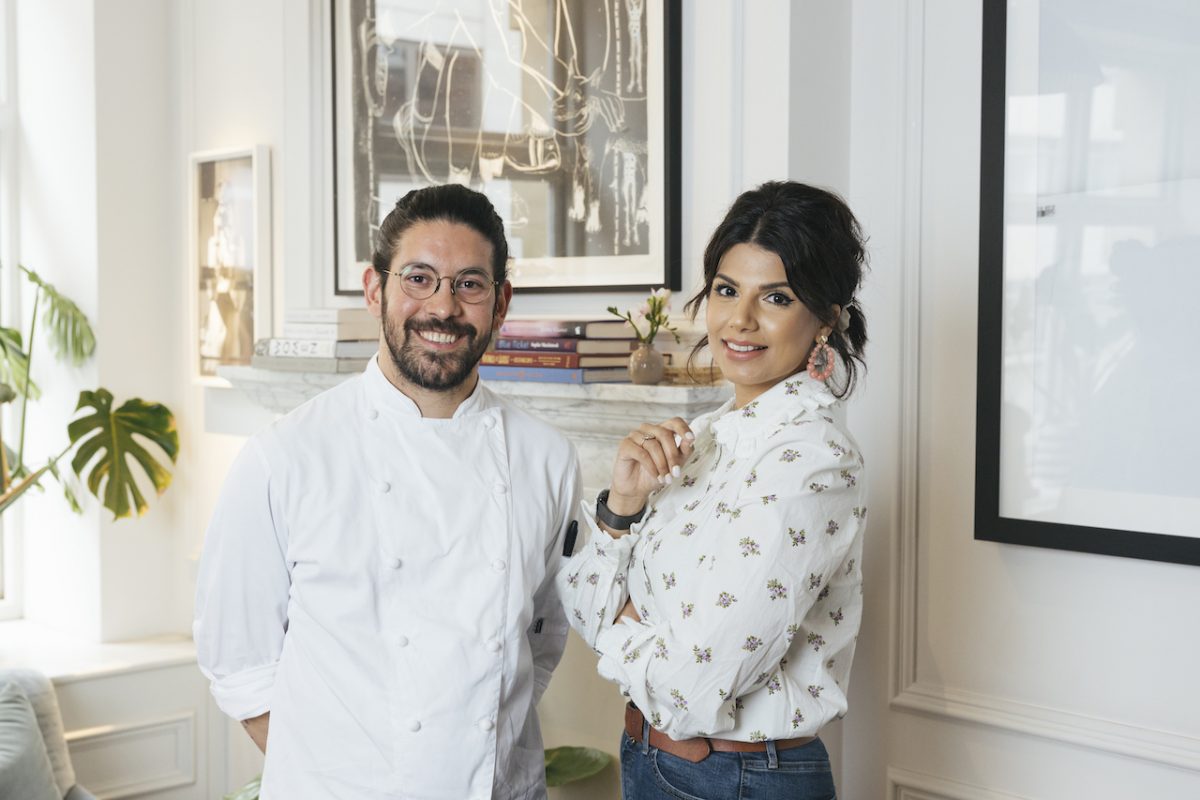 Kicking off a month long residency at AllBright Mayfair this month, Ruby Bhogal will be cooking up delicious Indian inspired dishes to celebrate the Jubilee. Available for members and non-members at the stunning female only club in Mayfair, you can expect delights like Coronation chicken or chickpea with mint and cucumber rice, sweet chilli salmon bon bons with smashed cucumber salad and cherry polenta chips with garlic aioli. Email mayfairreservations@allbright.co to reserve a spot.
Wiltons Partners with the Nyetimber Bus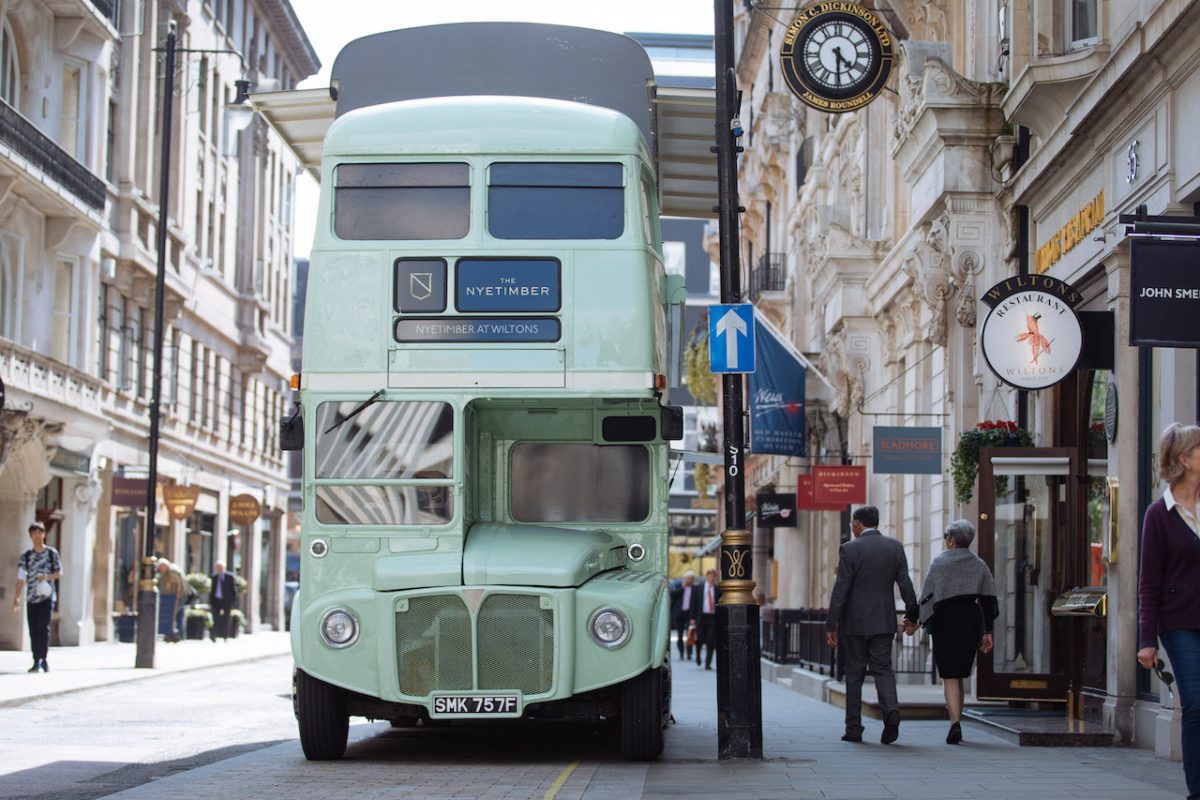 Wiltons is celebrating its 280th birthday this year would you believe? To celebrate, the glorious Nyetimber Bus will be rolling up to the restaurant on Jermyn Street and parking directly outside to offer diners a very special experience. On Thursday 23rd and Friday 24th June, guests will be able to enjoy a glass of Nyetimber accompanied by either half a dozen freshly shucked Jersey Rock oysters or expertly hand-sliced Secret Smokehouse 'London Cure' Scottish salmon and two of Wiltons' classic dishes, while enjoying incredible views from the deck. Tickets are £30, book here.
D.O Cava at Taste of London
Calling all Cava fans! From the 15th – 19th June, D.O Cava will be showcasing their Spanish sparkling wine at Taste of London with a sampling area, and free 15 minute tastings. Learn all there is to know while learning from the experts – Laura Clay and Heather Dougherty who'll be sharing their passion and knowledge on four different Cava styles. Grab your tickets here.
Swingers NEW Terrace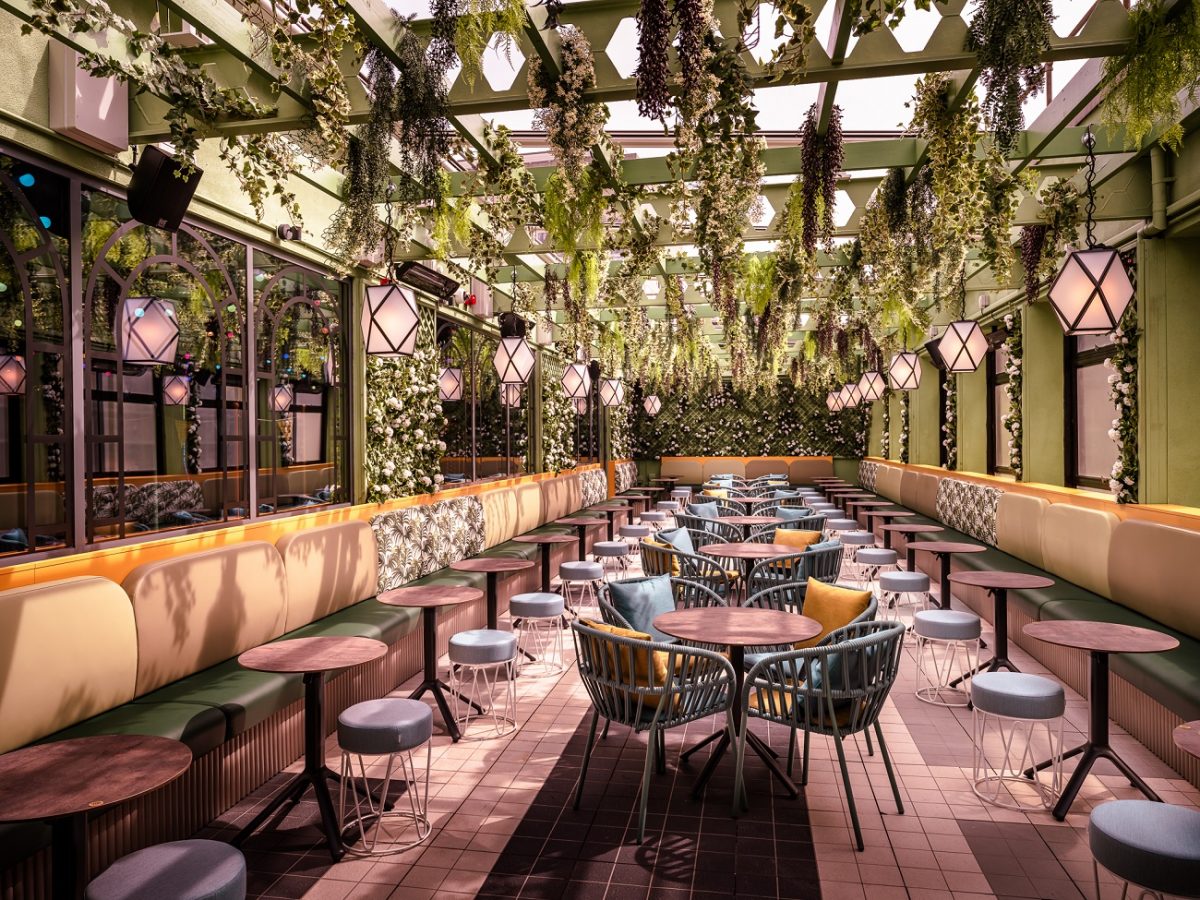 Swingers – the high end crazy golf concept, have unveiled their massive 2,500 ft terrace in the West End, after a £2.5 million development. With a super cool cocktail bar called Fairground, and located just off Oxford Street, the terrace will offer up exclusive food from Patty&Bun's new chicken concept Jefferies.
NEW: Mr Fogg's Apothecary – Mayfair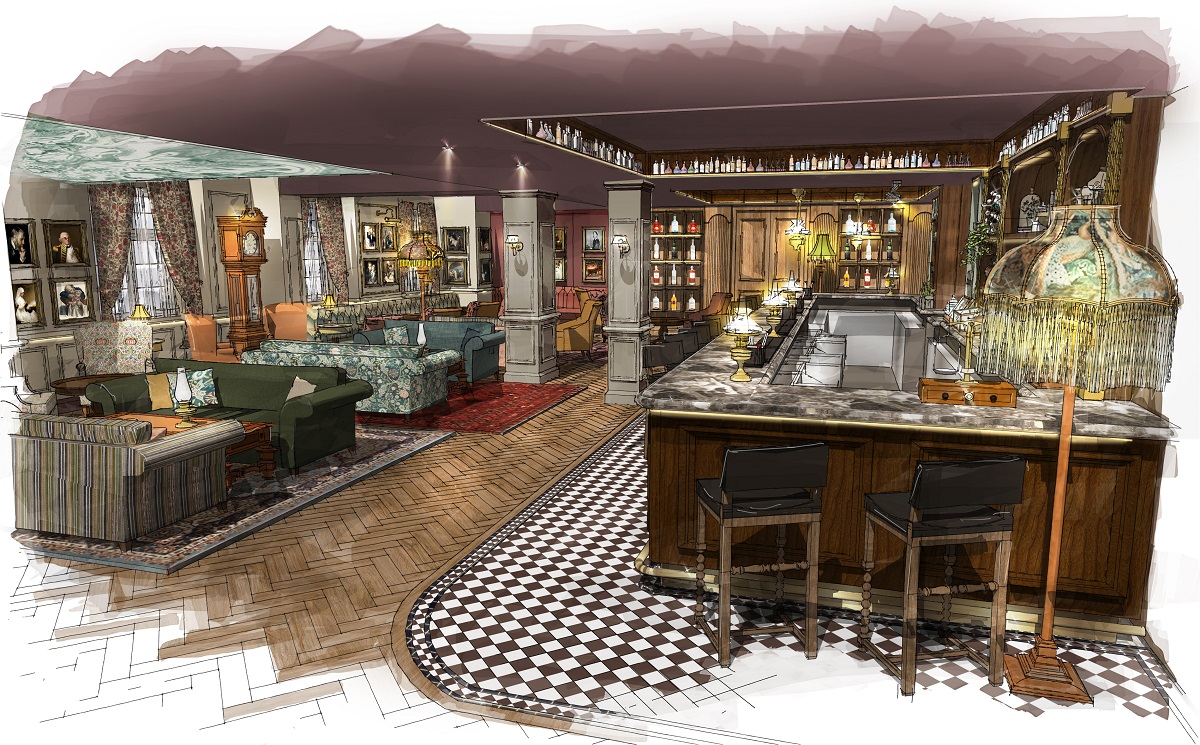 We are huge fans of Mr Fogg's, so we're over the moon to hear that a new elegant venue – The Apothecary, is opening right opposite Claridge's this June. The Mayfair townhouse style interiors feature a main drawing room with grandfather clocks and luxurious armchairs and sofas, while there's a separate entrance to the fancy Elixir Room which is home to 24 Hennessy cabinets – each with the own unique key locks gifted to lucky regulars!
NEW: The Little Scarlet Door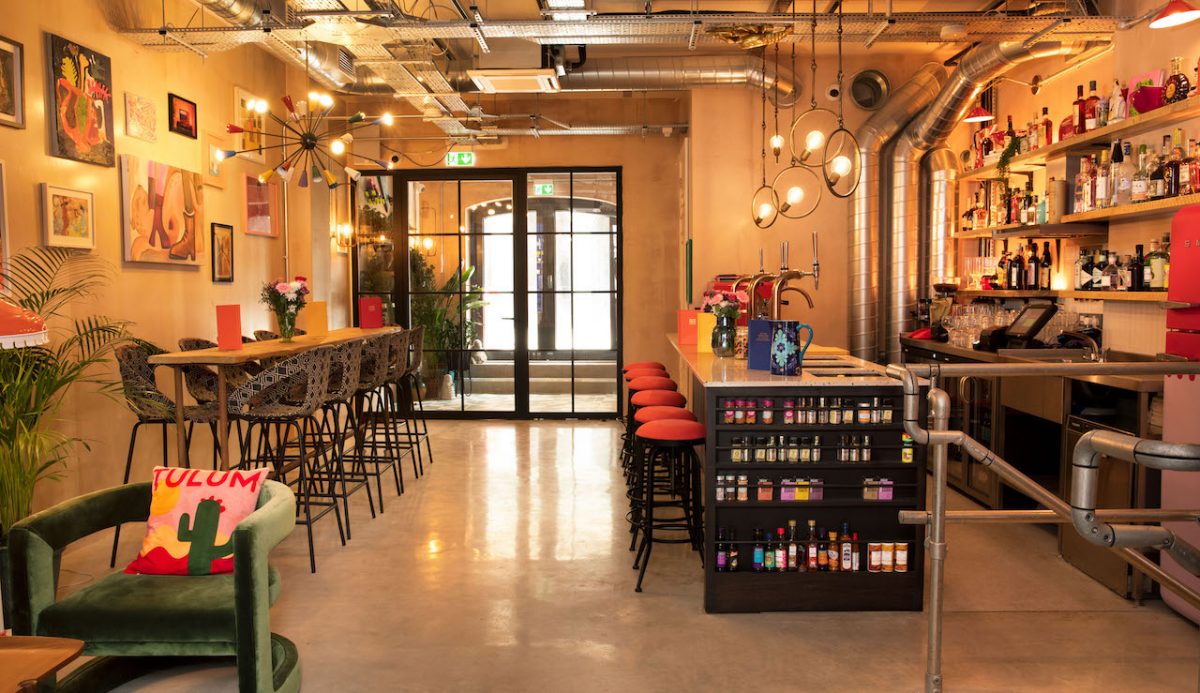 The flatmates at The Little Scarlet Door are now ready to welcome you to their new Soho home! The two storey flat on Greek Street has a distinctive NYC loft style feel including a walk-in shower, an Andy Warhol 60s style vault hidden behind a the laundry room (as you do), a cool kitchen, living room space and basement studio to party the night away until 3am.
NEW: Noble Palace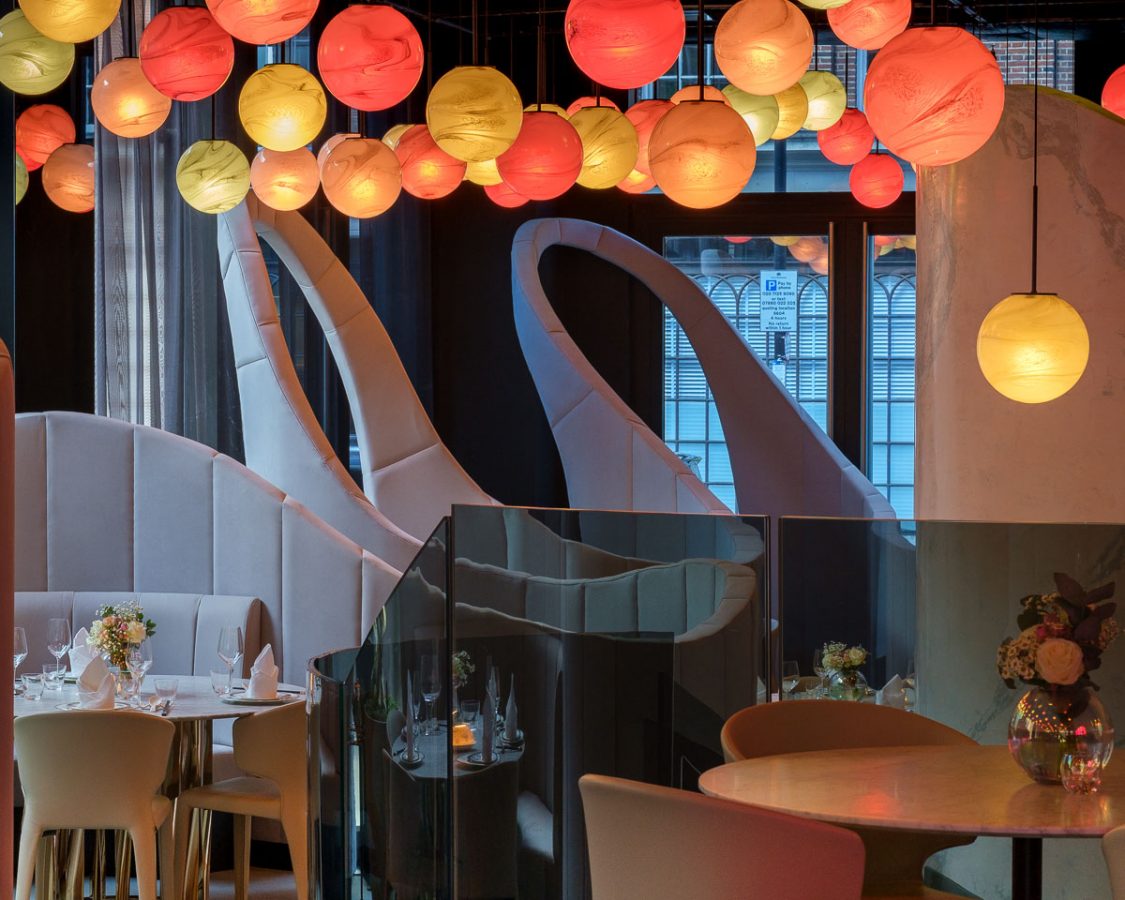 There's a new restaurant, bar and lounge on the block! Noble Palace, near St. James's Park is offering up a delectable fine dining menu featuring delights like braised Scottish lobster with udon and Peking duck dishes – one of which comes with Beluga caviar! With daily specials, the menu covers the eight culinary regions of China, while the Mi Bar will invite guests to take a journey into the unknown through a carefully crafted list of drinks. While the restaurant draws on the principles of Feng Shui with a dramatic curved staircase, luxury Italian design house Cassina have furnished the impressive space.
The Seafood Bar's Oyster and Gin & Tonic Party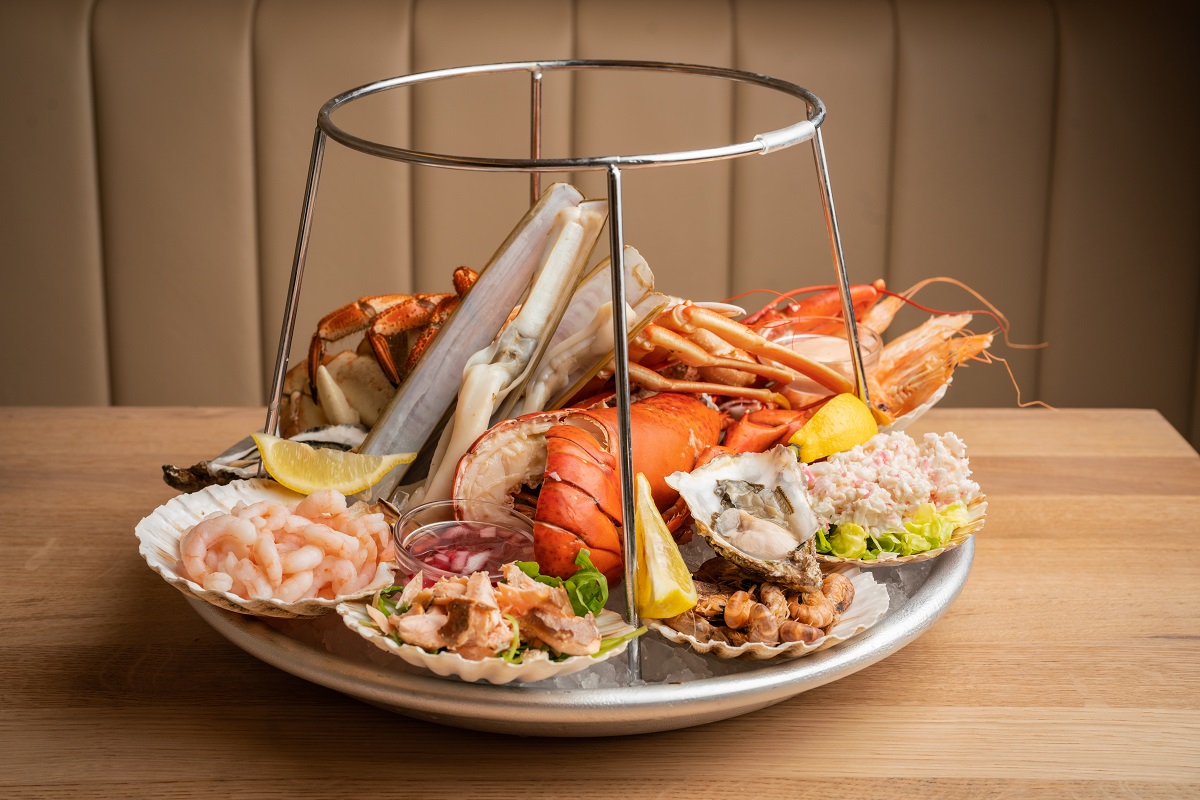 On Friday 17th June, The Seafood Bar will host a night to remember – its famous Oyster and Gin & Tonic party straight out of Amsterdam where oyster parties are part of the culture! Delicious gins on offer include gins St. Giles 'Divers' Edition' Naval Strength Gin and Fisher's Gin, while there be a tonne of premium oysters to dive into and a live DJ to keep the party vibes strong from 10.30pm onwards.. Keep an eye on their website for tickets.