Fright night is upon us once again… For those that dare, here's a round of the most daring-freakiest-deakiest, darn right scariest Halloween events you should go to… If you're brave enough that is.
1. Rake's Cafe Bar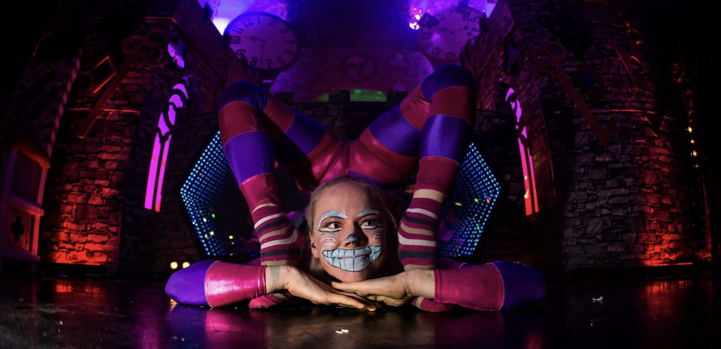 Conveniently situated on the original site of the Bedlam Hospital which has inspired everything from spooky TV series' to eerie movies, Rake's Cafe Car invites you to their Mad House Extravaganza this Halloween with live performances from producers Gersch and Rox Presents.  Enter a world of immersive debauchery and indulgence hosted by clown contortionist Ramona Ravage.
With plenty of special guests and surprises, DJ Jeannie Crystal will be spinning the spooky tunes from rock n roll to disco and post-punk, plus there's food and drink including the signature Mad House cocktails.  Costume is a must.
When: Wednesday 31st October
Time: 7pm – 1am
Price: £20 per ticket including Mad House cocktail on arrival
Book: here
Website: www.rakecafebar.co.uk
Insta: @rakescafeabar
2. The Mansion London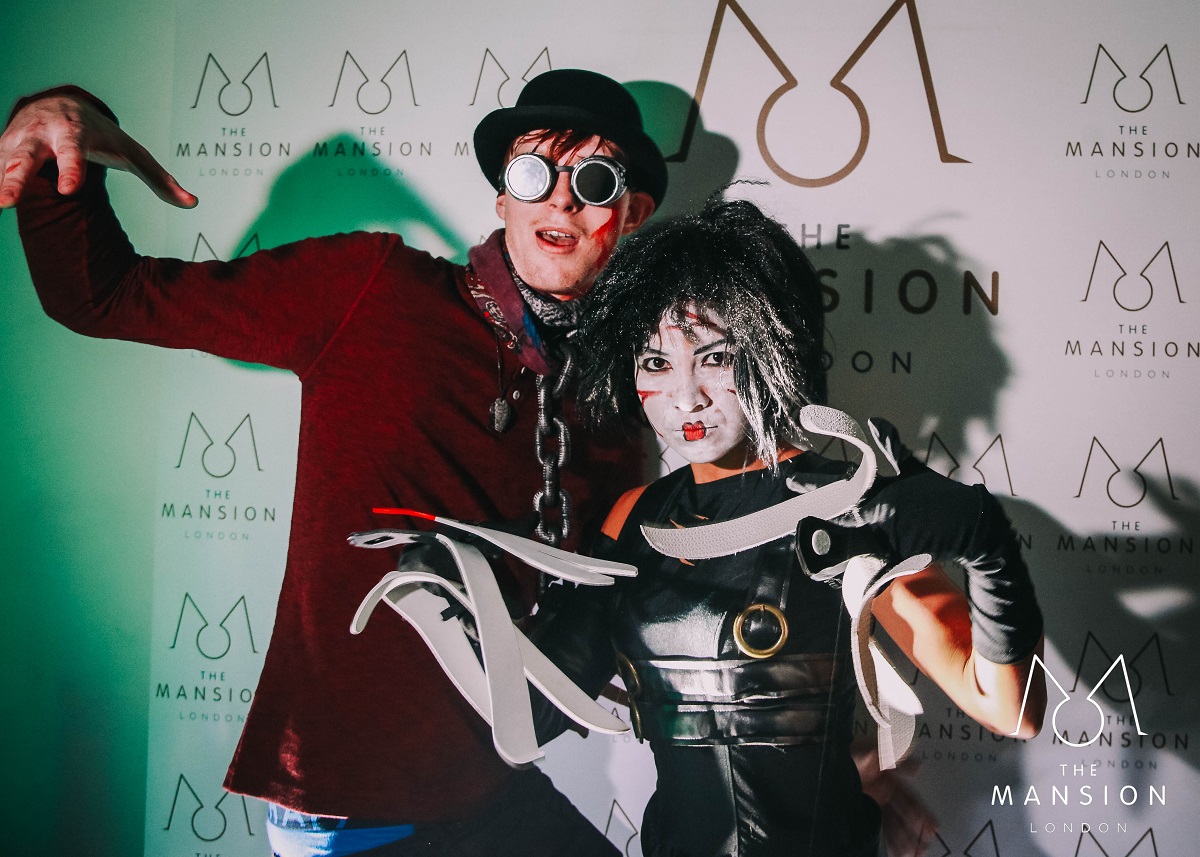 A world of voodoo awaits at The Mansion London.  With live performances, hypnosis and marabout, guests will trip the streets of New Orleans, make sure you're in full costume for the 'magnificent' themed event while there'll also be the chance to win a trip to New Orleans!
When: Saturday 27th October
Price: From £36
Book: here
Website: http://toprp.com/venue/stk-london
Insta: @mansionproduction
3. Scary Fish at Sexy Fish
When: Wednesday 31st October
Time: 8.30pm – Late
Price: £160pp including cocktail on arrival, live performance acts and canapes / VIP tables for 6 guests £1100 including bottle of Absolut Elyx
Book: 020 3764 2000
Website: www.sexyfish.com
Insta: @sexyfishlondon
4. Bloody Sausages and Beer at German Kraft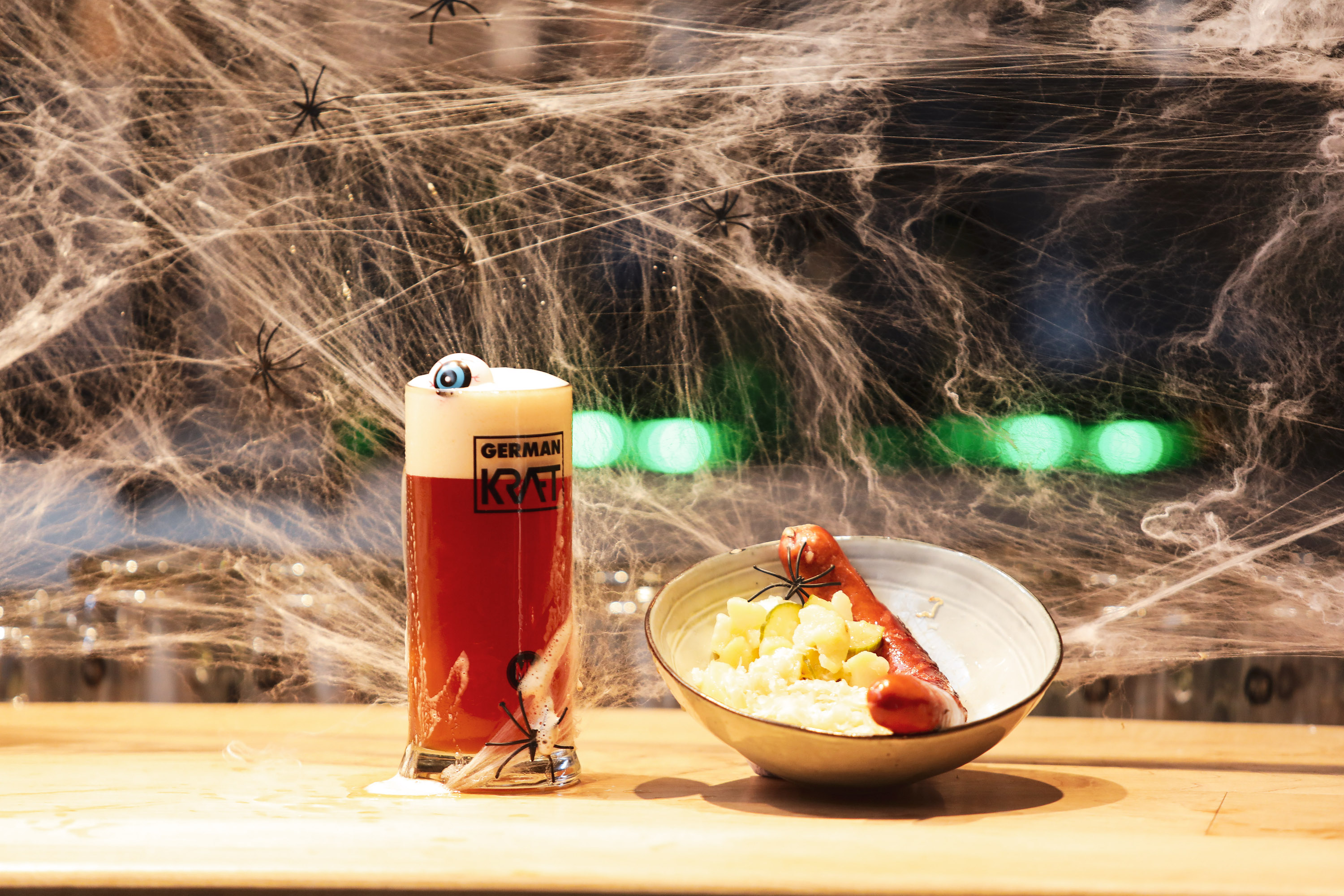 Indulge your dark side with smoky beer and delicious blood saustage blutwurst for just £10.  Get raucous with Rauchbier – a smokey lager made with malts over a peat fire.
When: Wednesday 31st October
Time: From 5.30pm – close
Price: £10 including beer and blutwurst
Address: Elephant & Castle at Mercato Metropolitano, SE1 6DR
Website: www.germankraftbeer.com
Insta: @germankraftbeer
5. Tasty and Terrifying Cocktails at STK
Drink the devil's juice at STK this October with three chilling poisons to celebrate Halloween.  From the blood curdling Biohazard (Patron Blanco, crème de peche, orange juice, passion fruit puree and a deathly drop of Tabasco™) to The Secret Potion (Grey Goose Le Citron, Cointreau, Blue Curacao with a cranberry juice and lemonade topper and a touch of Grenadine cherry syrup), or the Black Magic (Havana 7, Heering cherry liquor, Orgeat finished off with cranberry juice and a secret), drink these crazy concoctions if you're brave enough…
When: Throughout October
Price: Cocktails £14
Website: wtogrp.com/venue/stk-london
Insta: @stklondon
6. London Cabaret Club
Beware The Twisted Cabaret Special at London Cabaret Club from Thursday 25th – Saturday 27th October.
Bringing out the weird and wonderful with live performances from contortionists and dancers, there'll be a 3-5 course spooktacular feast to fill you with the likes of pumpkin risotto and beef tartare along with devilishly delicious cocktails.
When: Thursday 25th – Saturday 27th October
Time: 6.30pm – 3am
Price: From £45 – £125
Book: Click here
Website: https://thelondoncabaretclub.com
Insta: @thelondoncabaretclub
7. The Little Blue Door – Pain Vs Pleasure with A Multi Sensory Supperclub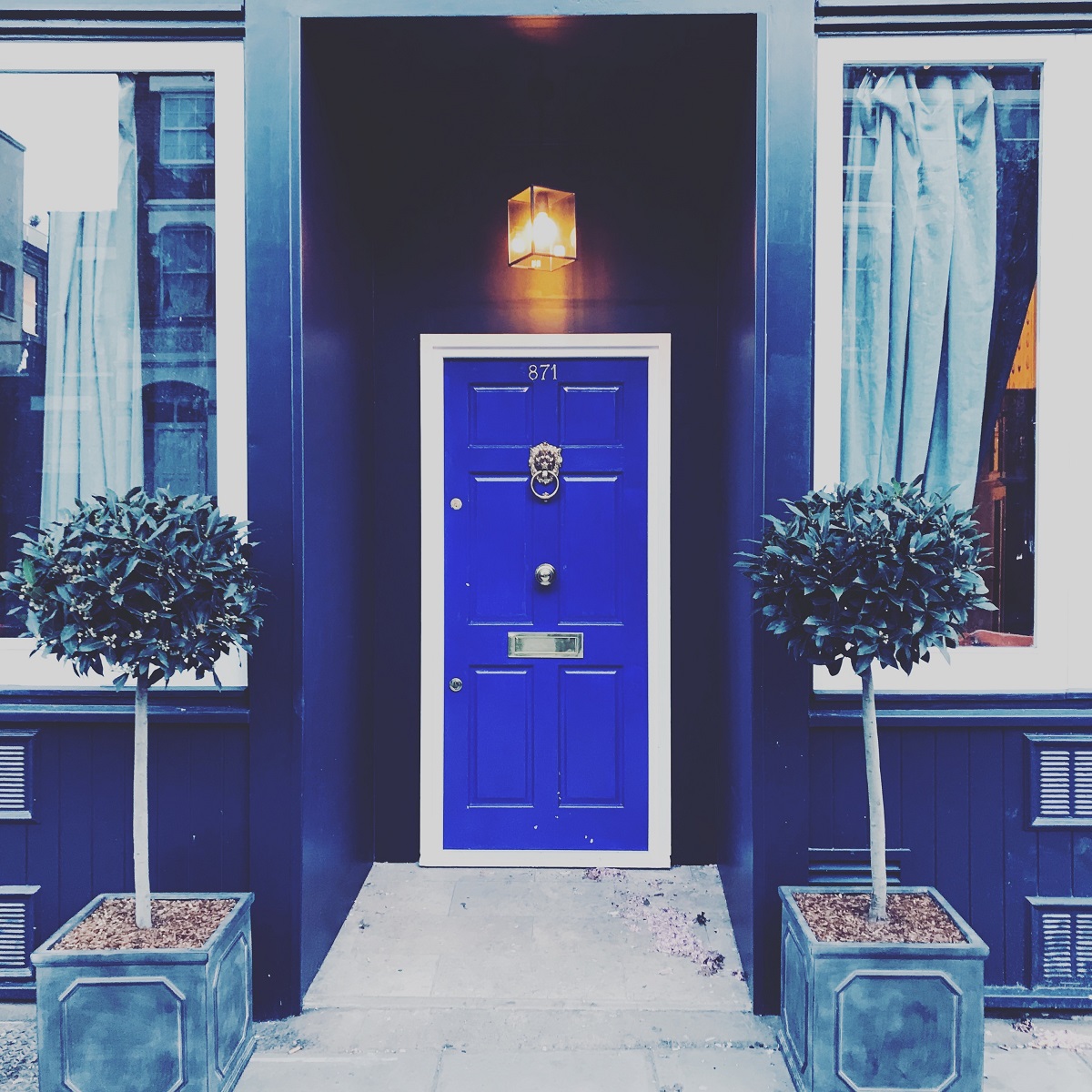 The bar that likes to do things differently!  How about a wicked evening at The Little Blue Door this Halloween when our favourite flat mates will be inviting you to experience pain and pleasure in equal measure with a multi-sensory supperclub?
When: Wednesday 31st October – Friday 2nd November
Time: 7-9.30pm
Price: From £45
Book: Click here
Website: thelittlebluedoor.co.uk
Insta: @thelondoncabaretclub
8. Gothic Garden Tanqueray Pop Up at the Tale Bar, Playboy Club
And now for something completely different – something sexy and spooky in the form of the Gothic Garden is about to open at the Tale Bar at London's infamous Playboy Club.
With a stunning Halloween themed marquee party launching on October 27th, the glam gothic pop up with feature ethereal ferns, roses and greenery and of course, the unforgettable taste of Tanqueray for you favourite botanical fix.
Anyone visiting between October 27th and November 24th will enjoy the ultimate personalised gin inspired experience and of course the Playboy bunnies will be mixing things up too.
When: October 27th – November 24th
Website: https://thelondoncabaretclub.com                                                                                                                      Insta: @playboyclubldn
9. Mac & Wild's Bloody Scotch Egg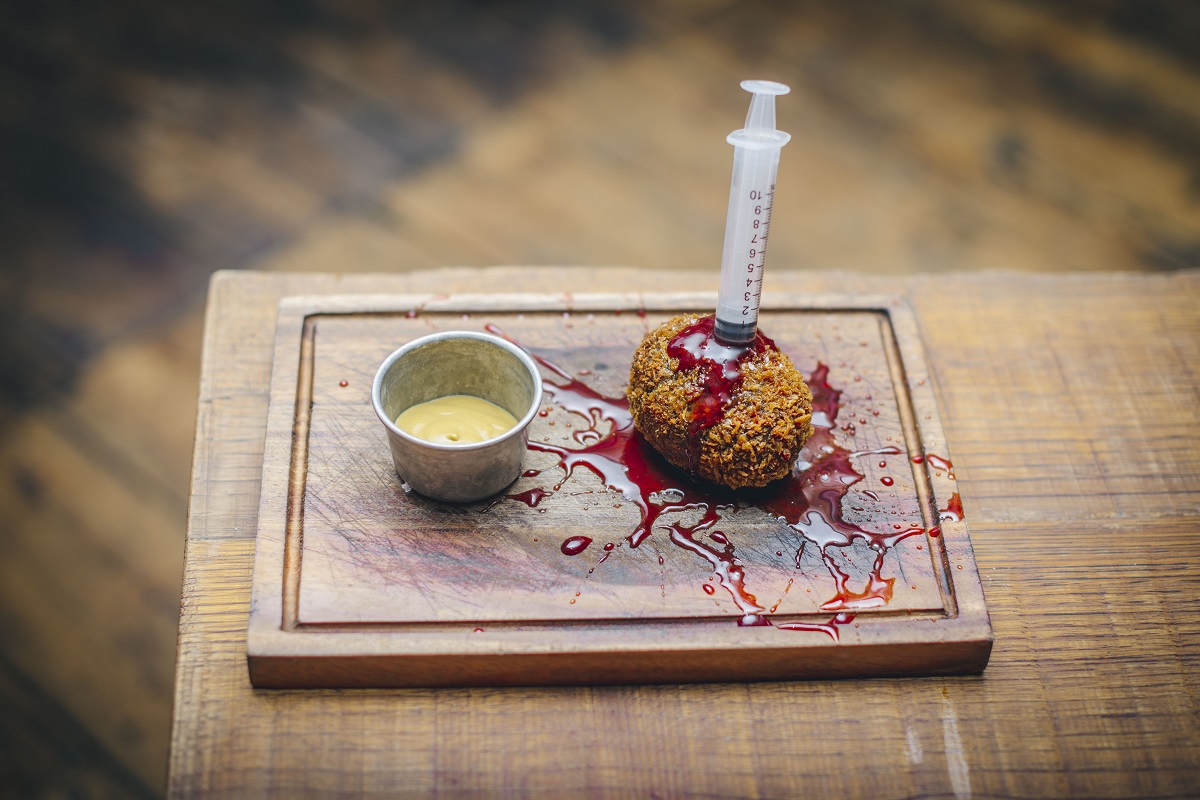 Once you take a bite, you'll never look back!  Forget devilled eggs – these are devilishly delicious!  Each Bloody Scotch Egg at Mac & Wild Great Titchfield Street and Devonshire Square, is served with a 'haggis blood' filled syringe for extra ooze-some flavour.  Visit on the weekend and take advantage of the awesome Bloody Mary Menu too.
10. Bunga Bunga's Spook-tacular Masked Ball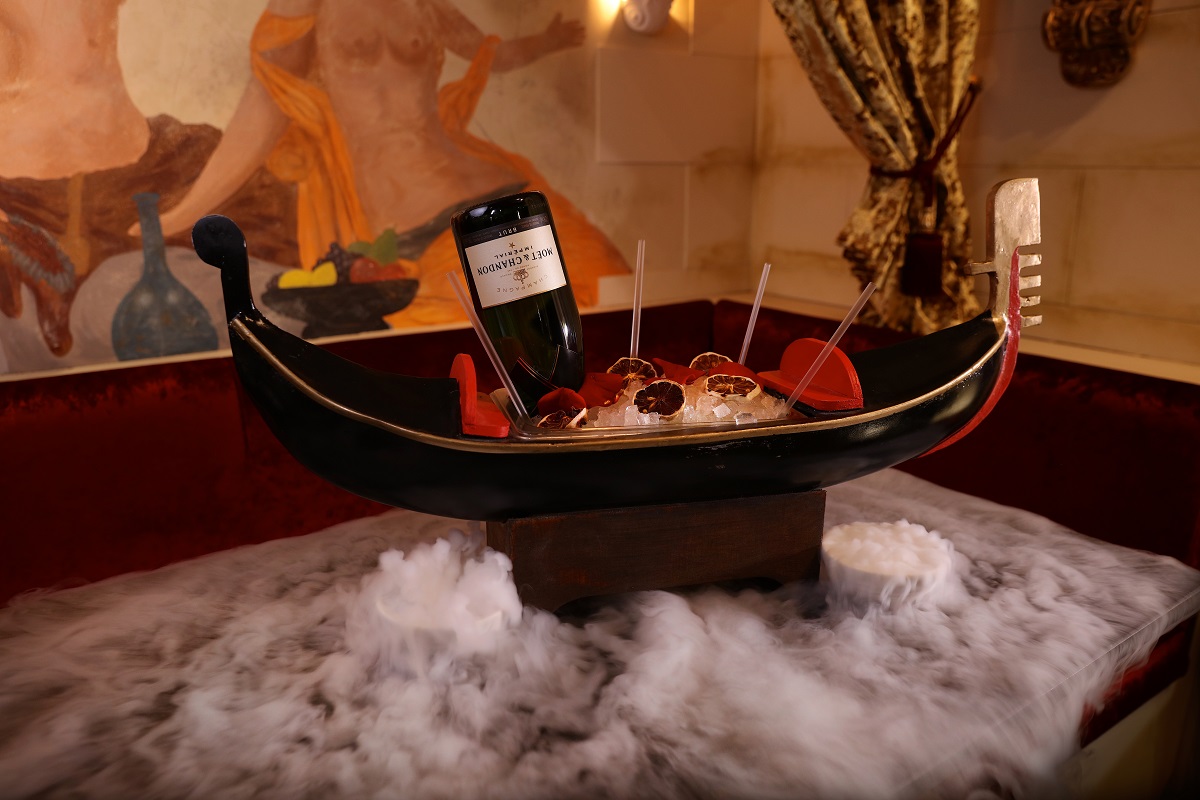 Make it past the haunted meat locker and you're in for a (trick or) treat this Halloween!  With a touch of Venetian, guests are in fora full night of frightful acts and a six course Italian feast.  With the beastly Bunga Boys on stage, Veuve Clicquot will be served on arrival, before dark delights Bunga's bloody tomato Italian pizza arrives to the table accompanied by Belvedere concoctions.
When: Saturday 26th October
Price: 7pm – late
Book: Click here
Book: Click here
Website: covent-garden.bungabunga-london.com
Insta: @bungabungaldn