After the hottest August bank holiday there's ever been, you're probably wishing you'd bought a fan for your baking hot home well in advance…  Tried and tested, Luxe Bible has just the thing – The Air Go Smart Fan by GeosmartPro.
One of the quietest fans you can buy (as awarded by Quiet Mark), this tall, slim and of course, very cool fan not only looks great, but is also home smart.  Turning up the heat when it comes to helping you keep your cool, the Air Go is a fully functional fan, but also comes with an app and voice enabled control which at the touch of a button can be operated from anywhere in the world.
The Air Go Smart Fan is both ios and android compatible and also works with Alexa and Google Assistant for the those rare moments when you don't have your phone attached to your hand!
With timer, schedule, mode change, app automation, and variable speed and swing at the touch of a very easy to use app, the benefits to using The Air Go Smart Fan really are endless.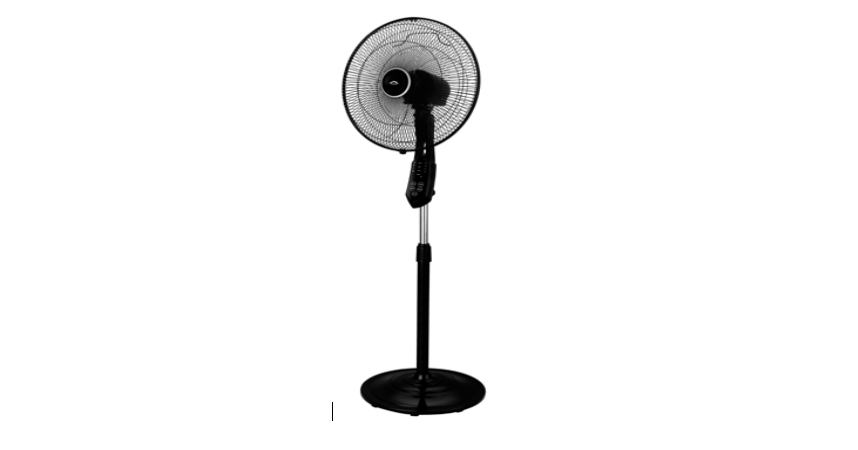 Set it for your children's bedtime and turn it off without having to go into the room.  If you leave pets at home through the day, use the timer from anywhere – whether you're out shopping or at work.  When the temperature in the local area exceeds your certain set limit, Air Go Smart Fan will also automatically switch on, to ensure your front room or bedroom is perfectly cool for your arrival home.
Three different air flows mean you can set The Air Go Smart Fan at normal – for a constant speed, on smart mode when the fan will distribute air as it is naturally (with an outside breeze effect indoors), or on night mode with varying speeds so you don't wake up with a stiff neck or wherever the flow of air has been concentrated.
Easy to assemble, The Air Go Smart Fan comes with a clear set of instructions and only requires a screwdriver, so you'll have it put together and cooling you down in minutes.
In the age of smart phones, you should embrace the smart home.  The Air Go Smart Fan won't break the bank and the app is super user friendly too.  You'll wonder how you ever got by without it!
The Air Go Smart Fan by GeoSmartPro is available now from Amazon priced at £109.99