For families, couples or singles, the eco-friendly Mövenpick Resort & Spa Karon Beach Phuket, is a brilliant choice for luxurious accommodation, fantastic restaurants and relaxation in a prime spot.
The sprawling resort has 362 rooms dotted around the vast tropical complex with palm trees and lush greenery at every turn and intricate pathways which lead you between the spa, restaurants, stunning pool areas and bars.  You'll feel at once like you're occupying you own mini-village.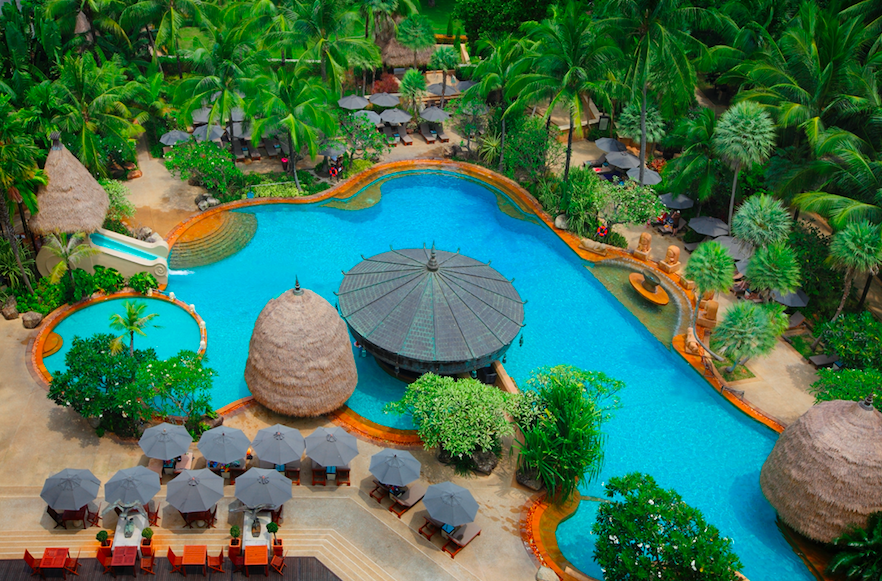 Sustainability is incredibly important to the Mövenpick and as a Green Globe member (the hotel is regarded as Phuket's pioneer hotel in sustainable tourism), their global eco-friendly programme benefits not only the environment, but Phuket's workforce and the local community.
Team members are encouraged to help local charities while the hotel partakes in fundraising initiates and educational sessions.  As an equal opportunities employer, Movenpick hires and develops local people, meanwhile every opportunity is made to reduce water consumption and manage waste, while introducing renewable energy sources.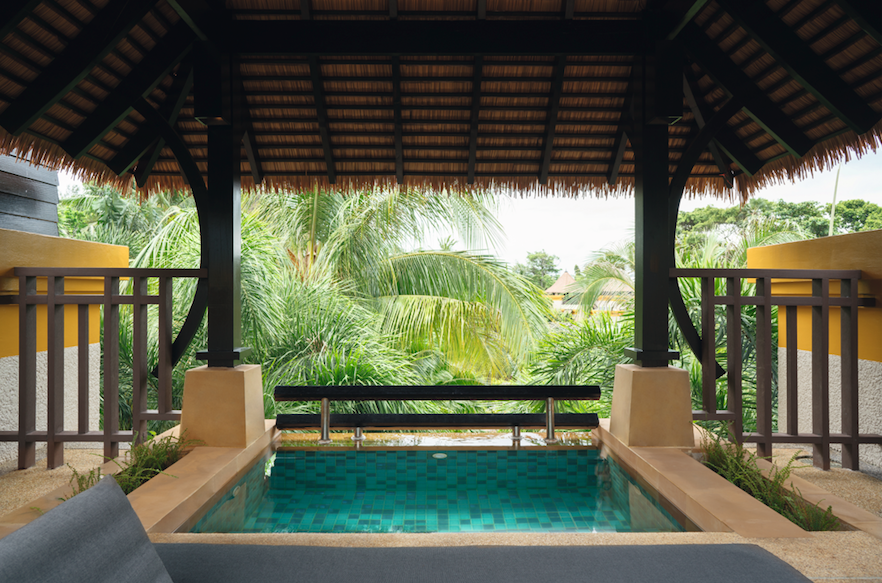 With a range of room options to suit everyone, perhaps the most luxurious is the penthouse plunge pool villa which at 72sqm, is huge!  With traditional Thai decor, the bedroom is extremely spacious, leading to a gigantic hallways which then leads into the massive bathroom!  A private stairway will take you up to the sundeck with your very own private plunge pool – a necessity in the stifling Thai heat!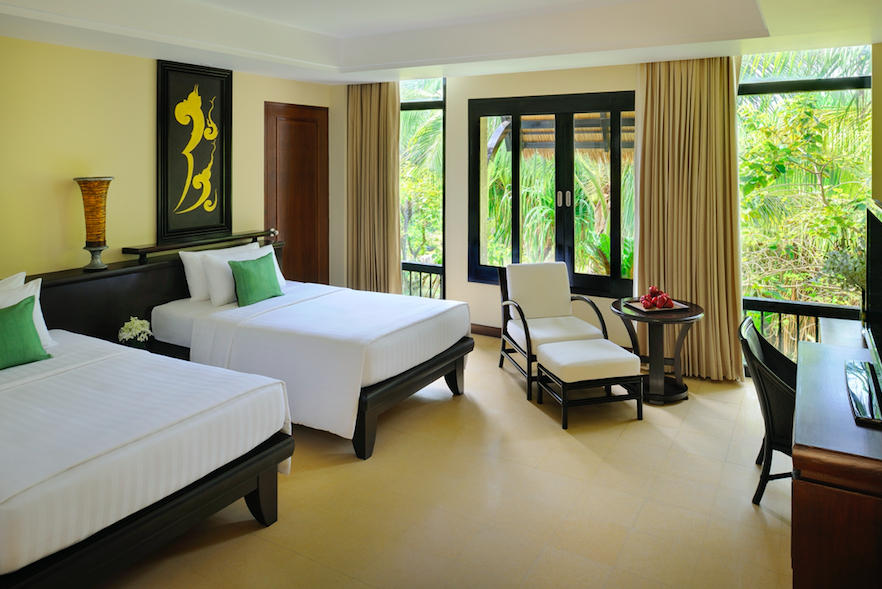 If you don't happen to have you own pool though, there's a number of public pools dotted around the resort – some which are quiet and relaxing, some a little noisier with plenty to keep the kids entertained!
If you're a foodie, then you definitely won't be disappointed as the Mövenpick Resort & Spa Karon Beach Phuket is home to the Karon Beach Square dining complex.  There's a number of great restaurants to choose from ranging from Brazilian cuisine at El Gaucho, relaxed outdoor vibes at MINT Bar and Restaurant, along with gorgeous food at OrientAsia which benefits from great views out across the beach.  They have a range of delicious dishes with everything from massala to daahl.  Breakfast is served in the Pacifica restaurant and is a must if you're staying at the hotel.  Offering everything you can think of, this will keep you full, way past lunch…
..And filling that huge hungry hole between lunch and dinner, Chocolate Hour will satisfy the sweetest of cravings.  Taking place daily in the lobby, you can indulge in marshmallows and churros dipped in seemingly endless chocolate from the fountain, along with pastries, cakes and coffee.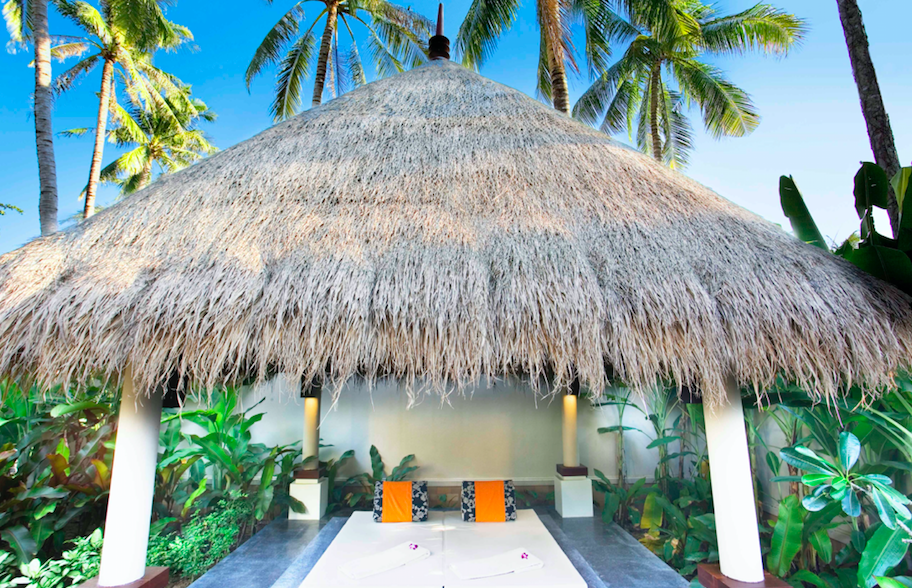 Further indulgence comes in the form of The Spa – an absolute must if you're staying at the Mövenpick. This tranquil haven offers every kind of massage you can think of including couples massages.  A 60 minute session will leave you feeling relaxed, rejuvenated, and mentally lighter and freer, as the therapists work on every joint and muscle in the calmest of surroundings.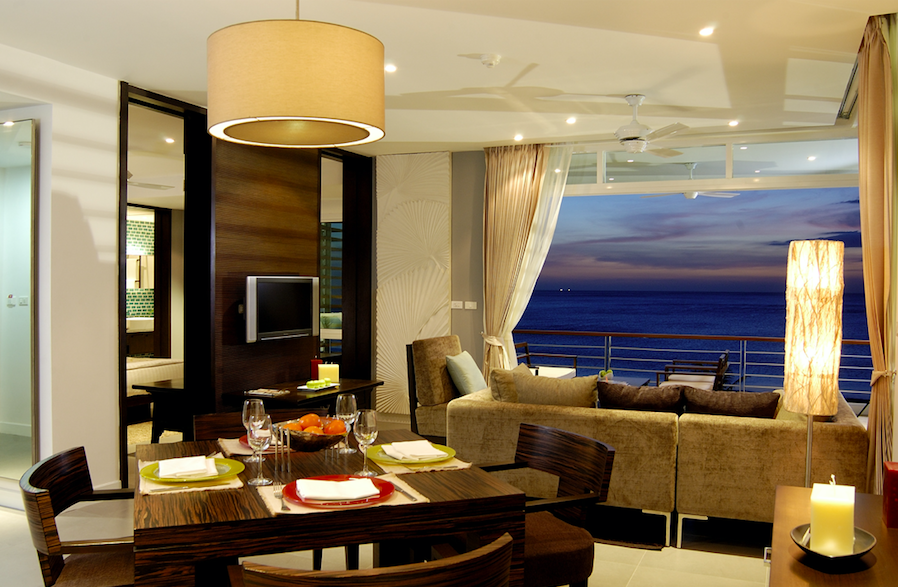 With sweeping views out across Karon Beach, the Movenpick Resort and Spa boasts a number of luxury apartments, so if you prefer some privacy and space for the family, these stylish and modern apartments in their own gated complex are the perfect choice.  They also come with access to the exclusive infinity pool and benefit from en-suite bedrooms making them a home from home for your stay in Phuket.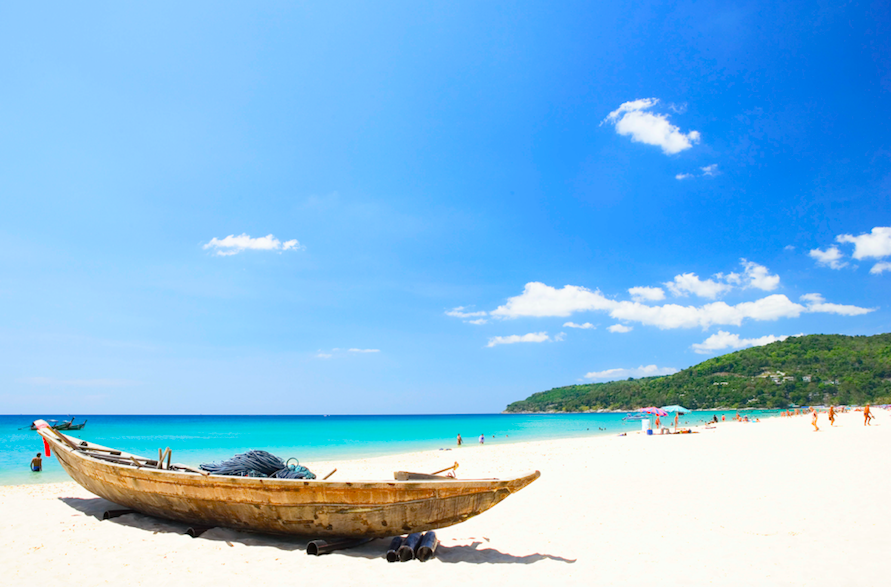 Mövenpick Resort & Spa Karon Beach Phuket appears to have thought of everything!  Whatever you're looking to get out of your stay in Karon Beach, the resort has it covered, while its sustainability programme ensures you're also doing your bit for the environment, which in the current climate is more important than ever.
Click here to book and here to check out our review of the Movenpick Myth Hotel in Patong.