Everyone's favourite kind of library should be a wine library and that's exactly what you'll find at Enoteca Rabezzana in the Spitalfields market area of the city.
With an extensive selection of hand picked  bottles from all over the Piedmont region, you'll be staggered by the number of wines which line the walls and even the ceiling!  Better still, it's not one of the those libraries that remains untouched because its contents are too rare and too expensive to touch, there are plenty of welcome gaps in between – evidence that visitors have definitely been making delicious selections to go with their beautiful food.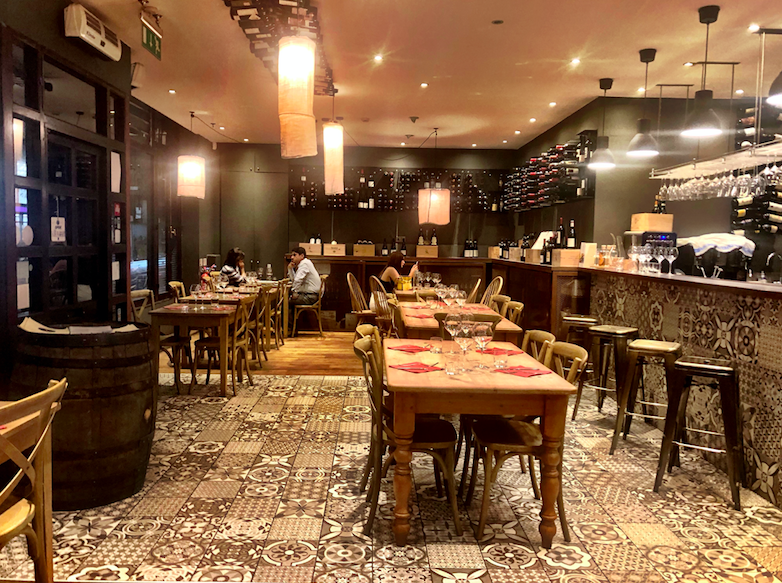 The vibe is definitely 'fancy Italian farmhouse kitchen' with jamon hanging up by the bar, farmhouse style wooden tables, a stunning tiled floor and a really friendly feel. Vincenzo welcomes us like old friends and we're wrapped up in his amazing wine knowledge within minutes – our mouths watering at the thought of what's about to come.  For me, there is only one thing better than eating delicious, carefully sourced, fresh, Italian cuisine and that's when it's perfectly paired with a good glass (or four) of vino.
A quick glance at the menu tells you it has been honed from a very passionate chef, with a choice of charcuterie plates, fish and meat, small fancy perfectly formed tapas dishes and pastas.
Federico Casali is head chef at the helm and his style is experimental and true to form using forgotten ingredients in classic dishes, all with his own take on them.    This is REAL cooking at its Italian best.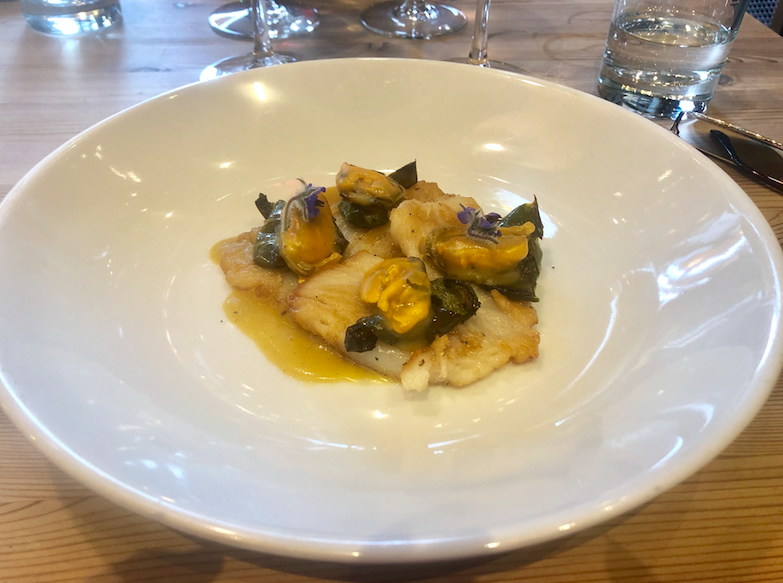 Keen to try something different (…as the saying goes, when in Roma…or close to at least), I was convinced by Vincenzo to go for a starter from the specials menu – I'd suggest you do this too.  Ray wings with mussels in a true-to-form mussel sauce had my taste buds exploding – a simple dish, elevated by the potency of the mussels and decorated with the prettiest of purple flowers.  My sister went for the pork belly starter – a delicious example of mouth watering pork and accompanying belly fat which was rich and juicy. We tried two delicious wines – the Carjcanti 2014 with an elegant acidity, and a hint of salty minerality, and the Colli Senesi Riserva Docg Chianti (from the north side of Chianti), fruity, gentle and great with the fish.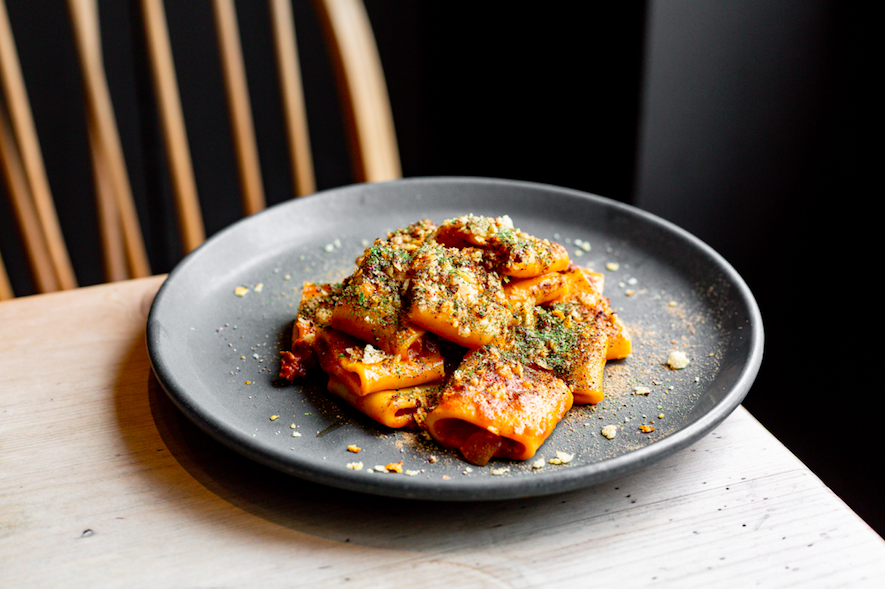 When it comes to the main course, you can really do no better than the paccheri (fat tube pasta which definitely came with 'a bite') wild boar ragu and parmigiano crumble – the sound of this along is enough to make your mouth water, but the taste… unbelievably delicious.
My sister, went for what would've definitely been my second choice  – the ravioli with truffle and mushroom, pecorino cheese and a hit of black pepper sauce, paired with a wine I'm craving as I write – the Corvina Veronese, ruby red in colour with black cherry and chocolate notes.  There was literally no better pairing for a ragu.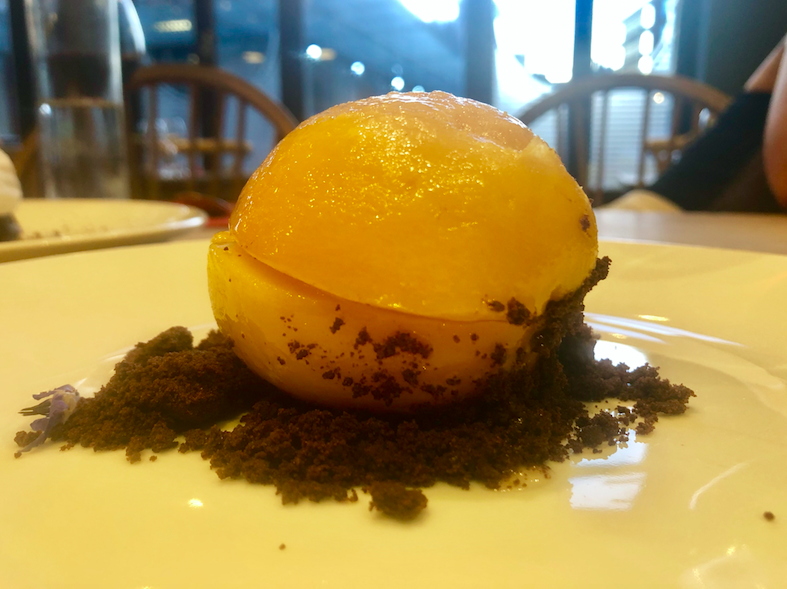 For dessert, it had to be something light and the glazed peach, levitating on butter biscuit and crumble hit the spot perfectly.  We spent the entire journey home talking what about wonderful evening it had been.
For an Italian meal in one of the coolest parts of London that will really transport you to the land of the mountains (thanks to Vincenzo), Enoteca Rabezzana should definitely be top of the list.
Like Italian food?  Check out our review of other Italian restaurants here.