Visiting London? Worried you don't have enough time to see all of the capital?  Well we might just have that covered…  Visit Fenchurch Terrace at Sky Garden for the most breathtaking panoramic views of the city along with mouthwatering cocktails in a gorgeous setting.
Situated at the very top of the famous "Walkie talkie" building we are even sure Alicia Keys would certainly agree that London Sky Garden has concrete Jungle vibes!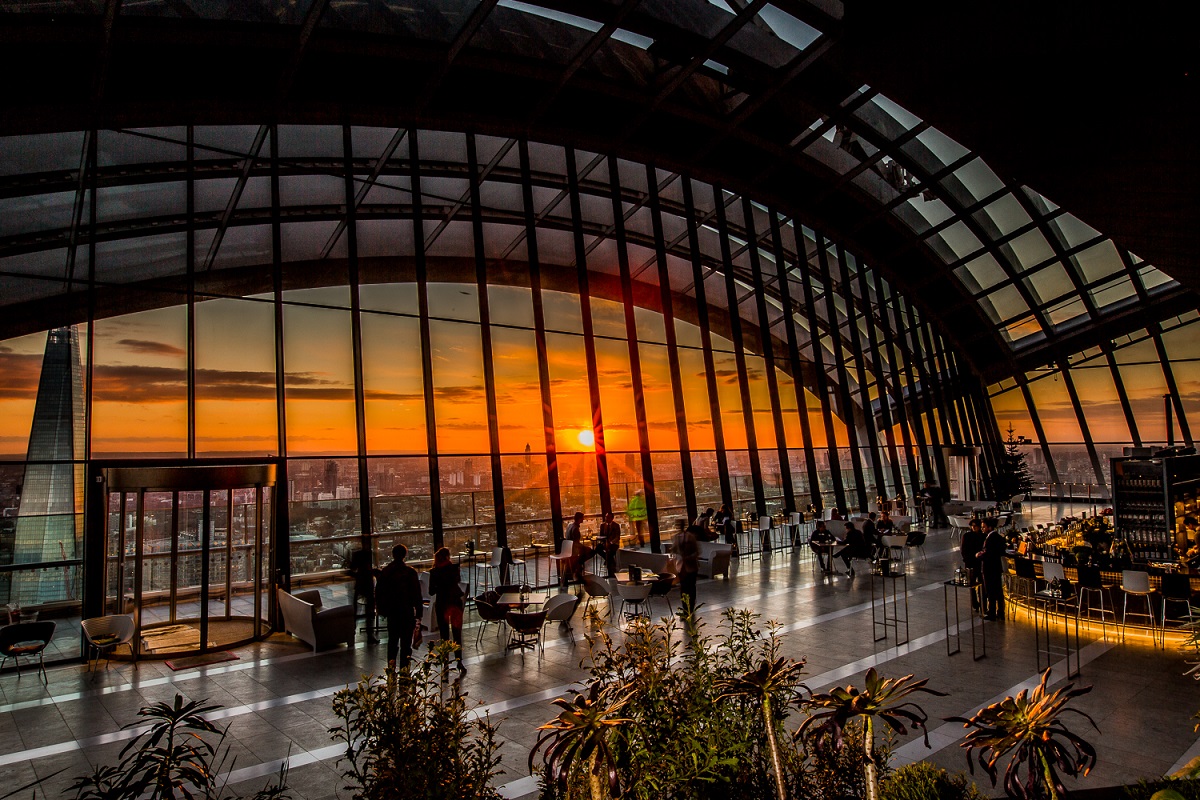 From the moment you access the lift which whizzes you up 36 flights in the space of a few seconds, you just know it's going to be an experience not easily forgotten.  First stepping out into the stunning Sky Garden you are greeted by an abundance of natural light, floor-to-ceiling windows covering a 360 degree angle of the city, phenomenally landscaped gardens and a substantial outdoor balcony area covering the width of the building so that you can get even closer for those infamous instagrammable photographs!
London Sky Garden doesn't just provide outstanding views, there are various places to eat and drink whilst taking it all in, including the Fenchurch Terrace and Restaurant, Brasserie, City Garden Bar, Sky Pod Bar and exclusive private dining.
We decided to sit back, relax and absorb the beautiful surroundings on the Fenchurch Terrace with a cocktail… or two… okay maybe three…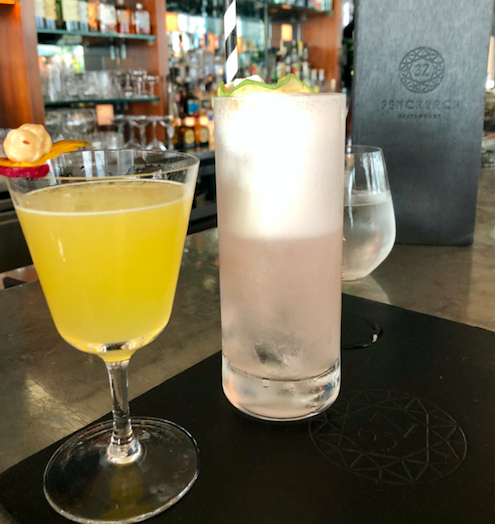 The cocktail menu was a pleasant one with a wide range of liqueur mixes and flavours to be had.  Quite a hard choice when you want it all but the very professional bar staff kindly recommended our first two which were certainly not a disappointment.  We started off with the West End – a blend of smooth Don Julio with mango, kalamansi and vanilla.  With a beautiful nutty, biscuity taste, the almonds were we served on the side we the perfect accompaniment.  My sister had the Lancaster Gate – a fizzy mix of Belvedere Lake Bartezek Vodka and cranberry tonic.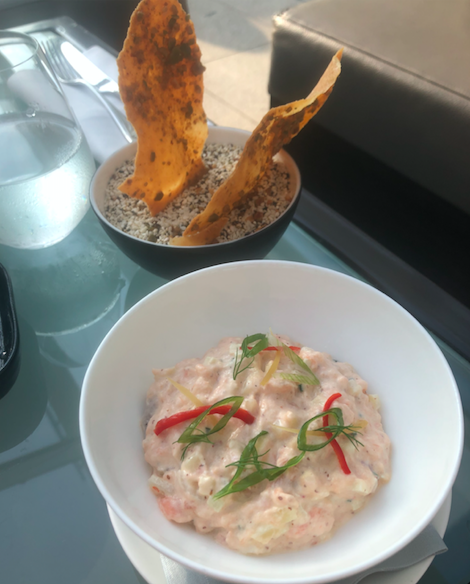 Along with freshly baked bread and a gorgeous Salmon Rilette (they do amazing light bites at Fenchurch Terrace, with a full restaurant menu available inside), we went in for another round of exquisite cocktails.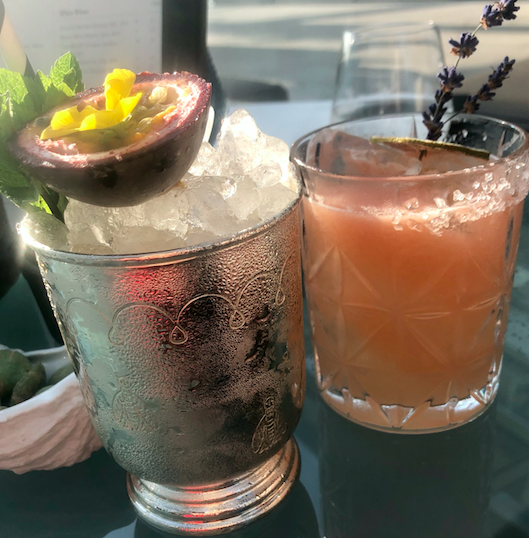 This time we had the Marylebone which came in an iced silver tankard, decorated with a half pomegranate and yellow edible flowers.  Strong passion fruit flavours were quickly followed  by subtle sweet notes, while the Mile End cocktail had a sugary, salty rim which complimented the peachy notes with a hit of sweet and sour.  Mouthwateringly good.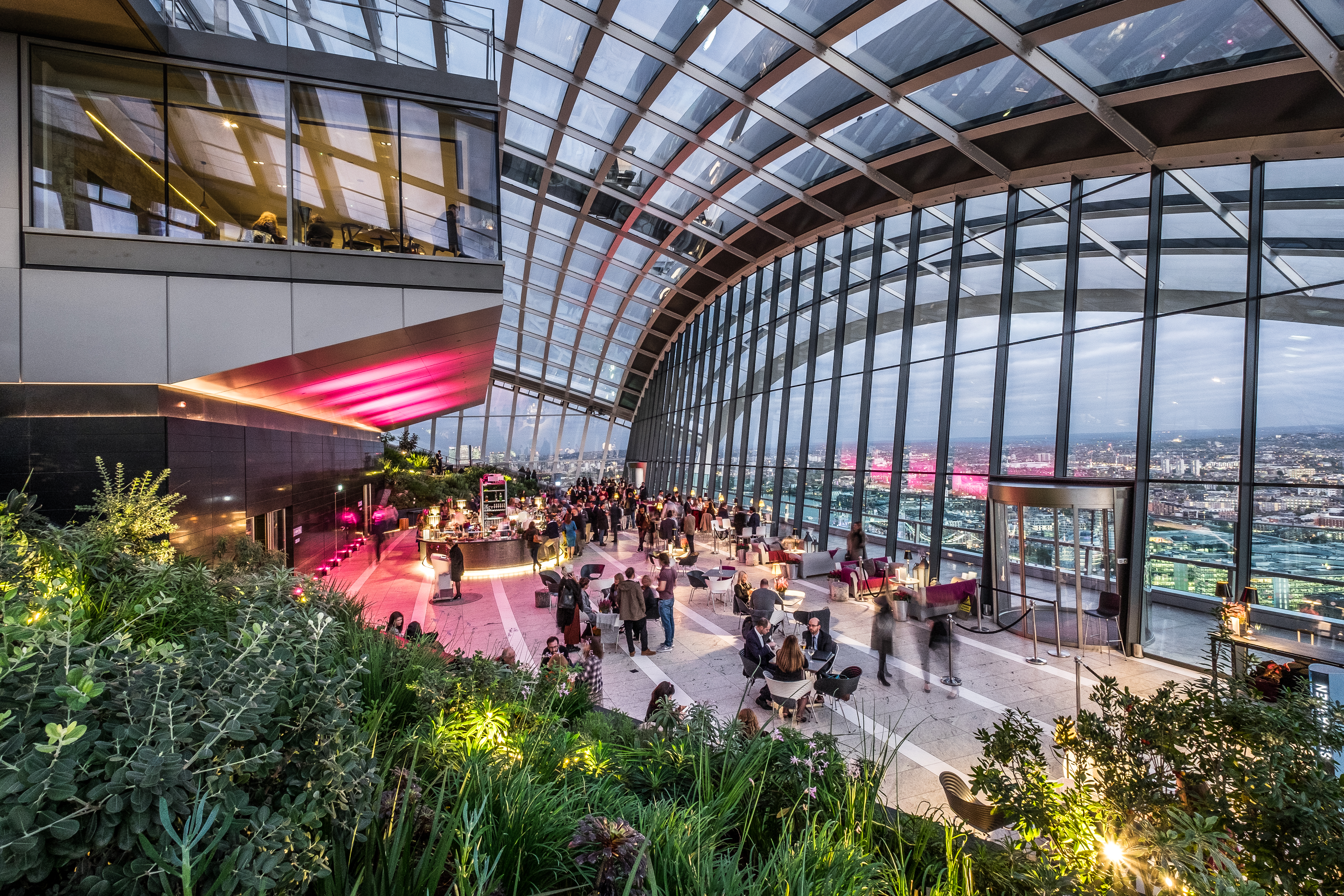 For a unique date night, sight seeing with a difference, or even if you've lived in the city for 10 years, yet not ever ventured up to this incredible botanical spot, Sky Garden should be top of your list, as should sitting on Fenchurch Terrace sipping cocktails and watching the sunset.  Most definitely an unforgettable experience.