Phyllis Court in Henley on Thames is a private members club steeped in a colourful history, yet rolling with the times in the 21st Century.
Occupying a stunning location on the banks of the river, Phyllis Court was the Manor of Henley back in 1301, becoming the Phyllis Court Club for sports and social events in 1906.  It has played host many times to Royalty and notable figures over the years including Queen Anne, King Edward VII, Oliver Cromwell and Queen Elizabeth II.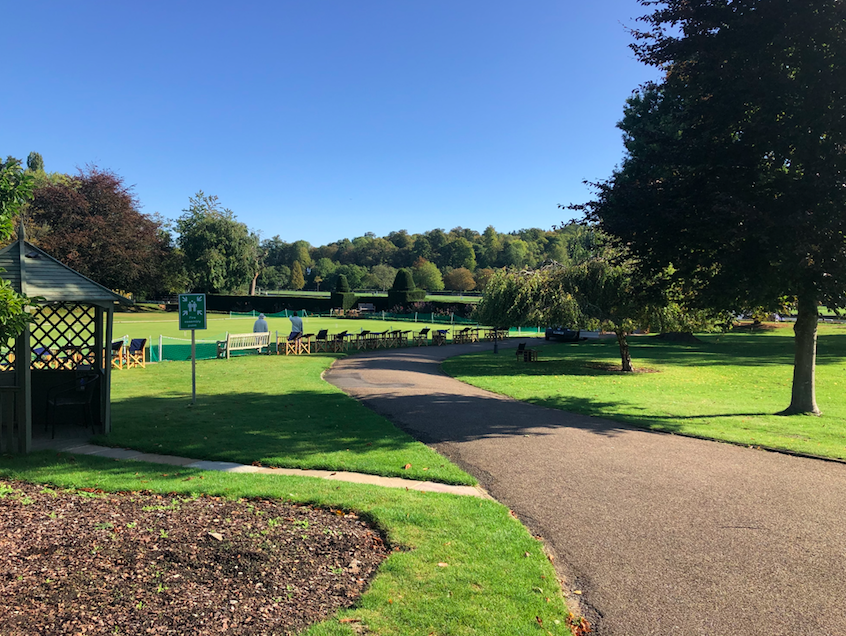 Boasting perfectly manicured lawns for bowling and an extensive tennis court area, Phyllis Court has just launched its brand new state-of-the-art fitness centre which, just a short walk from the hotel has immaculate changing rooms and lockers, and a full new gym with weights area and touch screen Technogym cardio equipment.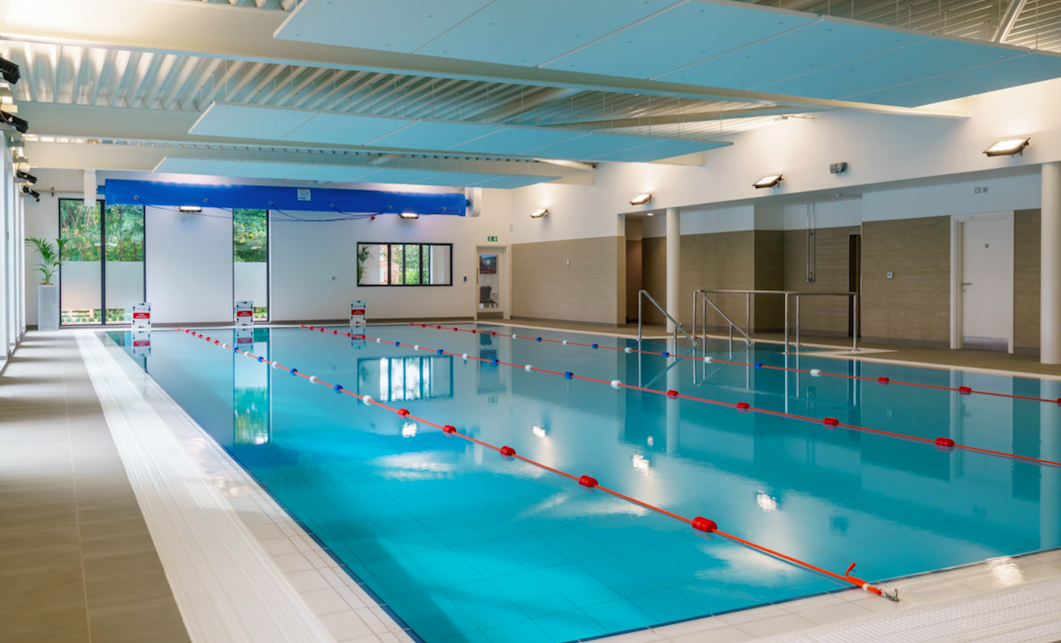 The 20 metre swimming pool is light and airy, making it the perfect place to unwind before trying out the sanarium (combined sauna and steam room facilities) set at 72 degrees for the ultimate relaxation experience.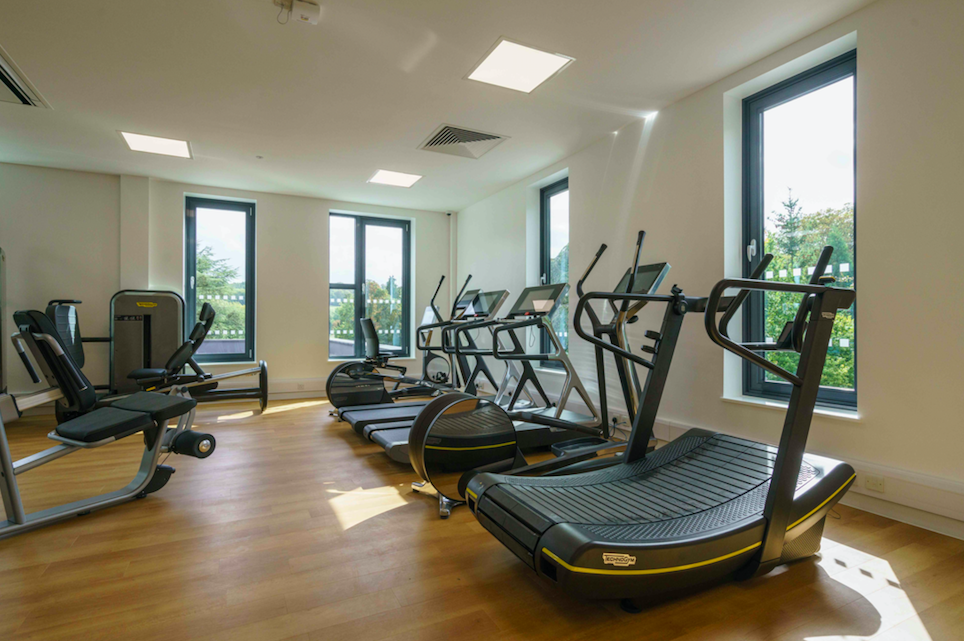 With 17 individually styled rooms with traditional furnishings, accommodation includes good sized bathrooms and comfy Tempur mattresses on the beds.  My room also benefitted from a spacious terrace overlooking the patio area outside –  charming for a cup of coffee first thing.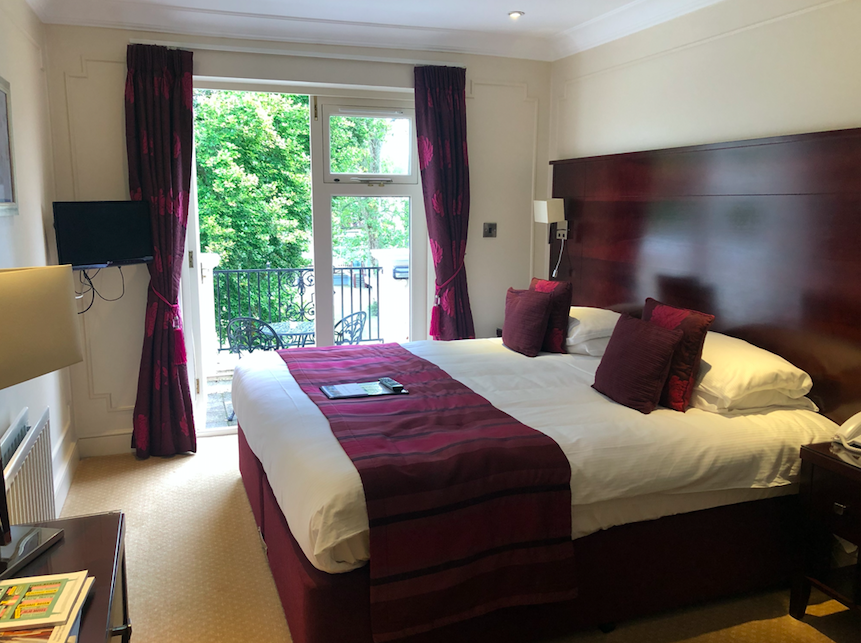 The lounge is half conservatory with fabulous views out across the river, while the other half has decadent sofas, royal portraits on the walls and various newspaper cuttings, along with original blueprints of the hotel.  You could while away a few hours in this room as Phyllis Court's history is truly fascinating to read about.
On the night I stayed, the Dining Room had been transformed into Cromwell's – a fine dining restaurant pop up offering a delicious set menu (great timing!)  With Exec Chef Carl Jackman at the helm, his ethos is to use local produce from the area, while supporting the community.  The list of artisan suppliers which he uses (including Swig wines) are all listed on the back of the menu which I thought was a lovely touch.
Stand out dishes on the amazing menu include the second course of Day Boat Turbot which is one of the best fish dishes I've ever eaten ever.  The seawater foam was salty and tasted just like the sea (in a good way!) complimented by the anchovy crumb, while the fish itself was beautifully fresh and subtle in flavour, accompanied and balanced by a creamed celeriacsomethin along with the acidity of pickled grapes.  Each wine is expertly paired and this particular wine – a South African Adi Badenhorst 2016 Family White Blend was just perfect.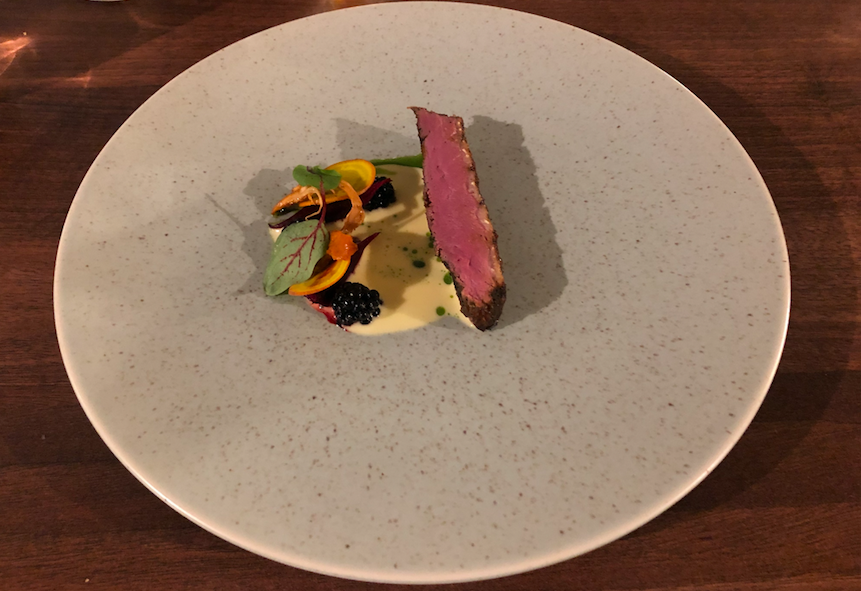 Another of my favourites was the duo of beef – a Wagyu sirloin and Aberdeen Angus braised short rib, served with a comte potato anna, pickled veg and a stunning 2016 Keermont Merlot from Stellenbosch.  The two contrasting beefs were exquisite and cooked to perfection.  You can look forward to this dessert right before the lemon curd and meringue dessert (the first of two desserts) which is heavenly.
This very special menu runs until the 21st December (Tuesdays to Saturdays) and is well worth booking in for while it's still available, priced at £68 for the menu and an additional £45 for matching wines.
For details of membership packages, please called 01491 570 500 or click here for more info, and for accommodation prices for non-members, click here.