Samsung have unveiled their new luxury 'foldable smartphone' – the Galaxy Fold, featuring the world's very first 7.3 inch Infinity Flex Display which folds into a compact phone device with a cover display.
So what is the Samsung Galaxy Fold?
The Samsung Galaxy Fold's innovative smartphone delivers a new mobile experience, creating a premium foldable device without the limits of current smartphones, in turn, introducing a whole new category to the current market.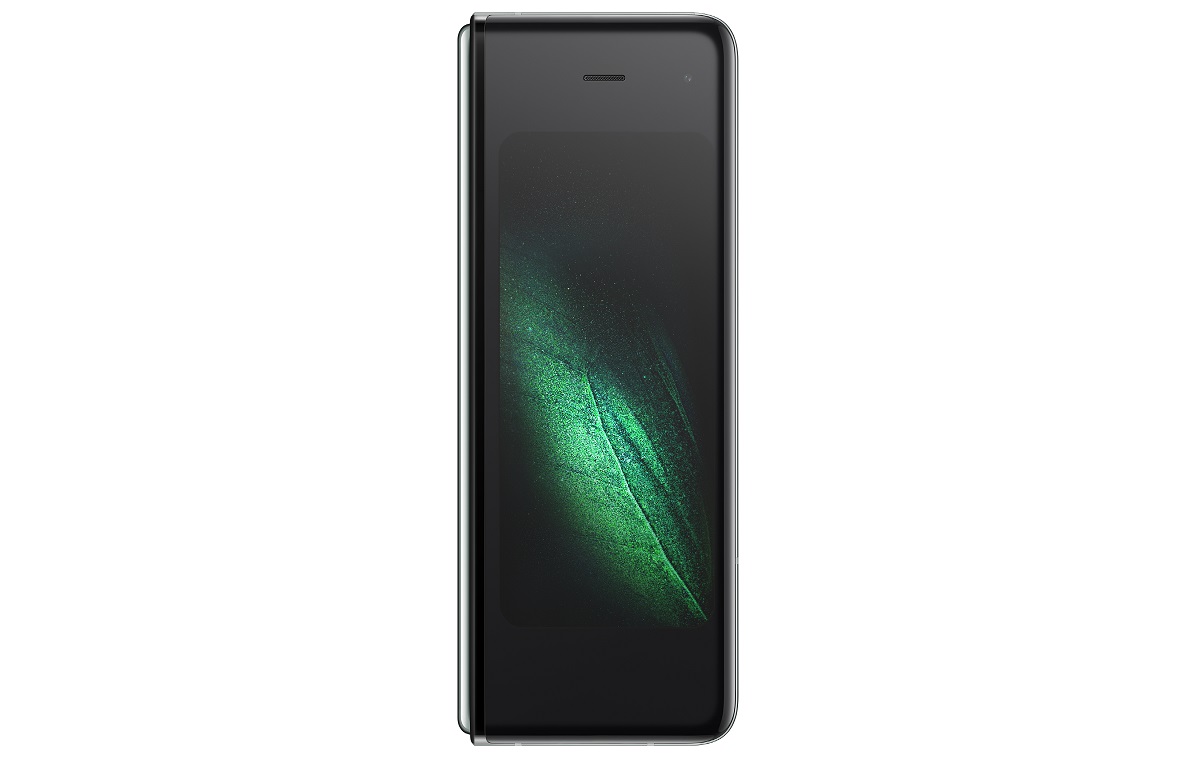 Display
The smartphone and tablet which folds into one, gives the user the best of both worlds in one compact package with Samsung's largest ever display.  50 per cent thinner than the typical smartphone, the internal screen folds due to a newly invented polymer layer which is flexible yet built to last, while  'App Continuity' allows for seamless transitions between screens.
Hinge Mechanism
The Samsung Galaxy Fold opens like a book and closes flat thanks to its sophisticated hinge mechanism with multiple interlocking gears for a sleek, smooth operation every time.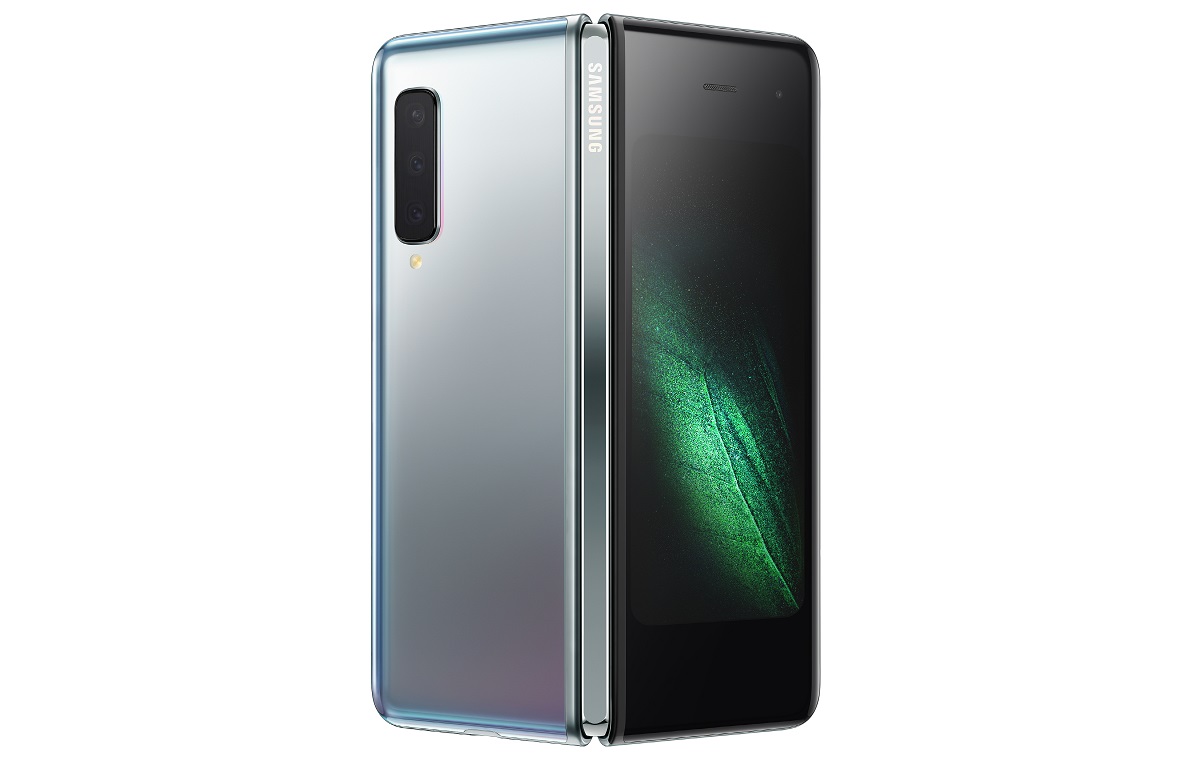 Design
Complete with finger print scanner on the side, the Samsung Galaxy Fold comes in a number of unique finishes – Space Silver, Cosmos Black, Martian Green and Astro Blue.  Elegant and stylish, you can use one-handed for calls and texts, or change to the full tablet screen in an instant for movies, presentations and browsing.  Up to three apps can be open and displayed simultaneously on the main display for multi-tasking.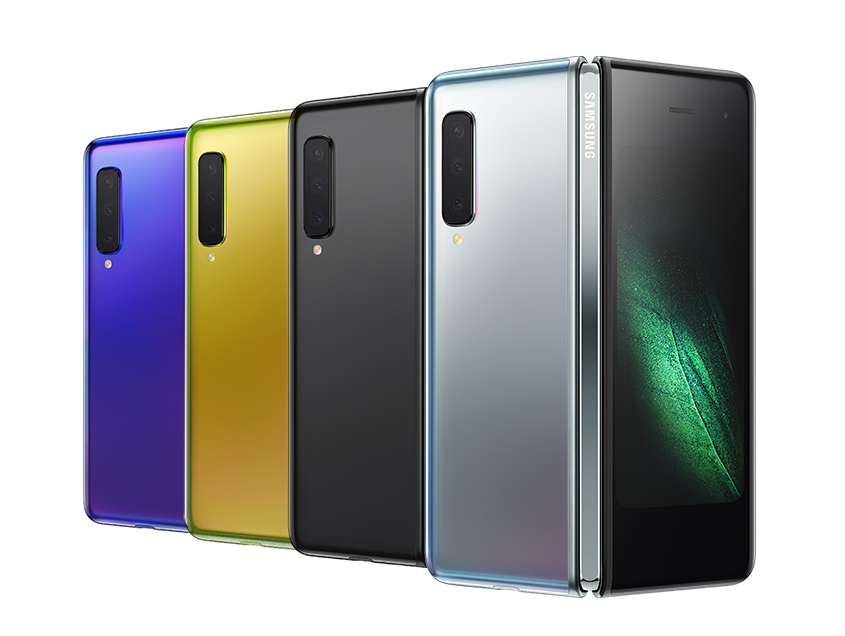 Camera
The device's flexible camera can capture the moment whichever way you hold it with three lenses in the back, two on the inside and one on the cover.
"Today, Samsung is writing the next chapter in mobile innovation history by changing what's possible in a smartphone" said DJ Koh, President and CEO of IT & Mobile Communications Division, Samsung Electronics.  "We created Galaxy Fold for those that want to experience what a premium foldable device can do, beyond the limitations of a traditional smartphone."
For product specifications and more information, click here.  To see the video, click here.
The Samsung Galaxy Fold (4G) will be available from April 26 starting at £1515, with a 5G edition also being developed.msung Gal