So here we go with The Luxe List June 2019.  From Sicilian supper clubs with Strazzanti and TT Liquor to celebrate Negroni Week, to The Goring Bar's first new restaurant in over a century, there's also the awesome Applebee's pop-up on the Southbank complete with sandpit and fish and chips, plus COYA's new cigar night!  Get that diary filled up now.
National Pineapple Day 27th June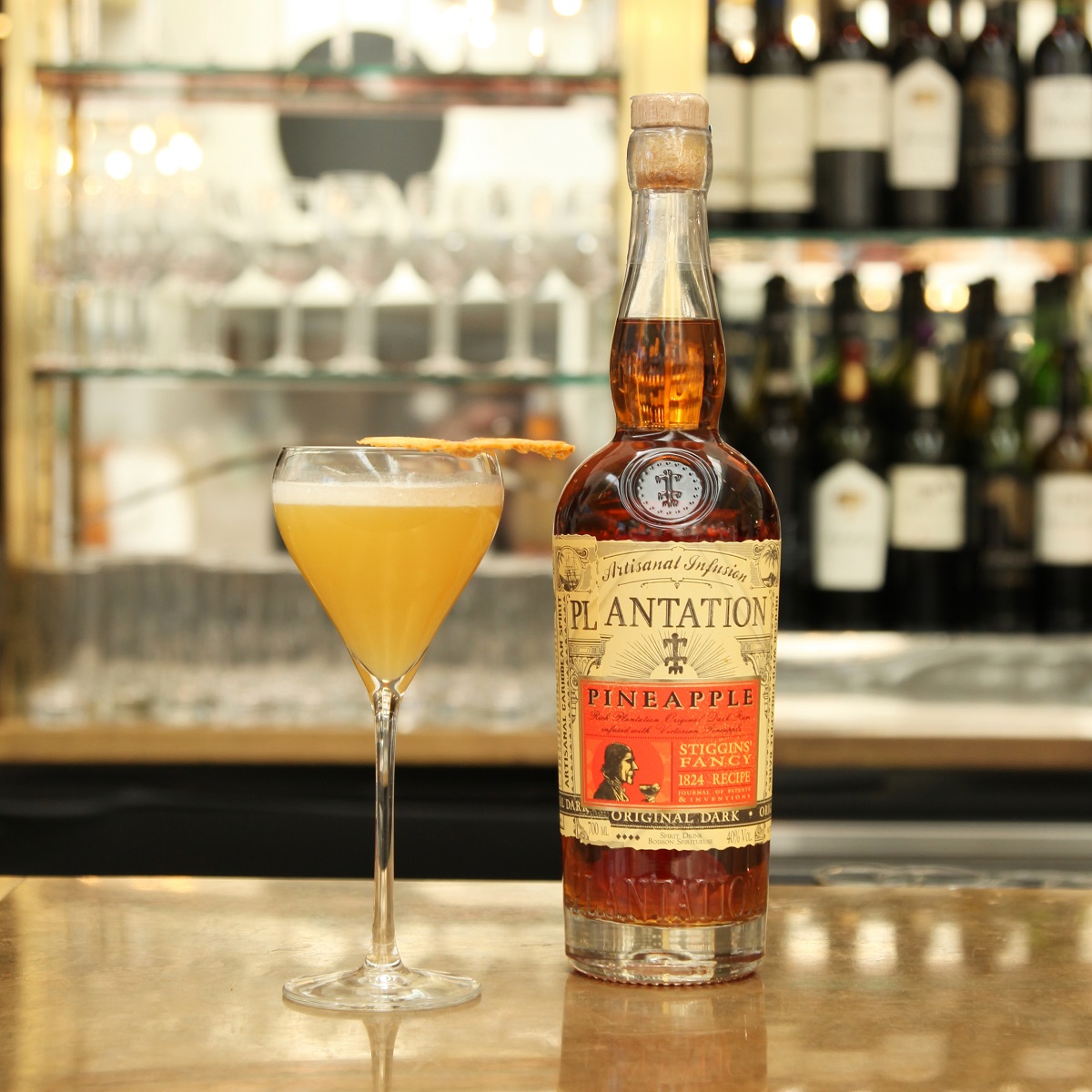 What better way to shake things up on National Pineapple Day than by offering free pineapple daiquiris?!  Multi-award winning Plantation rum are getting in the swing of things at all Harvey Nichols bars nationwide between 12-11pm.  If you're over 18 and following @harveynichols on instagram, you can claim your free Plantation Stiggins' Fancy Pineapple Daiquiri any time from 12pm onwards.  You can also buy your own bottle (RRP £40) and get fruity at home!
New Opening: Siren at The Goring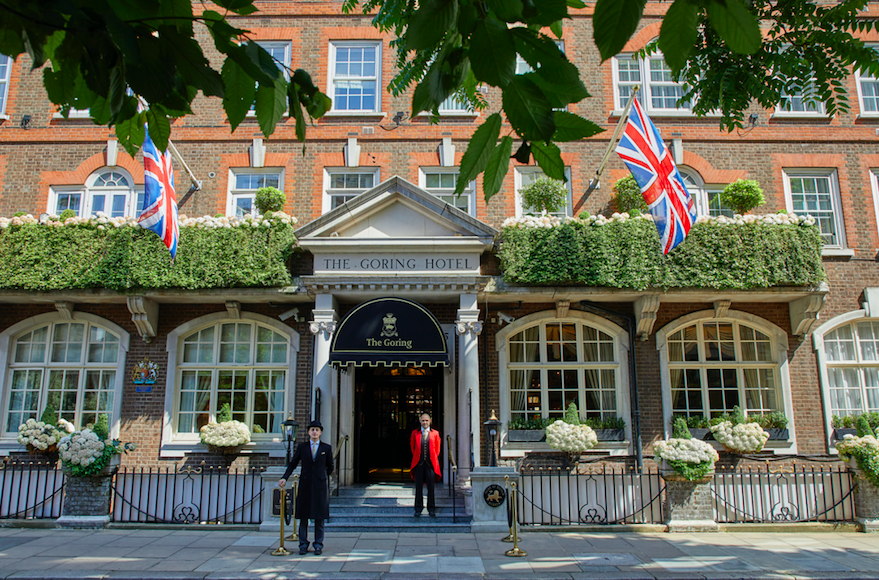 Brand new to The Goring Hotel in Belgravia, Siren will open on June 12th– the hotel's first new restaurant in 109 years!  Designed by Russell Sage, the seafood restaurant will showcase the finest Cornish produce with Nathan Outlaw at the helm in a magical setting – overlooking the hotel's stunning secluded garden.  Mouth watering offerings will include cured monkfish with ginger, fennel and yoghurt, and turbot, herbed and battered with warm tartare sauce.
The Goring Bar meanwhile, will be transformed into a chic, stylish space with a new collection of signature cocktails from Bar Manager Tiago Mira focusing on British spirits and incorporating a wide variety of herbs from the The Goring's own garden.  Click here for more info.

Complimentary MARTINI?  Sign us up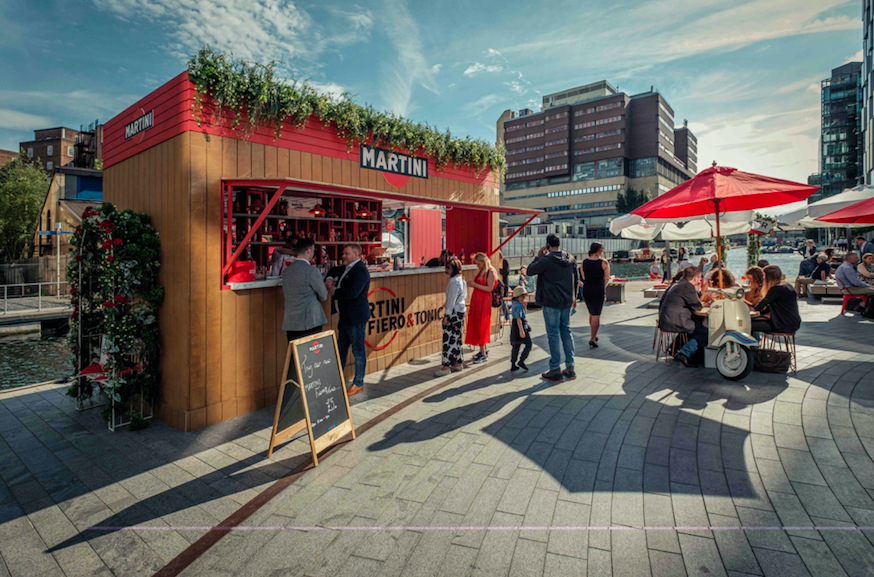 Until Saturday 22nd June, you can enjoy complimentary MARTINI Fiero & Tonics at the Fiero Waterfront pop-up in Merchant Square, Paddington.  Hotly tipped as the big drink of the summer, Fiero & Tonic's bittersweet orange flavour and striking red colour coolers are available 4-6pm tomorrow, Thursday, Friday and Saturday.  Where else can you sup on FREE drinkies at the weekend?!
Sartoria and Acqua di Parma's New Menu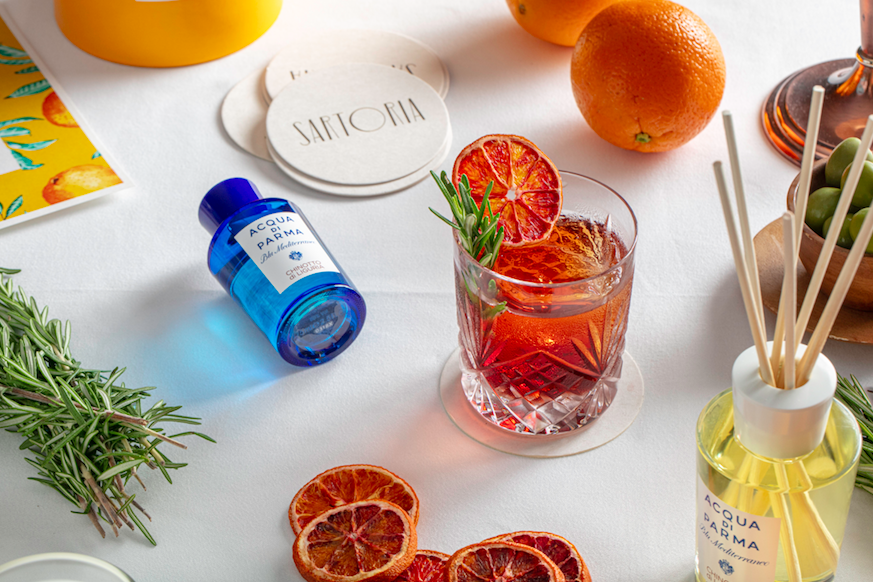 Just in time for summer, Sartoria has partnered with Acqua di Parma to launch a brand new lavish menu of cocktails and cicchetti.  Evoking the Italian charm of the Med, the menu highlights the link between scent and taste with Francesco's Mazzei having crafted three cicchetti and three aromatic cocktails celebrating the scents and flavour of Panarea, Amalfi and Sicily. We love the sound of the 'Nduja roast scallops with fig compote' highlighting the sweet, spicy notes of fig and pink pepper in the Fico di Amalfi fragrance, to be enjoyed in the elegant Libare Bar and Terrace which has been transformed for summer.
Coya's Noche de Cigarros Event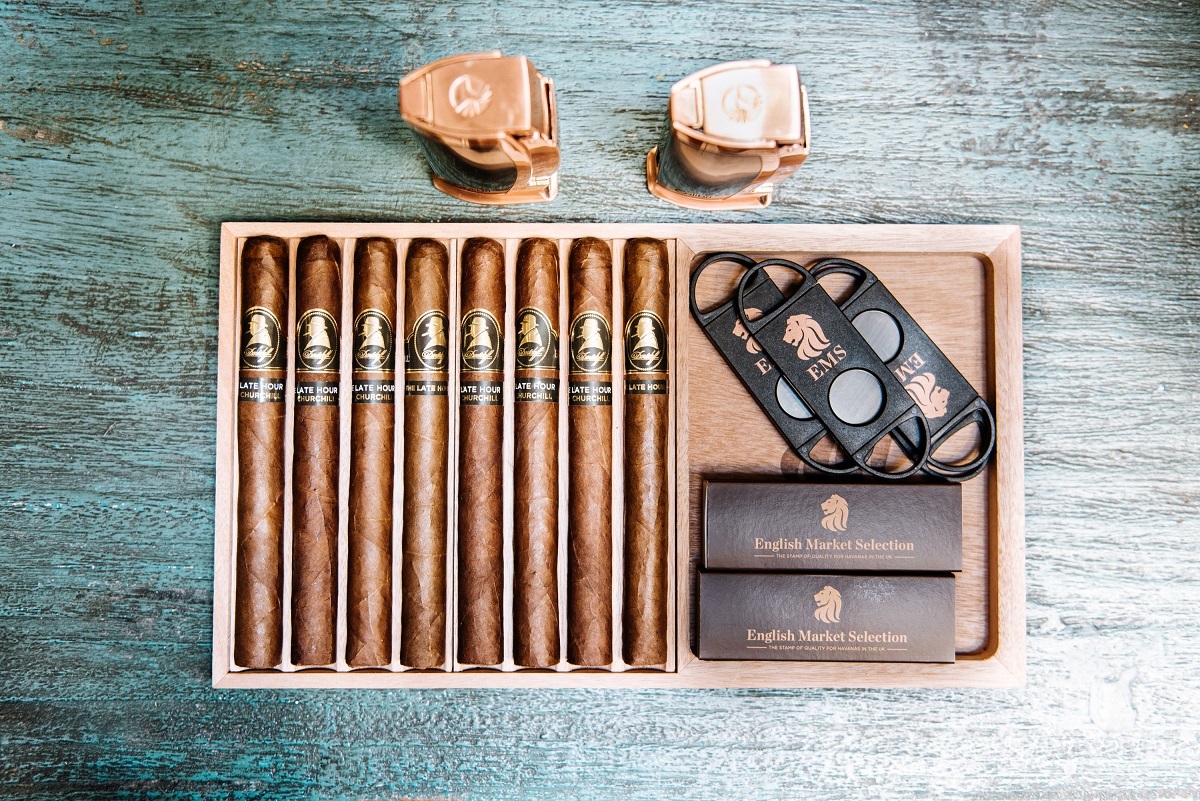 Taking place on Tuesday 11th June, renowned Peruvian restaurant Coya Angel Court will be hosting its very first Noche de Cigarros evening – a relaxed soiree with cigar and cocktail tastings, kicking off with a welcome drink.  Guests will get to enjoy a Montecristo Open Master cigar along with two signature cocktails – The Nut Nut and the El Capitan on the secluded COYA terrace.
New Opening: Kitchen at Holmes on Baker Street
Opening on 12th June, Kitchen at Holmes is offering up an open kitchen concept for all day dining with a delicious menu created by head chef Stefano Motta.  Expect Scottish scallop tartare with yuzu basil and green chilli, courgette spaghetti with pistachio, basil and smoked ricotta, and the finest of Sunday roasts!
Flexi Charity Dinner at The Square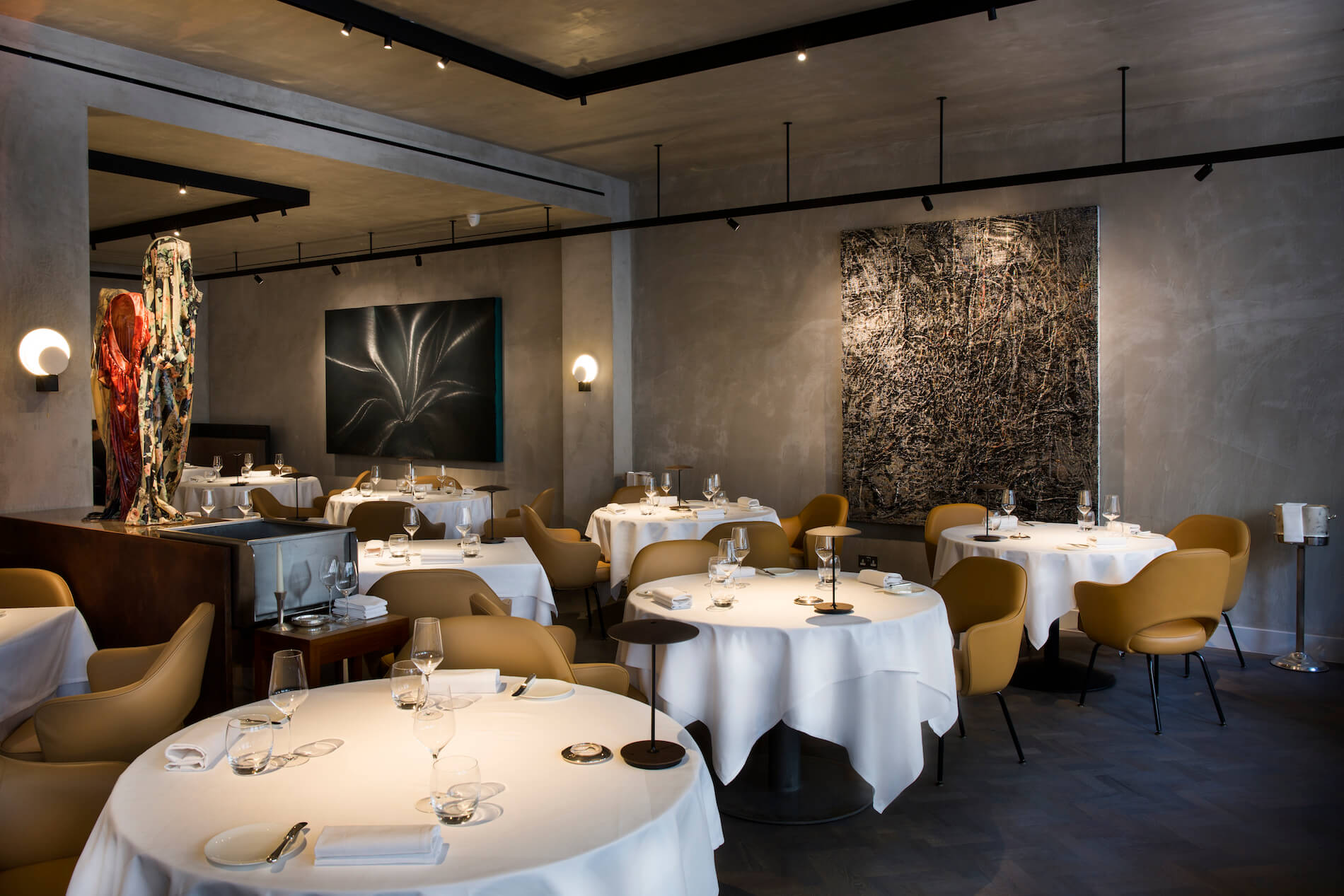 On Monday 10th June, The Square is championing The Felix Project the pioneering charity saving food and changing lives in our nation's capital. Londoners are invited to join a special dinner with a bespoke menu in celebration of the charity's mission to solve food poverty with surplus food. This year, The Felix Project aims to rescue enough food to deliver one million more meals to vulnerable Londoners.
 The exclusive event, will offer Londoners an exquisite dinner at Michelin Starred restaurant, The Square in Mayfair including a drinks and canapés reception and three-course dinner. The bespoke three-course meal will include White Asparagus, Strawberry Pickles and Nettles to start, followed by Roasted Veal Rack on Hay with Jersey Potatoes and Confit Shallots and a Black Forest Pavlova.
 The evening will start at 6.30pm with a drinks reception followed three course menu and wine at 7.30pm. Tickets will be priced at £125 per person
The House and Garden Festival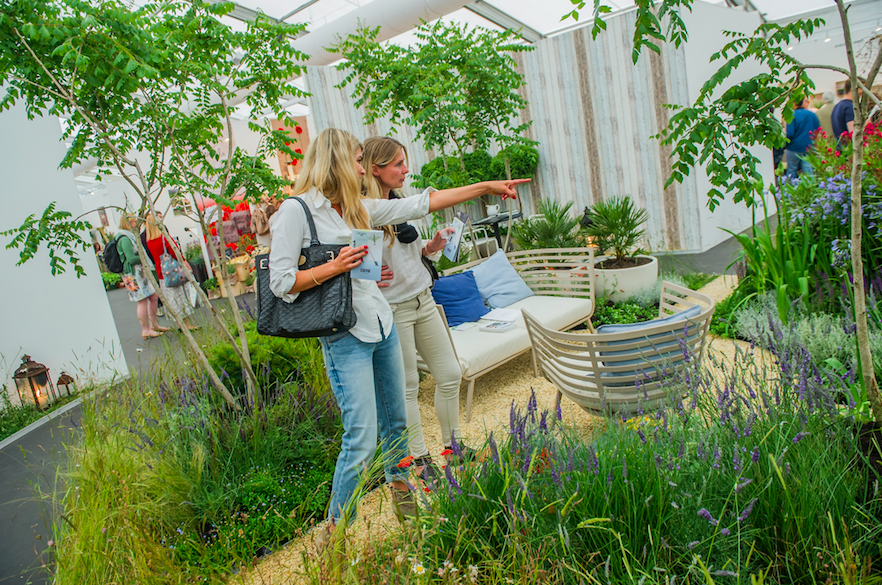 Taking place from the 19th– 23rdJune, The House and Garden Festival is the perfect date night out with a unique dining experience from Scully St James along with a spot of shopping and a glass of Louise Roederer in one of the Champagne bars. The special menu from Chef Ramael Scully who has spent years working alongside the Ottolenghi family can be viewed here.
Brigadiers Celebrates Summer of Cricket with Kingfisher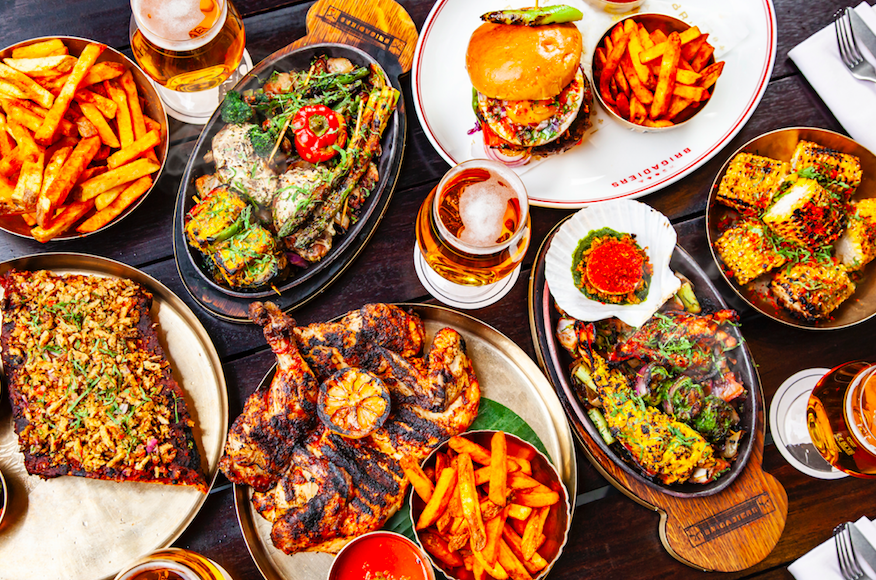 Indian barbecue tavern Brigadiers has partnered with Kingfisher to celebrate a Summer of Cricket! With The Cricket World Cup and The Ashes both ahead, sports fans can enjoy all day menus including a special Cricket World Cup Breakfast A La Carte menu from 30thMay, live screenings of all matches and signature Kingfisher serves.  Dishes such as the Brigadiers Masala Scrambled Hens Egg Dosa will be paired with the likes of Kingfisher Breakfast Shandy, or the Full Indian Nashta.  There'll be a private dining room available for groups of 8 or more along with special menus, plus Legend Lunches and a special podcast sesh with cricketer Mark Butcher on the 17thJuly.
Applebee's Fish Pop-Up on the Southbank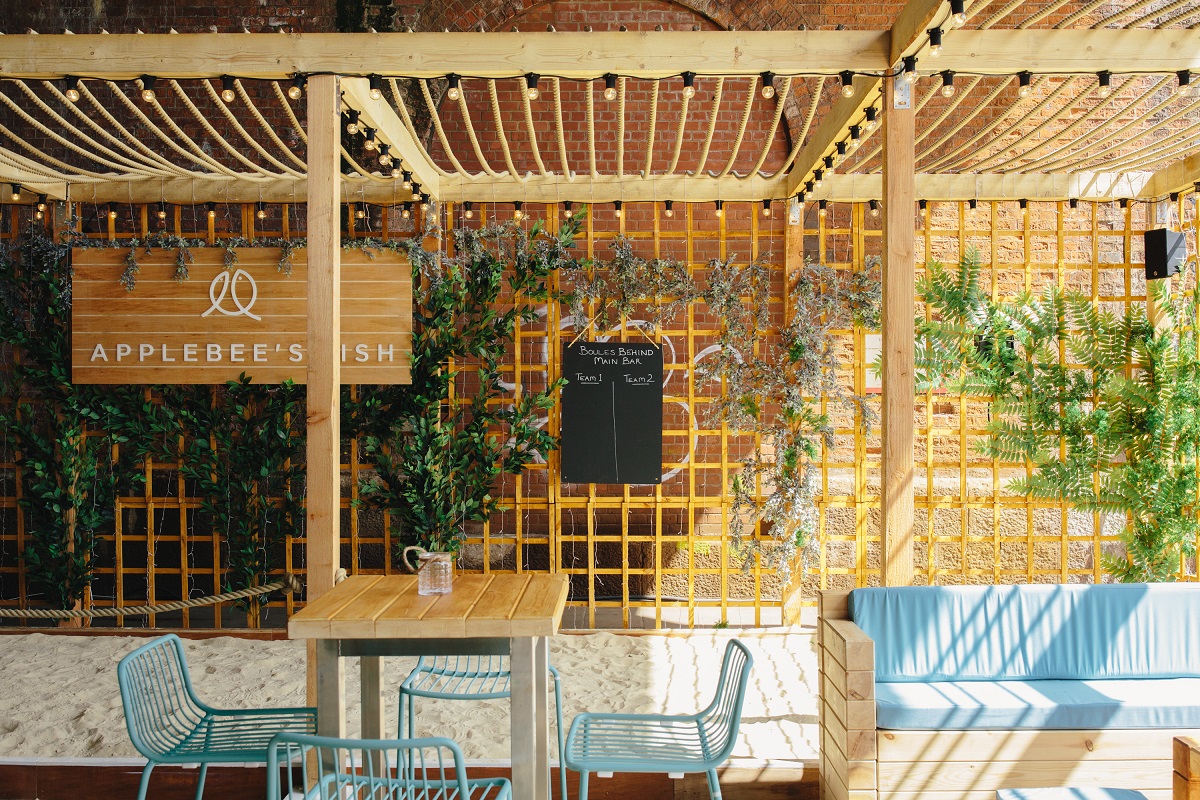 Bringing the British seaside to Southbank, Applebee's Fish are branching out from their base in Borough Market with a pop-up on the Southbank next to the Underbelly from Friday 14thJune. With a champagne and oyster bar, games sandpit, deck chairs and fish and chips by the bucketload, plus a rope-based pergola for bad weather days, Applebee's is the perfect place to enjoy the summer months.
Strazzanti Supper Club at TT Liquor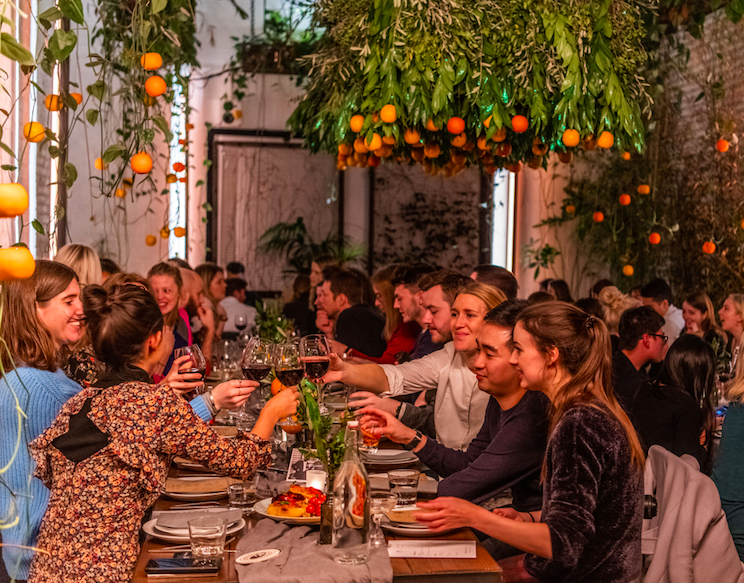 Marking 100 years of Negroni, Sicilian chef Emilia Strazzanti is inviting guests to enjoy the ultimate supper club at East London's TT Liquor, while celebrating Negroni week from 26-29thJune.  In partnership with Campari, Gin O'ndina and McQueens Florist, the botanical wonderland will transform TT Liquor where guests will enjoy a four course dinner with cocktail pairings. Aperitivo and stuzzichini will be enjoyed, before antipasti crowd pleasing plates like wild fennel, pork belly and mozzarella croquettes along with E5's Hackney Wild Bread, followed by Strazzanti Prickly Pear Granite and Negroni Sbagliato.
*Negroni Week is 24th– 30thJune.
 K West Hotel & Spa's Bushstock Overnight Package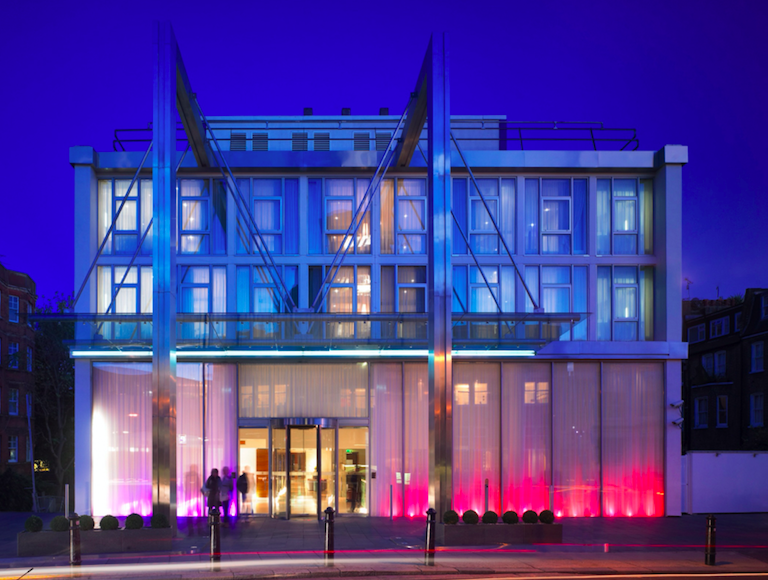 With Bushstock Festival featung some of the biggest names in music alongside up and coming artists on Saturday 15thJune in Shepherd's Bush, nearby K West Hotel & Spa have come up with the perfect package for party goers!  Available on the 14thand 15thJune, prices start from just £145 for a comfy junior double bedroom including an all day ticket to the festival and full English breakfast.
Runnymede on Thames Al-fresco Art Classes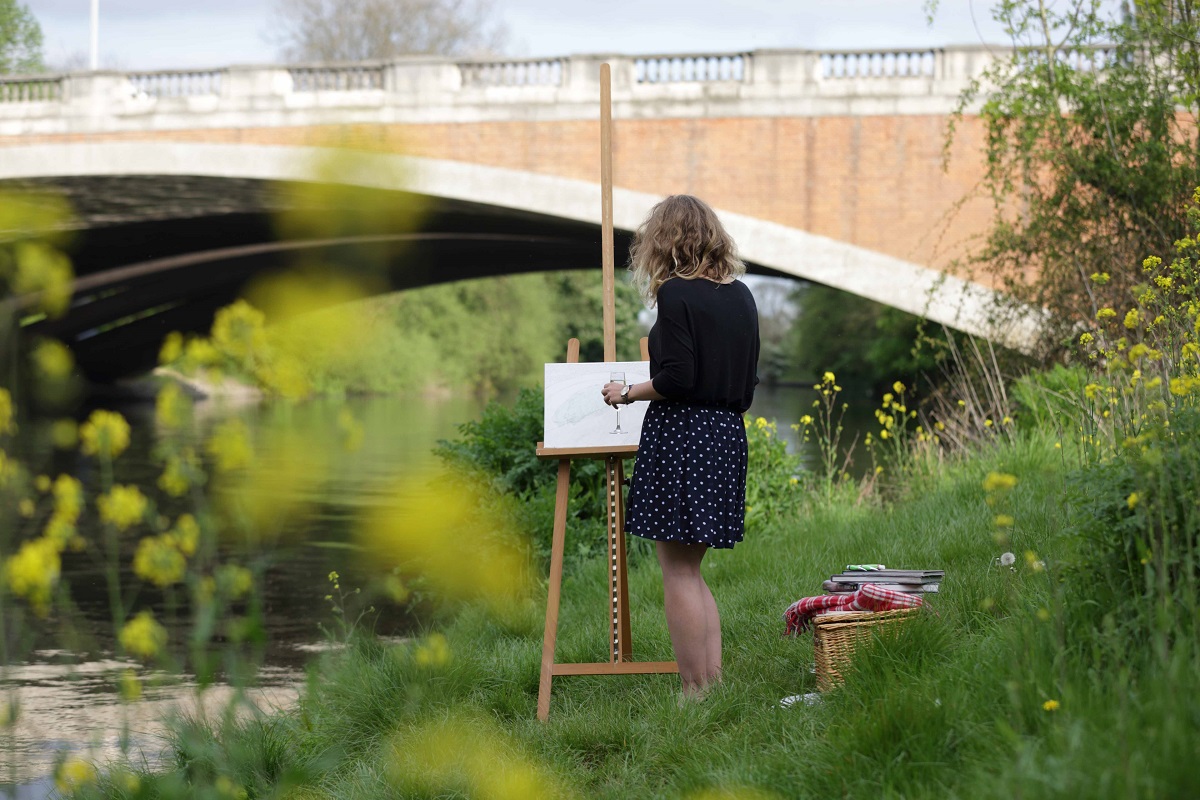 How about coupling a break away with the opportunity to learn something new?  Taking place on Sunday 30thJune and Sunday 28thJuly, the stunning Runnymede on Thames on the banks of the river will be hosting three hour art classes on watercolour and life drawing.  Priced from £175 for one person and from £245 for two, guests can enjoy and overnight stay, use of the spa, full English breakfast and the art masterclass which includes a selection of cheese with fizz or wine.
Gregg Wallace Supper Club at Roux at Parliament Square
On Saturday 29thJune, foodies can enjoy a delicious feast with Gregg Wallace, created by head chef Steve Grove, at Michel Roux Jr's iconic Westminster restaurant – Roux at Parliament Square.  With a welcome cocktails and canapes, a three course sharing menu will include delights like the dressed terrine of barbeque quail with trombetta courgette Caesar salad will be followed by Slow cooked Herdwick lamb with smoked tomato, coco beans and new season garlic.  Tickets from £75pp available here. Tickets available here.
Ultimate Ceviche Celebration Dinner at Floral by LIMA
 On National Ceviche Day – 28thJune, Floral by LIMA will host the Ultimate Ceviche Celebration Dinner to toast a Peruvian favourite!  Join head chef Patricia Roig for a Pisco Sour at The Lost Alpaca before retreating to the restaurant's private dining room for snacks and small plates before three delicious ceviches will be served, showcasing flavour and diversity.  Tickets from £50pp. Click here.
Check out The Luxe List May 2019 here.