Looking for top class luxury getaway in the countryside?  A mere 40 minutes from central London by train, or an hour's drive away, Oatlands Park Hotel in Weybridge will provide a royal treat.
When it comes to royal scandals, let's be honest, Henry VIII had quite the life!  Whilst some marriages didn't end well, the wife who seemed to get the best deal was Anne of Cleeves.  Not only was their marriage annulled amicably (sorry Anne Boleyn and Catherine Howard), Henry built her a Tudor palace in 1538, which later became a favoured country home for the Royals, including Henry's royal Tudor children.  Today the grounds feature Oatlands Park Hotel – a historic four-star Grade II country house hotel.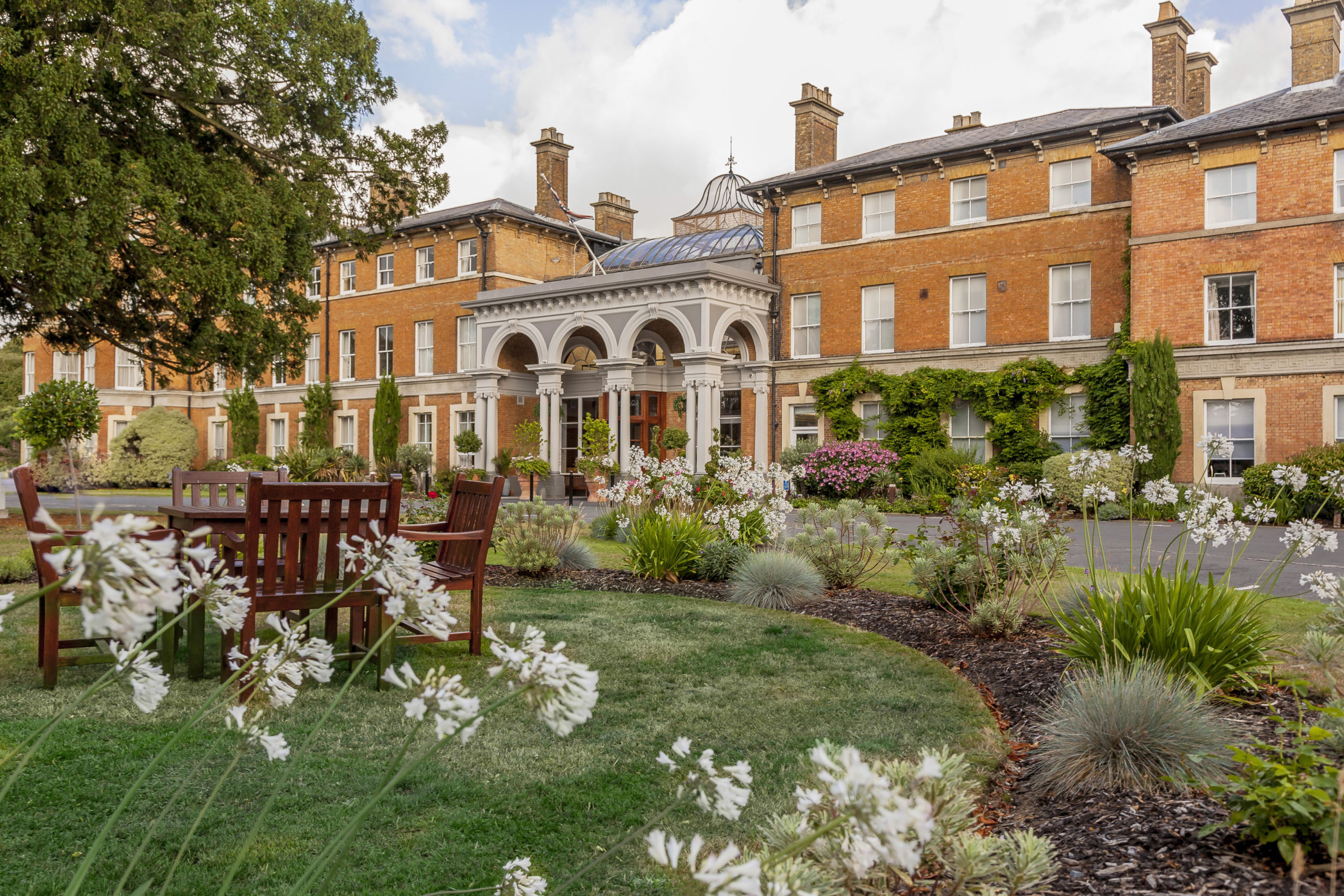 The hotel is nestled within 10 acres of picturesque countryside.  The original mansion was burnt down in the late 1700s and the current building was established as a hotel in 1856.
Coming to the final phase of its renovation which began in 2015, 120 of the 144 rooms have been refurbished. The hotel's new facelift offers a touch of modern class and style keeping with the hotel's impressive history through thoughtful detail.  Providing a warm welcome, the atrium lobby is flooded with natural daylight from its glass ceiling and blends elements of Tudor history from its ironwork features to the hand-painted outdoor scenery, printed on its wallpaper for a natural feel.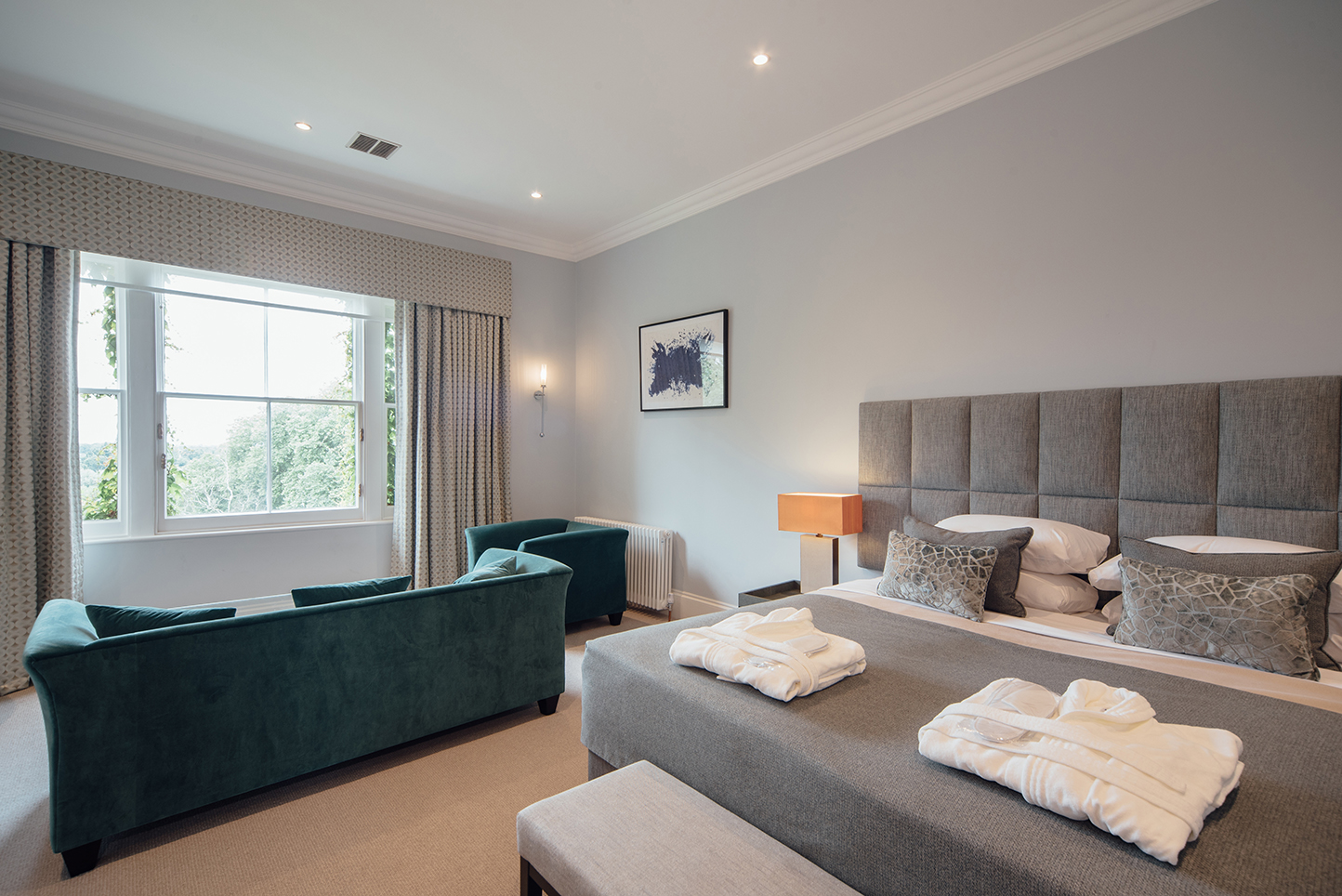 The Deluxe Suite where I stayed made for a fabulous relaxing weekend retreat.  Its floor to ceiling windows, wrapped around the room to allow plenty of light as well as provides a calming view of the lake.  Generous in size, the suite provided separate areas to relax in comfort and style – ideal whether visiting for pleasure or business.  Offering a work desk and accessible plug points for internet and laptop use, guests can also switch off and unwind from soaking in the generous bathtub to chilling on the sofa or seating area within the room and taking in the views.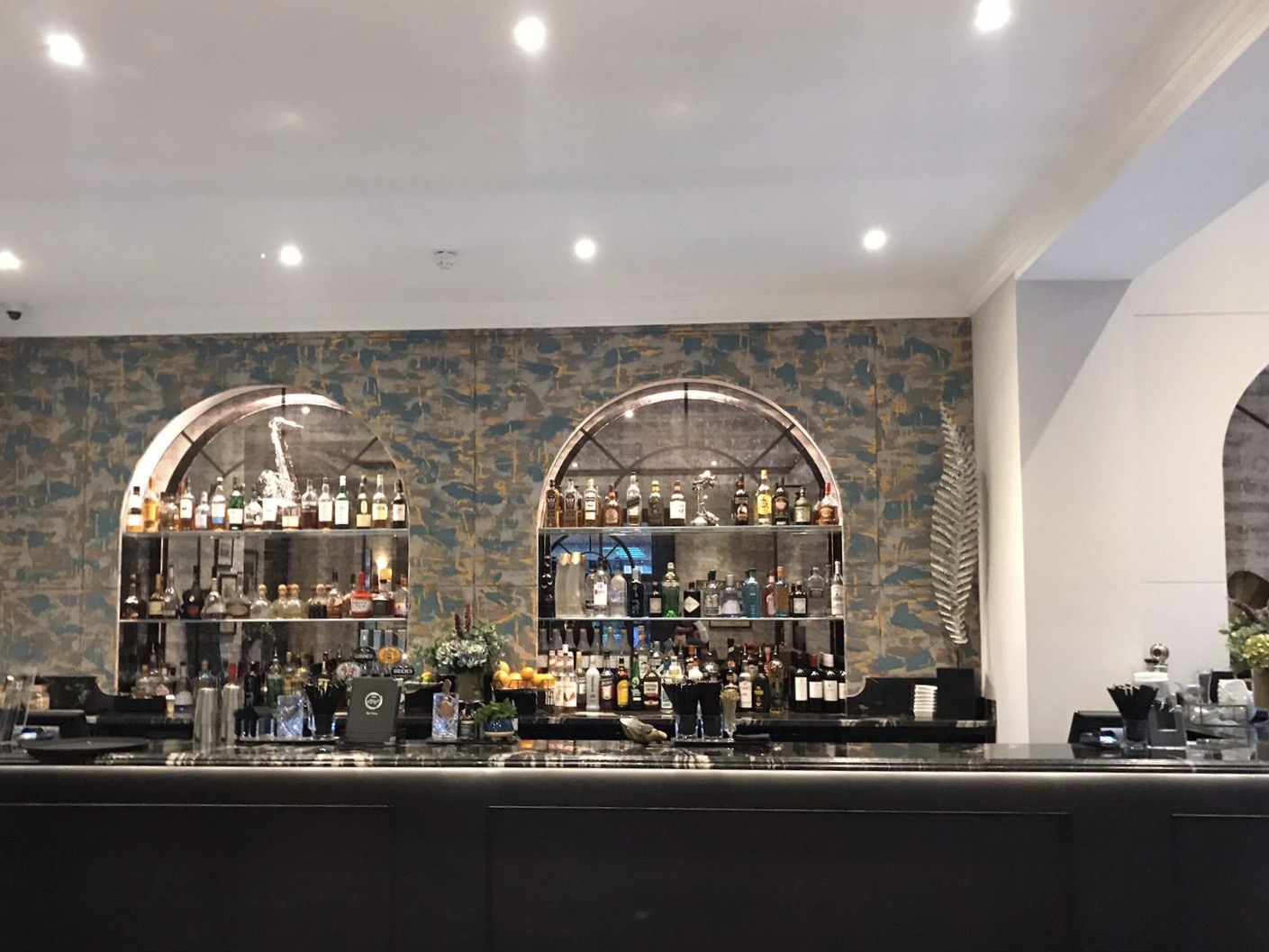 We stopped off at one of the two bars in the hotel – the 1509 bar – named after the year Henry VIII was crowned King.  There is an extensive wine and spirits list to enjoy as you would expect.  Be sure to savour the friendly bar team's expertly blended cocktails – the perfect accompaniment to the bar's relaxed seating area around the fireplace.
As the royal household liked to eat, drink and socialise, so onwards to dinner.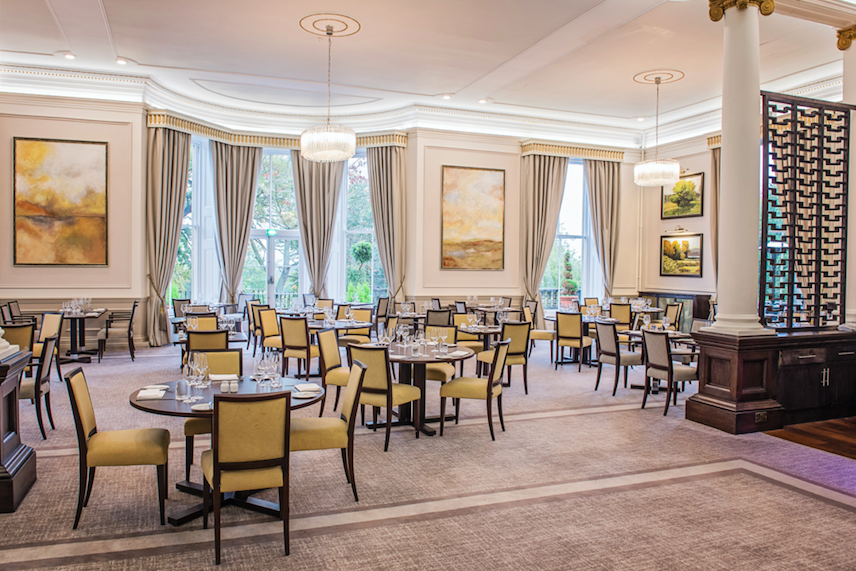 Walking down the wooden panelled corridors to The Mulberry Restaurant, you're greeted either by the daylight from the expansive windows, or decadent grand chandelier in the evenings.  The attentive team were extremely helpful and catered to our every need, whether you're enjoying the sumptuous breakfast buffet, afternoon tea (check out the family friendly themed events) or savouring the taste and sounds of a Sunday Jazz carvery.
We were first treated to an amuse-bouche trio of flavours – fresh, citrusy and a great palette cleanser and treat for the senses. Each platter started with crisp and lightly battered prawn with lemon, smooth and creamy lobster bisque, followed by tangy cherry tomato and lime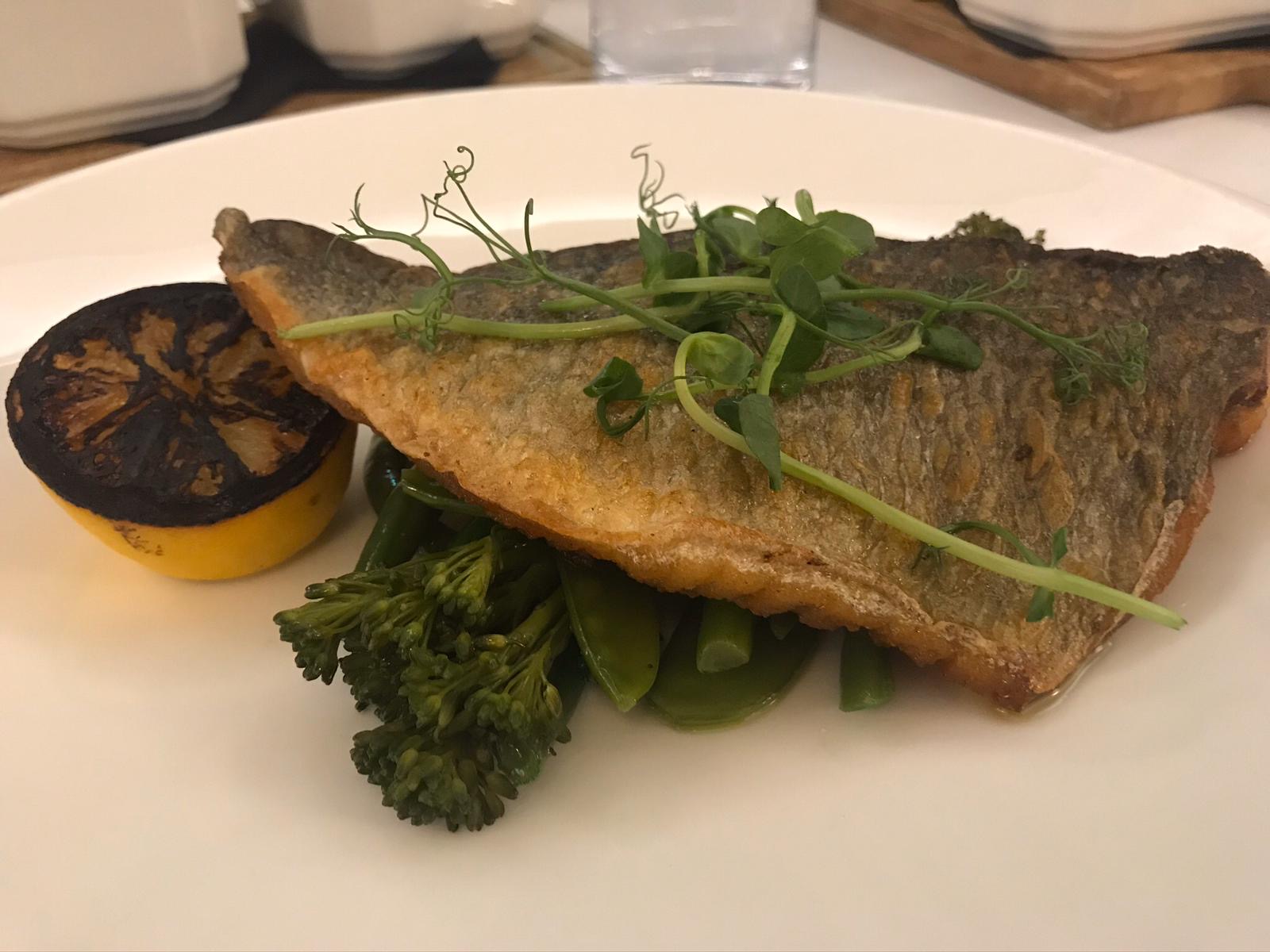 For mains I ordered the sea bream fillet.  This could have been a meal in itself, cooked to perfection, however was served with an Asian twist with Lemon grass rice, and vegetable Thai green curry with peppers, aubergine and green beans.
My guest enjoyed the burger – like my own dish, it was generously portioned.  It certainly looked impressive but I had far too much of my own dish to enjoy. The menu celebrates locally sourced ingredients and where possible will use organic produce.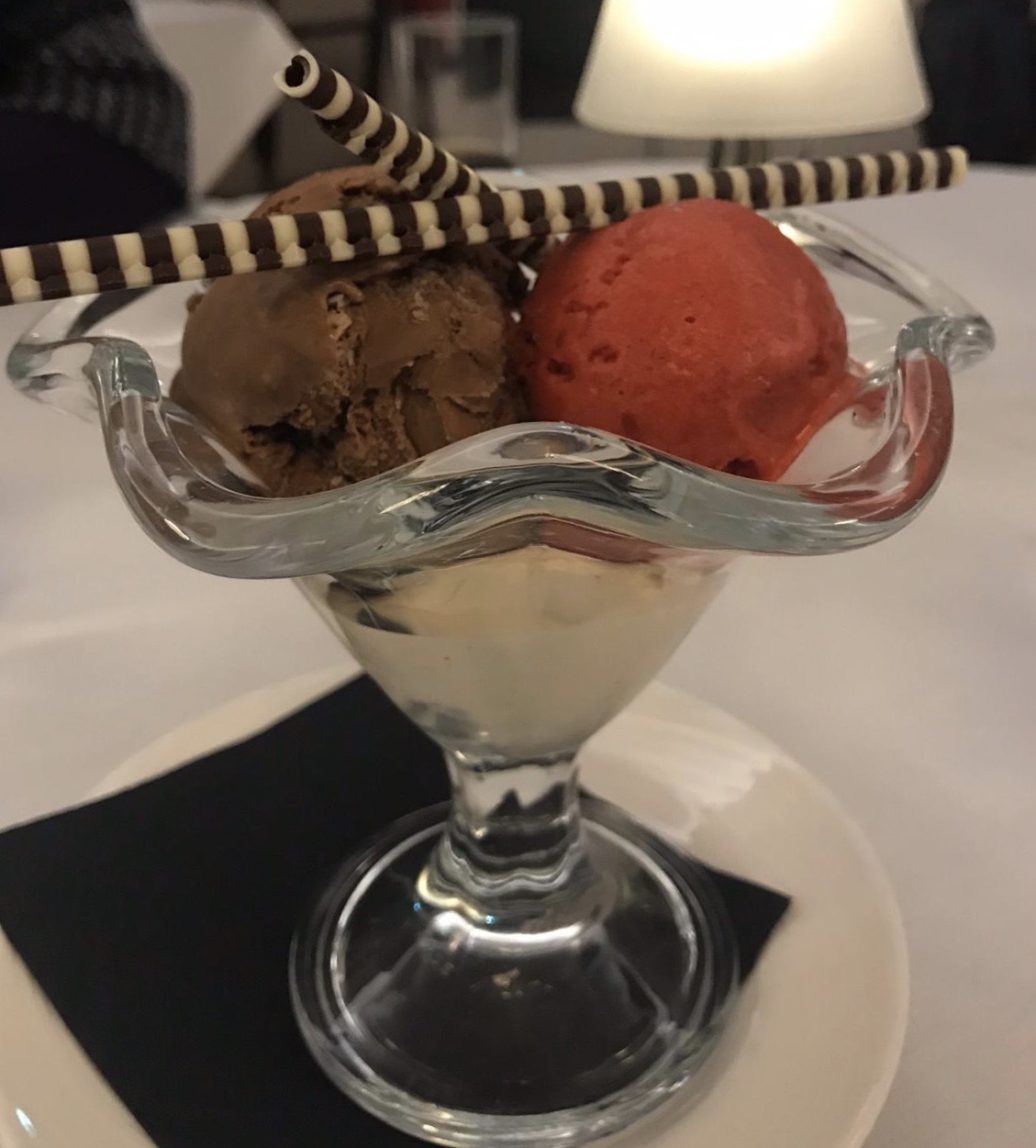 We didn't think we could manage another bite but we were persuaded by the traditional dessert menu.  We opted for the creamy crème brulee and refreshing ice cream and sorbet – it hit the spot.
The hotel is a great location for conferences, weddings and private events.  From fully equipped executive meeting rooms to the separate events rooms where you and your friends and family can enjoy a private dining room experience by the fireplace for celebrations or events.
During our trip, we made sure to visit nearby Hampton Court Palace to enjoy some more insights from the public dramas of Henry VIII, his six wives and his children.  To the stunning Great Hall, Tudor kitchens and magnificent gardens, this year-round destination is definitely worth a visit to follow the life of England's charismatic, extravagant and larger than life King.
Enjoy the countryside playground of the royals and book your stay here.
Prices start from £159 with Superior Executive Rooms start from £239 and Superior Feature Rooms start from £199 during off peak season.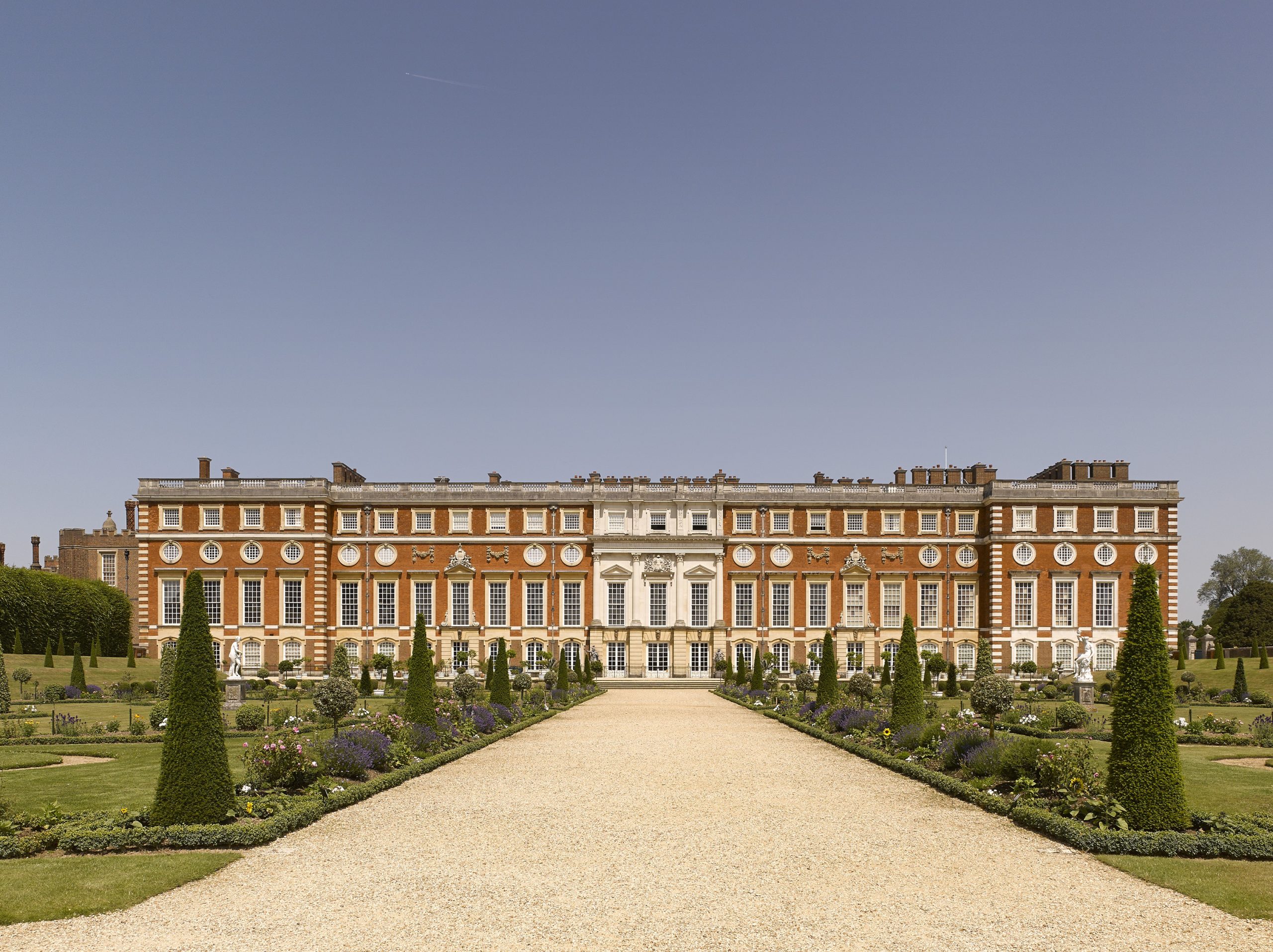 Visit nearby Hampton Court Palace which offers tours and special events during the year.  Coming up in March there's everything from Floral Workshops, Garden History Tours and the Hampton Court Palace Half Marathon on the 15th March.  General entry tickets cost £21.30 for adults and £10.70 for children – check the website for additional ticket prices.