Just in time for the Christmas party season, The Lost Alhambra – a 'gram worthy insta hotpot if ever we saw one, has just launched in Leicester Square.
Bringing with it, an infamous history, The Adventure Group who also brought Tonight Josephine, Bar Elba and Blame Gloria to the London bar scene have opened The Lost Alhambra on the site of the original Alhambra Theatre with awesome cocktails, playful neon backdrops and a late night bar vibe.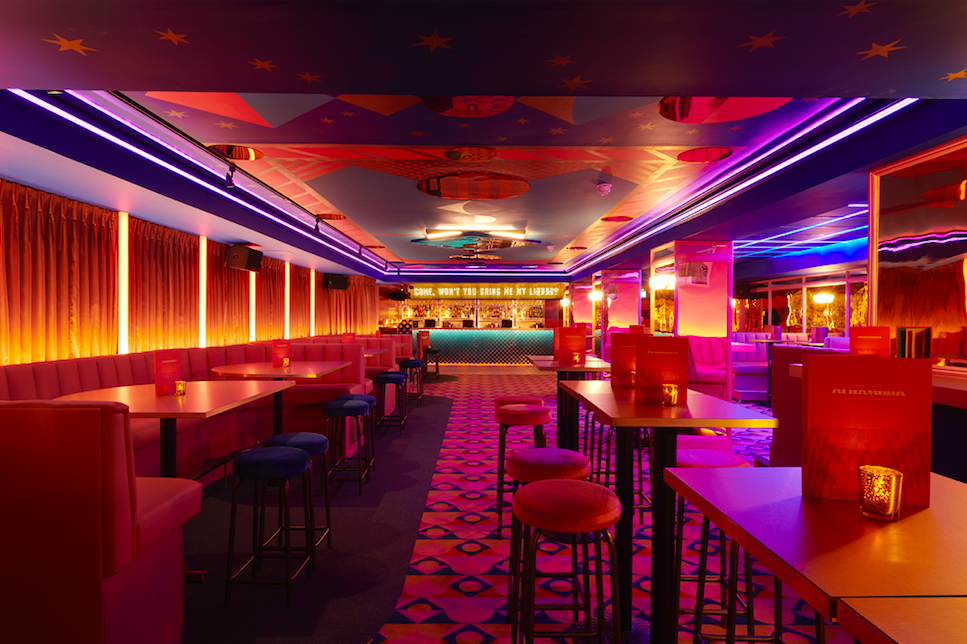 Back in 1854, The Alhambra Theatre was only one of a few bars in the city to allow women to visit without being escorted by a man…  Starlets of the stage would descend down into the bar after their performances, eating oysters, drinking champagne and 'making eligible acquaintances' which with the flirt with.
Damaged beyond repair in a fire in 1882, the site was built back up again but was said to carry a curse of debauchery!  Demolished in 1936 to make way for the Odeon Theatre, The Lost Alhambra has been found, and the debauchery or late night drinking will prevail once again beneath the streets of the capital.
Given its cinematic location, visitors can expect a world of technicolour in the vibrant main bar area.  With psychedelic floors and ceilings, mirrored walls, and neon signage, it's a real treat for the senses.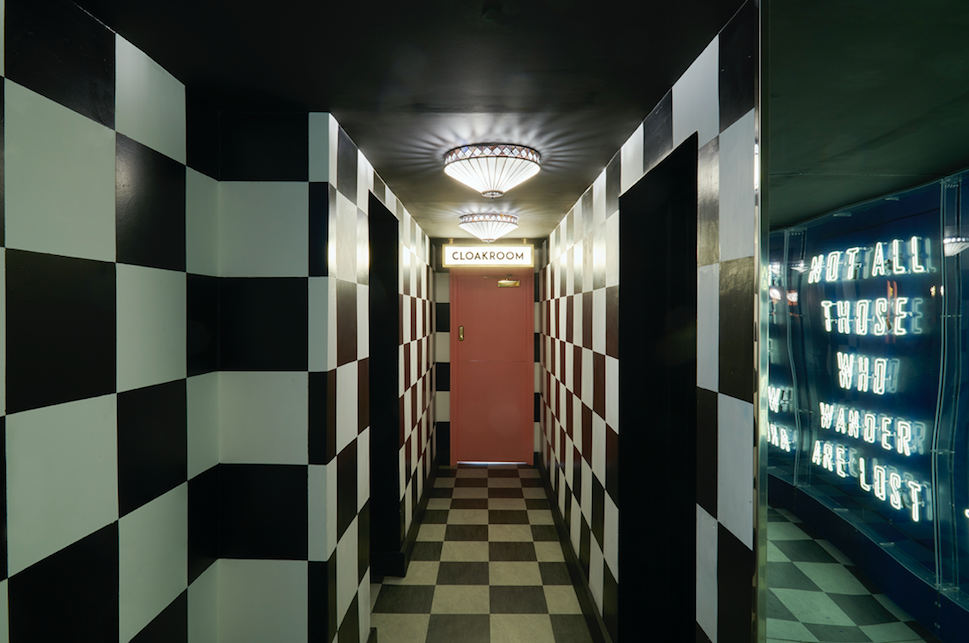 Heading to the bathrooms will give you an extra history lesson in the past of this incredible bar as a theatrical voice over guides you through its infamous bygone times.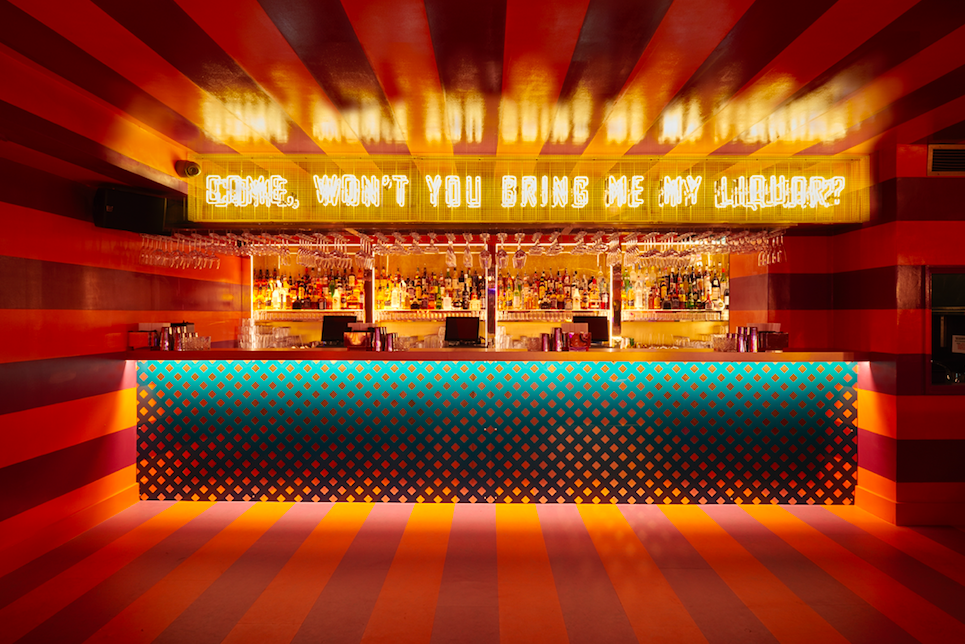 Ladies of the stage who frequented the bar used to shout 'Bring me my liquor' – and with this, The Lost Alhambra can definitely help!  Expect a range of delicious new cocktails with quirky twists on the classics like the Pisco Inferno (passionfruit, peach liqueur, vanilla and ginger ale served in a disco ball), or Clockwork Orange (blood orange gin, mandarin liqueur, lemon juice, egg white and Peychaud bitters).  There's also a range of non-alcoholic cocktails like the Matinée Bohemian Raspberry, made with Strykk Not Vodka, raspberry, cranberry, fresh basil and pink grapefruit.
Teaming up with burger connoisseurs Dip & Flip, the food menu will be serving up a late night feast with signature wings, loaded fries and smash patties to line those stomachs.  The Dip & Flip Cheeseburger comes topped with a gravy-dipped slice of roast beef, cabbage slaw and pickles on a toasted brioche bun!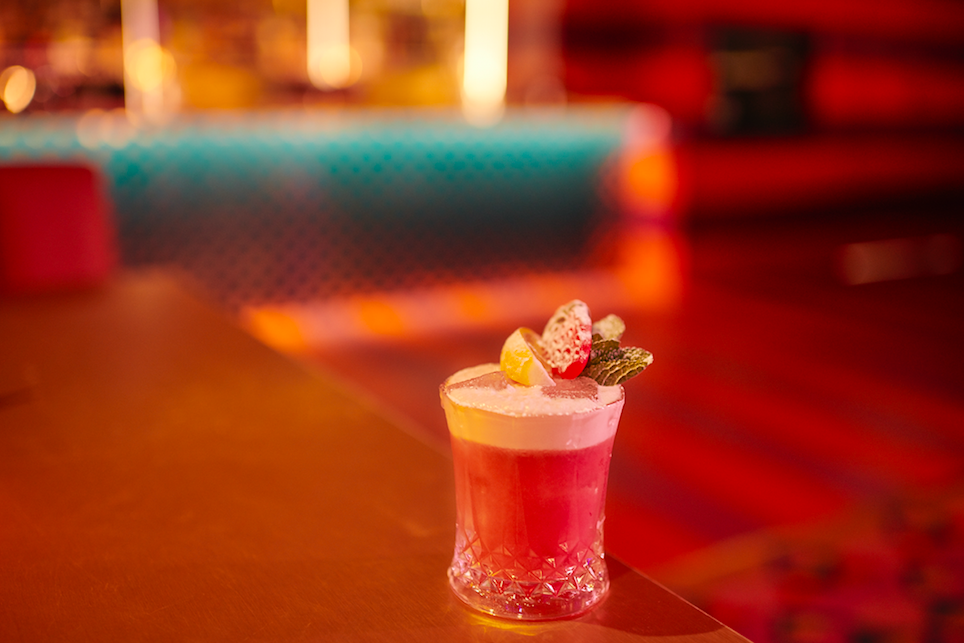 With Christmas just around the corner, The Lost Alhambra is the perfect place to get those insta pics in while you celebrate with friends, while there's plenty of tempting drinks packages on offer whether its a festive celebration, or a birthday.  Open until 3am, click here for the website.