It's World Gin Day on June 8th and there's plenty of places you can join in the celebrating including at a massive five day festival – yep one day clearly isn't enough to celebrate one of our best loved tipples!  Here's our pick of the best ways to get involved!
World Gin Day Festival
Any G&T fanatic will have their tickets already sorted for this five day extravaganza celebrating all things gin, but just in case you haven't, click here.
The Coral Room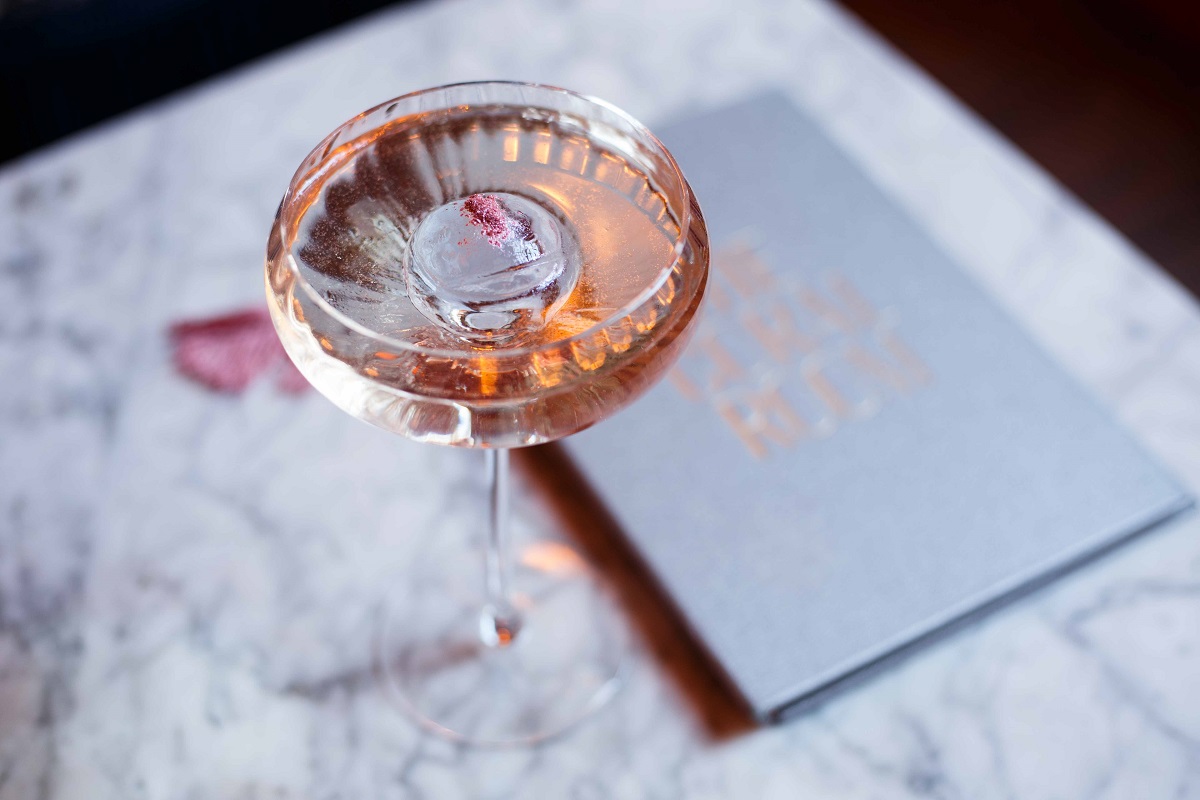 One of Luxe Bible's fave lavish hangouts The Coral Room will be celebrating with their signature cocktail 'Rose Blossom'.  Made with Tanqueray, Italicus Rosolio di Bergamotto, Orange Bitters, Elderflower Cordial and English Sparkling Wine, the drink is priced at £6 for guests with a DrinkUp pass.
 Mr Fogg's (Various Mr Fogg's Across London)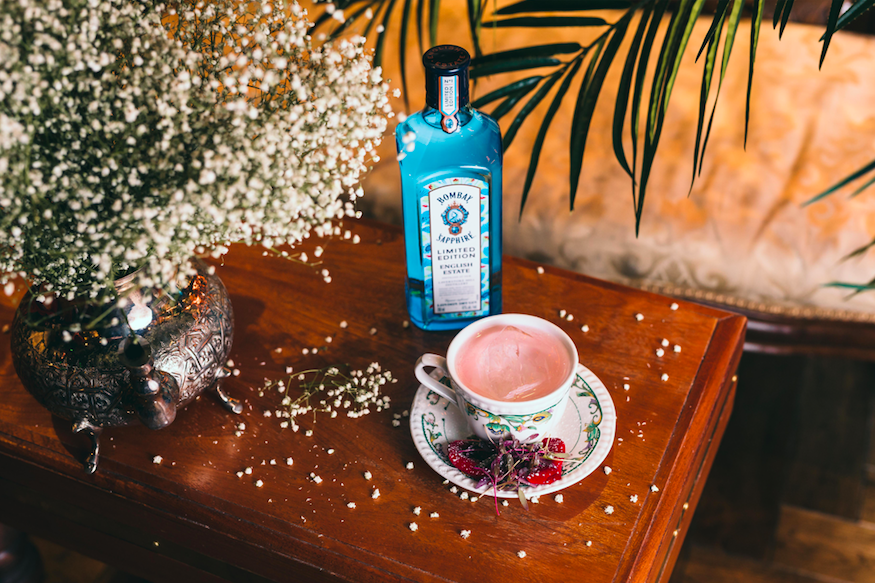 Bombay Sapphire has a ginspirational line up of creative cocktails across Mr Fogg's bars in London in the run up to World Gin Day, including the Jasmine flower-infused 'Silk Sojourn' and the Darjeeling tea infused 'An Elephant's Progress'.  Tickets for the ginspirational whirl wind journey at Mr Fogg's are priced at £40pp for six gin cocktails, click here for tickets.  Mr Fogg's Parlour will also attempt London's first four metre gin pour!  Could get messy…
Aster Restaurant and Bar
Aster Restaurant and Bar in Victoria are going all out this World Gin Day, creating a luxurious gin based cocktail for the occasion.  The 'Strawberry Champagne' made with Aster's own gin will be served with an edible cone filled with champagne pearls.  Great to look at, even better to sink!
Wrights Brothers Gin Journey
Available only on World Gin Day (8th June), participants can visit three Wright Brothers venues in Battersea, South Ken and Soho for signature Bombay Sapphire cocktails and Wright Brothers snacks, while gin expert Leon Gallaway will accompany guests on the Gini-bus!  Priced at only £25pp plus booking free, guests will get to experience five different cocktails and three gin tasters- for tickets, click here.
London Cocktail Club, Oxford Circus
Founder of London Cocktail Club JJ Goodman will be treating guests to a masterclass in creating the fairytale inspired 'Daydreamer' cocktail.  Book directly from 10 June for selected dates throughout the summer to attend the 45 minute class.  £22pp including two cocktails and a gift to take home.
Dean Street Townhouse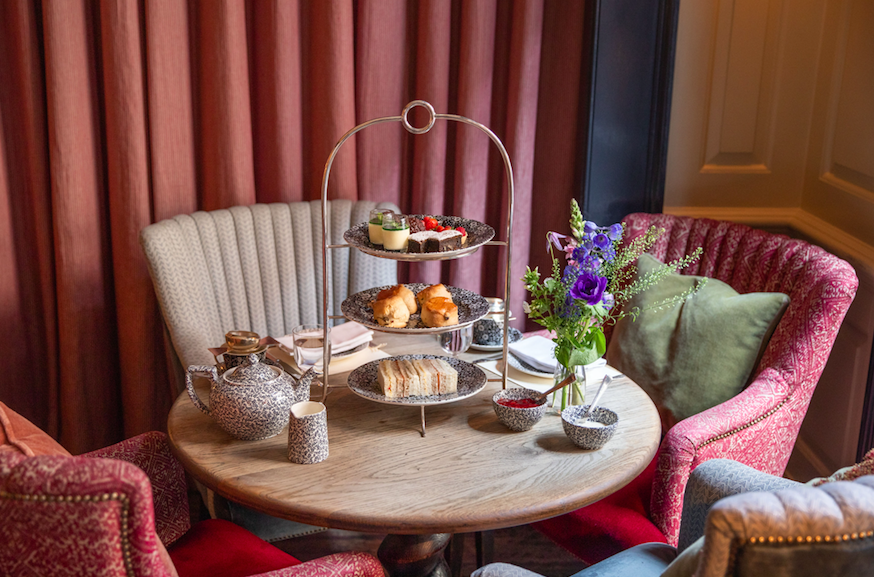 From now until the end of June, guests at Dean Street Townhouse can indulge in a bespoke afternoon tea including gin and tonic cucumber cream cheese sandwiches! The menu also includes three Bombay Sapphire Limited Edition English Estate cocktails including the 'Afternoon Fizz and the 'Chelsea 75'.  Priced at £32pp, you can book here.
Bermondsey Bar & Kitchen
Launching on World Gin Day (Saturday 8th June), guests at Bermondsey Bar & Kitchen can enjoy live illustration sessions from acclaimed street artist INSA while indulging in Bombay Sapphire cocktails like the 'Canvas Cocktail' which can be edited with a range of edible sprays and garnishes for a bespoke serve.  There will also be an Instagram on hand to capture the handiwork!
 BULLDOG Gin Yard with Bompas & Parr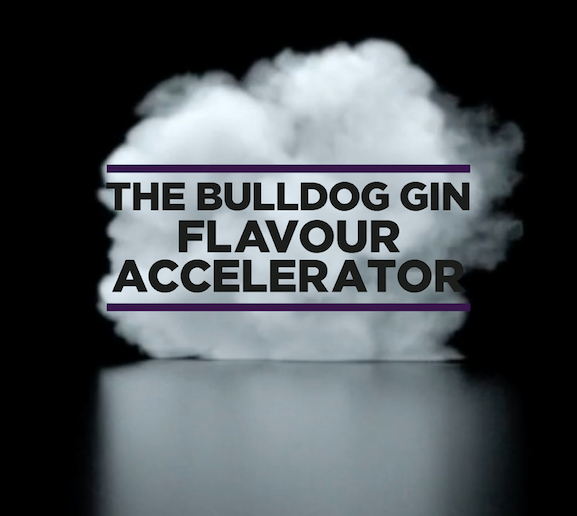 Partnering with the Field Day festival with its own stage, BULLDOG Gin will have its own stage with select DJ's for courtesy of BUGGED OUT along with the BULLDOG Gin Bar and Gin Yard from Bompas & Parr. The immersive experience will offer up The Flavour Accelerator, blasting guests with chilled C02 which forms a cooler than cooler turbocharged cloud.  Those brave enough to enter the taste of the BULLDOG Gin Supersonic Gin & Tonic are definitely in for a treat!
108 Bar, Marylebone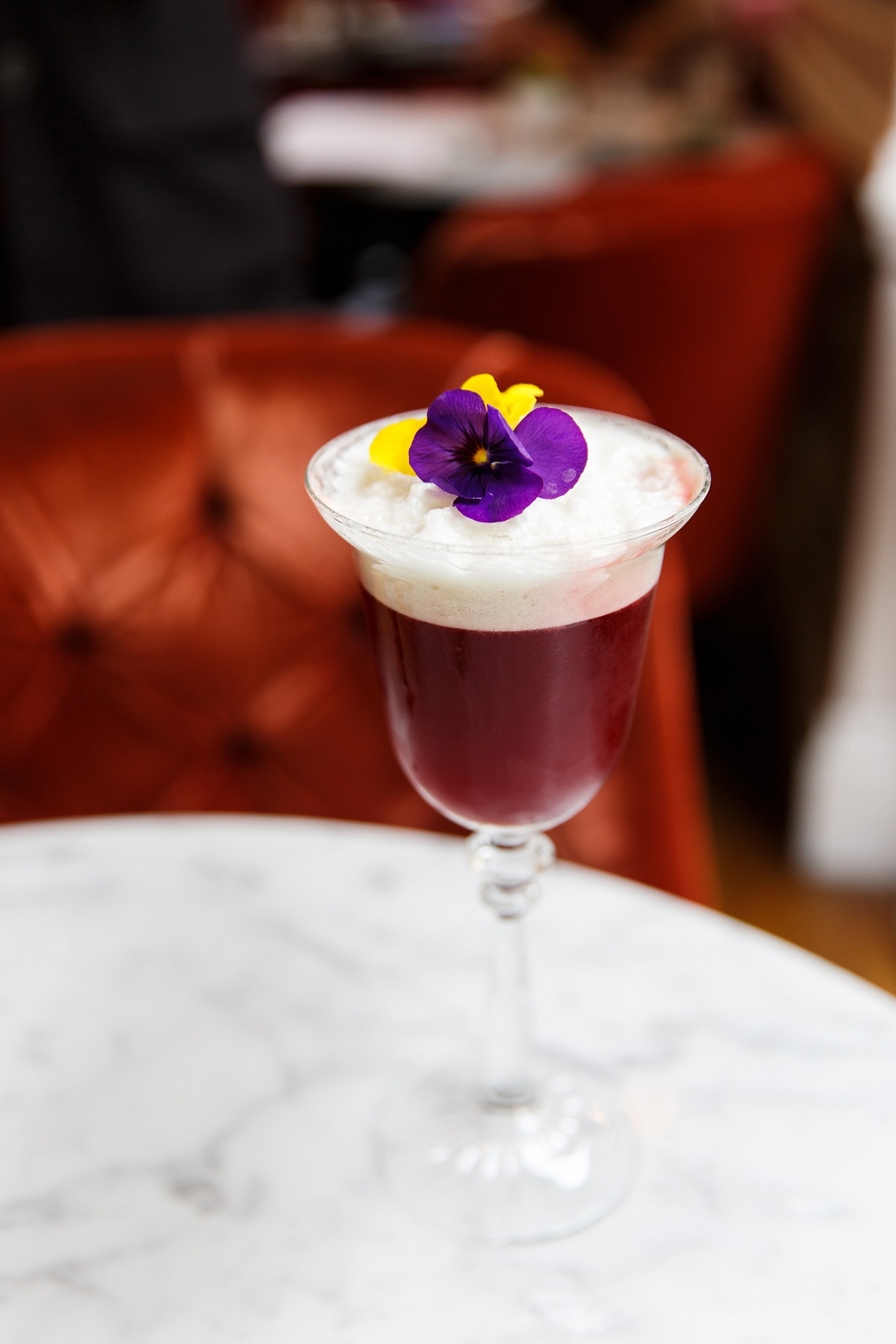 Enjoy the 'White Daisy' created with 108's bespoke gin distilled in-house.  Affectionately known as 'Isabella', the gin still is on display at 108 Bar so that guests can see the distillation process for themselves.  Guests called Isabella will also be given a free drink on World Gin Day – Saturday 8thJune, or priced at £6 for guests with a DrinkUp pass.
The Botanist Gin at Various London Bars
Artisanally crafted on the Island of Islay, The Botanist Gin has teamed up with a number of London bars to offer specially foraged gin-based cocktails at Boisdale of Belgravia, Opium, The Blind Pig, The Shrub and Shutter, The Little Yellow Door, Le Pont de la Tour and Jin Bo Law Skybar between 5-9thJune.
The Baptist Bar & Grill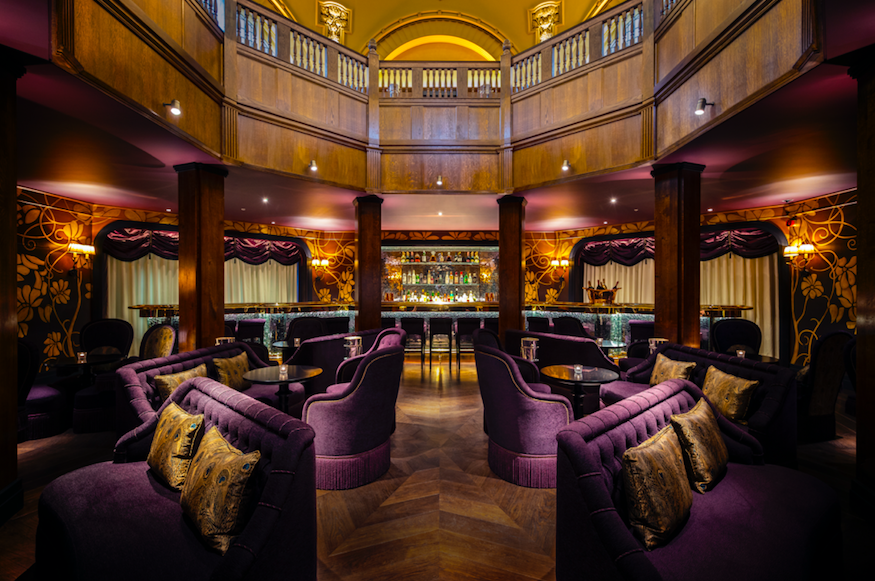 From 5th – 8th June, The Baptist Bar at L'Oscar Hotel will be running a pop-up cocktail menu with five classic cocktails with different origins, using a gin produced in each country for the five bespoke different serves. These include the 'Basil Smash' – a take on a famous German cocktail, and 'The Bramble' an English cocktail fisrt created by bartender Dick Bradsell at Fred's Club in Soho in the 80's.  A gin based summery dessert will also be available.
The Gin Trolley at St Martins Lane Hotel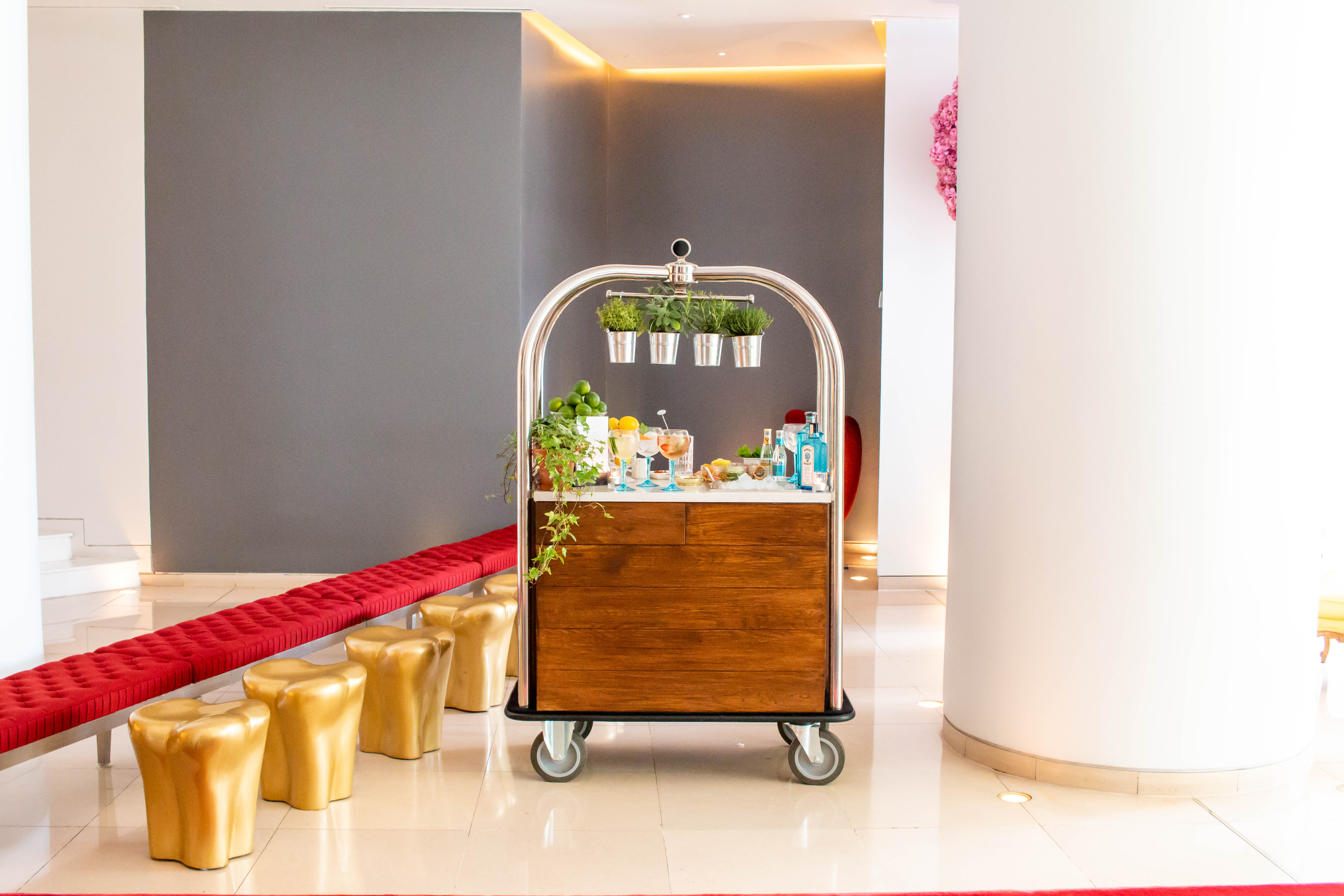 Three chilled G&T's will be available on June 8th on the Gin & Tonic trolley in the lobby of St Martins Lane Hotel.  These include the 'Peppered Strawberry Twist' with Bombay Sapphire and strawberries soaked in balsamic vinegar, the 'Join Me Down Under' and the 'Step Into Spring'.  From £13, available between 3pm and 9pm.
Berners Terrace X Bombay Sapphire at Sanderson London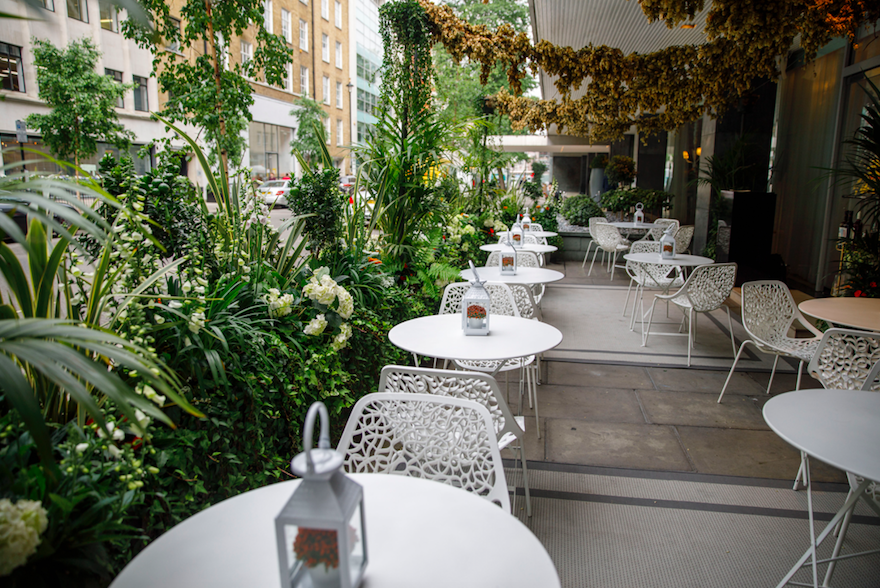 Creating a taste of the English summer, the Berners Terrace has teamed up with Bombay Sapphire at Sanderson London to serve up selection of cocktails which have been inspired by the countryside, launching on World Gin Day (June 8th).  Priced at £12 each, guests can indulge in drinks like the 'Hampshire Tonic' and the 'English Summer Time' made with a limited edition Bombay English Estate gin.
G&T's at Bluebird Chelsea
The Little Yellow Door
Mac & Wild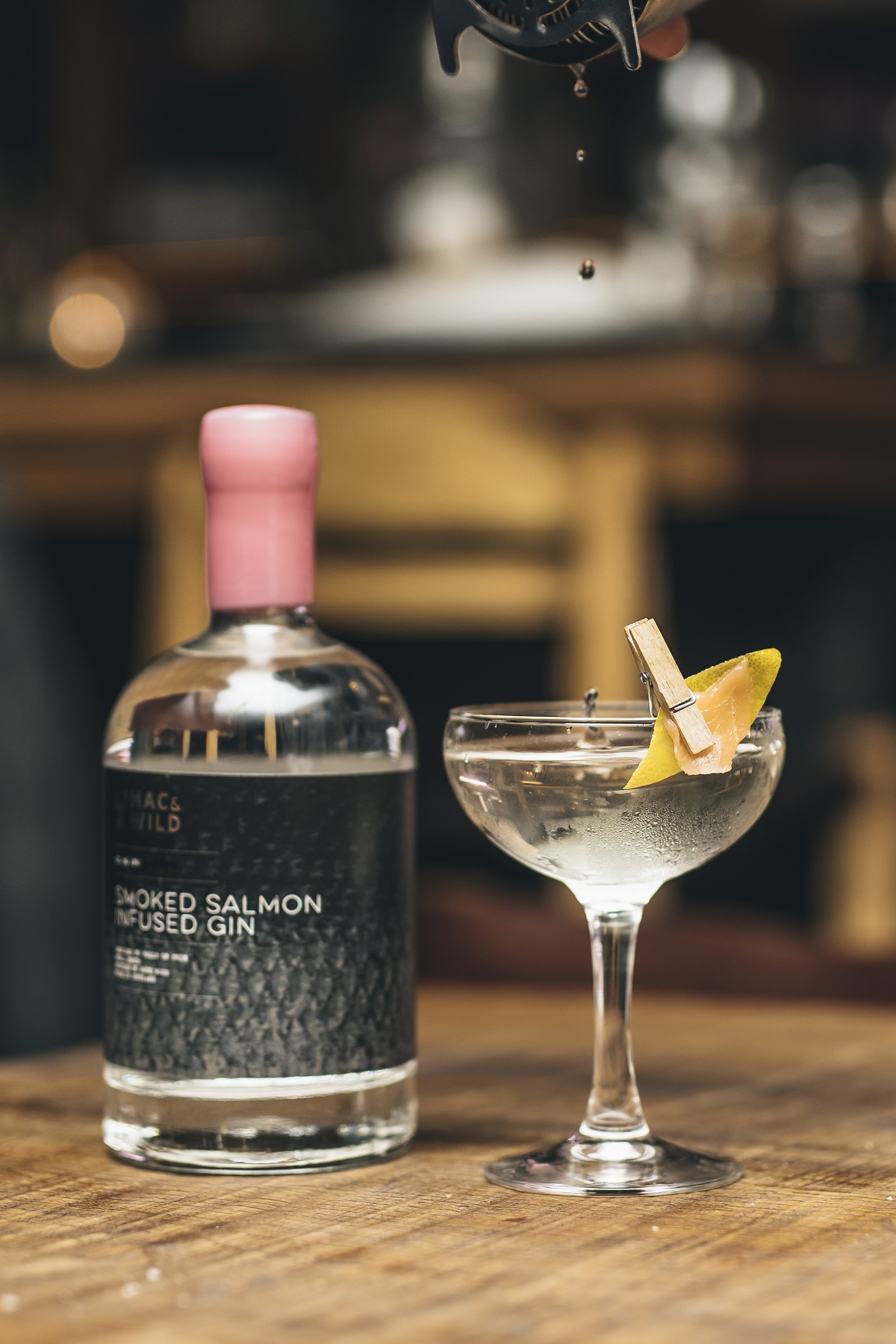 Everyone's favourite Scottish restaurant Mac & Wild is getting in on the World Gin Day action with the launch of their brand new cocktail range.  We're loving the sound of the Smoke Salmon Infused Gin – you can't call yourself a real gin fan until you've given this one a whirl!
Bottomless Gin Brunch with Gin Mare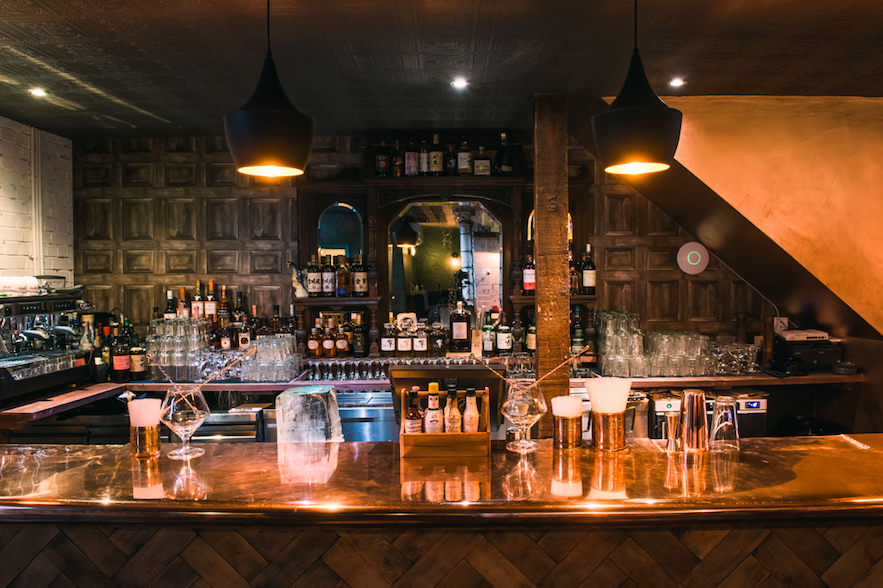 To celebrate World Gin Day on the 8th June, Gin Mare has teamed up with Silent Pool, Colonel Fox and KI NO BI, to host a bottomless gin brunch at Bull in a China Shop, Shoreditch from 12 – 5pm.  With a selection of unlimited gin cocktails for two hours, there will be a range of delightful brunch dishes including eggs, waffles and steak sandwiches.  For more info, click here.
Bluebird Cafe White City
COYA Mayfair
COYA Mayfair has created possibly the most luxurious of our World Gin Day cocktails – The White Pearl, which is a mix of Monkey 47 Gin from the Black Forest in Germany along with ocean flavoured Pisco, Verjuice and fragrant sandalwood soda, plu fleur de sel.  We're quite confident you won't ever have tried that one before!
Morty & Bob's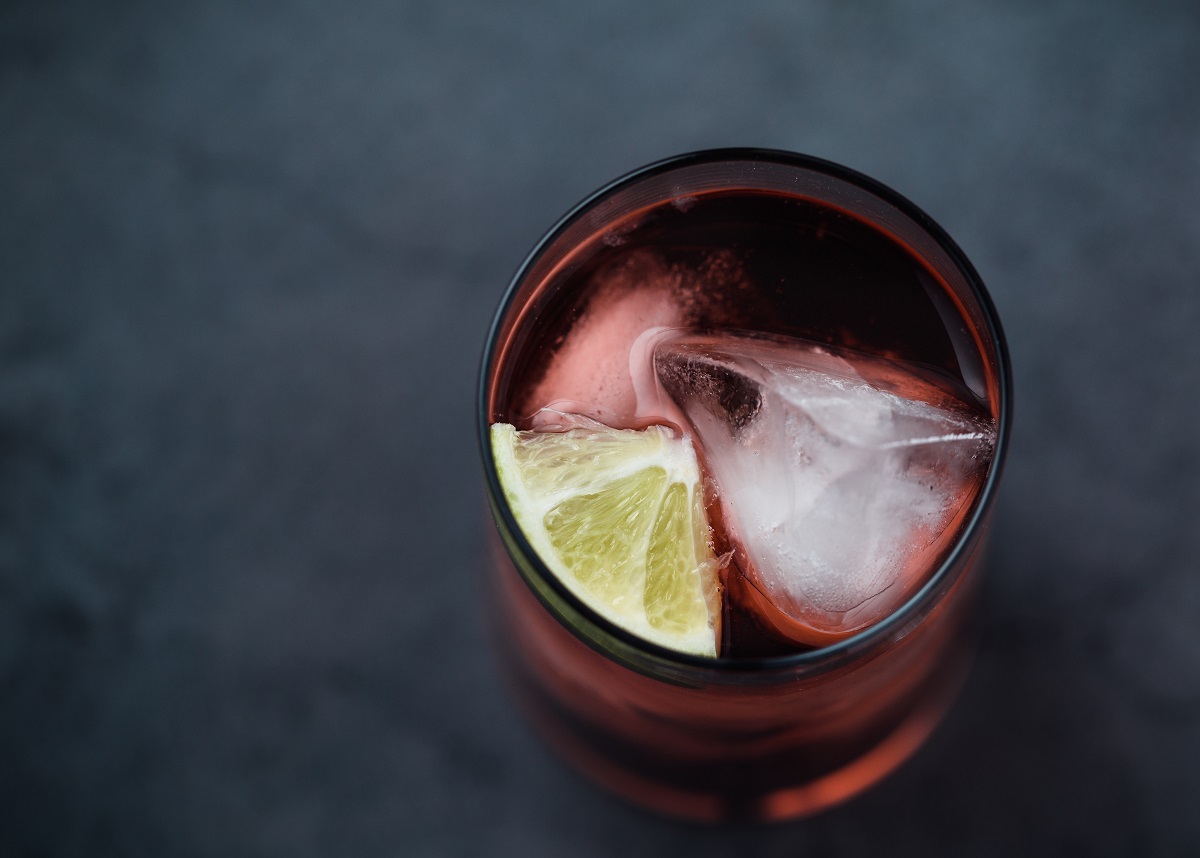 Morty & Bob's at Coal Drops Yard are getting in on World Gin Day with two delightful cocktails.  The Elderflower Collins uses Portobello Road Gin, while the Long Acre Iced Tea has a good measure of East London Liquor Company Gin along with vodka, rum, cointreau, lime juice and a dash of coke.