We've all hit that end of the summer slump when the nights start to draw in and the winter wardrobe starts to make its first appearance! If you've hit that lull, liven things up with a brilliant wine weekender courtesy of your mates and some of these gorgeous little numbers. From Cune white rioja to temptingly fabulous Seachange prosecco, we can guarantee your Saturday will be sparkly!
Van Hunks Brut Sparkling Wine
How can you not pick up a bottle of something that's called Van Hunks?! Guaranteed to add some serious sparkle and attitude to the weekend shenanigans, this South African Stellenbosch staple is a sure fire winner when drinking with friends. This surprisingly low cal, low sugar fizz is made using the Méthode Cap Classique (MCC) which in short means it's made in the same way as champagne is – undergoing a second fermentation process which takes place inside the bottle. Made in small batches and then matured for at least 30 months, the Brut is inspired by the legend of spirited adventurer Van Hunks and is bursting with zesty flavour and bubbles. Because it's made with mostly Chardonnay and some Pinot Noir, that also means you get rich biscuit and cream to taste, with subtle hints of juicy cherry and raspberry. Buy a bottle from the Van Hunks website priced at £20.00 (12%).
Sea Change Prosecco Rosé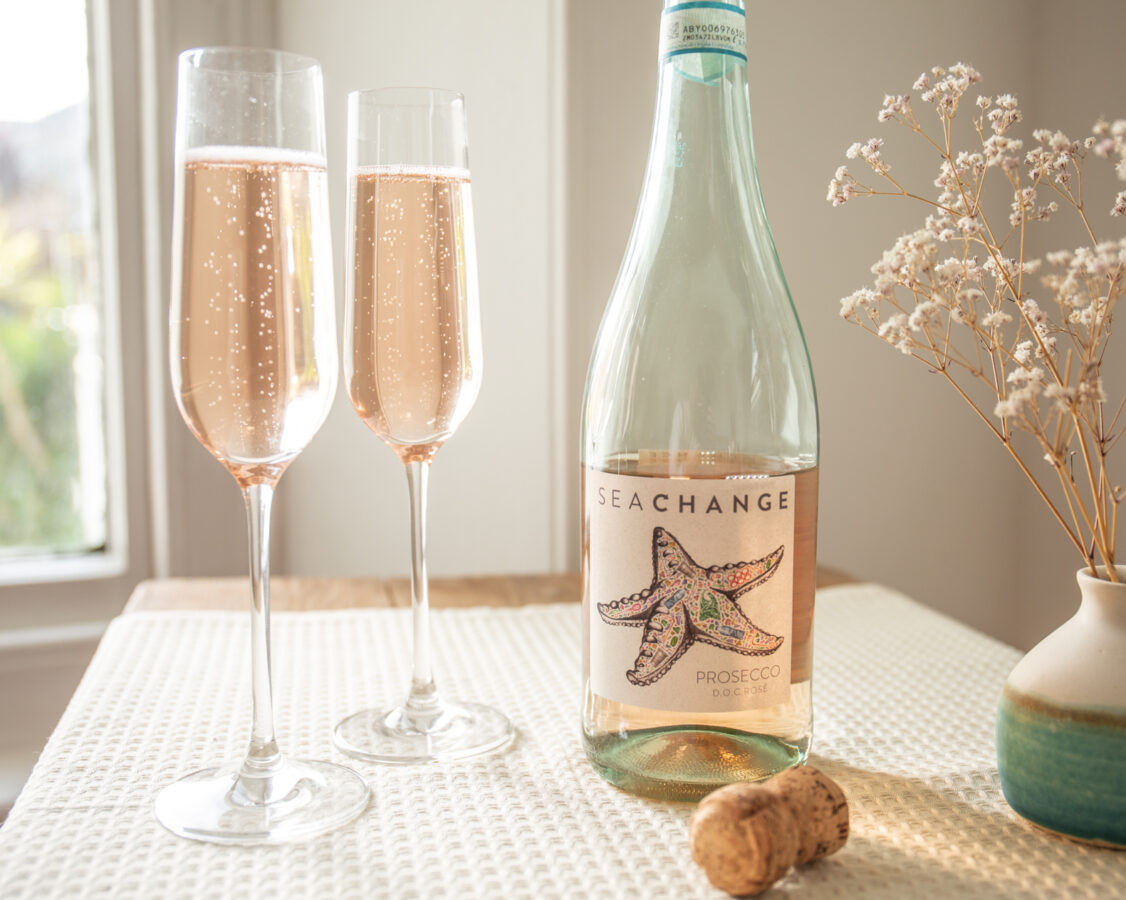 What if we told you you could help in the fight against plastic pollution and protecting our oceans, through the wine you drink?! Uber eco friendly wine brand Sea Change are serious about sustainability. The labels on their bottles are partially made from grape waste, plus they make a donation to marine charities with every bottle sold. And of course, this gorgeous wine from the Veneto region of North-Eastern Italy (Italy's largest DOC area), is this absolute beaut to keep the summer vibes flowing just that little bit longer. Beautifully pale pink in colour and made up of 85% Glera and 15% Pinot Noir, Sea Change Prosecco Rosé has that balance of freshness and fizz – apple, pear and blossom, with those sweet juicy fruits from the pinot noir. Luscious with seafood, or on its own, drink this one early in the evening so you can really appreciate it. Available from the Sea Change website priced at £12.99.
Sea Change Prosecco DOC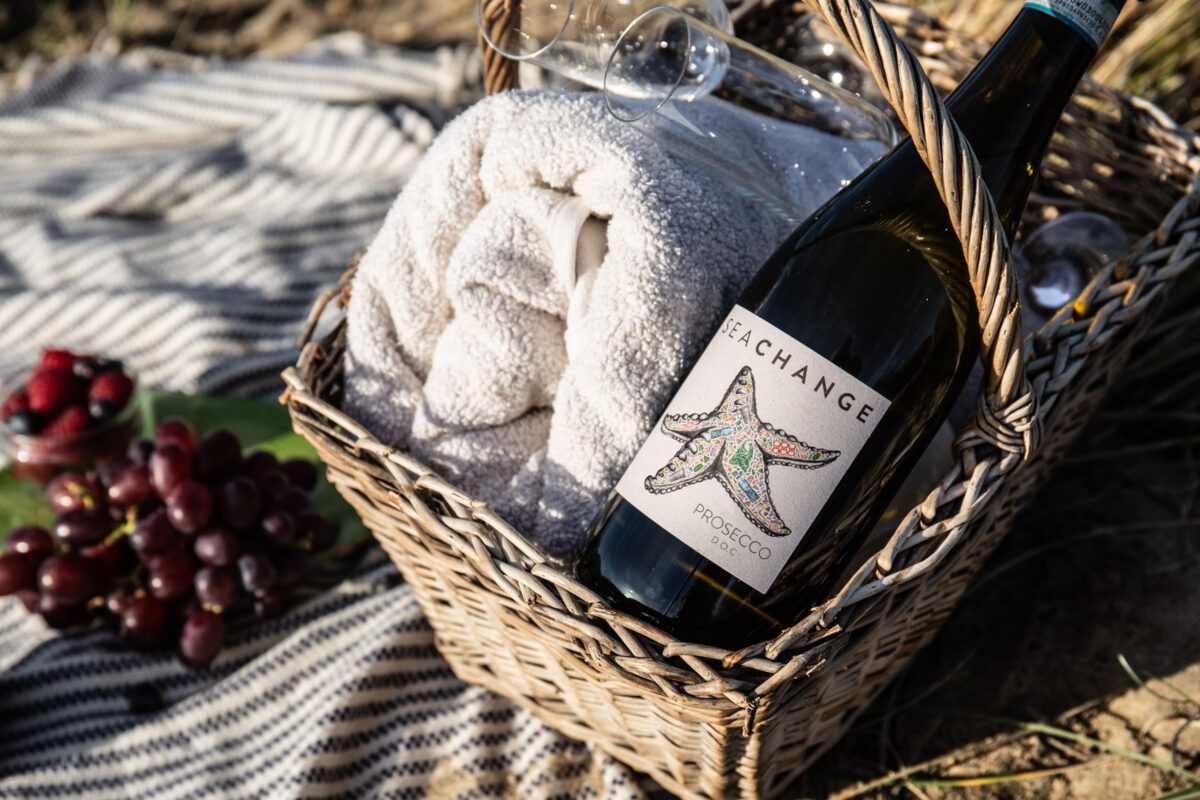 A perfect Prosecco for any time of the year, Sea Change Prosecco is an award-winning bottle of deliciousness which fizzes with fine bubbles. Easy going (and pleasant enough to drink more than one at a time), you'll get subtle hints of peaches on the nose, more pear and grape freshness to taste without the sharpness, and a juicy long finish. Remember, you're giving something back to the environment by drinking this one – which means no room for feeling guilty when you pop the fourth bottle… £12.99 from the Sea Change website.
Cune Rioja Rosado (2020)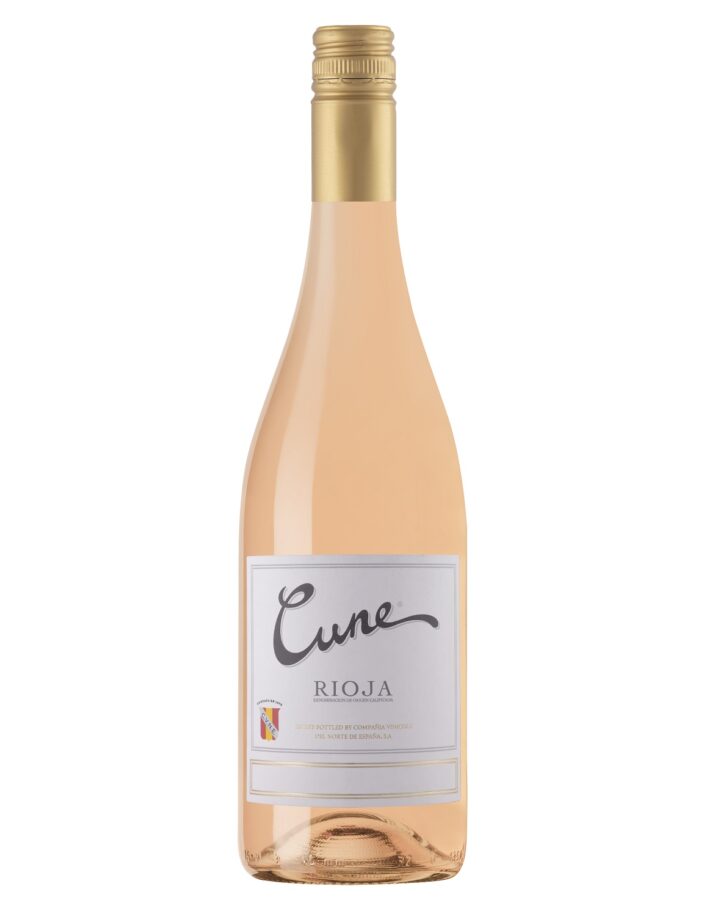 This is a great rose if you're planning a meat or fish feast this weekend! Cune Rioja Rosado is from an innovative Spanish winery based in Haro which dates back to 1879 and the vineyard's Mediterranean climate and Atlantic exposure ensures a lively balance of floral aromas – think big juicy peaches and apricots and hints of citrus with a long fruity finish. This multi award winning beaut made with Viura, Tempranillo and Garnacha grapes is available from the Co-op priced at £10.40 (12.5%).
Cune Rioja Barrel Fermented (2019)
Another award winner, this is a lip-smackingly delicious white rioja. This particular Cune Rioja benefits from a rounded flavour thanks to the barrel fermentation process using American oak casks. Creamy and complex (and great with chicken), this is subtle on the nose, with lemon, lime and vanilla notes, followed by a hint of oaky nuttiness and citrus to taste and a long finish. Grab a bottle for just £9.99 from Waitrose (13.9%).
Lady A (2020)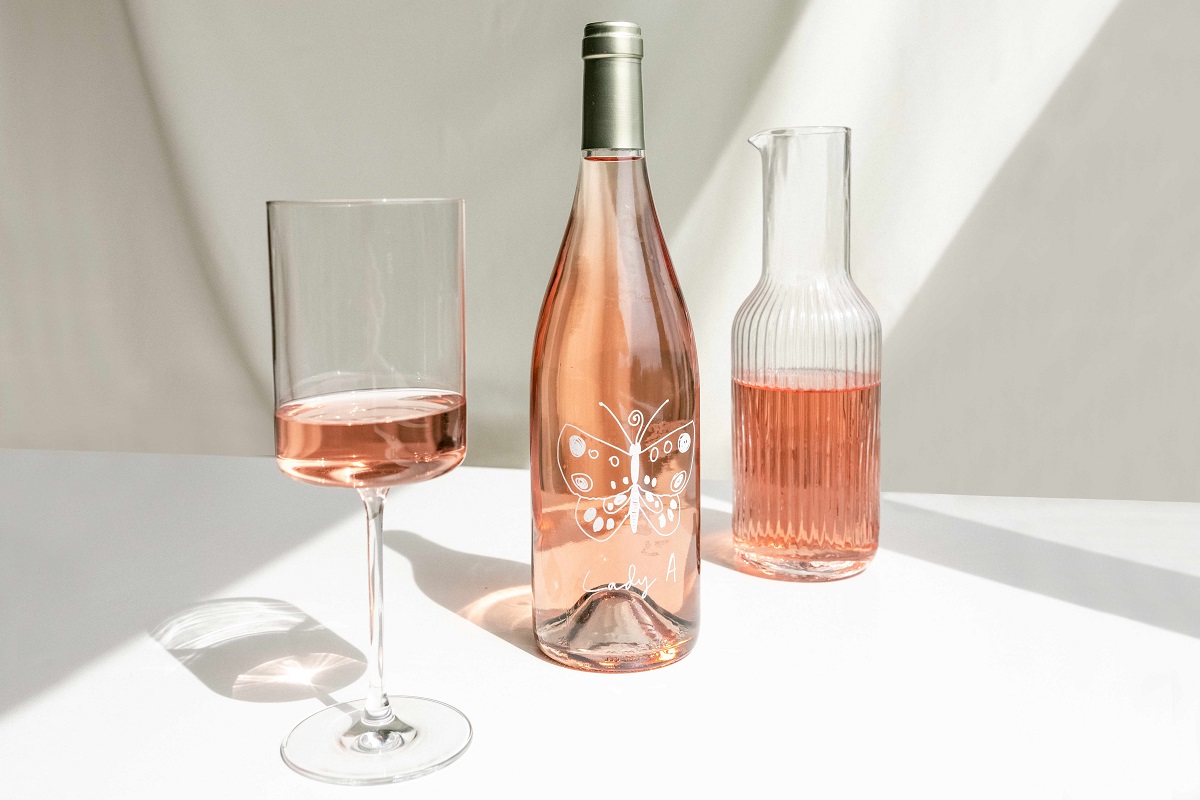 How beautiful is Lady A?! She's so stunning you might not want to drink her, but such is her irresistible appeal, you'll find it hard not to as Saturday night gets underway! With the bottle adorned with a pretty 'social' butterfly design by Damien Hirst, Lady A rosé was created by Soho House owner Nick Jones in collaboration with the Château la Coste estate in Provence. Beautifully pale and oh so interesting, this juicy moreish rosé just tastes like summer, so you can squeeze the very last out of the slightly warmer evenings before Autumn. Made in traditional rosé fashion (Grenache and Cinsault), you'll get notes of peach and pink grapefruit along with citrus and strawberry for a wine which is drinkable no matter the occasion. £30.00 available from the 31 Dover website (12.5%).
LEYDA Reserva, Syrah (2019)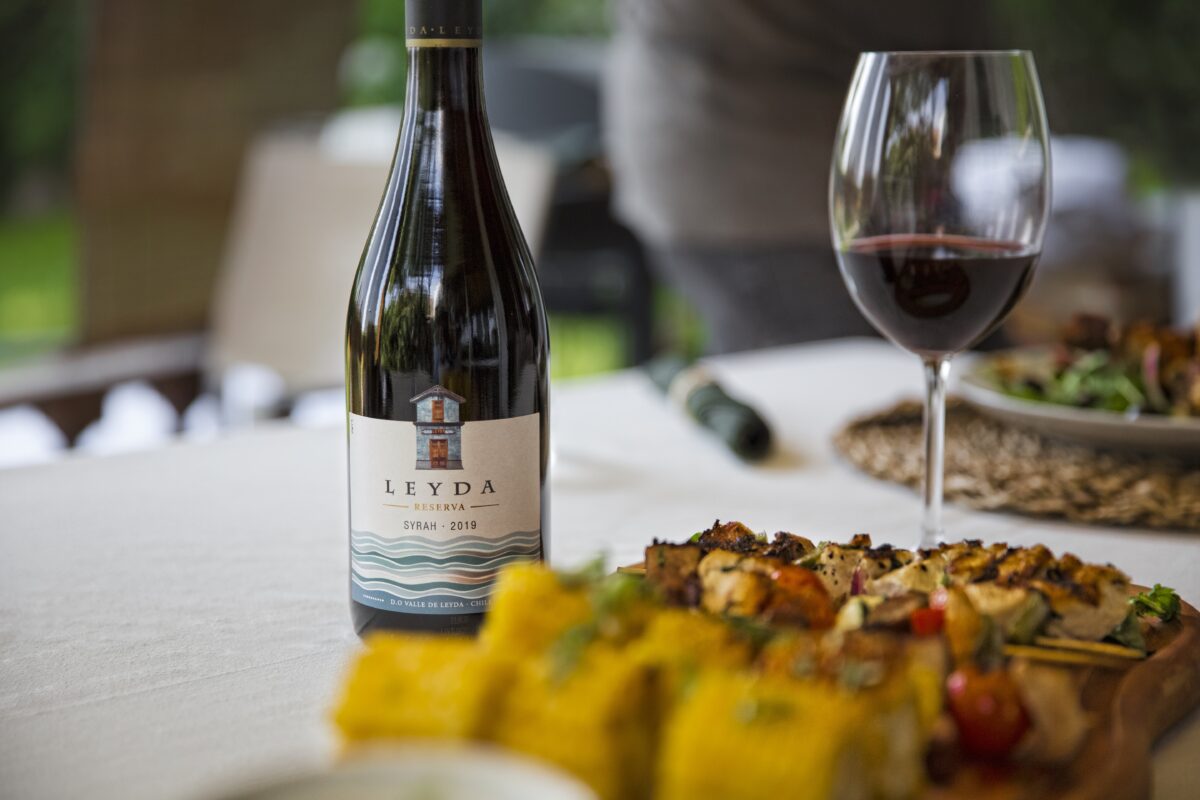 Great with red meats and game, this robust, structured red is made from Syrah red wine grapes and is an award-winner! We decanted ours to really bring out those powerful flavours and loved the ripe, juicy, deep character of this bottle with some herbaceous notes, spice, pepper and black currant followed by a smooth, velvety finish. Produced by the most awarded coastal winery in Chile – Viña Leyda, its chief winemaker Viviana Navarrete expertly ensures that her wines embody the flavour of the region – both its cooler climate and the terroir, making for a lighter red which is oaky and elegant. Available from Co-op priced at £10 (14%).
Domenico de Bertiol Prosecco Extra Dry NV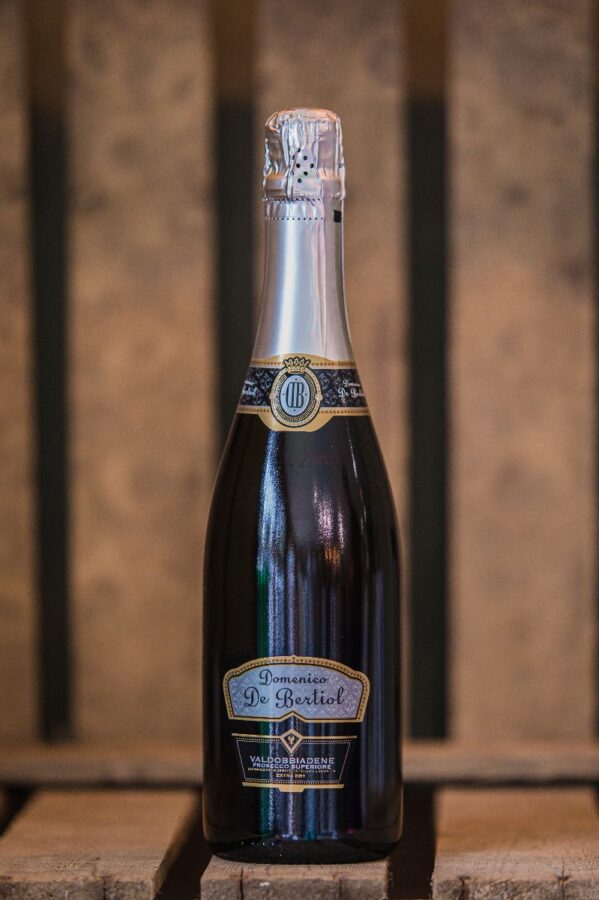 No weekend drinks with friends would be complete without a bottle of Prosecco on the list and this Extra Dry Italian Superiore gem from Wine Utopia's unique collection is super drinkable and extremely versatile. Domenico de Bertiol from the town of Valdobbiadene in the wine growing region of Veneto, has everything you want in a dry Prosecco. A fruity little number bursting with apples and pears, yet rich and creamy on the palate with an aromatic finish will definitely add some sparkle to your weekend. Made from 100% glera grapes, it works well with both sweet and savoury dishes. Grab a bottle or three now from Wine Utopia priced at £13.95 (11.5%).