The Alàbriga Hotel and Home Suites are unlike anywhere you've stayed before, guaranteed.
Located on the peninsula of Sant Pol – a sort of undiscovered Spanish version of St. Tropez, the luxurious Alàbriga benefits from the most unbelievable views out across the bay.  The original site also had the same name, meaning 'fortress by the sea' and the new owners have deliberately kept the name because its so very fitting.
Design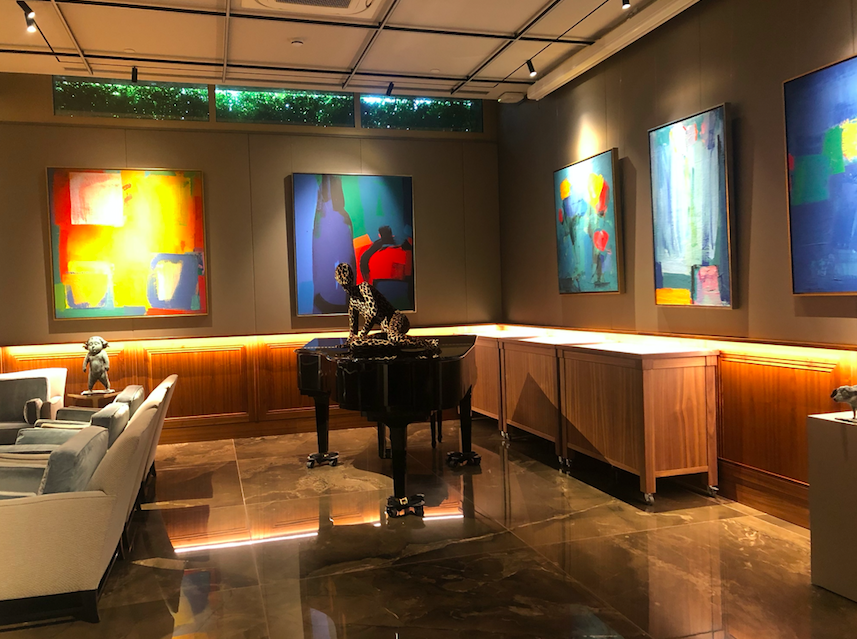 With its own unique sense of style (the exterior of the hotel is designed in the shape of a yacht), the quirky opulent interiors and furnishings form the hotel's trademark.  Many of the grand designs are courtesy of former Vogue Russia Editor Svetlana Scherer (part owner), unleashing her creative input with absolutely amazing effect.  Where else would you find a statue posing in full leopard print, balanced provocatively on a grand piano?!  Or a semi-clad silver mannequin in sequin hot pants encased in glass in the entrance to the spa?!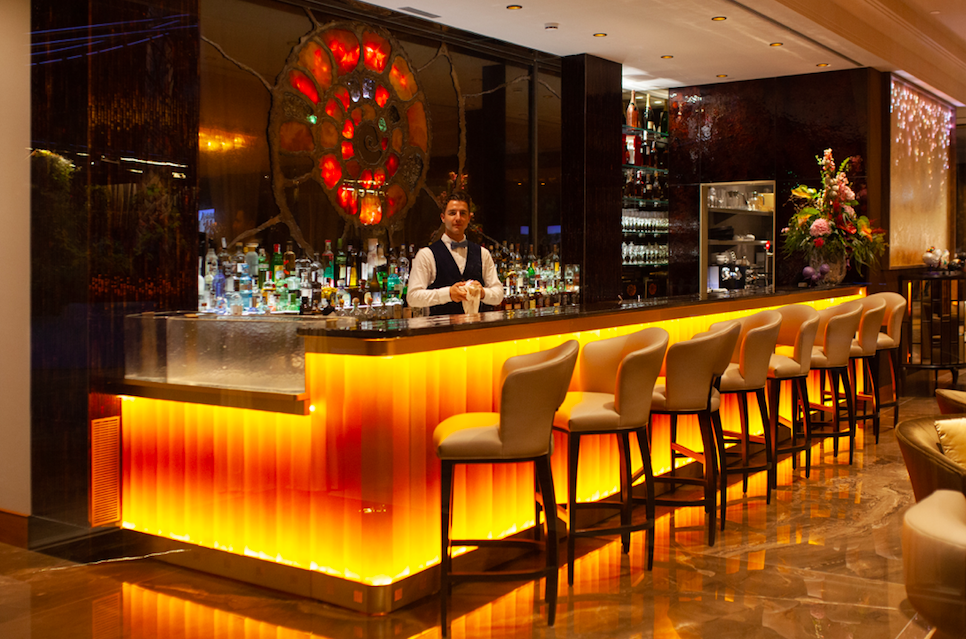 On the ground floor, the fluidity of the space flows seamlessly from reception area to the Lovee bar and into the opulent lounge area featuring lots of modern art and decadent sofas – this area can also be converted into different event spaces, with the hotel hosting many lavish shows and launches.
Wellness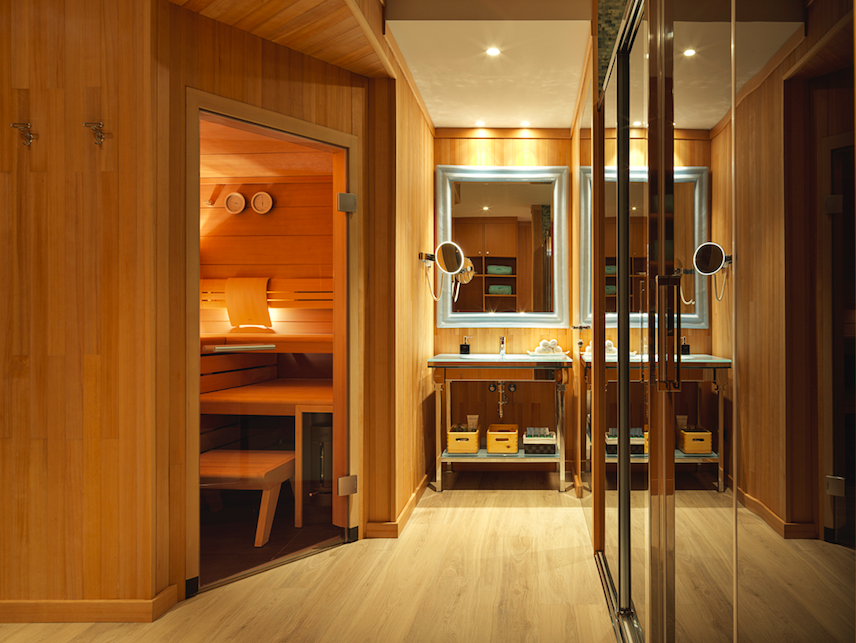 Relaxation and mental wellness are key to the Alabriga's overall philosophy, so as you'd expect their spa facilities are outstanding, with a full range of treatment rooms and packages to take advantage of.  A personal service is also paramount meaning guests' needs are a main priority, so treatments can be tailored to each individual.  The spa area has a wonderful boutique feel to it and includes steam room and sauna, fully equipped state-of-the-art gym, hair salon and outdoor jacuzzi.  I experienced a bespoke massage whilst staying at the hotel and it was a wonderfully relaxing with full consultation to address my individual massage needs.
Pool Areas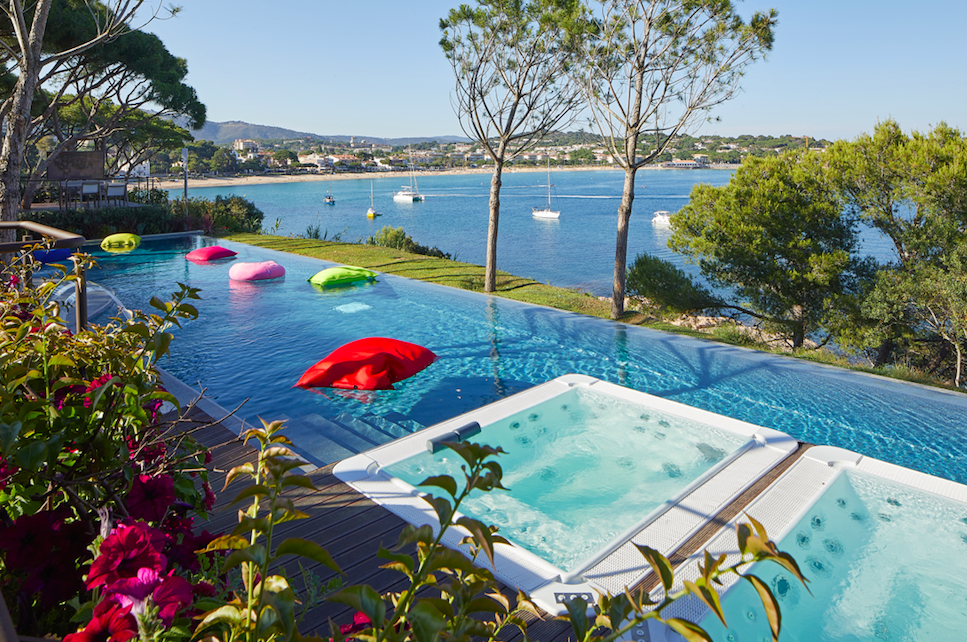 There are two stunning pools – one with magical colour-change lighting which at night, impressively lights up the whole outdoor area, and another which is accessible via a secret tunnel to the Sea Club (also part of The Alàbriga).  The Sea Club pool offers sumptuous relaxing bean bags to float on and an infinity view over the tranquil seas, so stress levels are guaranteed to diminish as soon as you step into that pool and drink in the views! Private booths boast retracting tables which transform into comfy cabanas, with handy lockers to keep your valuables in when you head for a swim.
Suites
Hotel rooms don't exist at The Alàbriga.  Only suites, which range from Deluxe to Premium, the Grand Club, and the ultimate rock star getaway – The Penthouse Suite.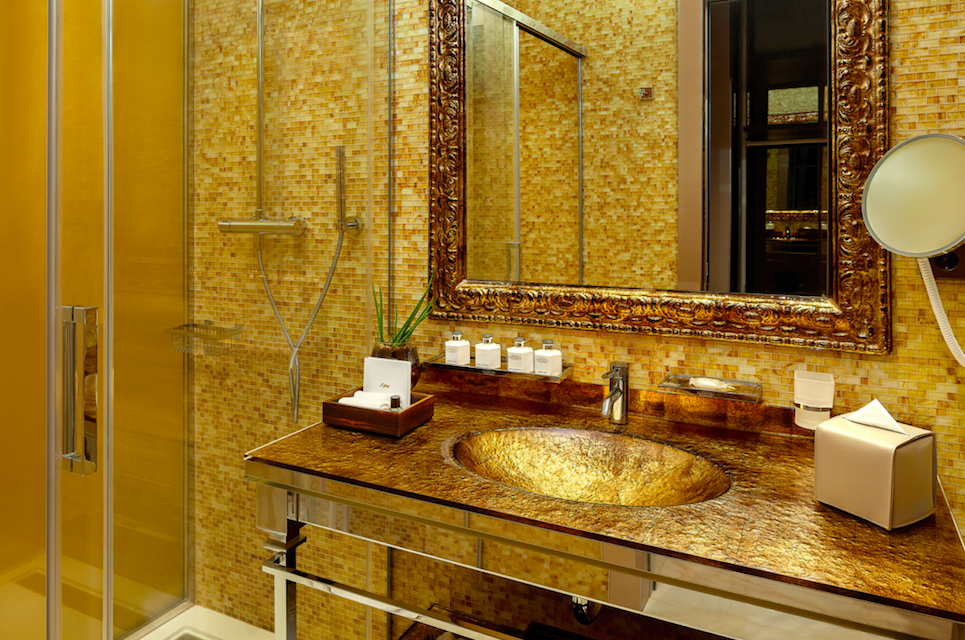 My 'more than adequate' suite (accessed via finger print pad) boasted a spacious hallways with floor to ceiling mirrors which led into the full lounge area with luxurious sofas and enormous TV, a ridiculous amount of space on the expansive outdoor terrace, decadent bathrooms featuring gold basins and mosaic tiles and a larger than average rain fall shower.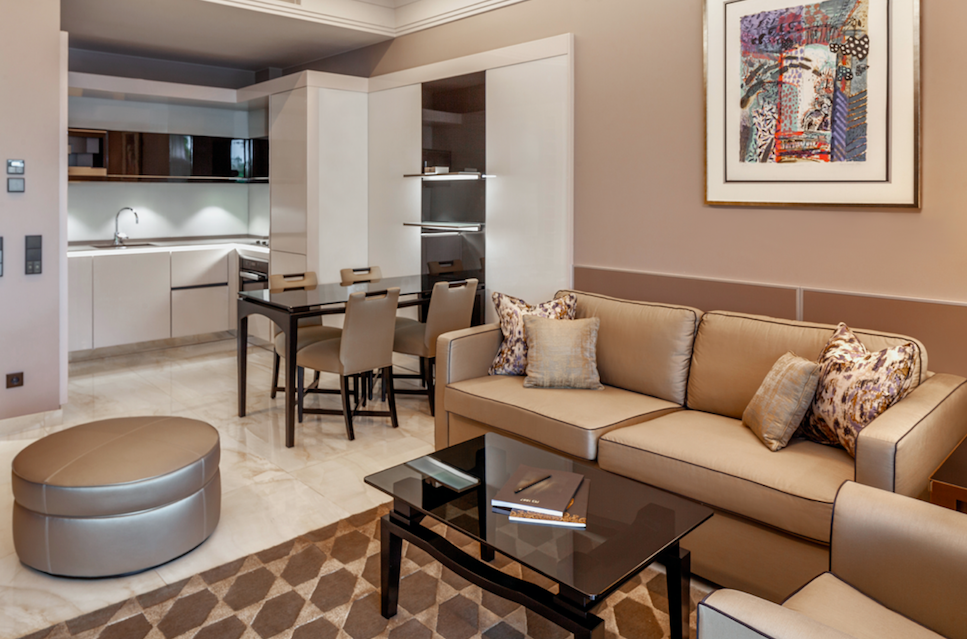 With full kitchen facilities available (and Miele integrated applicances), The Alabriga is versatile for eating arrangements – if you don't fancy eating in the restaurant every night, then the home suites are equipped with everything you need to cook dinner for the family and perhaps enjoy eating it outside on the terrace with those amazing views over the bay.
I loved the bedrooms which came with an abundance of plug sockets (you can never have too many!), plenty of mirrors, a super comfy double bed, and even a walk in closet ensuring you've got plenty of room for clothes, shoes and getting ready for a night out.
Presidential Suite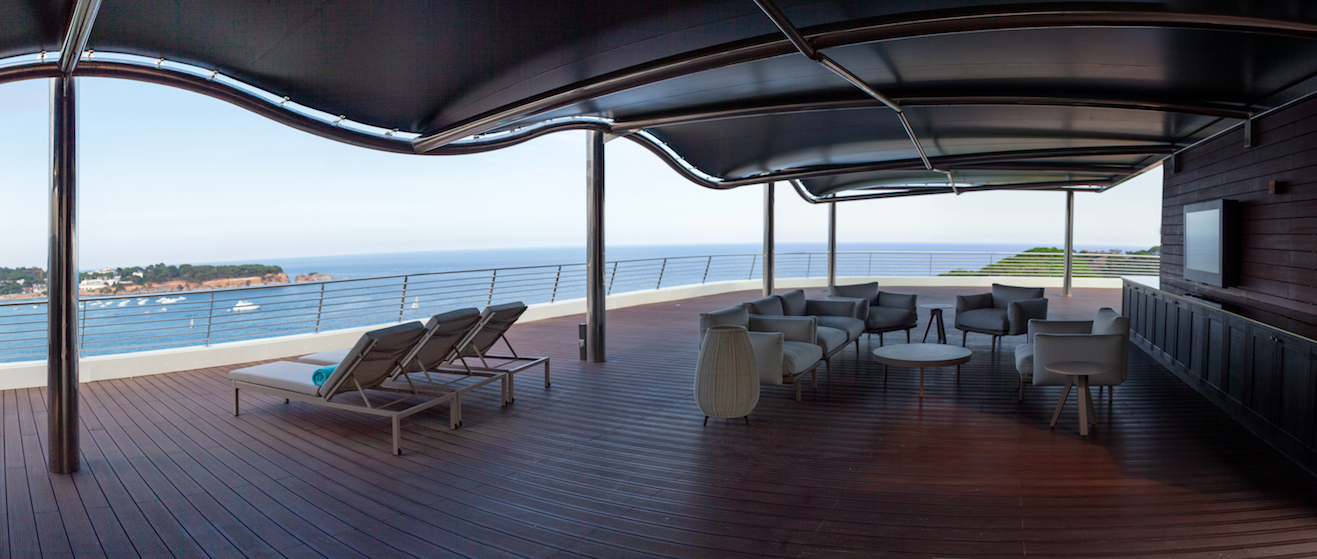 The Presidential Suite is fabulous and if money's no object or you just feel like splashing out for a family occasion, the Alabriga's rock star suite has it all.  Not only is it huge, but bedrooms all take on their own individual style, while there's a second kitchen upstairs on the gigantic terrace –  the absolute number one spot to host a gathering.  The Alabriga's butler service also makes planning anything like this, a breeze, while a private chef can also be hired to make special occasions go without a hitch.
Dining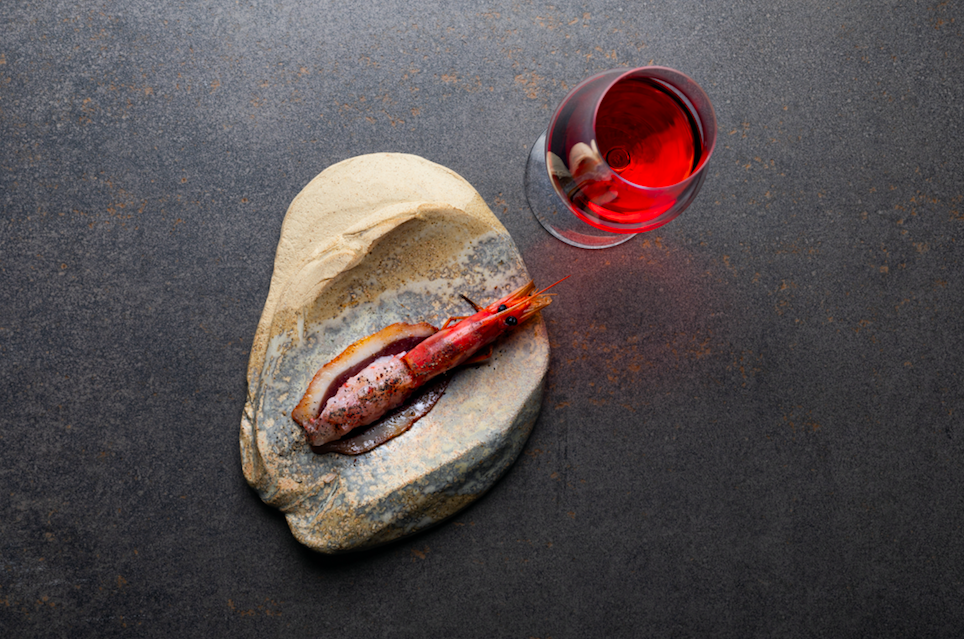 Dinner at the Michelin starred Terra restaurant is exquisite.  Spanish chef Abraham Artigas has the skills and innovation to take you on a full Catalonian tour through his exceptional, experimental menu, showcasing fresh flavours and inventive dishes with only the finest ingredients.  Decadent and flamboyant, dishes like duck with scarlet shrimp, razor clams with tomato and charcoal and croaker with coconut all feature on the menu – Artigas' contemporary cuisine promises a real taste of the med through a gastronomical extravaganza.
Sea Club, accessible via the secret underground tunnel, by contrast, showcases seafood cuisine in the same fine dining style.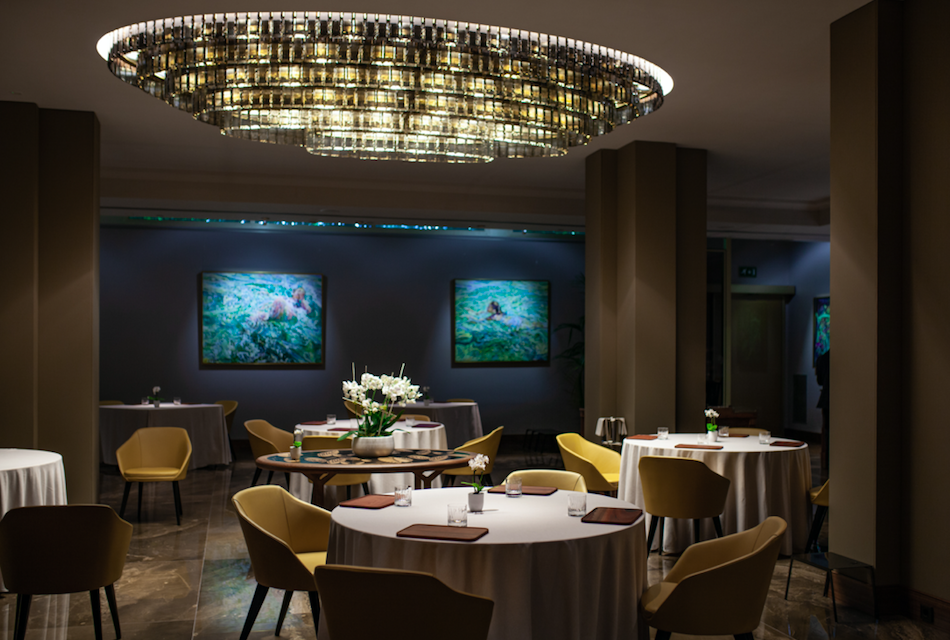 Much more than just a hotel, it seems The Alàbriga really has thought of everything.  With 24 hour butler service available on request, nothing is too much trouble.  The hotel even has its own luxurious yacht which you can charter for a day of water sports and exploring, while the grounds are home to a beautiful private garden making it the perfect place for a wedding – in fact the entire hotel can be hired out should you desire.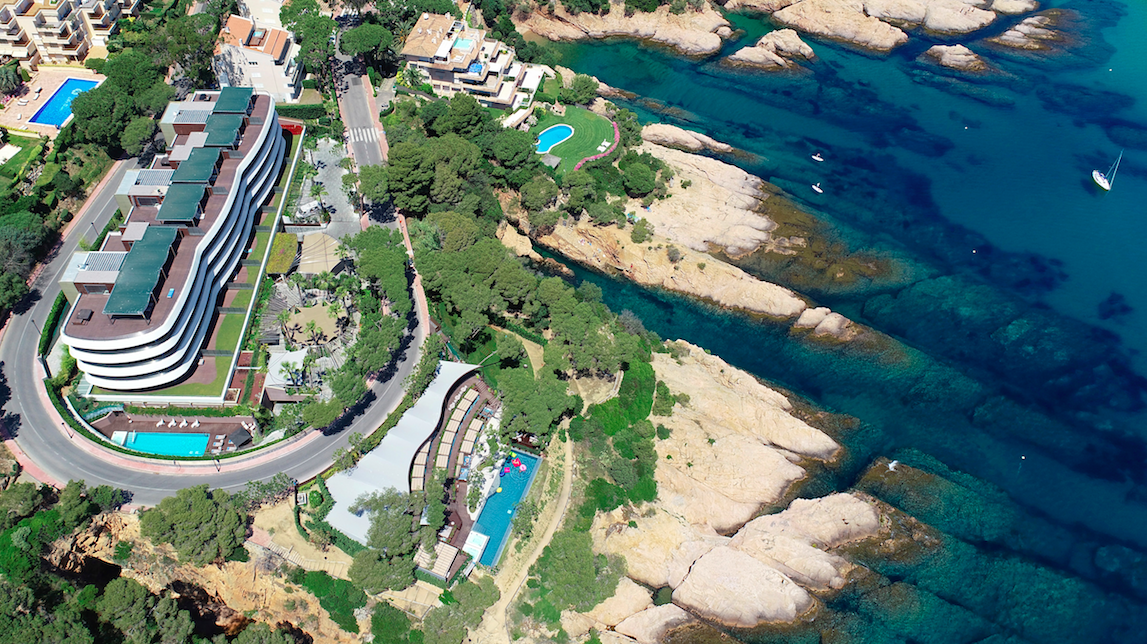 Set in a fantastic location with Girona City, the fishing town of Cadaques and the charming medieval Catalonian town of Pals all within driving distance, The Alàbriga Hotel and Home Suites is a wonderful base for a summer jaunt or a winter getaway and after staying her once, you'll be back… guaranteed.
Click here to book.