Haxells restaurant and bar is a brand new, elegant art-deco offering on the ground floor of the Strand Palace Hotel.  The deluxe dining room takes its name from the family run hotel next door, which J Lyons & Co acquired back in 1922 in order to extend their grand venture with the 785 guest rooms it still boasts today.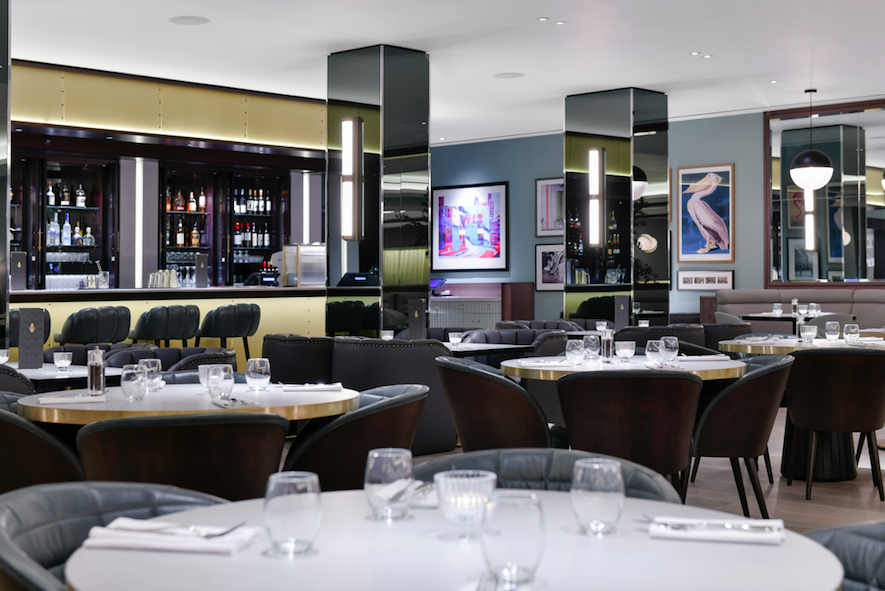 The cool and contemporary design with its sparkling mirror columns and sumptuous sofas allows for plenty of space between tables – staying in hotels often, I find there's nothing worse than being able to hear the conversation of the people sitting on the next table to you – especially when you're dining alone.  I loved the sense of privacy for each individual dining area, meaning I'd feel completely comfortable eating here by myself as I'm sure many visitors on business do when they're visiting the Strand Palace Hotel.
The bar area at the rear of Haxells restaurant is modern and contemporary with a line of high stools – the perfect place to enjoy a pre-dinner cocktail.  The cocktail list is impressive, and in fact if you're visiting in the next two weeks, the mixology team have curated a very special menu of five Wimbledon inspired cocktails – each serve inspired by a player.  We loved the sound of the Roger Federer's Royale – an elegant combo of rum, raw sugar, fresh lime, mint and orange juice topped up with bubbles, as well as the Novak Djokovic's Spicy Sidecar featuring Cognac – a very popular spirit in his native Serbia!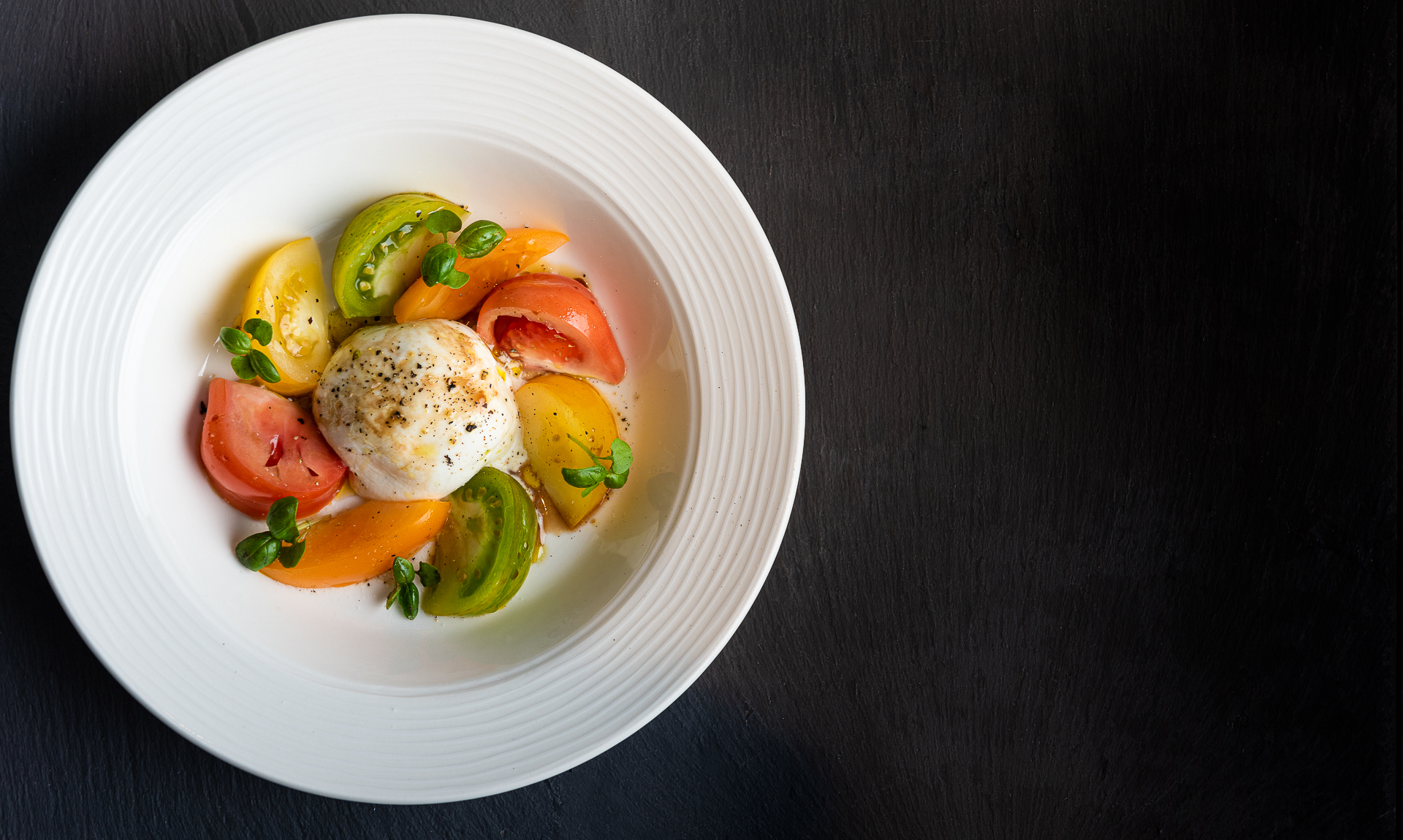 The relaxed menu offers food all day long.  At lunch, you might want to try starters, salads, sandwiches or sharer plates (all of which feature), but for an evening meal, we decided to  try the more substantial offerings.  I ordered the Burrata to start (£9), a silky, creamy, luscious dollop surrounded by juicy Heritage tomatoes, and flavoured with fresh basil.  I stole one or two crispy squid rings from my friend's plate and was impressed with the light batter and fresh tasting squid with rocket, lime, chilli and coriander.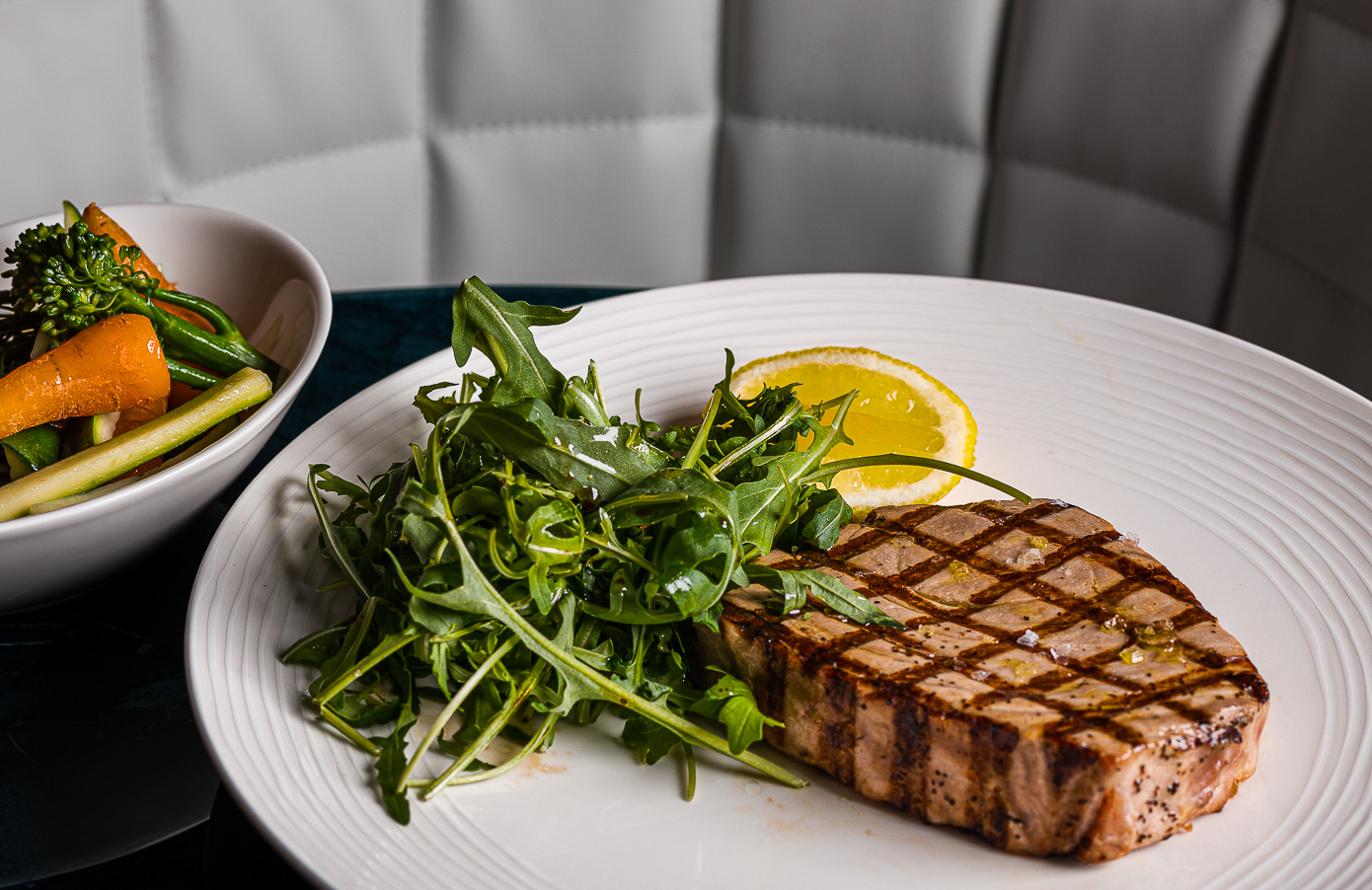 For our main dishes, I just had to go for the chunky Fillet Steak, cooked wonderfully (a good medium), and dowsed with a punchy peppercorn sauce with a salad on the side.  My friend absolutely loved the saliva-inducing Grilled Marinated Tuna – it tasted beautifully fresh and was a good substantial hunk of fish.
Desserts range from melting chocolate fondant to the classic cheese board ensuring there's something for everyone, while the wine list is extensive and also includes some nice digestifs to round off dinner perfectly.
I was also pleased to see the special British Classics menu going down well as Shepherd's Pies, Fish n Chips and Sausage and Mash came out of the kitchen at an alarming rate – perfect for the foreign tourist wanting to try some hearty English delicacies!
As well as the huge dining area, Haxells also offers a private dining area and a dedicated tea room.  The Cornish clotted cream and jam upon fresh, warm scones, sounded so very tempting, I'll definitely be heading back soon to try them!
Using locally sourced ingredients for all of their dishes, Haxells is a chic, stylish offering in the very heart of Central London. Hotel residents and dining guests alike will not be disappointed!  Click here for the website and here for our review of the Crowne Plaza London's restaurant – POTUS.