If you're looking for glitz, glamour and American inspired food and drinks, then the recently opened POTUS Bar and Restaurant at the Crowne Plaza on Albert Embankment is most definitely worth a visit.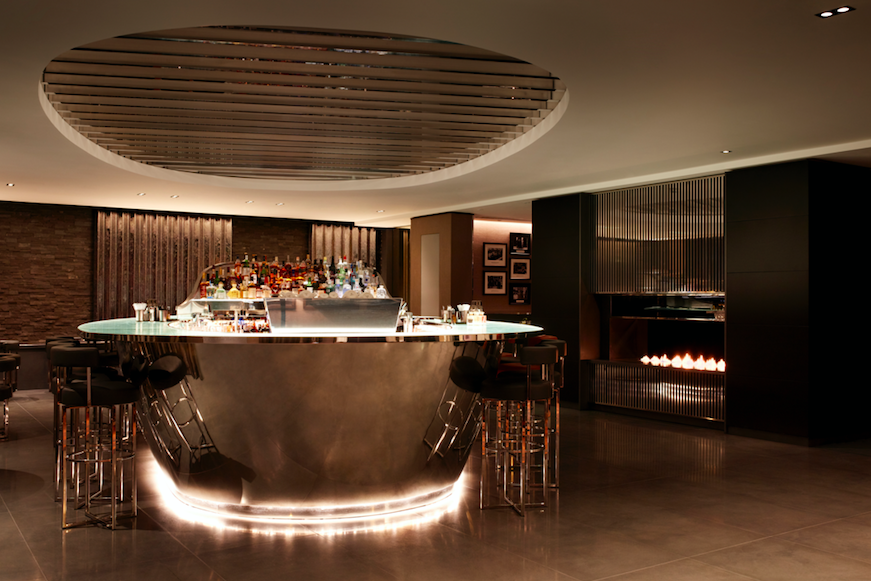 POTUS bar which pays tribute to America's presidents with an innovative cocktail list and extensive wine list along with a range of bourbons and locally crafted beers, is a stunning stylish space with a WOW-worthy drop chandelier above the central bar area, impressive waterfall wall feature and frameless glass fronted fireplace separating it from the luxurious restaurant area.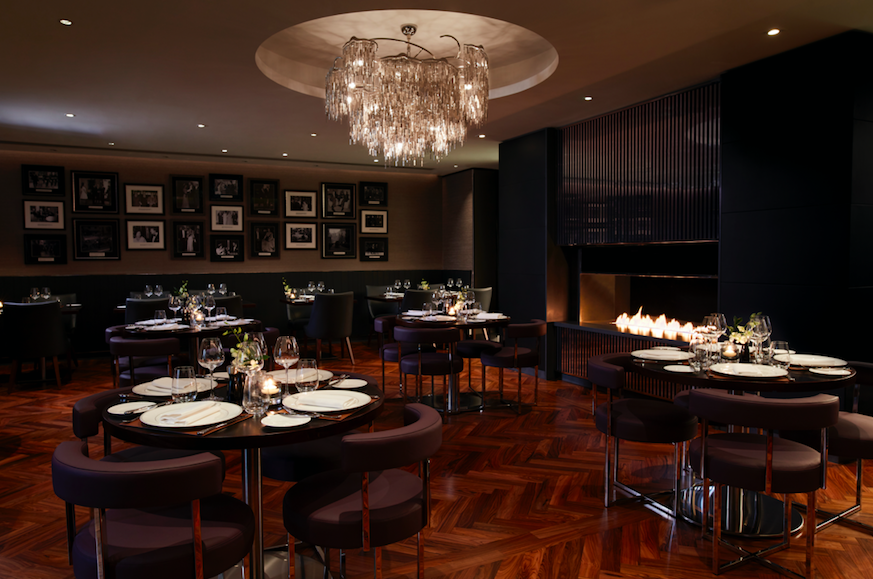 We started with a presidentially inspired cocktail, noticing a lot of whiskey on the list (guess it must be tough running the country!)  The Teddy Smash Hat Club hit the spot – a nod to Roosevelt's love of the mojito with cognac, bourbon and homemade sugar syrup and mint which got our dining experience off to a great start.  We also nibbled on a pre-starter starter of perfectly crispy calamari (£8) to get our tastebuds warmed up for dinner.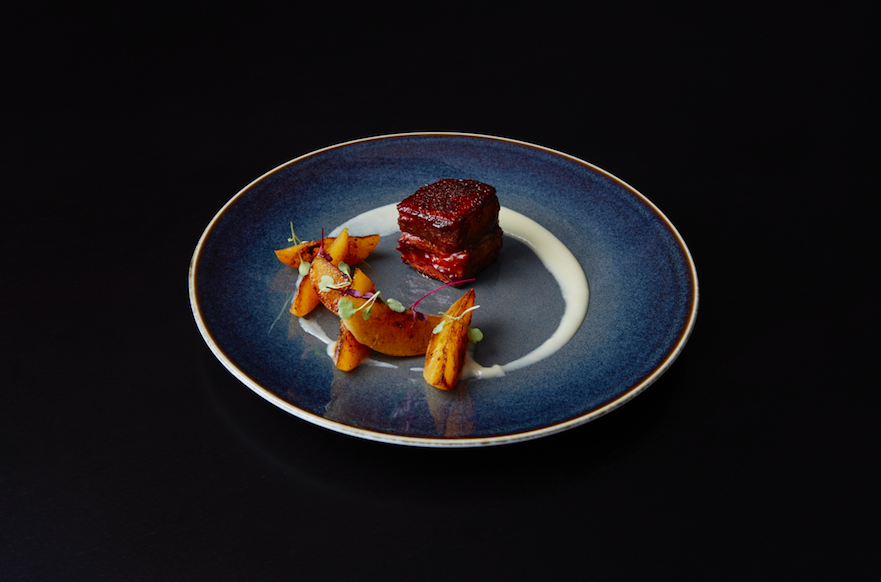 POTUS restaurant is overseen by the super talented former MNKY HSE Exec Chef Pablo Penalosa Najera who's vast experience was obvious when the dishes started to come out of the kitchen.  Presentation was exquisite, with all dishes drawing on American classics, yet each has its own unique twist.  For me, there could be no better starter than the barbecue pork belly with a Bromley apple sauce and bourbon caramelised apples.  What a harmonious combination – saliva inducing sweetness combined with the tart apple and juicy meat.
With fish, meat and veggie dishes on the mains menu, we couldn't help but notice the Cowboy Steak – a huge hunk of meat on the bone served with chimichurri and potatoes.  At £90 for 800 grams, we decided to side step this one, whilst also imagining burly American diplomats and politicians from the nearby US embassy at Nine Elms destroying this while make influential government decisions!  Since our biggest decision that night would be which of these delicious mains to order, we took our time perusing the menu whilst sipping on a full-bodied, juicy Argentinian malbec.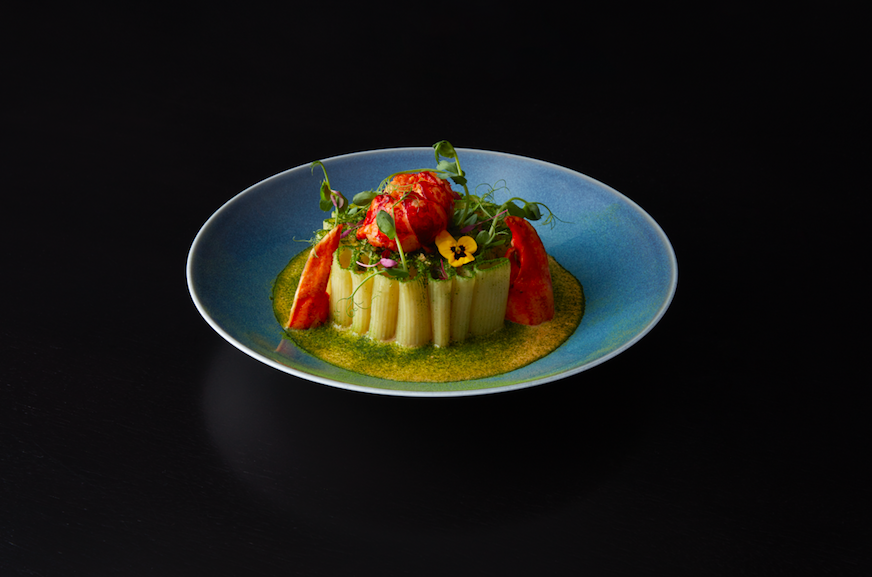 Staying true to the American theme, I was excited to see one of my favourite dishes ever on the menu.  Truffle mac and cheese (£20).  The presentation of this dish was pretty extraordinary!  Each individual macaroni tube stood upright like pillars of the White House, surrounded by a moat-like pool of creamy cheese sauce and topped with succulent pieces of lobster and lashings of shaved truffle.  Possibly the best mac and cheese I've ever tasted!  My friend ordered the wild mushroom risotto (£18) with parmesan cheese and mushroom saute.  Another absolutely outstanding dish which I'd probably go for next time.
Onto dessert and the beautifully deconstructed New York baked cheesecake (£9) was nothing like the huge slab I devoured in Grand Central Station last year, but the prettiest plate of dotted raspberry coulis, elegant cheesecake with crumbles of biscuit and a dollop of eggnog ice cream.  Literally A-mazing.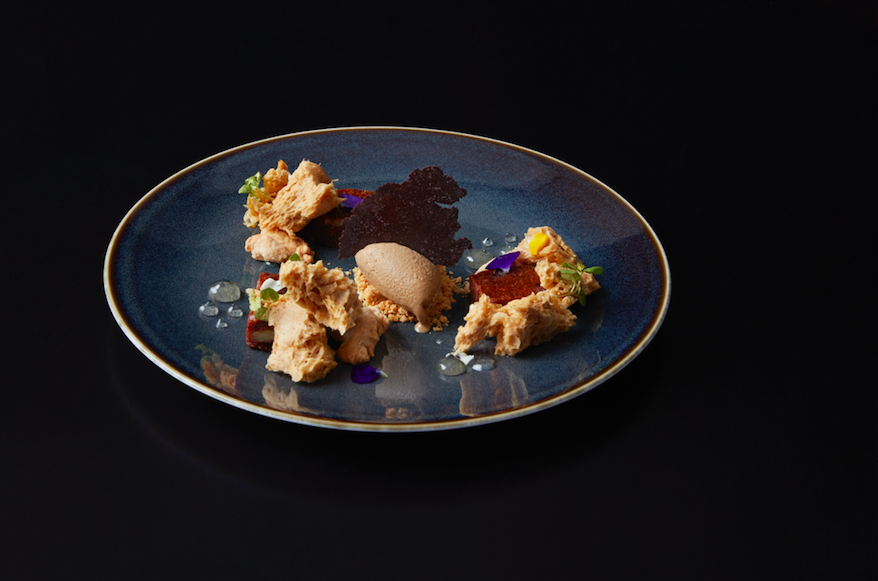 POTUS Bar and Restaurant makes for the perfect date place, or fine dining experience with friends.  Most definitely a destination bar rather than a hotel bar, the staff are wonderful, the vibe is cool and Najera exceeds at putting a fresh, inventive spin on native dishes.
Highly recommended.  We salute you.
Click here for more info