Traditional Italian restaurants are hard to find in London!  But Melanie's in Soho which occupies a prime spot on Old Compton Street has got all the right ingredients for the perfect pizza / pasta experience.
At Luxe Bible, we're always on the look out for the coolest hangouts and while Melanie's isn't an OTT luxury experience, the quality of the food and the outstanding service is what makes this lovely place stand out.
Traditional in style, Melanie's is a pretty big restaurant with brown wood furnishings and tables and lovely big open windows which let the light in and give you a great people watching spot.  It's absolutely perfect for those summer Soho days, but equally as cosy in the winter months where the food is guaranteed to warm you up with chunky steaks, hearty plates of pasta, authentic Italian chicken dishes like the classic Milanese and the most awesome pizzas.
Marco was the number one host when we visited last Sunday – the perfect balance of cheeky and charming and service really was outstanding from start to finish!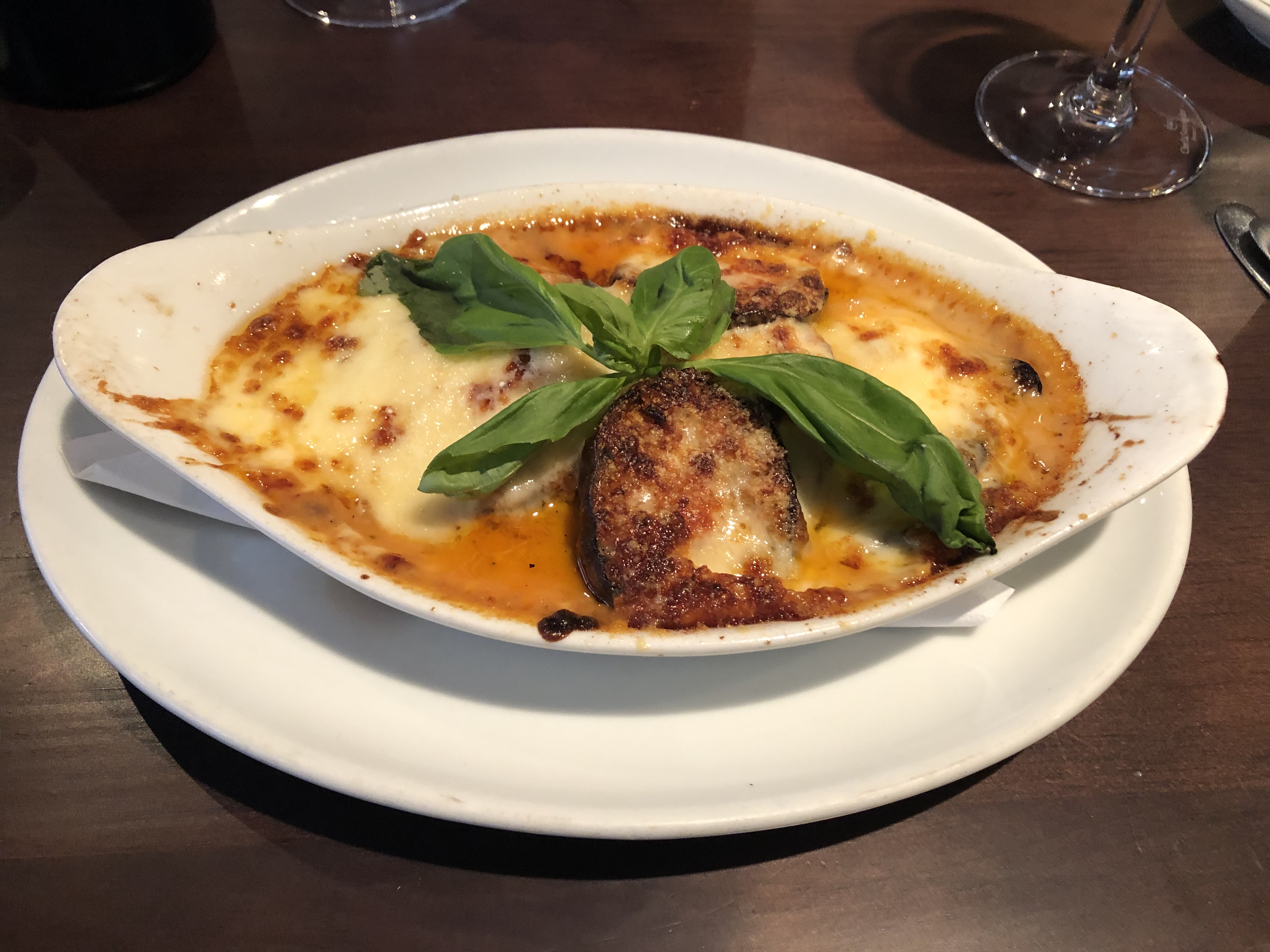 The menu is massive and it'll take you quite a while to decide on what to eat.  My favourite Italian dish has to be the Melanzane all Parmigiana and I was delighted when the biggest bowl came out as my starter – piping hot layers of perfectly soft aubergine in rich tomato sauce, topped with an absolute tonne of melted cheese.  The dream, basically.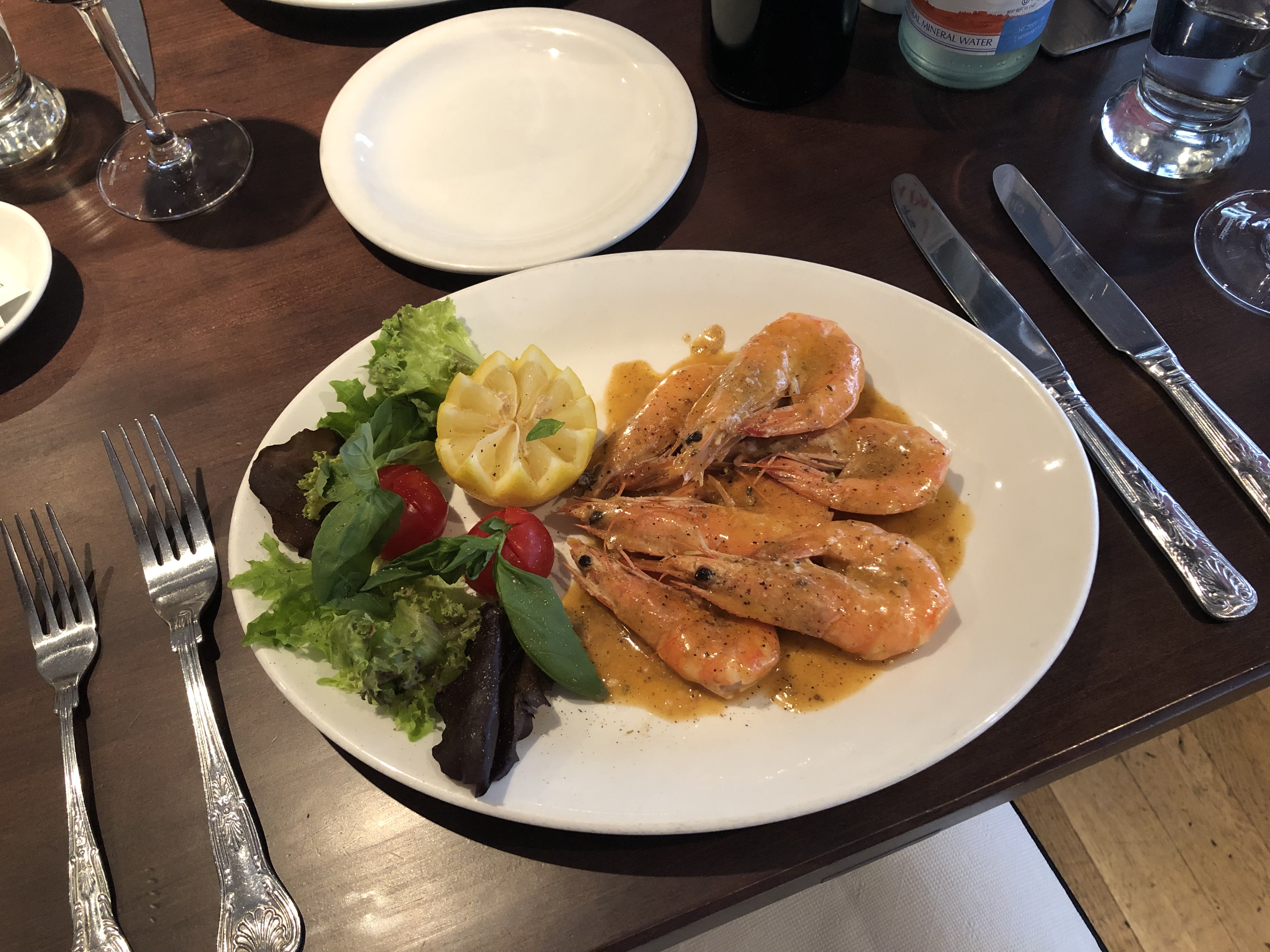 My friend went for the gigantic prawns which came shell-on with a side salad.  I think we used maybe six wet wipes and a whole bowl of lemon water in our bid to peel them, but the satisfaction with the flavour of each tasty morsel was totally worth the mess we made!
Being extra naughty, we decided to order mains each AND a pizza to try as well.  How totally greedy!  Surprised that we managed to polish off the lot, I can definitely recommend the Quattro Staggioni as well as the Chicken Milanese and the Cannelloni.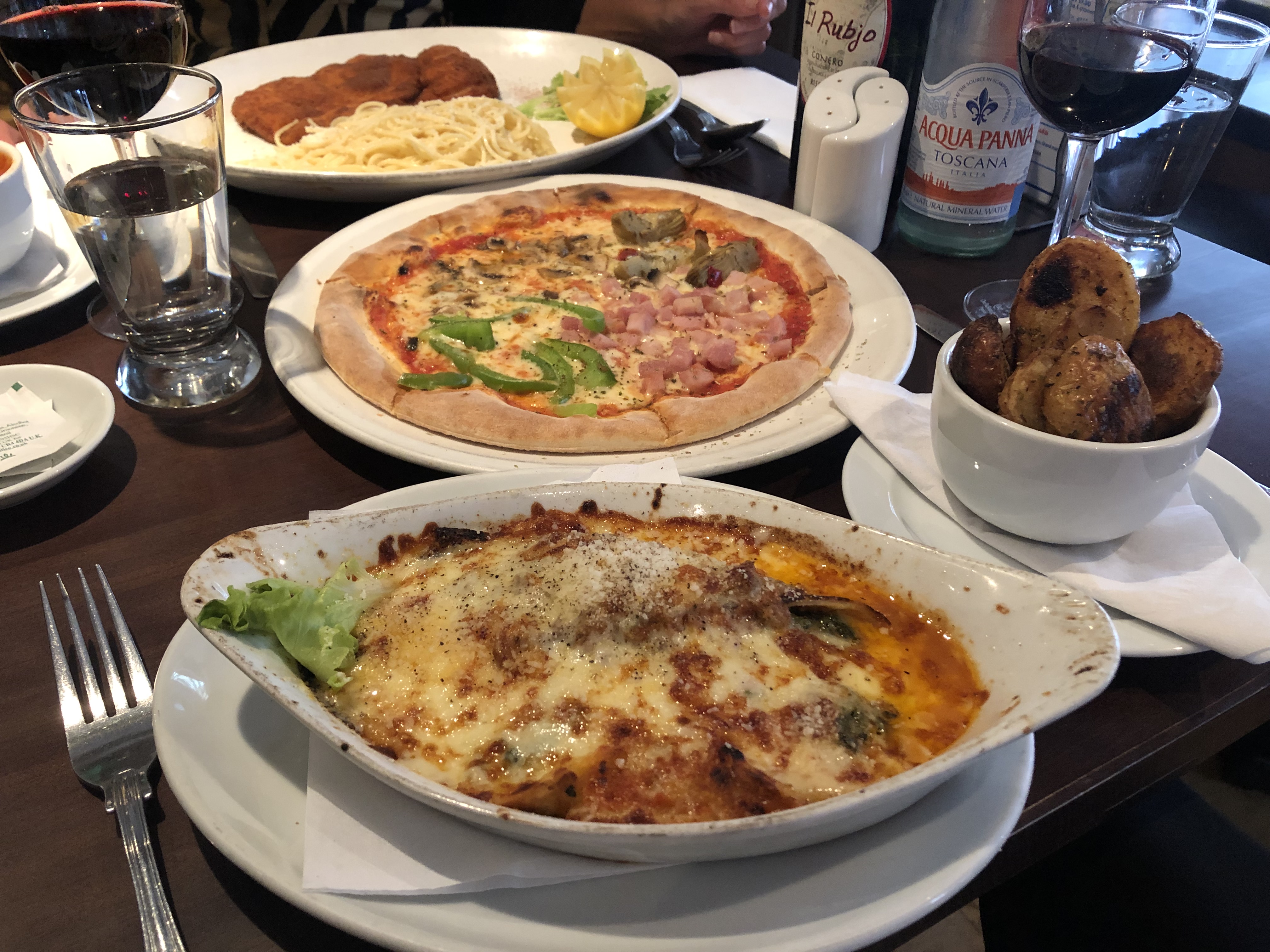 Every dish was to die for and while the portions are HUGE, the prices are unbelievably low for a restaurant in the heart of Soho – you can get a lasagne for just £8!  Unbelievable.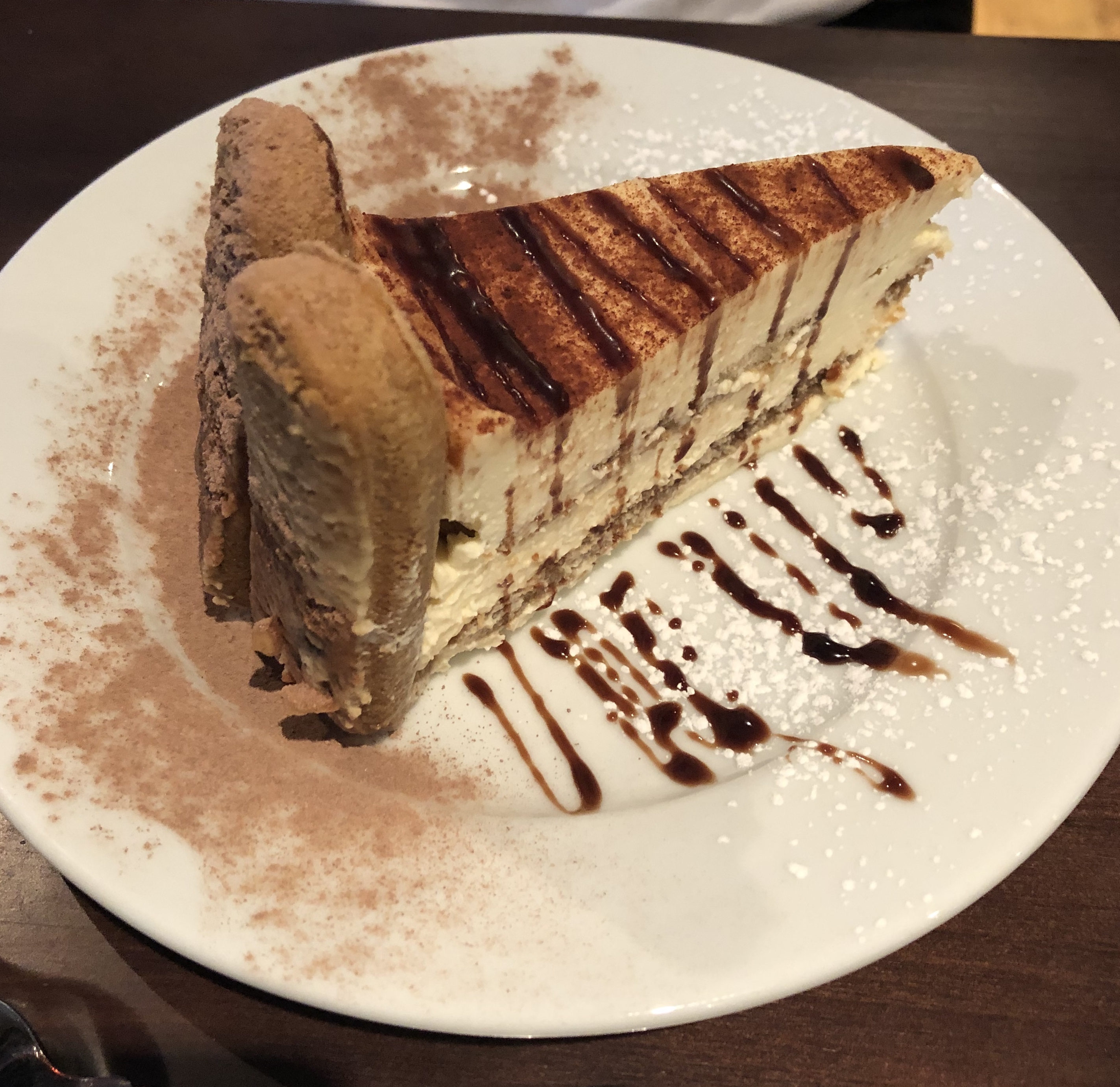 We finished our massive feast with delicious Espresso Martinis from the bar, a door step slice of tiramisui and of course, it wouldn't be a traditional Italian meal without a shot of Limoncello would it..?
Melanie's is due to undergo a big transformation next year which we can't wait to see, let's just hope their fantastic food and brilliant Italian vibe stays exactly the same.
Click here for the website and here for reviews of more restaurants in Soho..