Make the most of the warm weather this August with boozy bottomless brunch at The Courtyard Fulham.
From the outside, you'd have no idea that The Courtyard Fulham has a green, lush Aperol Spritz outdoor garden filled with plants and flowers, cosy booths, high tables and a DJ, but if you're a south-west local, this is about to become your new regular!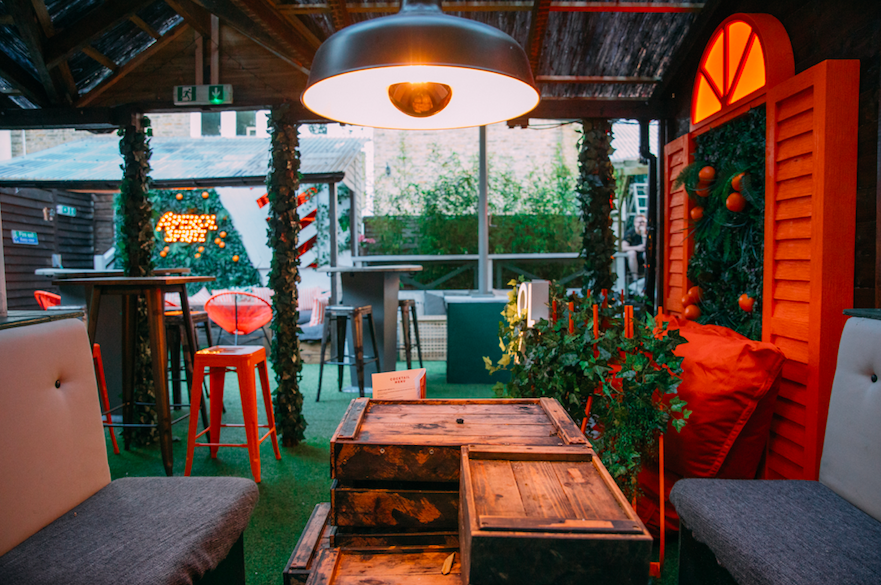 Although The Courtyard Fulham is perfect for cocktails any day of the week, the most fun you can have is on Saturdays and Sunday between 12-6pm when the garden comes alive and the terrace is overrun with groups of friends living their best lives, downing copious amounts of bottomless drinks and stuffing in plates of Mexican themed food – all for the bargain price of £35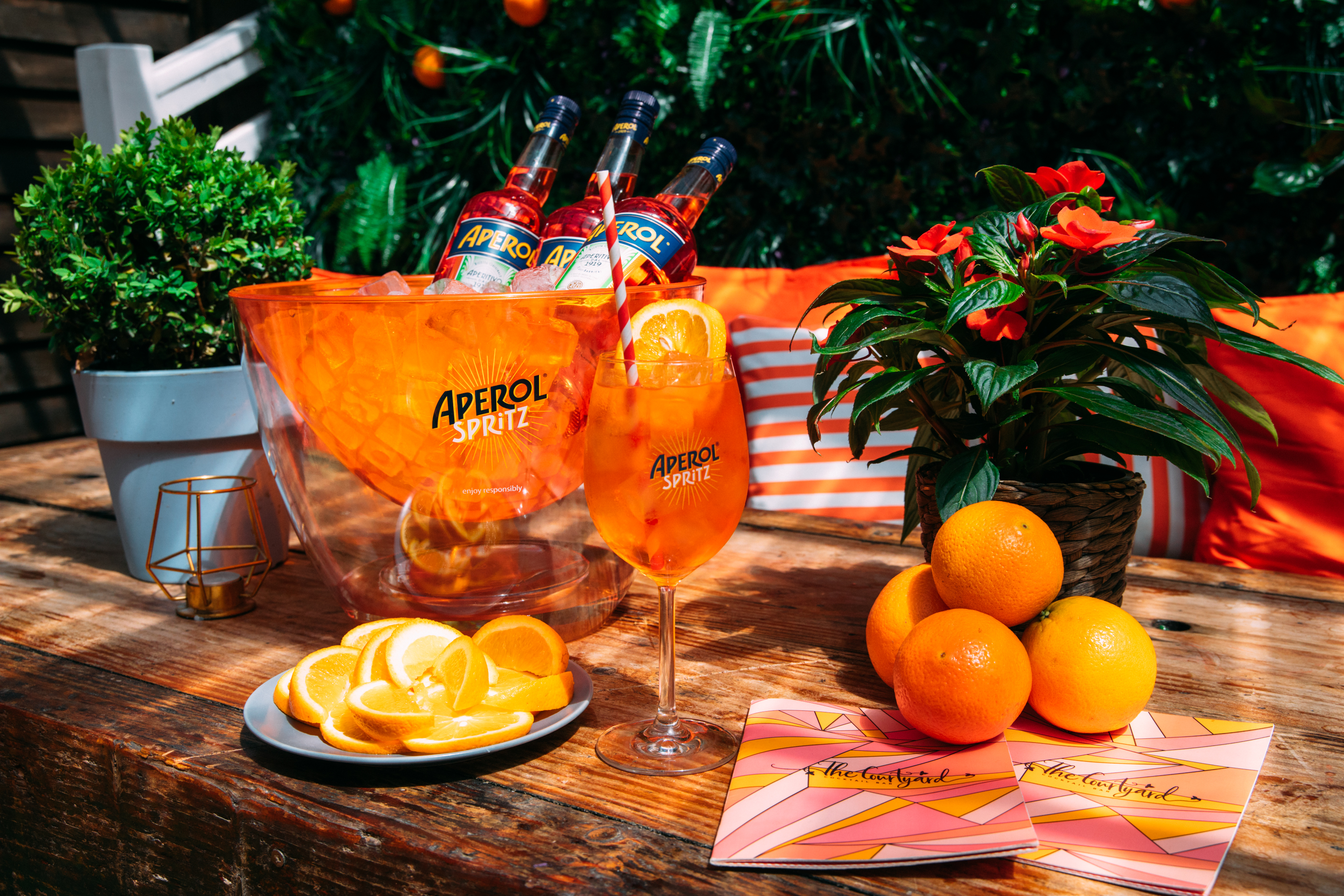 It was a gloriously sunny Sunday when we visited and our group were all in the party mood, as were the girls and guys on all of the other tables.  Everyone also seemed extremely thirsty and we got started on the bottomless offering as soon as we arrived.  From the moment you order, you'll be given two hours worth of unlimited red or white wine, prosecco, Bloody Marys or Aperol Spritz.  You can't mix and match however, so choose wisely!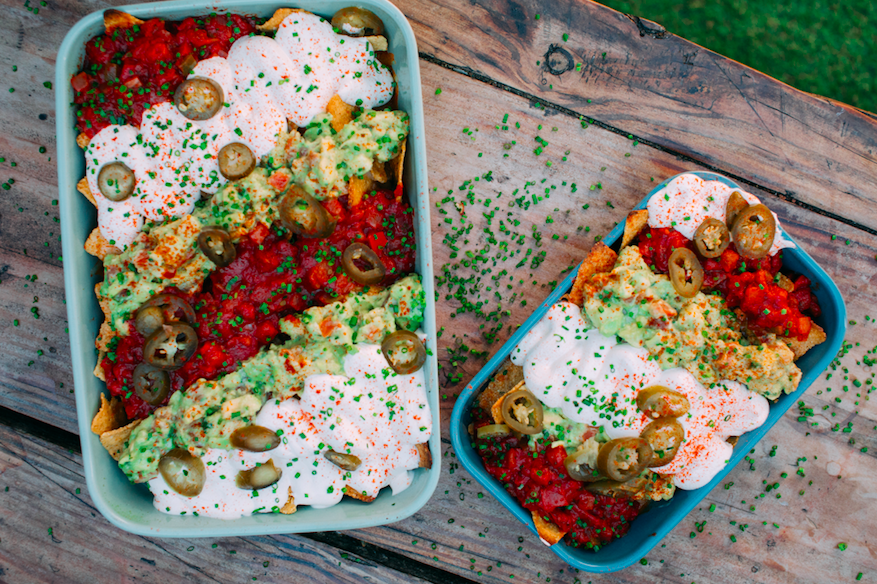 Once we were settled with our drinks and getting stuck into a good old catch up between friends, the food started to arrive…  We began with Nachos Supreme – a big sharer plate of nachos smothered in lashings of salsa, sour cream and guacamole, with a tonne of melted Monterary Jack Cheese.
Another round of drinks down and it was taco time!  The pre-order menu offers you the choice of a taco, followed by three small plates from a list of scrumptious options.  I went for the spicy Mexican chicken taco which comes with pickled red onion, coriander, lime crème fraiche and coriander cress, but you can you can also go for beef, chorizo, veggie, prawn and avocado, (or half avo and quinoa for the veggies!)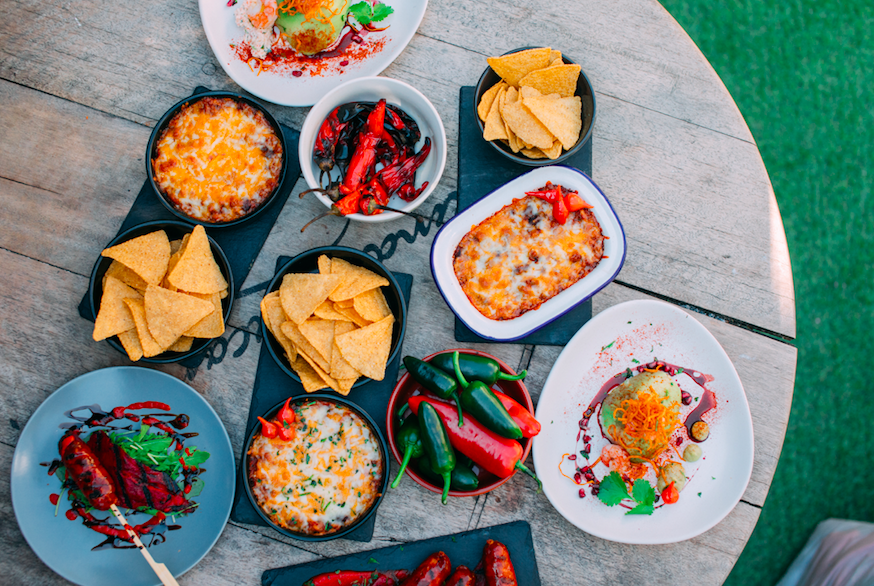 As a group of four, we managed to order pretty much one of everything on the main menu which I'd definitely recommend.  What I loved was the size of the dishes which were small enough to pick and mix with the others, but big enough to totally fill you up!  We feasted on chili con carne with corn totopos, tasty jalapeno poppers filled with cream cheese, patatas bravas topped with tomato salsa, flavour filled chorizo sticks and Mexican potato fries.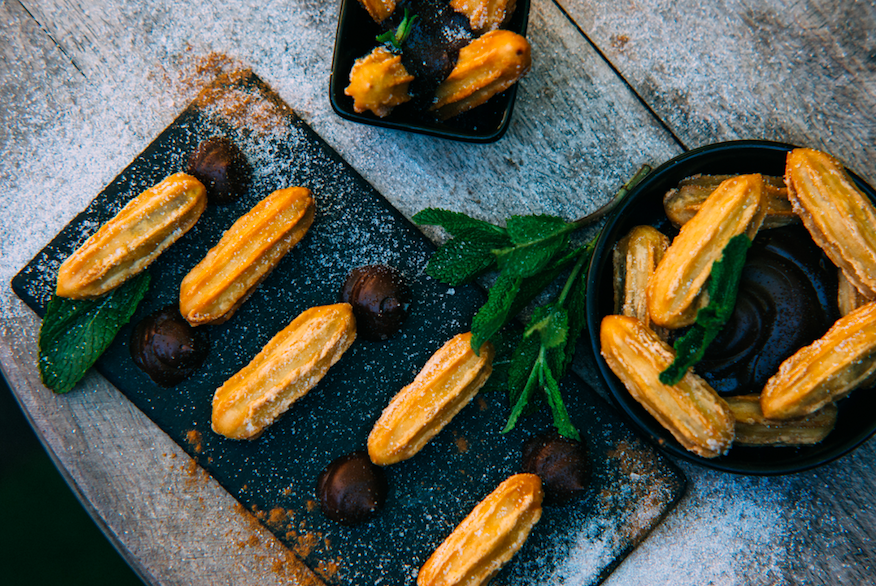 Although we were full to the brim with prosecco bubbles and Mexican food, we couldn't resist indulging in mini churros with chocolate dips for dessert.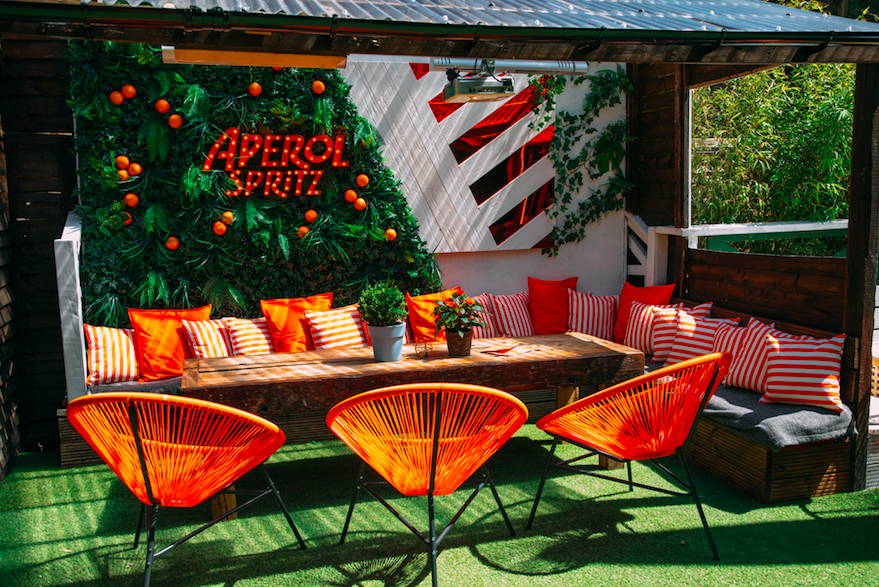 Two hours flew by in a flash, but the atmosphere was so fun, we stayed beyond our allocated time slot and ordered cocktails from the central bar.  There's plenty of instagrammable backdrops in the courtyard including an Aperol Spritz plant wall and much time was spent perfecting our poses for pics in front of this!
With a few weeks left of summer and hopefully a mild September on the way, book your boozy bottomless brunch at The Courtyard Fulham now.  It's absolutely perfect for a fun day out with friends in the sunshine.
Read our reviews of other boozy bottomless brunches in London, here.