The older we get, the more we might be inclined to, ahem, drink our Easter treats. And with lockdown measures lifting slightly, there is no better time to get in some exciting, high class drinks to toast the Springtime and Easter holidays. Dynamic drinks duo, Helena Nicklin and Aidy Smith have you covered for all sorts of Easter delights, from what really goes with chocolate to wines for your Easter lamb and refreshing no and low alcohol options.
Wine & Chocolate Matching: The Rules
Wine? Good! Chocolate? Good! Both together? Hmm, not so much. One sad truth in life is that regular wine and chocolate just do not go together – the fat in the chocolate tends to strip out any fruit flavours in the wine, leaving it tasting metallic and out of balance. The general rule for matching wine and chocolate then is to go for something sweet in your glass.
Fortified wines or late harvest wines are perfect for this, chilled and straight from the fridge. For dark or milk chocolate, go for a red Port or a Maury (a sweet, red, fortified wine from France). If you've got nuts in your chocolate, then a Port with some age or a Tawny Port will absolutely rock it! And if your chocolate is white, a sweet, frothy fizz like Moscato or a still, sweet white wine like Sauternes will create an explosion of creamy apricot goodness in your mouth. If you really want a still wine with your chocolate however, the only style we've really found to work is a juicy and ripe, new world Shiraz with some gentle oak – but keep your chocolate dark. Try these:
Warre Otima 10 Year Old Tawny Port £17.95 Corney & Barrow
Incredible value for a ten year old Tawny Port, this is silky and nutty with notes of caramel and orange and baked red fruit. A great match for most chocolate but epic with fruit and nut.
La Spinetta, Moscato d'Asti Bricco Quaglia 2020. £15 VINVUM
There's Moscato and then there's La Spinetta – Northern Italy's most respected producer. Light and frothy with notes of lemon citrus grape and apricot, the acidity here keeps everything fresh. Simply stunning.
Mcguigan Hand Made, Langhorne Creek Shiraz £20 Ocado
A rich, plummy, peppery treat of a wine with enough fruit to stand up to the right kind of chocolate. Dark bars will work better here as they have less sugar and often, a lower fat content too.
Wines for the Easter Meal
Celebratory Fizz
No celebration is complete without bubbles but how about something a little different from your standard Champagne and Prosecco? Here are some sparkling wines from other regions that have something interesting to offer and provide excellent value as simple aperitifs or accompaniments to salty snacks or smoked salmon.
Mirabeau La Folie, £11 Waitrose
From the heart of Provence comes this beautiful sparkling pink: La Folie. A stunning assortment of flavours bounce around your tastebuds to create a really blissful moment. Blackcurrant, strawberry, gooseberry and nectarine just to name a few. This wine truly is everything you love about Provençal rosé all wrapped up in a sparkle.
Kylie Minogue Brut Reserva Cava, £12 Sainbury's
Her bubbles are as good as her singing. Kylie's new wine rangers continue to impress, her latest being this fruit-bursting, toasty Cava, complete with 15 months of ageing. White blossom, apple, sweet apricot and a biscuity finish. Yum.
Tempus Two Copper Prestige Sparkling NV, Australia £12 Sainsbury's
Hailing from South East Australia, bubbles don't get much more easy drinking than this. With ripe pear, apple and patisserie notes, it's apple pie in a glass!
White Wine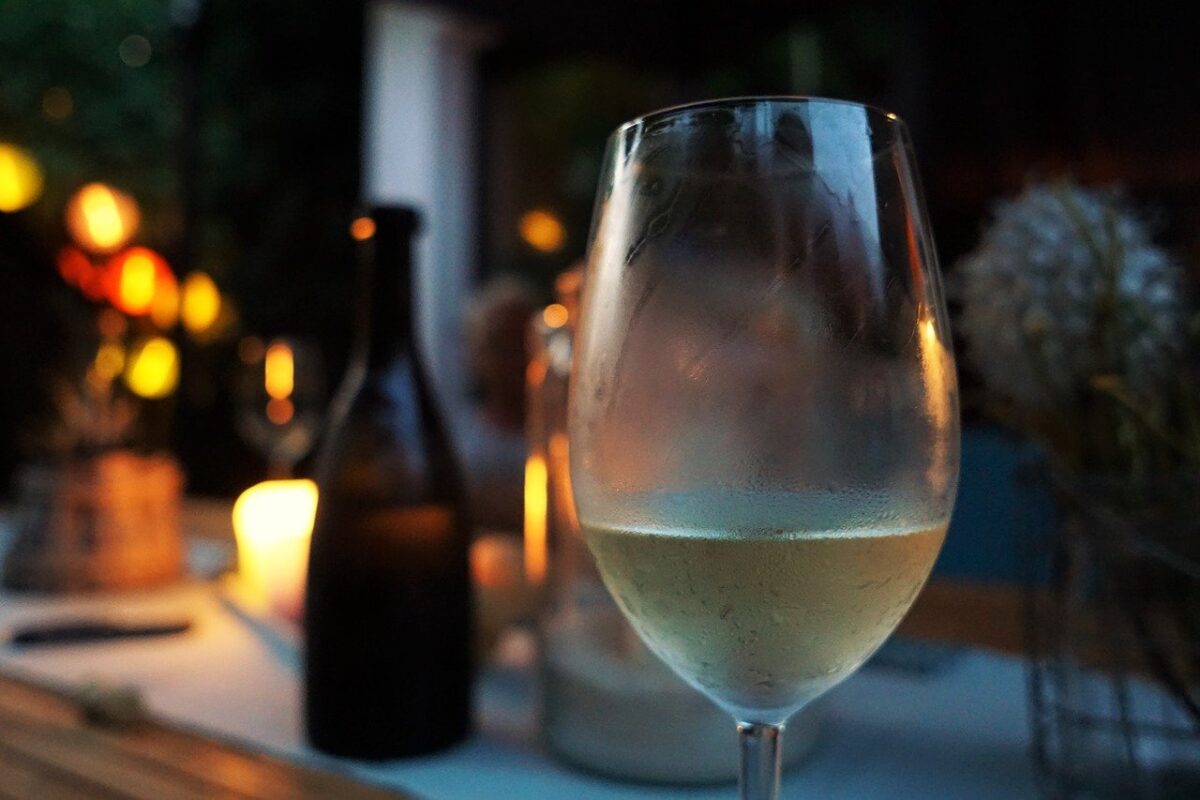 With all the wonderful food that goes on at Easter, a rich, white wine is what you'll need. Think complex White Burgundies, white Rioja or bold Californian Chardonnays. Here are two golden, beauties that will sit well anything from salmon en croute to roast chicken and a full cheese plate:
Marqués de Murrieta Blanco Capellanía Vineyard, Rioja 2015 £19 The Wine Society
Capellanía is produced from the Viura grape variety and hails from a single vineyard right outside the winery (one of the oldest in Rioja!) Aged for 15 months in French oak before having another year in the bottle, this is very much a white wine with the soul of a red! A sumptuous texture and flavours of dried apricot and honey swirl across the taste buds. Oo la la!
Cambria Katherine's Vineyard Chardonnay, £19.99 Simply Wines Direct
A vibrant, coastal Cali Chardonnay with crisp, citrus fruit, ripe peach and melon flavours and subtle, spicy oak. It's cool but complex and very classy. A real crowd-pleaser.
Red Wine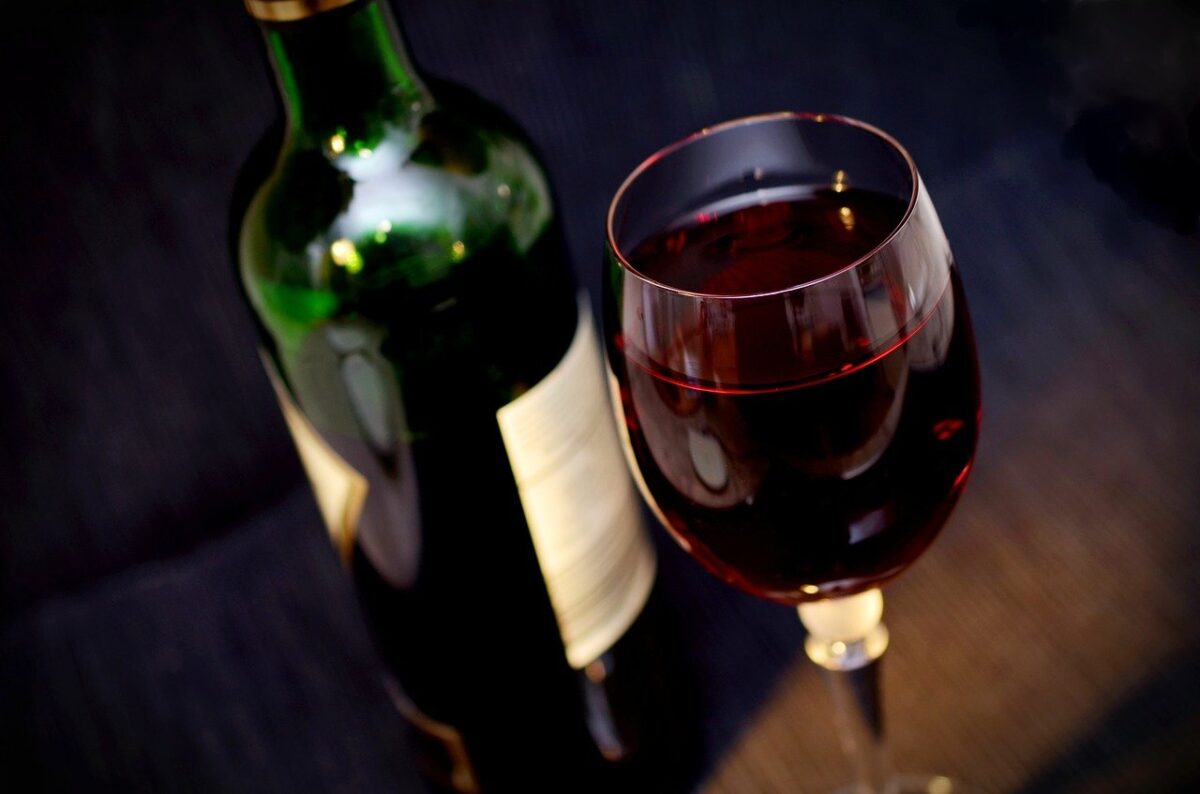 Earthier reds like aged Tempranillo, Garnacha or Pinot Noir are classic matches for Easter Lamb. Heading to Spanish section of the wine aisle is usually a good idea here as you can get fabulous, old vine wines with that extra bit of age on them, making them complex and delicious with refreshing acidity to cut through any fattiness. Try these:
Anayón Garnacha 2015, £21.60 from Vinissimus
Made with 75 year -old vines, this ripe, yet earthy Garnacha is packed full of wild strawberry, bramble fruit and cinnamon spice.
Nielson by Byron, Santa Barbara Pinot Noir £22.95 from Slurp
Remember the film Sideways? That was shot around Santa Barbara in California; the home of soft and silky, coastal Pinot Noirs. Perfumed, elegant and easy to love.
Easter Spirits
Jura Seven Wood Whisky, £60 Morrisons (70cl)
This wonder is crafted from not just one, but seven different types of oak to create a truly unique whisky expression. First-fill ex-bourbon American White Oak, Vosges, Bertranges, Jupilles, Allier, Tronçais & Limousin barrels are all a part of this process. The result? Caramelised peach, candied orange and a kick of brown sugar. White or milk chocolate fan? You'll adore this.
Hennessy XO Cognac, £134 The Bottle Club (70cl)
The definition of liquid gold or the cognac version of the best Easter Egg you've ever seen. Produced from 100 different eaux-de-vie components and aged for a minimum of 12 years, this is a cognac filled with complexity, wonder and elegance. Candied apricots, warm spices, fresh cocoa and cedar intertwine with a sensational mouthfeel and intricacy. One for the cognac lovers.
Martin & Brown Botanic Distillates – Eastern Spice Blend, £34 from Martin & Brown
Not gin per say (although gin lovers will love them), these botanical distillates are created with the express intention of making them go well with food. Their Eastern Spice Blend is an aromatic delight, boasting fresh coriander, orange, ginger and subtle rose. Perfect for mezze or Middle eastern recipes if you're adding spice to the occasion.
The Pre-mixed Cocktail
Bottle Bar and Shop Cacao Martini £17 from Bottle Bar & Shop (50cl)
This pre-bottled chocolate Martini created in Catford features a ready-made, silky chocolate, vodka martini, with sweetness from pure sugar cane. Add a twist of orange if that takes your fancy and serve. Minimum effort, maximum taste.
Chocolatey Cream Liqueurs
Coole Swan Irish Dairy Cream Liqueur £25 from Coole Swan (70cl)
One for white chocolate lovers! Like a boozy milkybar, this Irish cream liqueur blends single malt whiskey with Belgian white chocolate to create a smooth and creamy, sweet treat. Delish.
Amarula Raspberry, Chocolate and Baobab £14.95 from Master of Malt (70cl)
South Africa's answer to Baileys just got ahead of the game with its addition of bright, raspberry fruit, dark chocolate and a subtle, baobab note. Whether over ice or ice cream, this is an indulgence we all deserve.
Non-Alcohol
Mockingbird Spirit, £23 MockingbirdSpirit.com (50cl)
This is the first tequila alternative on the market with zero alcohol, made using blue weber agave to give it that super authentic taste. Taking the nuances you'd find in a tequila, you can expect flavours of sweet vanilla, fleshy blue weber agave and a habanero spice on the finish. A stunning example of what's going on in the non-alcoholic category and the perfect treat to sip on while enjoying those naughty easter eggs!
Wild Life Botanicals, £16 Harvey Nichols (70cl)
Hurrah! A non-alcoholic sparkle that has flavour, complexity and texture. To top it off, this wonder is packed full of minerals, vitamins and active botanicals to boost your health. Not drinking doesn't have to be boring and these folks have just proved it.
Aidy & Helena are award-winning drinks writers and presenters and two thirds of The Three Drinkers, now on Amazon Prime. See more at www.thethreedrinkers.com @thethreedrinkers or by following @helenasips and @sypped.