Sticky Mango in Waterloo is a hidden gem you wish someone had told you about sooner.
Arriving on a freezing cold London evening, we were warmly welcomed into the bustling restaurant which was full of excited chatter, with amazing food gracing every table.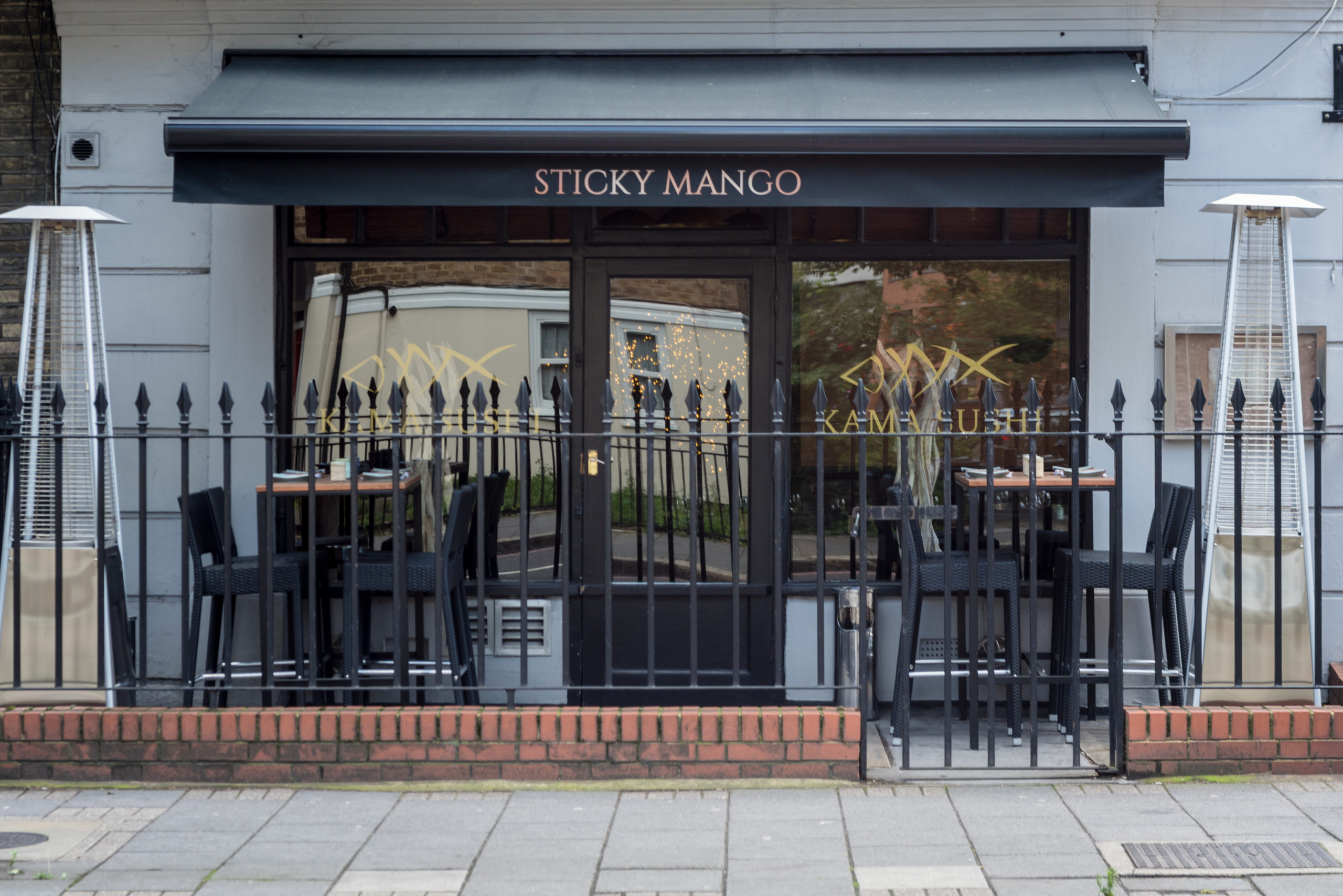 Downstairs is home to a cool cocktail bar – perfect for a pre-drink, while upstairs, every table was full.  It's a rustic, modern setting – all exposed brickwork, leather and low lighting, and positioned between Waterloo and Southbank tubes, it's in a great location – I wondered why I'd never visited before…
Winning Best Fusion Award at the 2019 Golden Chopstick Awards, and unsurprisingly, (now I've tried the food), it's no wonder that some of the biggest foodie critics in London have been raving about it.  If South East Asian cuisine is your thing, then Sticky Mango is an absolute must.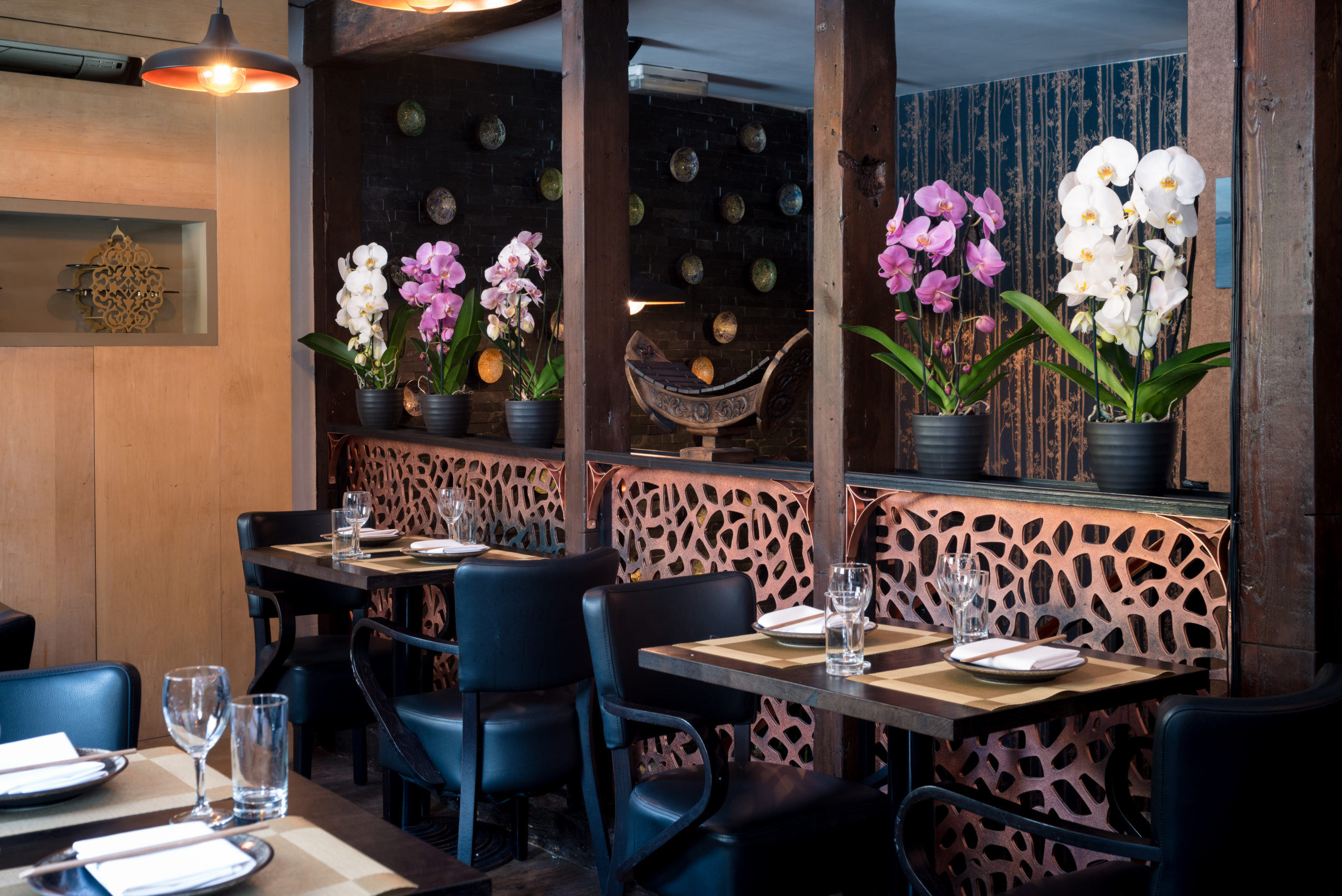 We started with a cheeky easy-to-quaff bottle of red recommended by our wonderful waiter – a fruity charming Beaujolais which went down almost as fast as our food.
With a sharer plate concept so you get to experience lots of taste and texture, chef and owner Peter Lloyd (previously of The Dorchester amongst other highly regarded restaurants), creates modern twists on favourites like karipap (curry puffs) a favourite in Malaysia and Singapore, classic Thai massaman curry, duck fried rice miso glazed black cod.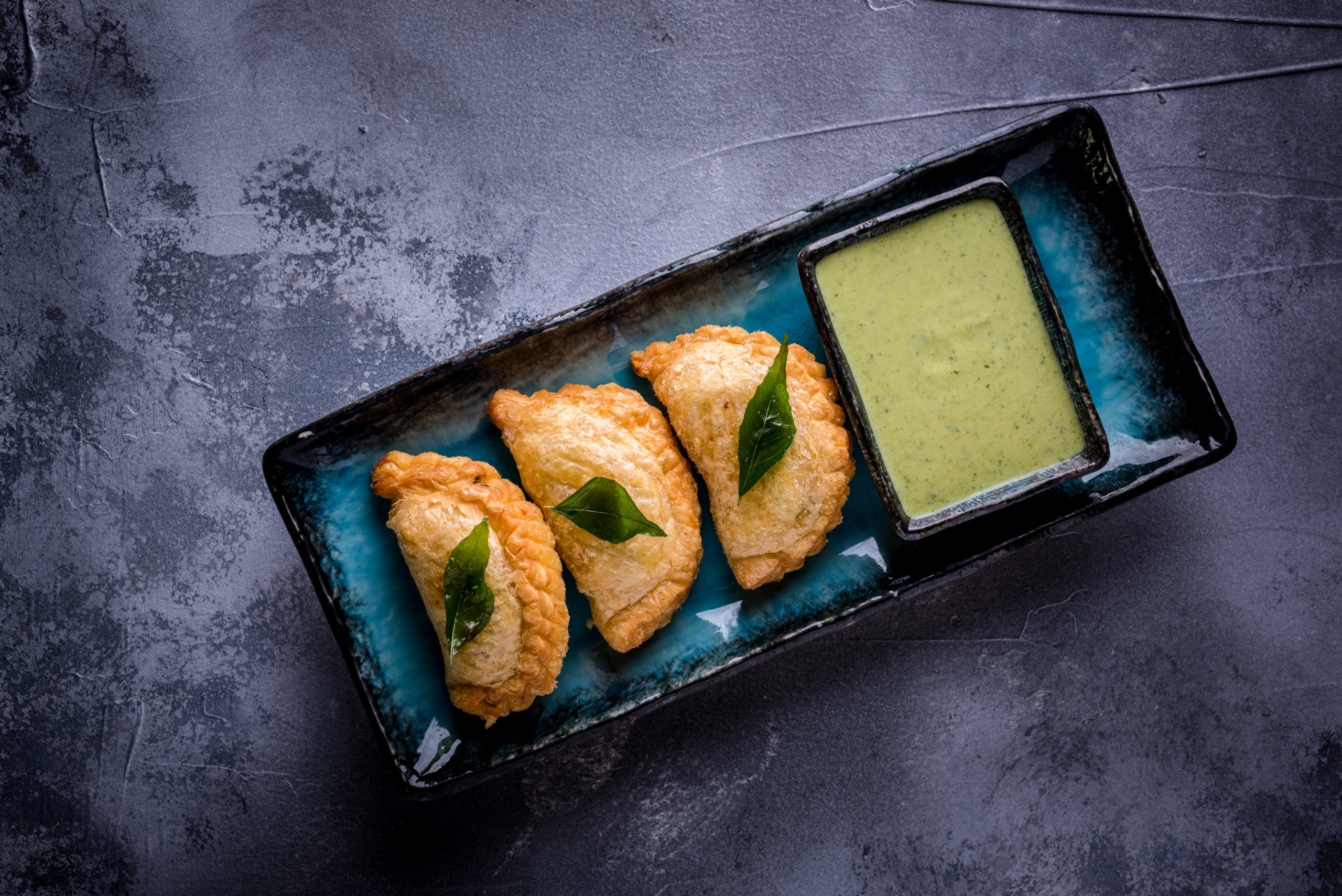 We started with the Malaysian chicken curry puffs (£7.50) which came with a coriander dipping sauce.  These little pasty like parcels of delight were perfect snacks to get the tastebuds going – golden buttery dough, bursting at the seams with fragrant curried goodness.  Black peppered prawns sat dutifully on the side while we devoured our karipap – but these big juicy beauties coated in zingy pepper sauce were gone in no time, the welcome interruption of sweetness from the dehydrated pineapple, a wonderful contrast.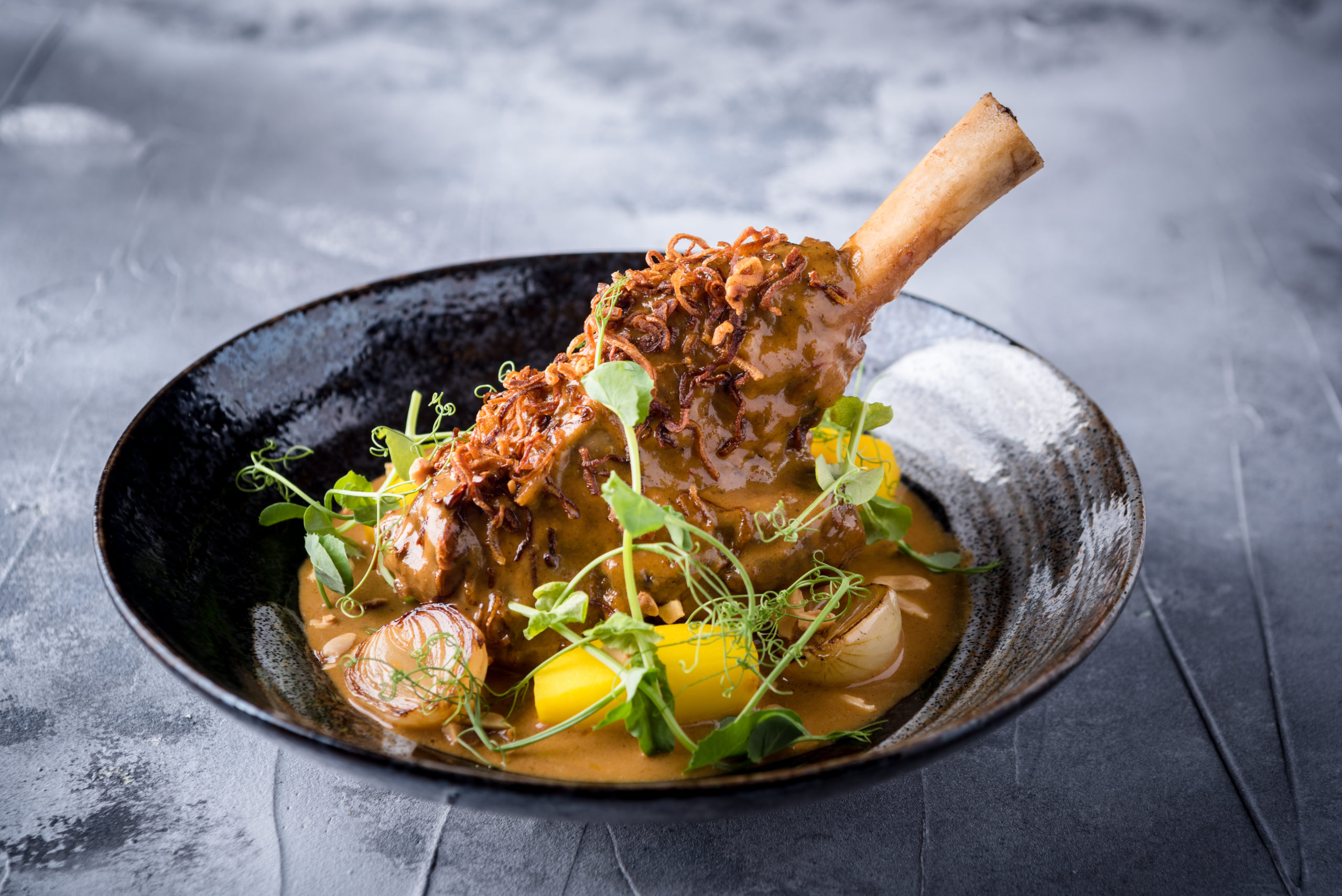 Having visited South East Asia for the past 11 years (there is nowhere better if you love food and beaches), I'm always interested to see if I can find a Massaman which lives up to those cooked in the smallest of shacks by the side of the road in somewhat of a grubby kitchen for about £3.  Having eaten it everywhere from Koh Phangnan to Koh Phi Phi, I'm always amazed at the balance of richness and sweetness in such a mild dish – at Sticky Mango I'm happy to report the flavour was totally authentic (although maybe a tad hotter than I'm used to!).  The lamb shank in particular was just perfect – falling off the bone and into the sauce just like it's meant to.  Fresh steamed bok choi with miso butter accompanied this wonder of a curry, and the truffle egg fried rice which is brought to the table with fried egg in tact before being mixed into the rice, was utterly divine.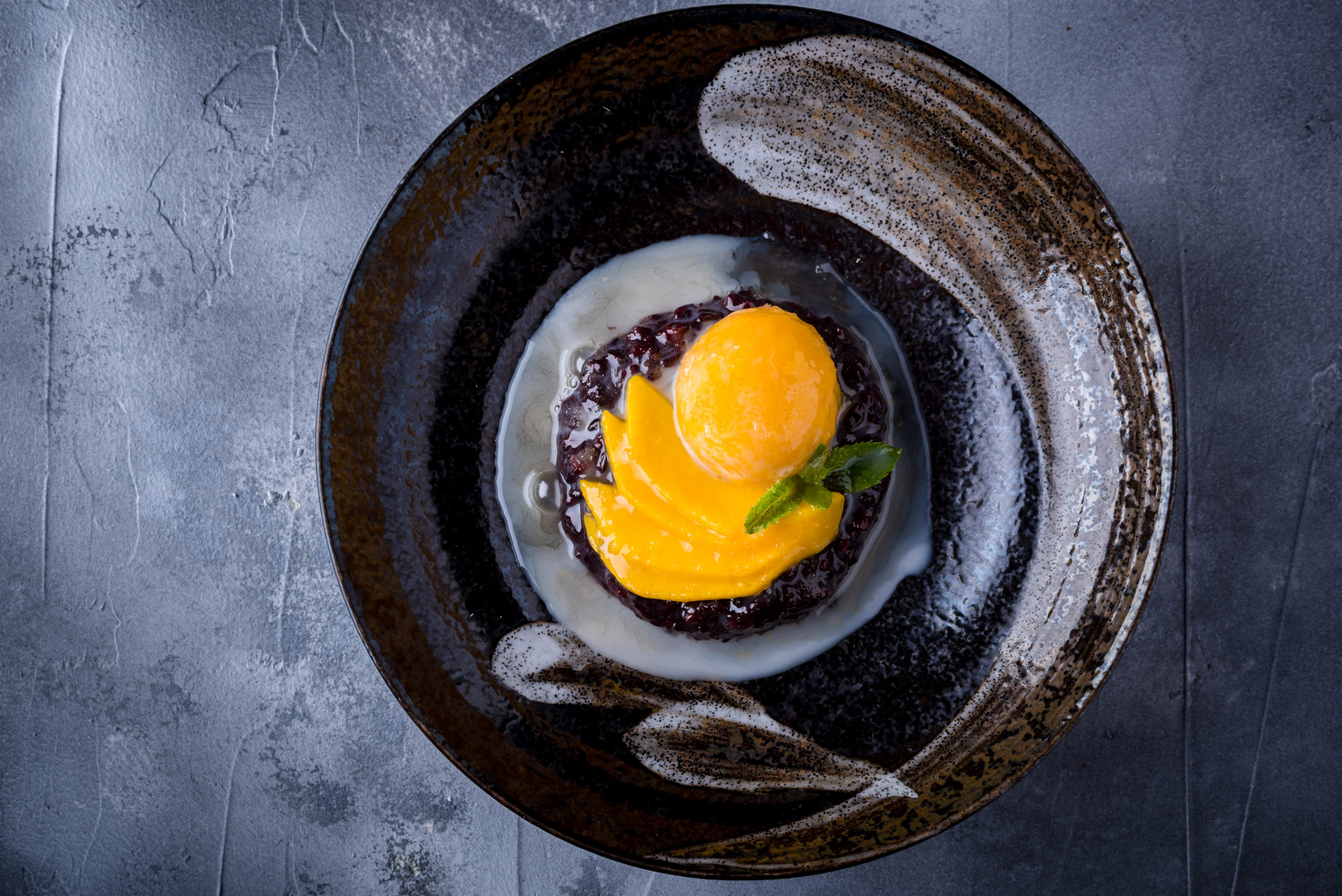 It goes without saying that we just had to try the signature 'sticky mango' dessert from which the restaurant gets its name.  Surprisingly light in texture, the coconut cream was beautifully refreshing – a really lovely end to the meal.
Sticky Mango is a restaurant to get excited about, and one you'll definitely become a regular at.  Don't take our word for it though, book here, or if that's inspired you to take a trip to Thailand, read Luxe Bible's review of the Mantra Samui here.