If you're a football loving foodie and fanatical about family run Italian restaurants, then you're going to absolutely love Babbo.  And even if you're not quite all of those things, we're sure you're still going to love it.
Perfect for date night, catching up with friends or a special occasion, this swanky, uber cool Italian eaterie in central Mayfair is owned by Chelsea footballers Willian Borges and David Luiz and will capture your heart (and stomach) in the first visit.  Before you know it, you'll want a season ticket for your favourite Babbo table.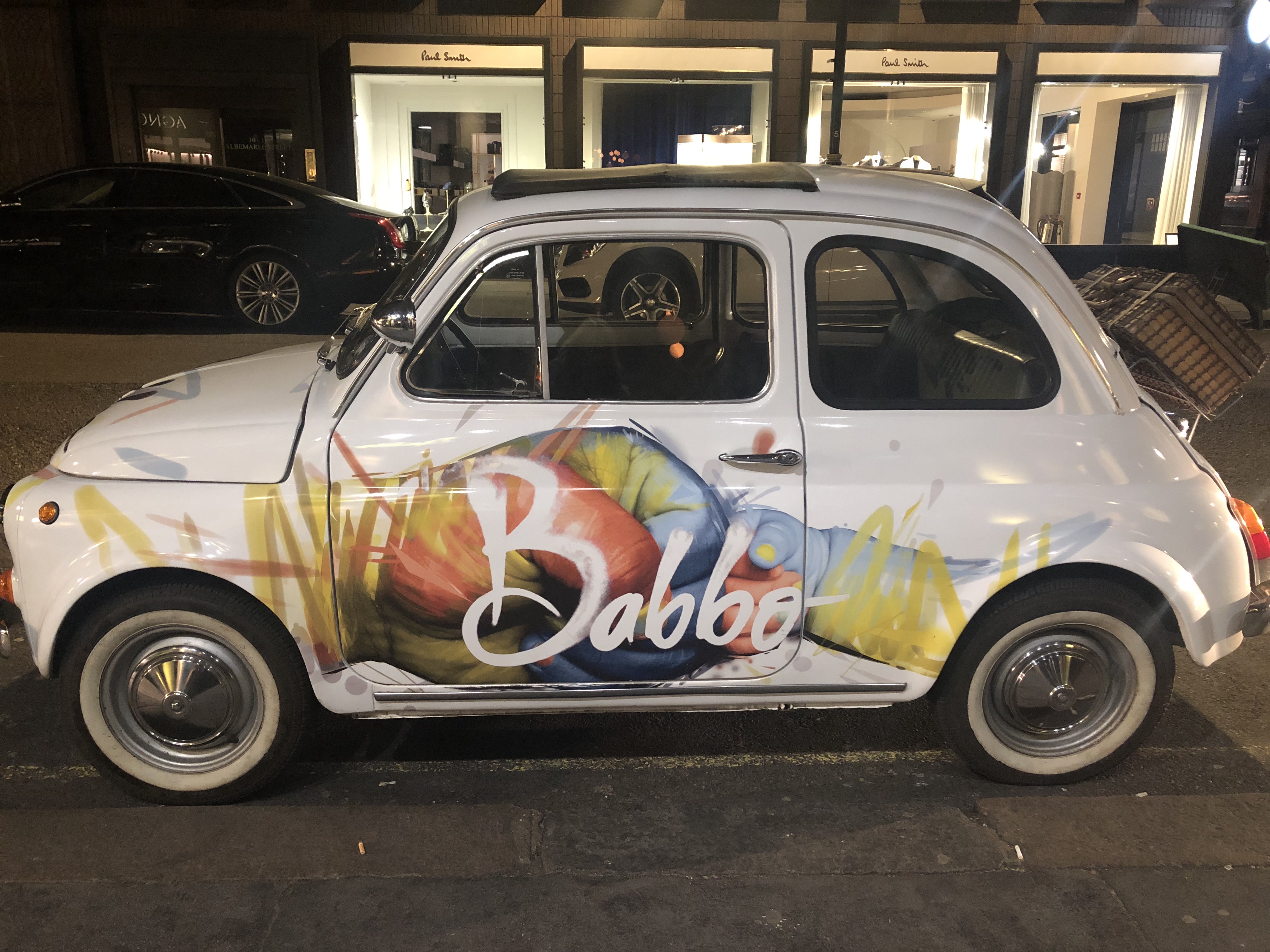 As you approach the fancy front door, you'll notice the cutest 1972 Fiat 500 vintage outside, adorned with the signature Babbo artwork  – a father / son fist bump in beautiful bright colours symbolising the importance of family to the owners.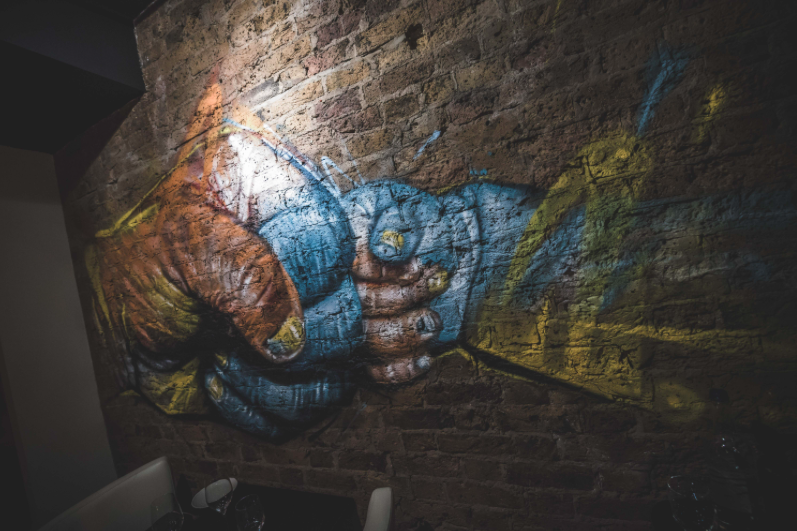 You'll also notice the art flows throughout the restaurant – all by amazing Spanish graffiti artist Victoriano who has worked with the likes of W Hotels, Louis Vuitton and DKNY.  The murals, inspired by both family bonds and Italian cinema, create an absolutely awesome space – adding to the overall glitzy slash cool vibe of the restaurant.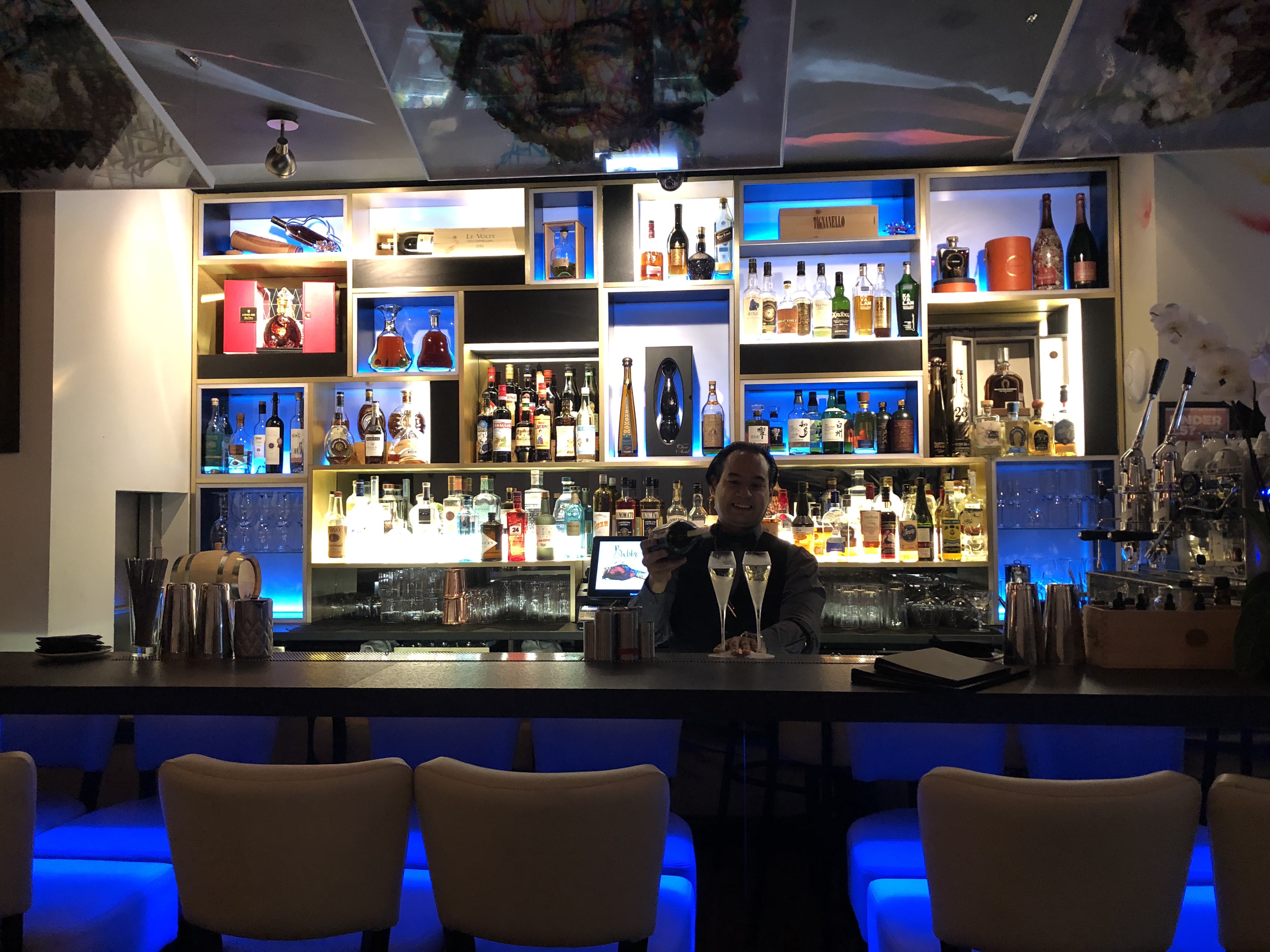 We sat at the high tables right across from the main bar – a great place to enjoy all the magic and mixology going on in front of us.  Behind the scenes, Exec Chef Nicola Cariglia is at the helm in the kitchen, with a wealth of experience at high end restaurants like Corrigans in Mayfair and Vivendo in Geneva.  Placing an emphasis on delivering authentic Italian cuisine, (with the finest quality produce whilst incorporating recipes which have been passed down for generations for over a century), we were expecting nothing less than fabulous… and as expected, that's exactly what we got!
We started with a glass of chilled Prosecco, although the wine list is impressive, showcasing the best Italian wines and regions.  An impressive array of breads arrived shortly after – Sardinian flatbreads freshly baked, rustic hand stretched Grissini breadsticks and focaccia tomato bread, served with an unbelievably luxurious extra virgin oil courtesy of Masseria Kaggio.  This organic, pressed oil is over £20 a bottle, but I've never tasted anything like it!  Simple divine.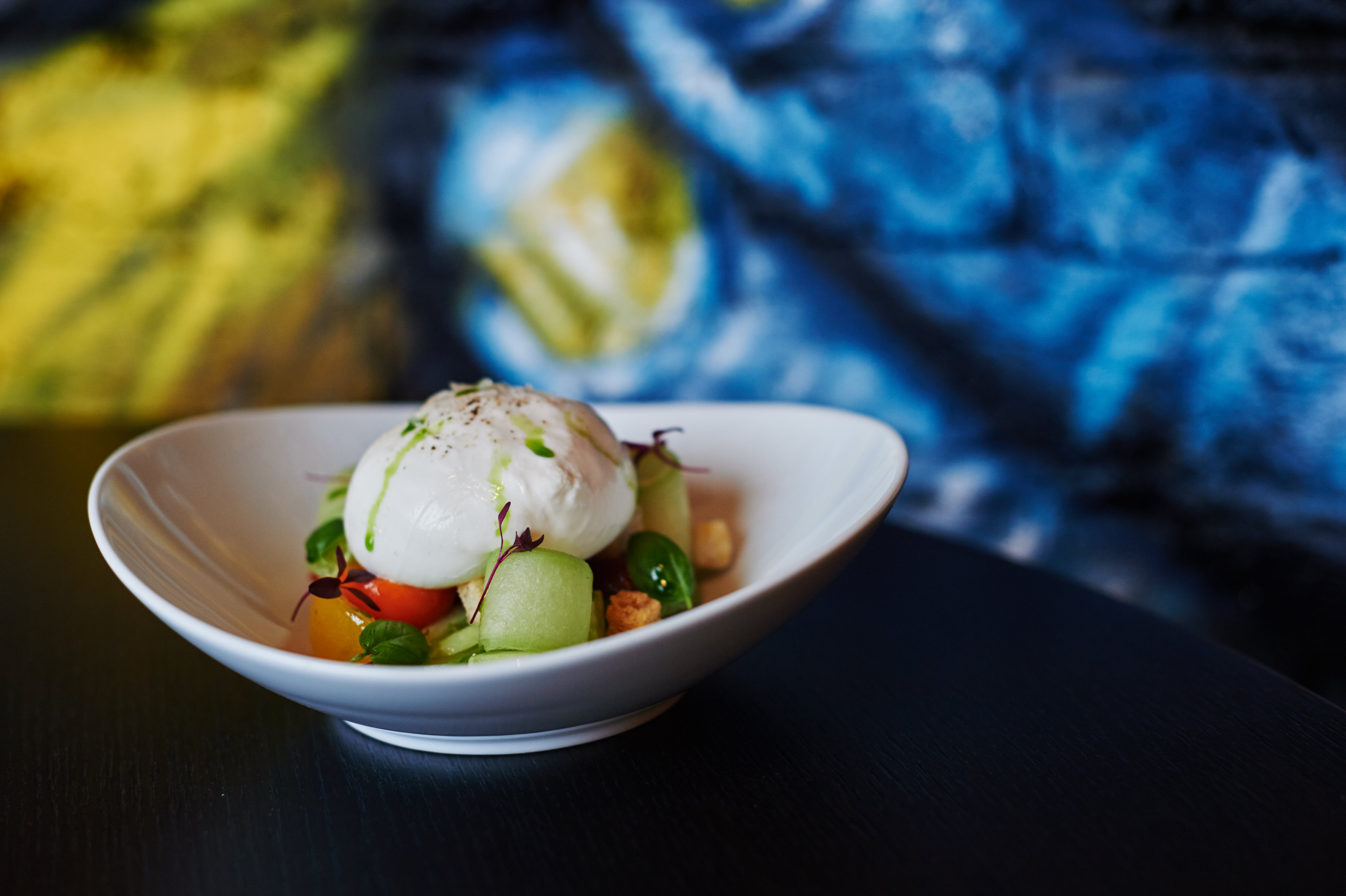 Buffalo burrata arrived next floating, cloud like, on a bed of beautifully fresh Italian tomatoes in vibrant red.    Paired with a starter wine – a cheeky little 2017 Fruilano from Friuli, Italy, we indulged in yummy arancini balls topped with 26 month aged parmesan, enjoyed a range of quality cold meats and delighted at the aubergine parmigiana.  Always trying to perfect my own version, I thought this was one of the best I've tasted – all down to the ridiculously fresh tomatoes apparently…!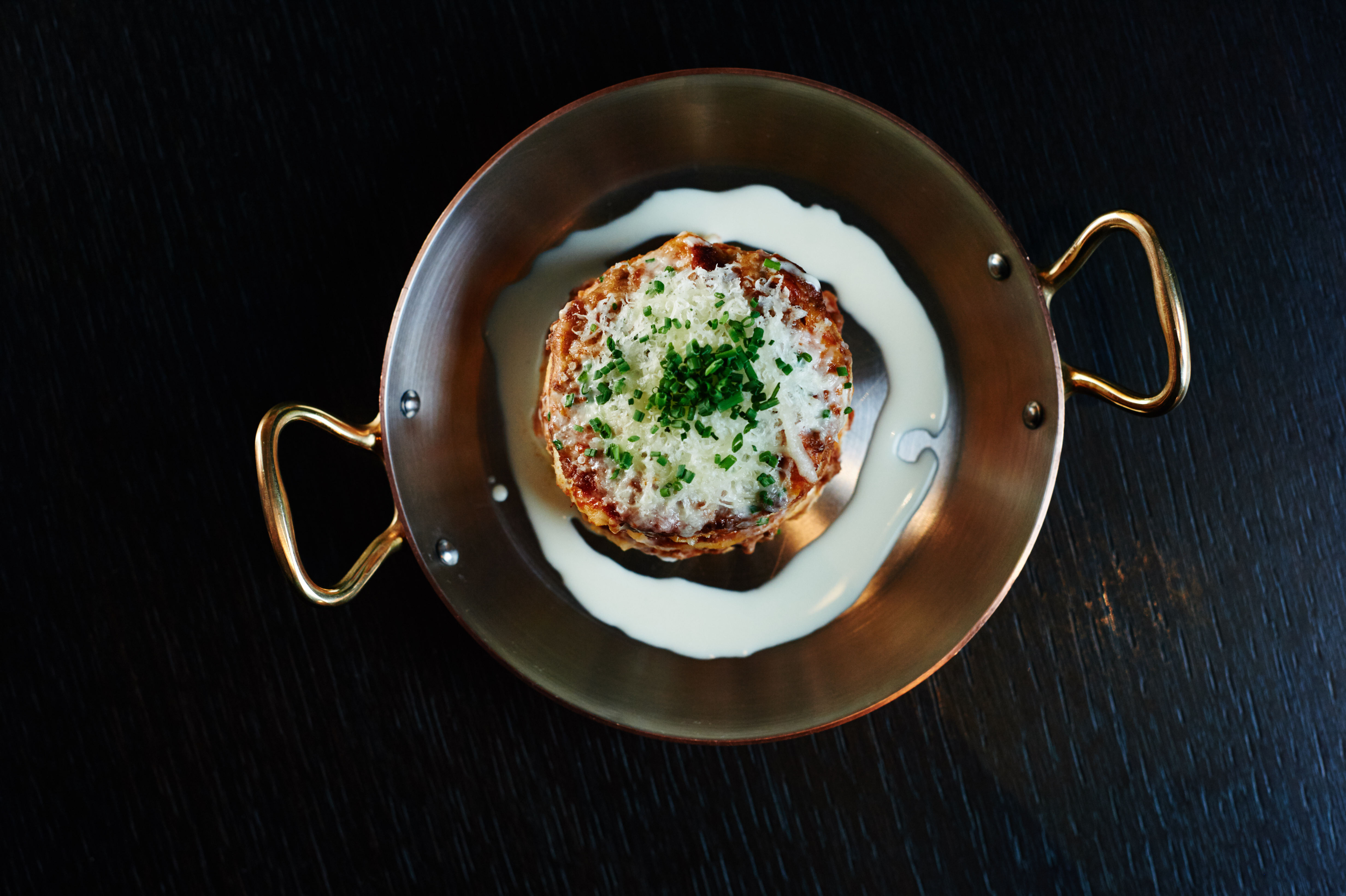 Next up, a Puglian chardonnay, to accompany our lobster and tomato linguini.  Juicy, satisfying chunks of meaty seafood had our mouths watering, as did the scallops served with porcini mushrooms and the most decadent of black truffle to fully awaken our tastebuds.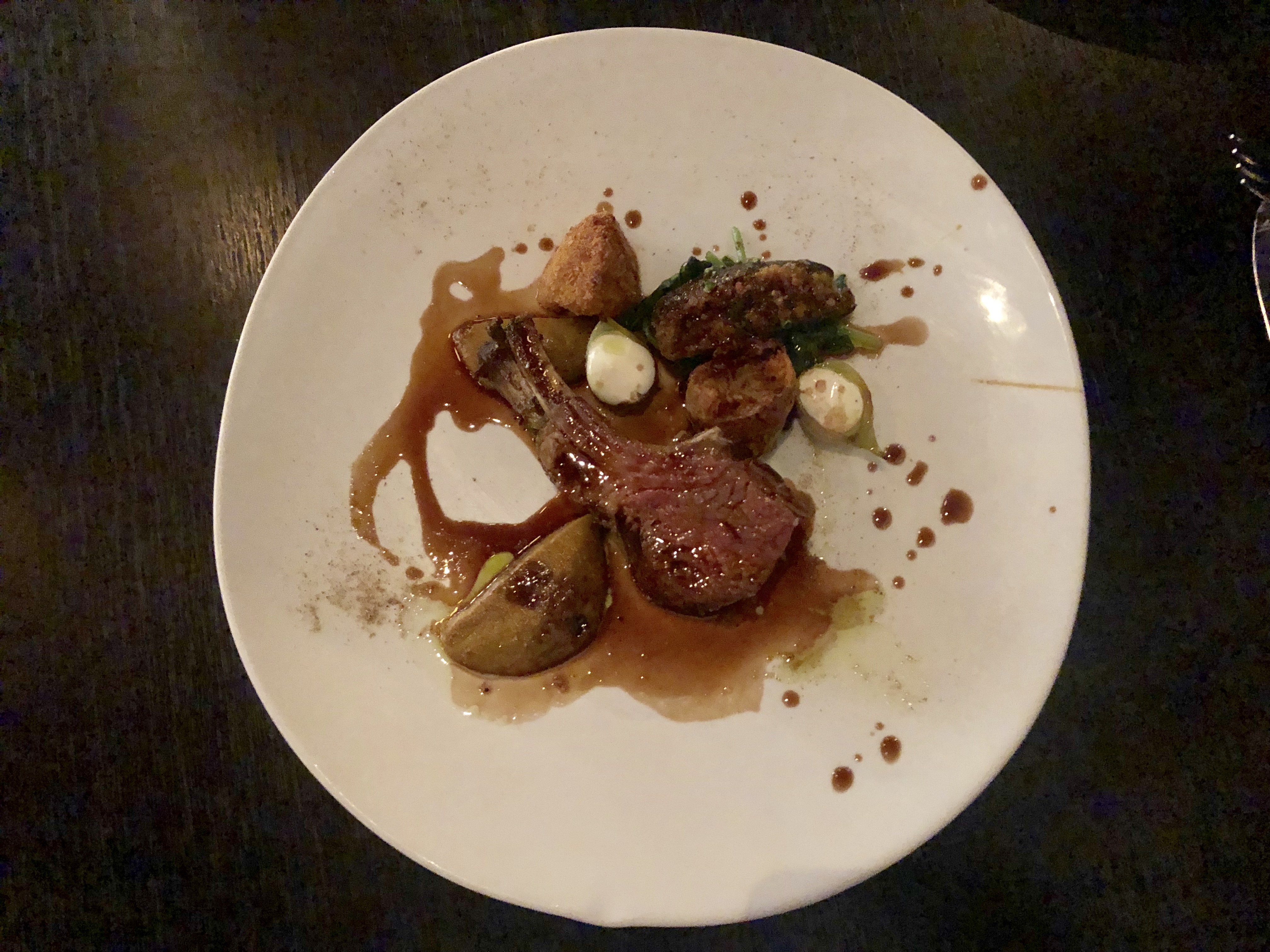 And the 'best dish of the night goes to' – it just had to be the rack of lamb with pan fried melt-in-the-mouth foie gras, a smokey and delicious aubergine puree and crunchy truffle potatoes.  Lamb sweet breads were moist tender and slightly sweet – amazing if you're not put off by what they are!  I loved them – washed down with a really good red.
Maintaining the high standard of cuisine right into dessert, tiramisu was exactly as it should be, while the chocolate fondant oozed in all the right places and made our mouths tingle with sheer chocolate overload.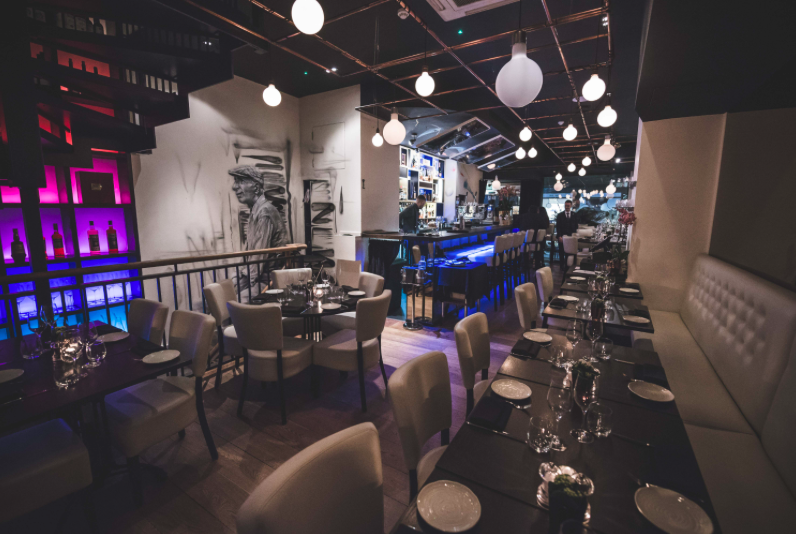 Food at Babbo is served with flair and passion.  The staff are excellent and attentive, the vibe and buzz are electric and the food, is well, stand out.  All in all, a fantastic dining experience.  Just remember to keep your cool, should your fave Chelsea player end up sat on the table next to you!
Babbo brings the party vibe to Mayfair on the weekends courtesy of the Babbo in-house DJ bouncing the brazilian beats from 8pm, while they've just launched an epic weekend brunch.
Click here for more info and to book.,