Brunch is back with a bang – feast upon Luxe Bible's list of the best brand new brunches in London with everything from a Peruvian immersive experience to bottomless froses and DJ sets!
Crazy Bubbles Sunday After Brunch at Crazy Pizza Marylebone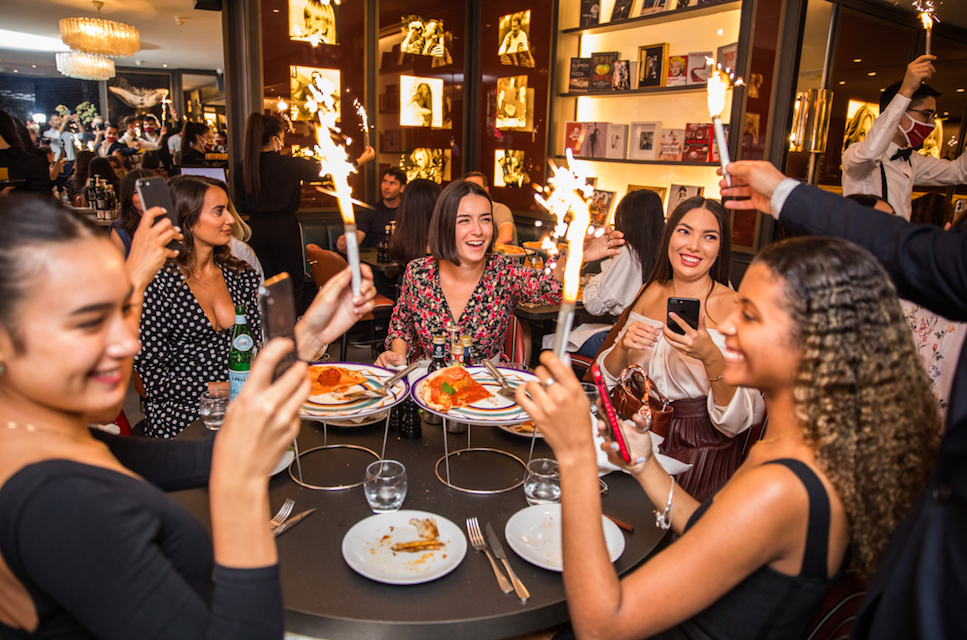 Squeezing as much fun into Sunday as is humanly possible, Crazy Pizza Marylebone have launched their Sunday afternoon Crazy Bubbles concept for tables of up to six.  From 2.30pm – 5.30pm every Sunday, DJ Will Turner will be spinning the tunes, while Crazy Pizza's pizza chefs will be spinning the pizzas!  With impromptu performances, a lively atmosphere and free flowing prosecco, the menu will include favourites like deep fried calamari, home made foccacia and thinly sliced parma ham and mozzarella treccia, followed by tiramisu.  £45pp including food and unlimited prosecco.  Book here.
COYA Mayfair's brand new Inca Trail Brunch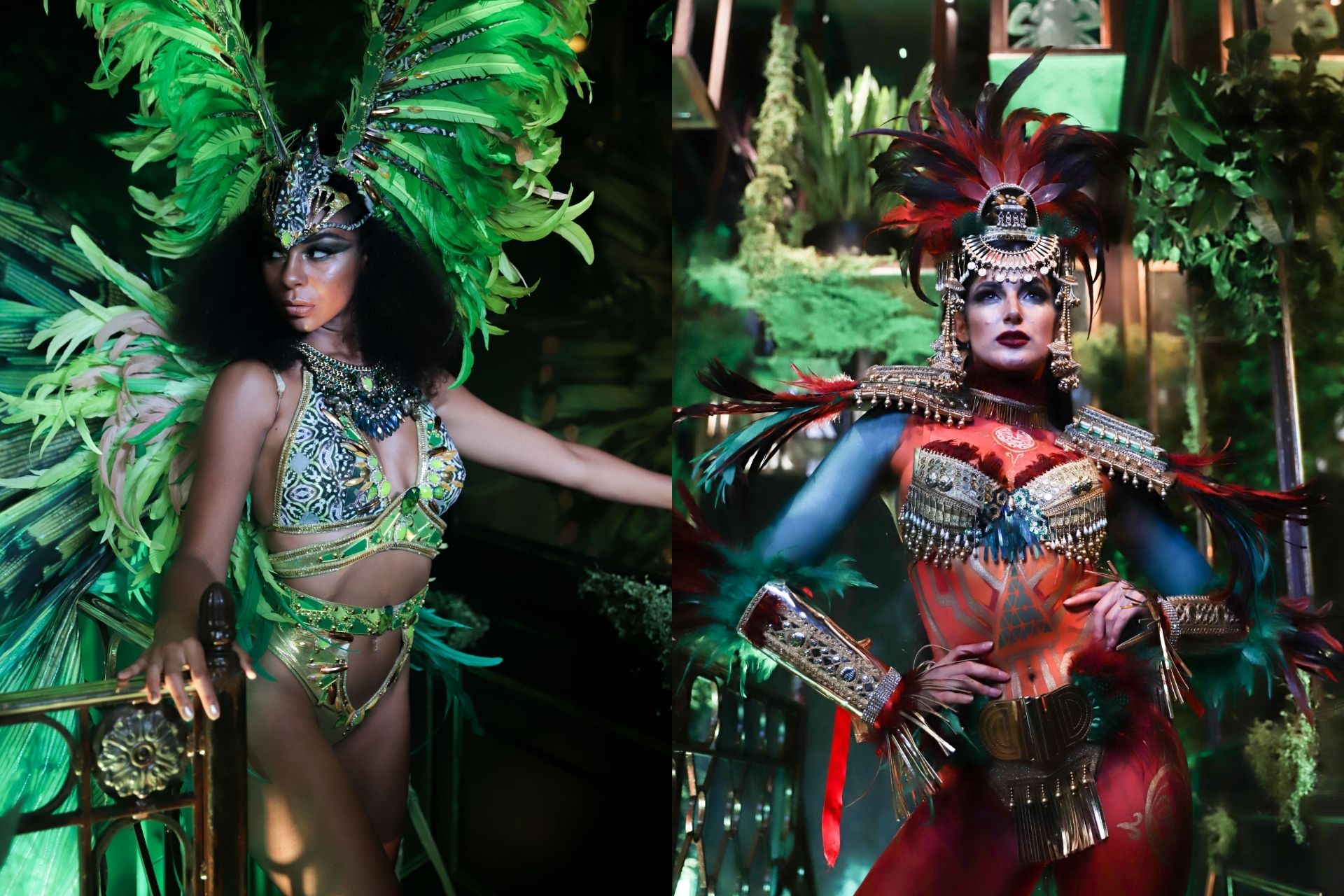 Starting on the 26th September, allow COYA Mayfair to take you on an in incredible Peruvian adventure.  Every Saturday from 12.30pm, guests will experience an immersive 4 hour journey, exploring the Inca Trail from the decorated rainforest entrance, down into the Pisco Bar & Lounge for drinks and canapes and then a three course feast with bottomless cocktails and champagne with all of COYA's delicious signature dishes like Chilean sea bass with rice and yellowfin tuna with soy, sesame seeds and shrimp cracker.  £150pp, book here.
Frosé Royal Brunch at W London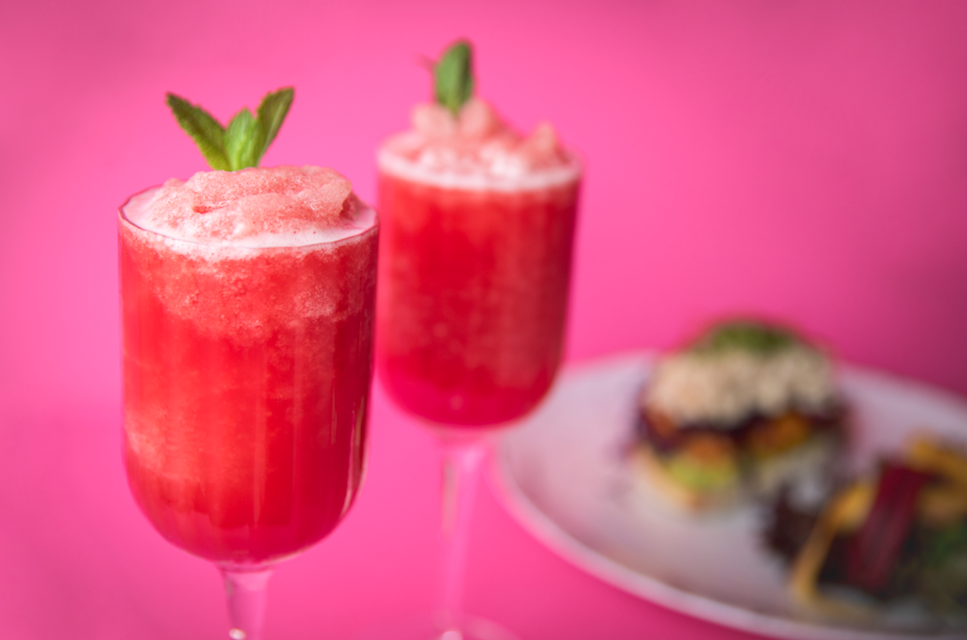 It's London's best looking brunch and it IS back.  Order an outfit on next day delivery and book your spot at The Perception Bar at W London because Saturdays quite frankly, have never looked so good!
Bottomless frosé royales will accompany your beautiful brunch, which involves house-made frozen rose topped up with nothing less than Veuve Clicquot Yellow Label (or prosecco if that's how you roll!)
What's to nibble on we hear you ask?  How about new additions like the pea and spring onion falafel, or spiced chickpea with butternut squash and pumpkin seed dressing?  If that doesn't float your boat, surely the Cornish crab benedict on a hot muffin drenched in hollandaise and a side of asparagus will?   (Thought so….)
For £49 you get 1.5 hours of free flowing booze, one main dish and one dessert, or upgrade to Veuve for an extra £29pp.  There will be DJ in the house, so book now to secure your place at the most Instagrammable brunch on the planet.  Click here. (Every Saturday and Sunday from 1pm – 5.30pm.)
FOLIE Brunch Riviera Style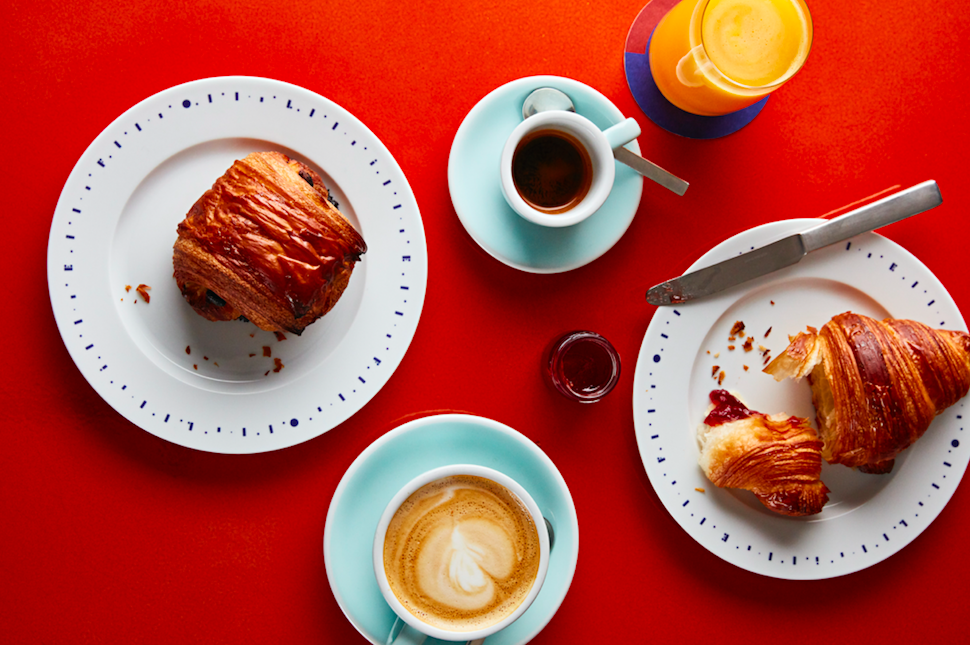 Inject some Riviera joie de vivre into your life with FOLIE's incredible new seasonal dishes, a weekend brunch menu and al fresco dining.  Inspired by both the French and Italian Riviera, dishes on the brunch menu at FOLIE on Golden Square  will include a choice of either Bloody Marys made with Don Julio Blanco, or Mimosas, along with classic like poached eggs with avocado, rocket and sourdough along with moreish French toast drizzled with salted caramel and tasty chickpea pancakes with black olives and herb pistou.
Meanwhile the new a la carte menu will offer up a selection of delights like tuna sashimi with a twist, octopus with citrus, avocado and herbs and fresh fish sourced from Cornwall and Devon.  You'll be pleased to hear that signature dishes will also return tbough, like the chickpea panisses and wagyu burgers with comte cheese.  Brunch is available every Saturday and Sunday from 11.30am – 5pm.
Harajuku Brunch at Chotto Soho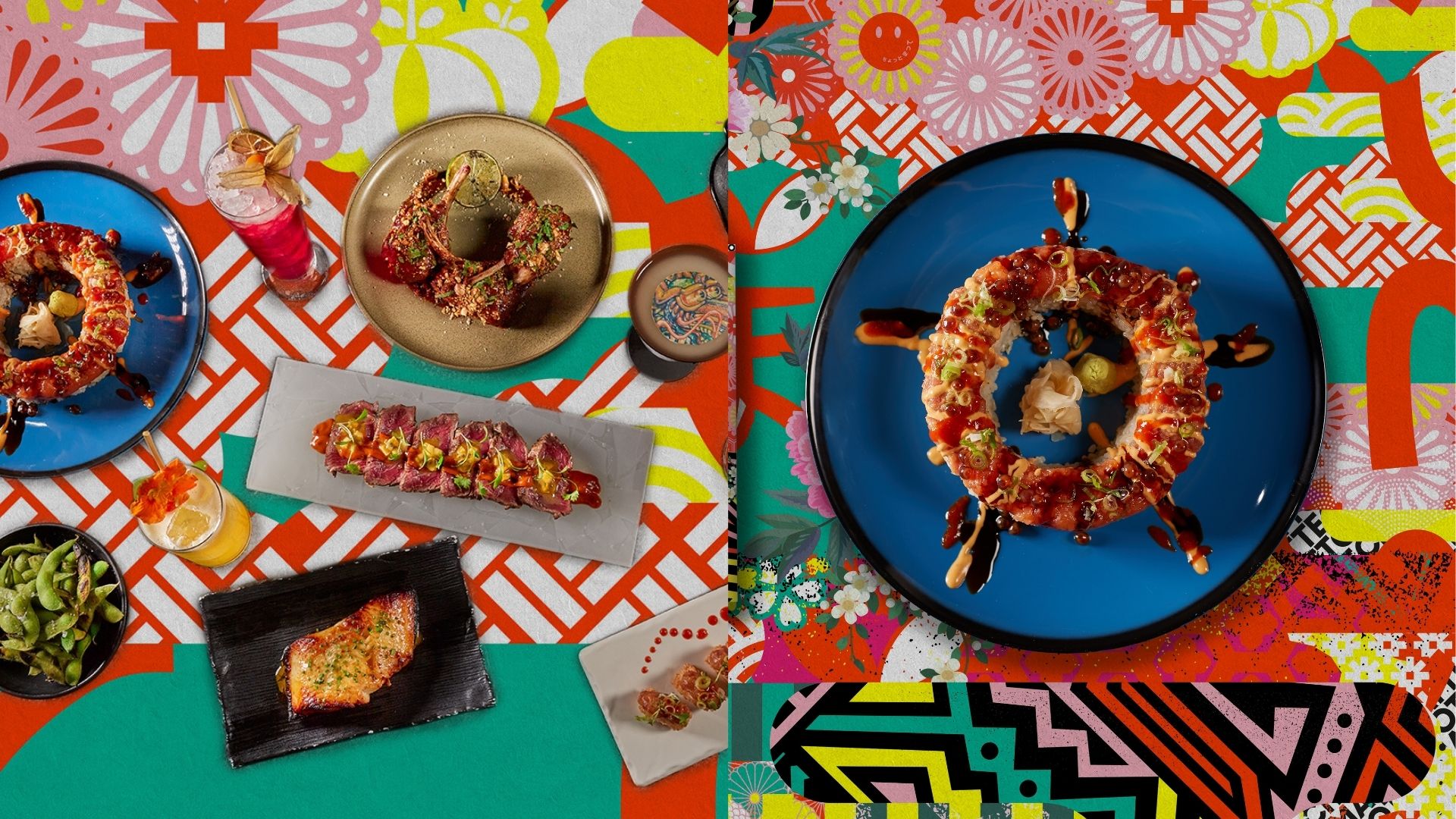 Brunch addicts will be excited to hear that Chotto Soho have come up with a new gorgeous brunch offering.  The Harajuku Brunch will launch on Saturday September 5th featuring hero dishes like spicy tuna with crispy rice and warm beef fillet tataki, as well as the restaurant's signature dish – yellowtail 'nikkei sashimi' with fiery jalapeno and yuzu truffle soy.  Feast on these delights every Saturday afternoon 12-4pm priced at £40pp.  Add on unlimited sparkling wine and Asahi Beer (£60pp) or unlimited champagne and cocktails (£70pp.)
by CHLOE. Launches Vegan Bottomless Brunch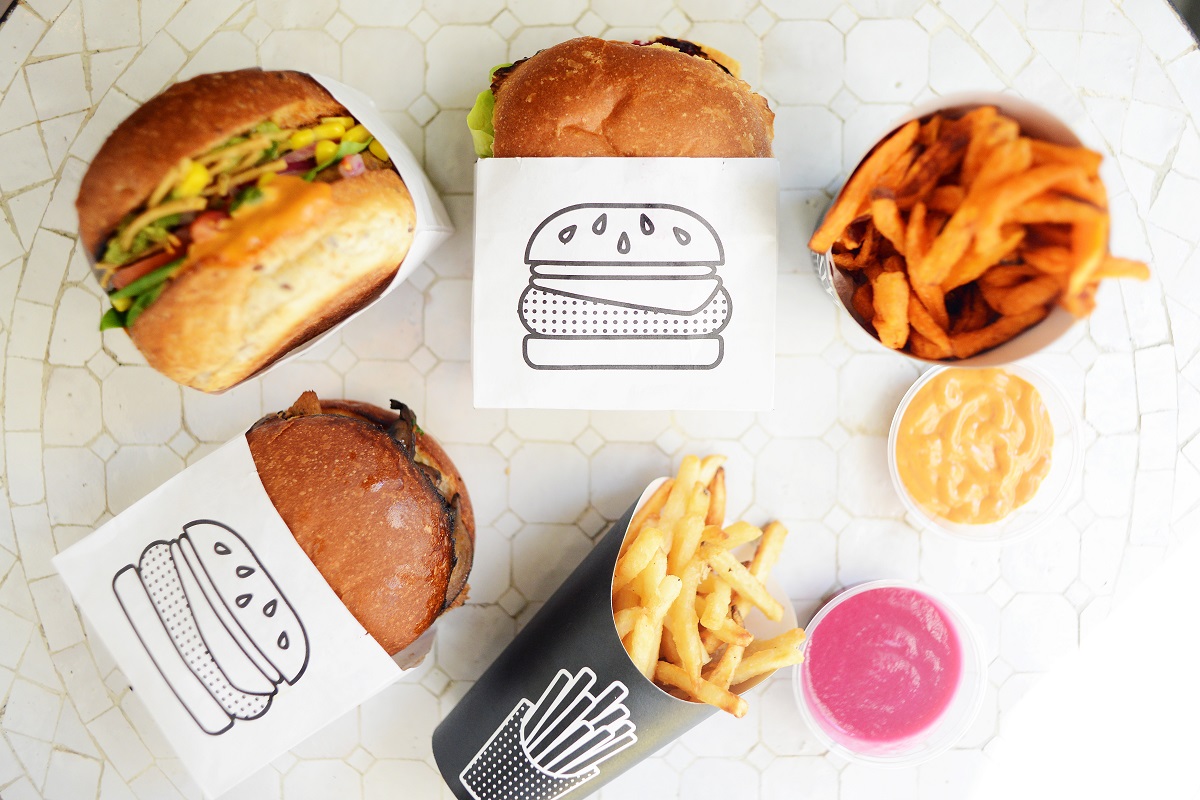 100% plant based vegan restaurant by CHLOE. has partnered up with hard seltzer brand Fountain to launch a luscious new bottomless brunch on Saturdays and Sundays.  For just £29.99pp between 12-5pm you can enjoy a guac burger or classic burger along with either air baked fries or sweet potato fries, a signature by CHLOE. bake and bottomless Fountain in three flavours: passionfruit, blueberry and lime (available for 1.5 hours from ordering).