To support chefs during COVID-19, Black Cow Vodka – the world's first vodka to be made entirely from milk, has partnered with a selection of chefs from restaurants that have been impacted by the Coronavirus crisis.  The 'Waste Not 'Want Not series will help support the industry and save household foods being thrown out, as chefs have been tasked to create delicious dishes out of foodstuffs you might normally think are uninspiring.
Chefs who participate in the series will receive a donation for their time – directly from Black Cow, or it will be given to a charity of their choosing.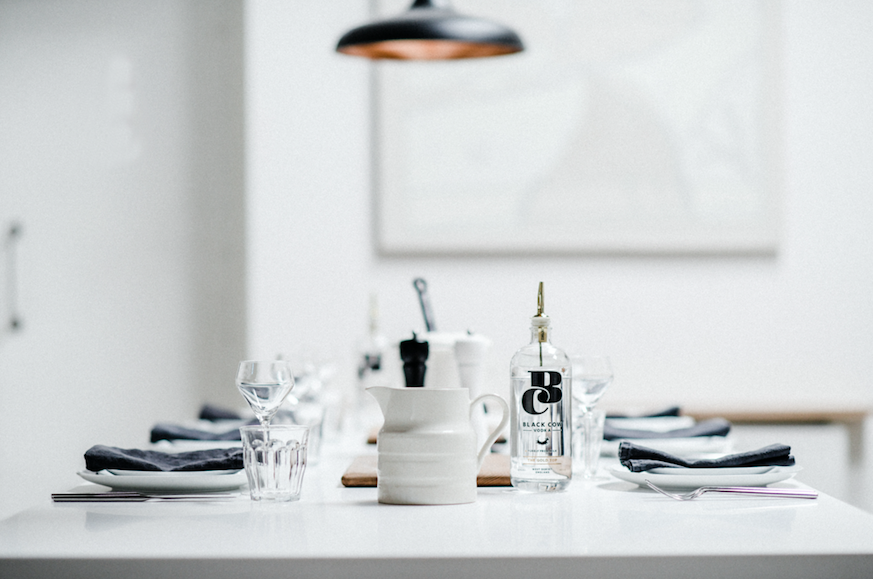 MBE, chef and restaurateur Mark Hix, known for his original take on British dishes, will kick things off in style on Wednesday 22nd April at 6pm.
Across 10 weeks, and every Wednesday at 6pm, @blackcowvodka on Instagram will be the place to go for live tutorials to create inspiring, delicious food as cooked up by famous chefs.
You can look forward to sessions from Mitshel Ibrahim – head chef at London's Ombra, Matthew Scott of sustainable restaurant Cub, Silo's sous chefs Lara Santo and George McLeod and, Mircel McSween who is head chef at private members clubs The Court.  More will be announced in the coming weeks.
Hix says "Whilst we're all stuck at home, it can be hard to think of new ways to use the same old ingredients, and also make sure nothing we've bought goes to waste.  Getting involved with Black Cow's 'Waste Not Want Not' series felt like the perfect way to give the public a few light-hearted, and hopefully helpful, tips and tricks to use up household ingredients in new and fun ways.  What's even better is that it's all about helping chefs who are currently out of work and allowing us to do what we love and use our skills."
A meal for two will also be up for grabs each week at each of the participating chefs' restaurants when it reopens.  Details of how to enter will be available each Wednesday via the series.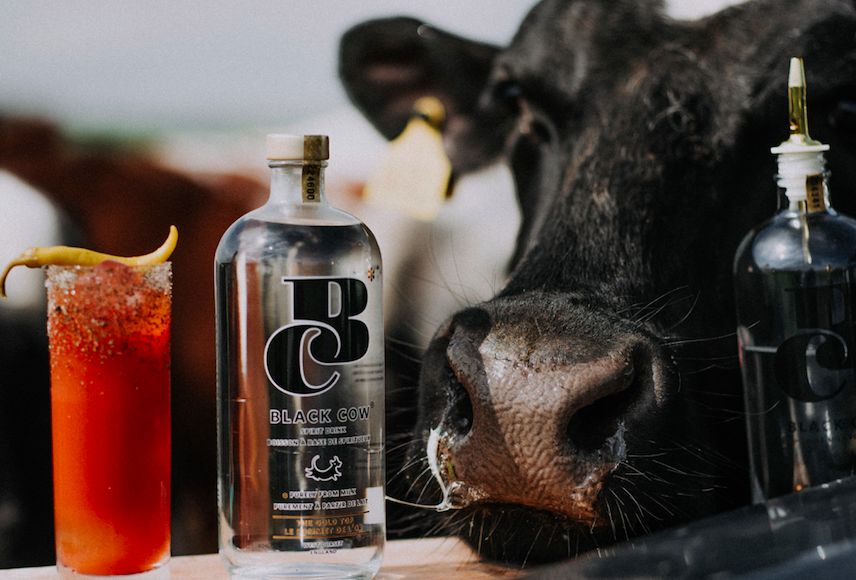 Black Cow Vodka was first launched by Paul Archard and dairy farmer Jason Barber.  The only vodka to be made entirely from milk left over from cheese-making, it is fermented, then distilled, blended and filtered through coconut-shell charcoal for an exceptionally smooth and creamy tasting vodka.
Free shipping via the Black Cow website on orders over £15
RRP £25.  Available from selected Sainsbury's, Tesco and Waitrose stores, and selected Greene King Pubs & Restaurants, Harvey Nichols, Hedonism and Amazon. Also available direct from their website.
Main feature image – Matt Austin