Bottega il Buco in Ibiza's charming gastro capital of Santa Gertrudis is refreshingly simple and impressively delicious.
This is one restaurant that lets its unpretentious menu do the talking, yet ironically, it's this outlook which makes Bottega il Buco an absolute must-visit on the white isle.  You'll be talking about this meal, long after the other fancy, more well known hotspots you've dined at…
Bottega il Buco's success and cool, chic vibe is all thanks to Donna Lennard (the owner of NYC's world-famous il Buco and il Buco Alimentari Vineria), the vision of original partner Alberto Alvalle, and not forgetting Portugese Exec Chef Tiago Borges who revels in bringing the very best out of simple ingredients, using a combo of Ibiza's local produce, alongside imported Italian staples.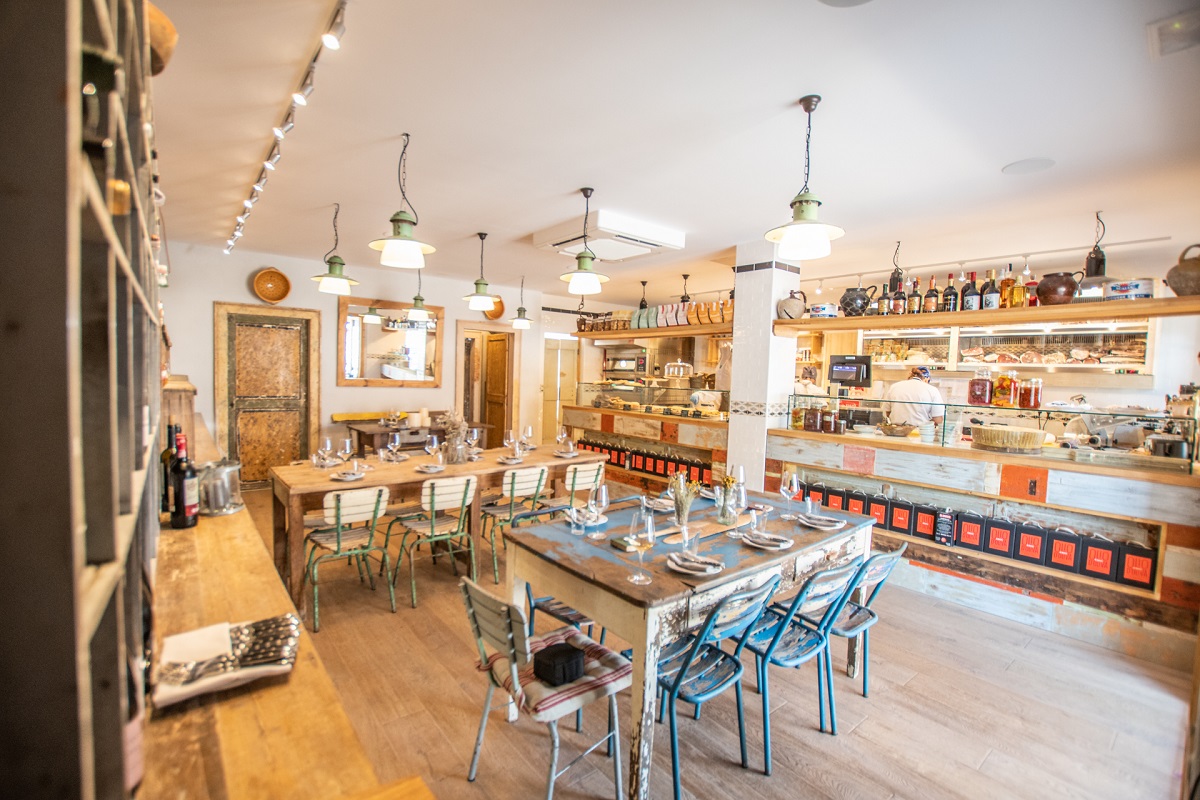 The interiors of the restaurants are rustically charming.  Indoors, you'll find an up-market deli feel, and an entire Alimentari wall of luscious products to buy and take home including olive oils, vinegars, and tins of sardines and anchovies.  Custom made Italian crockery graces the vintage painted tables and the whole feel is of understated farmhouse elegance.
Outside, there's room for 30 on the pretty al fresco terrace which is overflowing with stunning plants and flowers set against the azure blue awning.  Occupying a spot just across from the main Santa Gertrudis square, it's an idyllic spot to enjoy all day dining.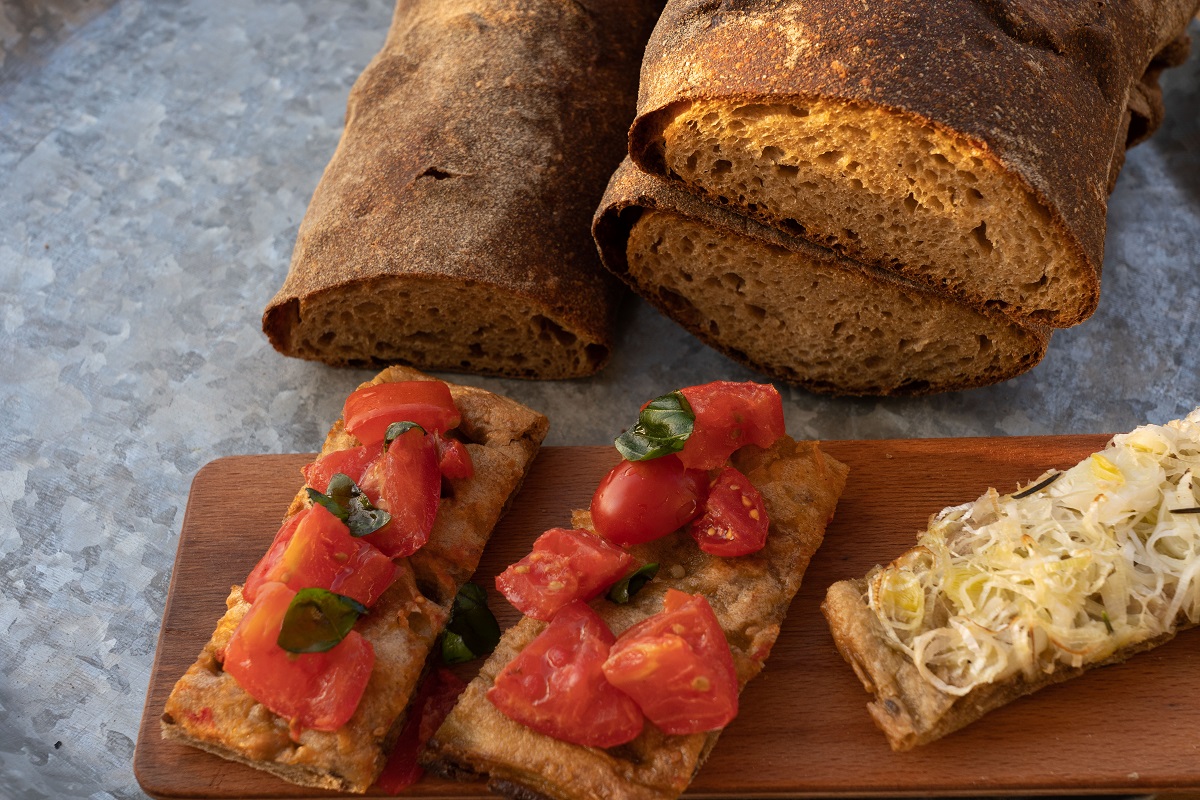 Bottega il Buco's speciality has to be their focaccia which is a definite must-order.  Loaded with all kinds of wonderfully fresh toppings, we totally devoured every slice from the salty anchovy and olive with tomato to melted cheese and there's actually a reason it tastes so good – it's all down to the Sicilian ancient grain flour which is used to make all of their breads, producing a lighter, easier to digest focaccia which is far more flavourful than the usual.
A simple Farm Salad was a complete taste sensation – I've never eaten this particular combination of green salad with avocado, celery, fennel and orange and a sprinkling of pistachio and the result was just amazing.
Roasted peach and burrata followed.  The aged balsamic was absolutely heavenly against the sweetness of the peach, and the burrata was perfectly plump, silky and luscious.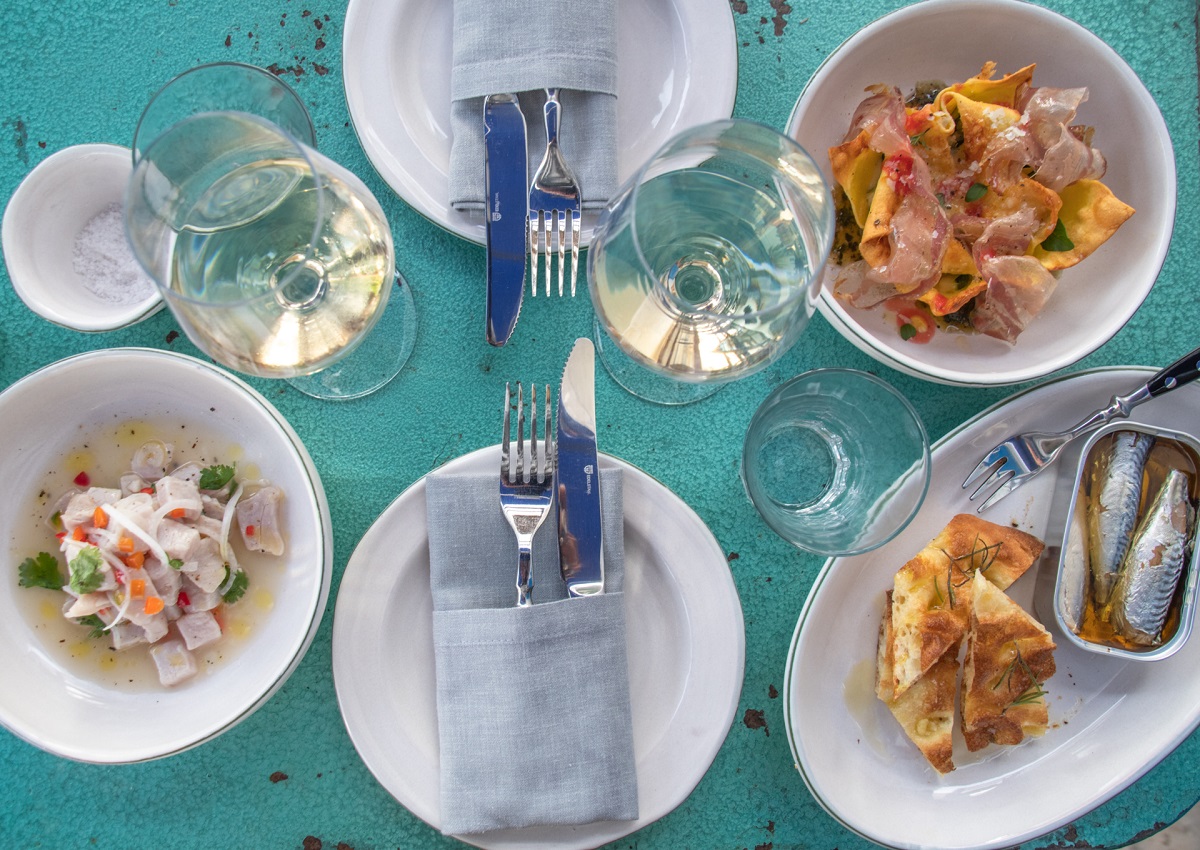 Then came the stand out dish… Spicy Olive Oil Sardines with yuzu kosho, tomato and parsley.  Having never eaten sardines before, I couldn't believe how incredible they tasted.  Beautifully fresh and flaky, the fishiness was offset by the chilli and the tart citrus from the yuzu – I'm still trying to perfect this one at home!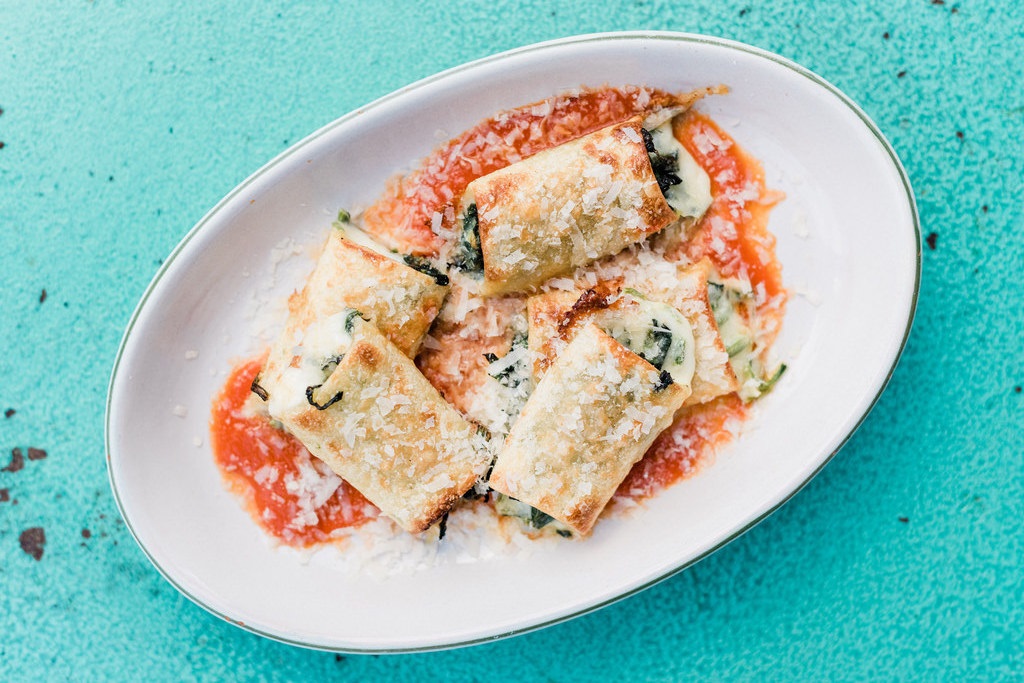 From the main menu we shared a fabulous Ossobuco Paccheri – paccheri being very thick tubes of pasta in a gorgeous red wine, parmigiana tomato sauce.  My mouth waters as I write this…
And perhaps the icing on the cake was the lightest of desserts – a sensational camomile and bay leaf pannacotta drizzled with sweet honey.
Bottega il Buco's wine list is something else with all bottles sourced and hand picked by wine director Roberto Paris.  The result is in an extensive selection of biodynamic and organic wines from all over Europe and the wonderful waiting staff will be happy to help you find the perfect bottle to accompany your amazing meal.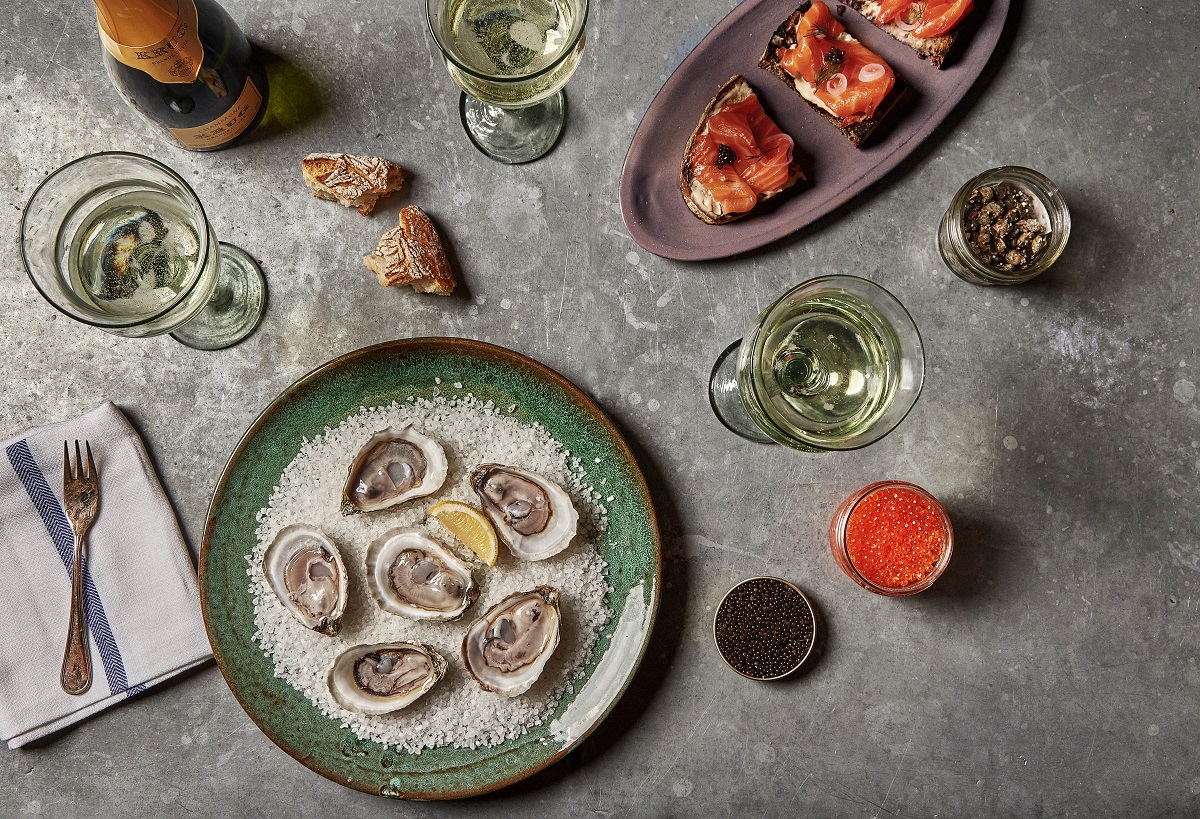 Staying open all year round, the restaurant has just launched their Sunday Italian brunch menu, offering a glass of cava with Pranzo Italiano con Uovo e Porchetta (that's porchetta with eggs…)  And on Thursdays, Aperitivo will be served from 5.30-7.30pm with oysters, special focaccia tastings and cocktails.  If you're visiting over the winter months, be sure to keep an eye out for their series of curated wine dinners too.
From November 1st, Bottega il Buco is open Tuesday-Saturday 12-9pm and Sunday Bucos 12-6pm.  Click here for the website.