One of Luxe Bible's favourite times of year has arrived when cafes and restaurants embrace their floral creativity with stunning installations and special menus.  Celebrate RHS Chelsea Flower Show in style at these London bars and restaurants.
The Flower Room at Maitre Choux Chelsea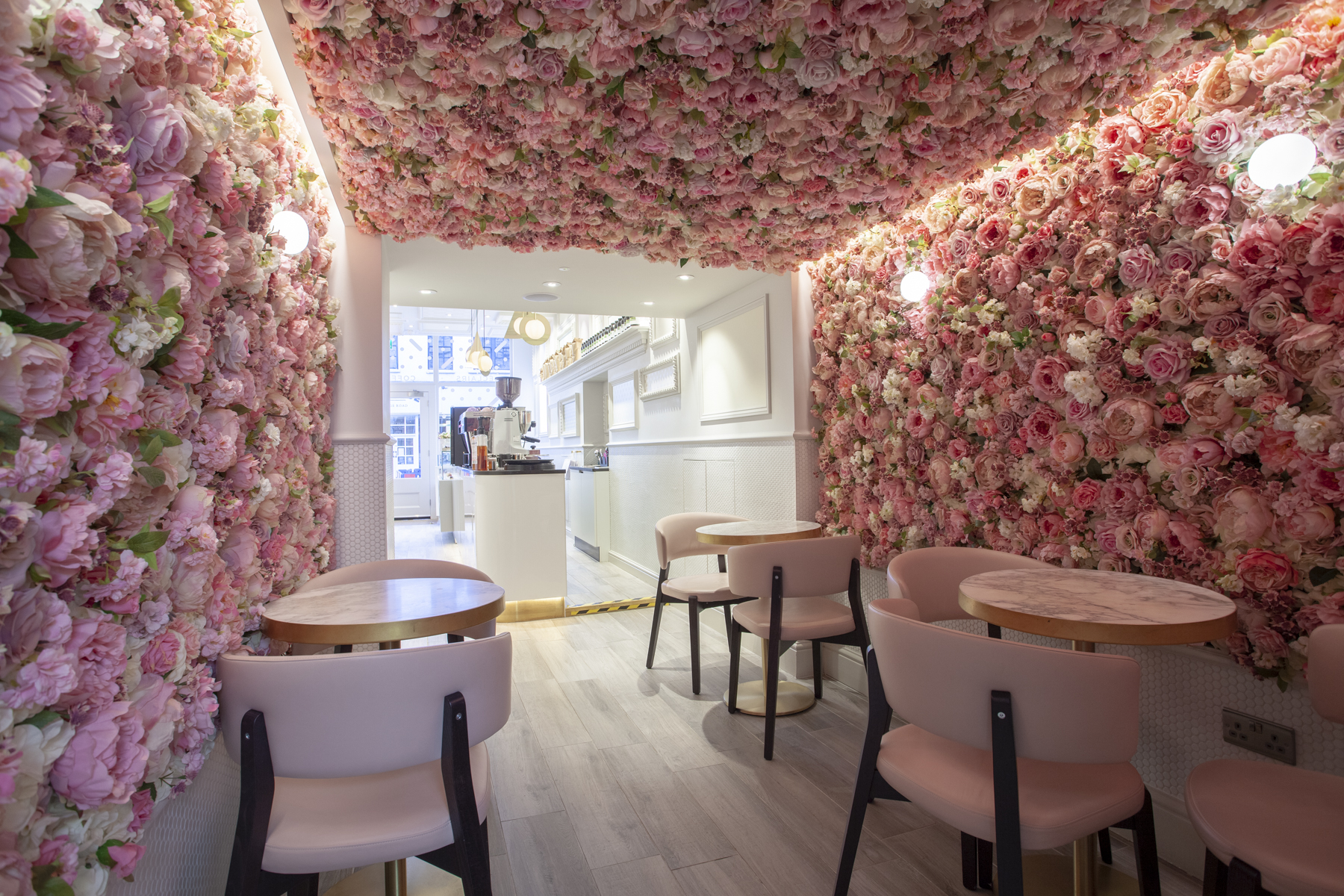 Transformed especially for the RHS Chelsea Flower Show, the Maitre Choux Chelsea's beautiful flower room is the perfect spot in which to enjoy Sweet Pink Afternoon Tea.  With delicious pastries being served up especially on King's Road, you'll be able to enjoy ice cold Laurent Perrier with Spanish raspberry pink eclairs.  Champagne paired afternoon tea is from £22.
Floral Cocktails and Special Tasting Menu at Kanishka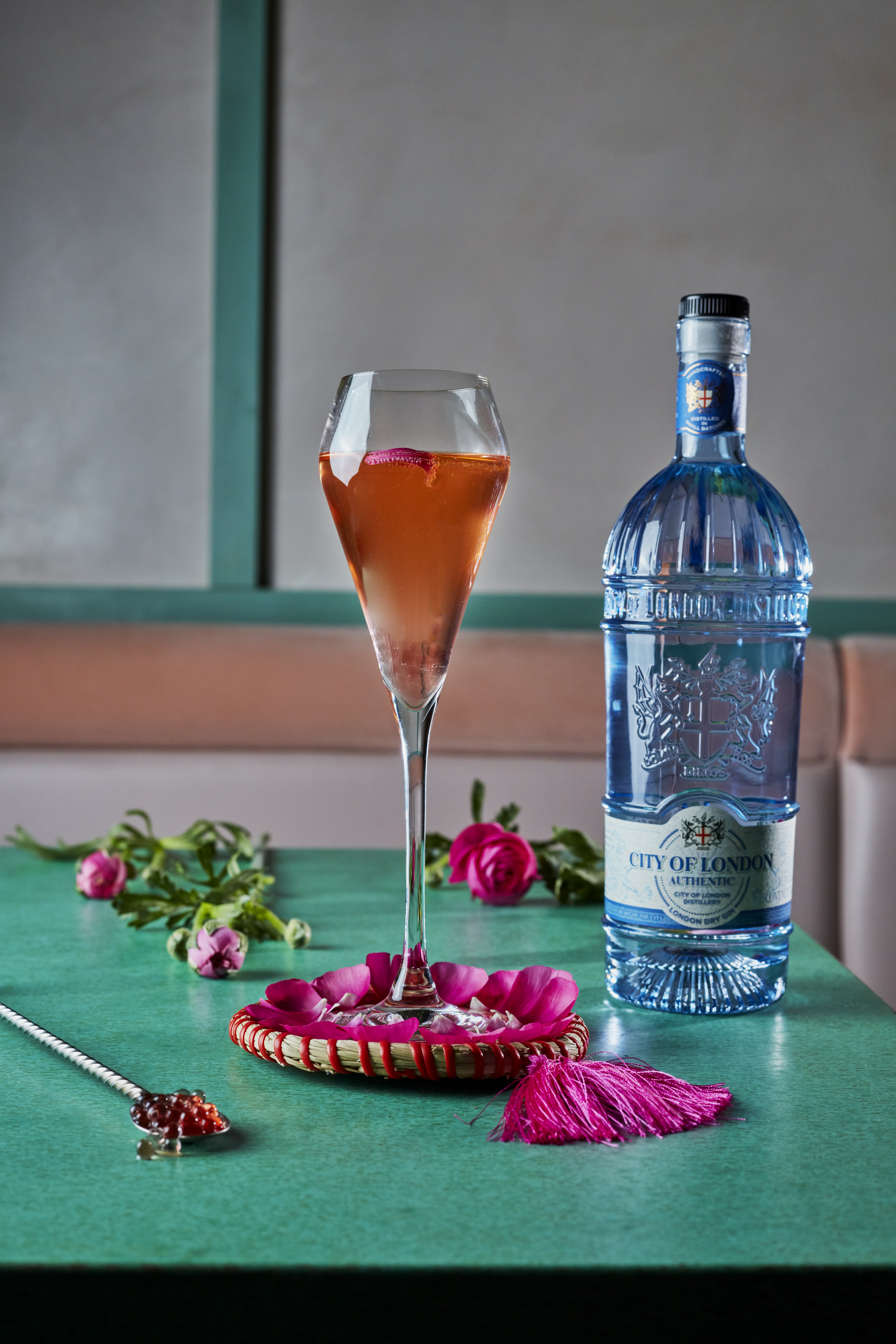 Atul Kochar is partnering with City of London Gin for this year's RHS Chelsea Flower Show at his brand spanking new restaurant Kanishka.  With four floral cocktails available from May 19th – June 2nd, the heady mixes include the How Does Your Garden Grow with Lemon City of London Gin, Roast Lemon and Ginger Vermouth, Lemon, Tumerica, Elderflower and Lemon Lixir Tonic (£9).  There's also a special tasting menu showcasing signature Kanishka dishes like Naga Scallops and Sagolir Manxo (goat curry), along with one cocktail priced at £75pp.  Click here for more info.
Crosstown Doughnuts at Bluebird Chelsea
From 21st to 25th May, you'll be able to enjoy Crosstown's delicious doughnuts as part of a bespoke floral afternoon tea at Bluebird Chelsea, along with cakes, scones and sandwiches.  The vegan orange blossom delights will accompany red velvet and rose petal cupcakes from Bluebird's pastry chef along with caramel mocha choux buns and neroli blossom and strawberry macaroons, paired with a glass of champagne, coffees or teas.  Guests can indulge on the outdoor terrace or in the courtyard.  Click here for more info.
Special Lunch with Tom Aikens at Tom's Kitchen Chelsea During the RHS Chelsea Flower Show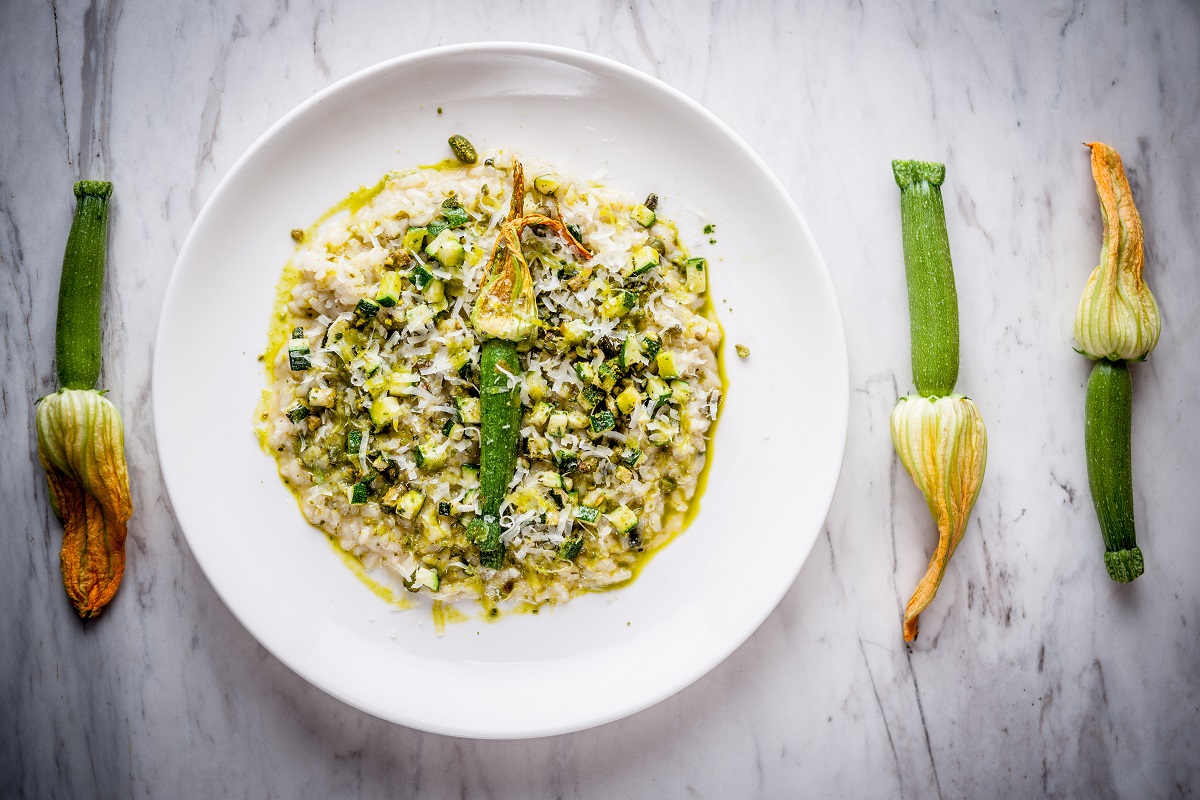 From 21st to 25th May, Tom's Kitchen Chelsea will be offering guests the opportunity to indulge in a delicious floral menu including handpicked crab with basil mayo and seared cod fillet mains or pistachio risotto.  The set menu is priced at £35pp, with additional paired wines available at £20pp.  Masterclasses will also be taking place on 25th May – click here for the info and to buy tickets.
Complimentary 'Chelsea in Bloom' Cocktails at Gaucho Sloane Avenue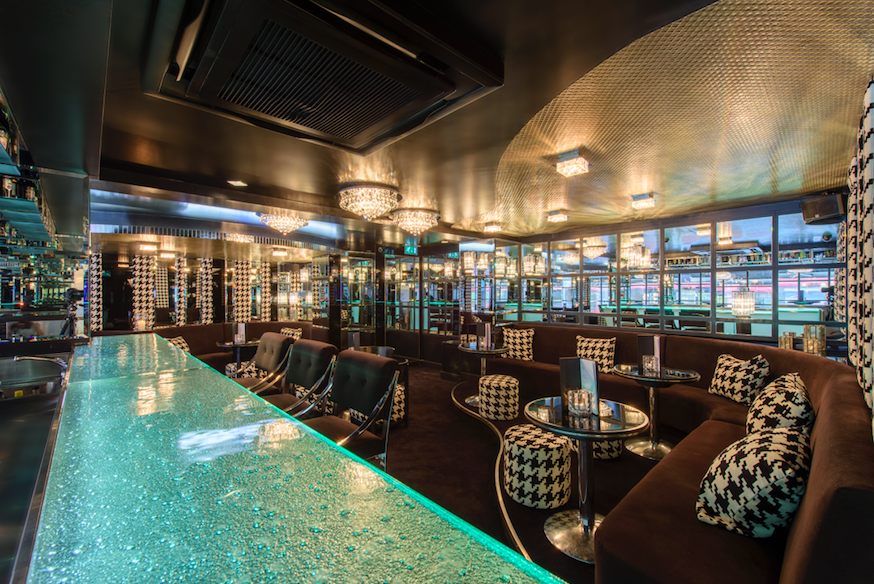 Enjoy a complimentary 'Chelsea in Bloom' cocktail at Gaucho Sloane Square when you show your ticket to the show, while there will be hand-tied bouquet masterclasses on 18th and 22nd May at 6.30pm or 8.30pm at £70pp.  Each 2 hour class includes two floral cocktails, canapes and nibbles.
Cocktails at Lima London – Fitzrovia
Head to Lima London Fitzrovia to indulge in the Floral Kamikaze, a vodka-based cocktail infused with juice from the buzz button flower, lime juice, sugar syrup, triple sec and chilli (£11)
Cocktails at Lima Floral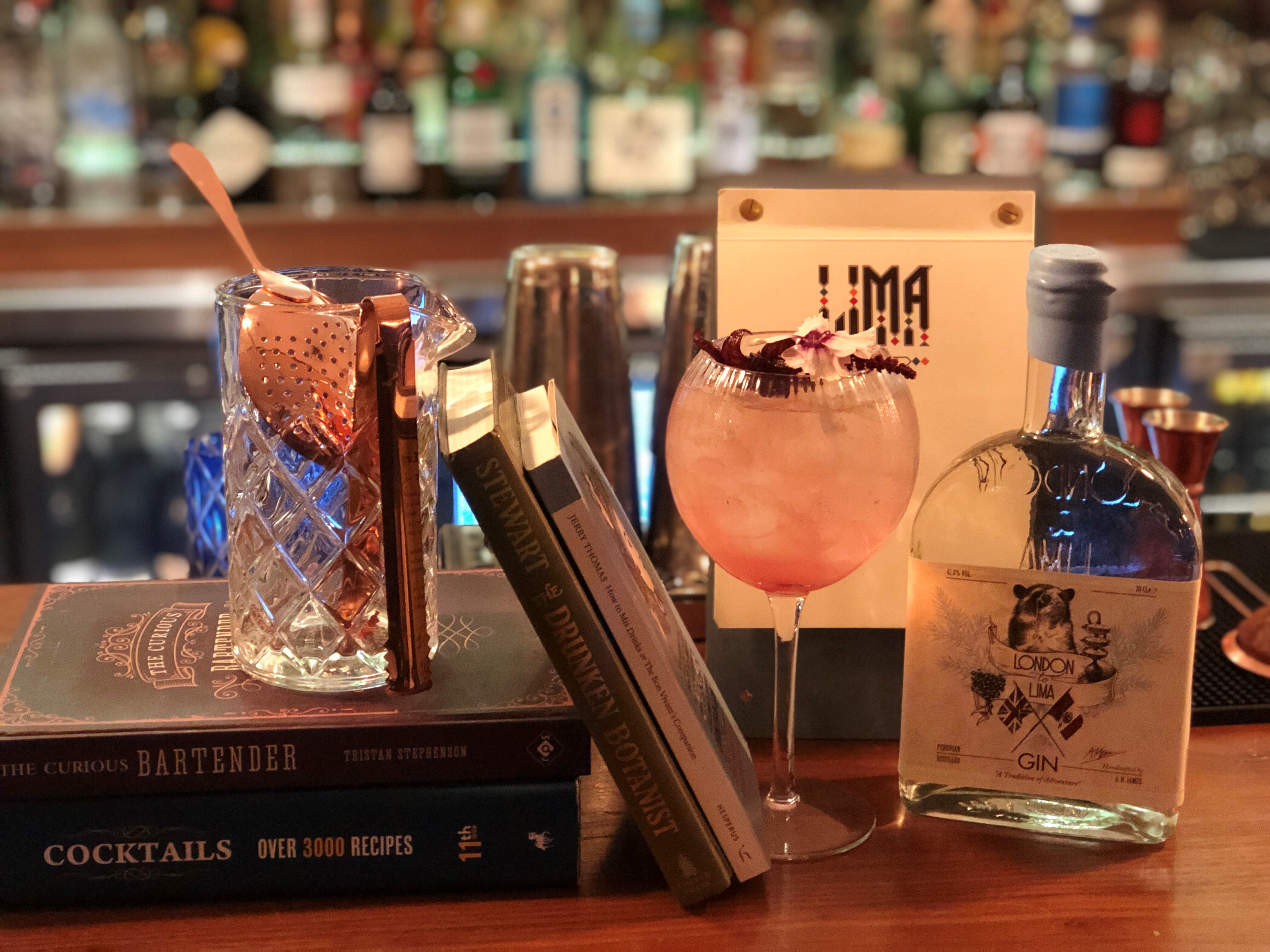 At Lima Floral why not try the La Flor Española, created by blending London to Lima Gin, the floral notes of Otazu Chardonnay, Cocchi Americano, hibiscus syrup and Schweppes soda (£12)
A tribute to Bees at Jason Atherton's The Blind Pig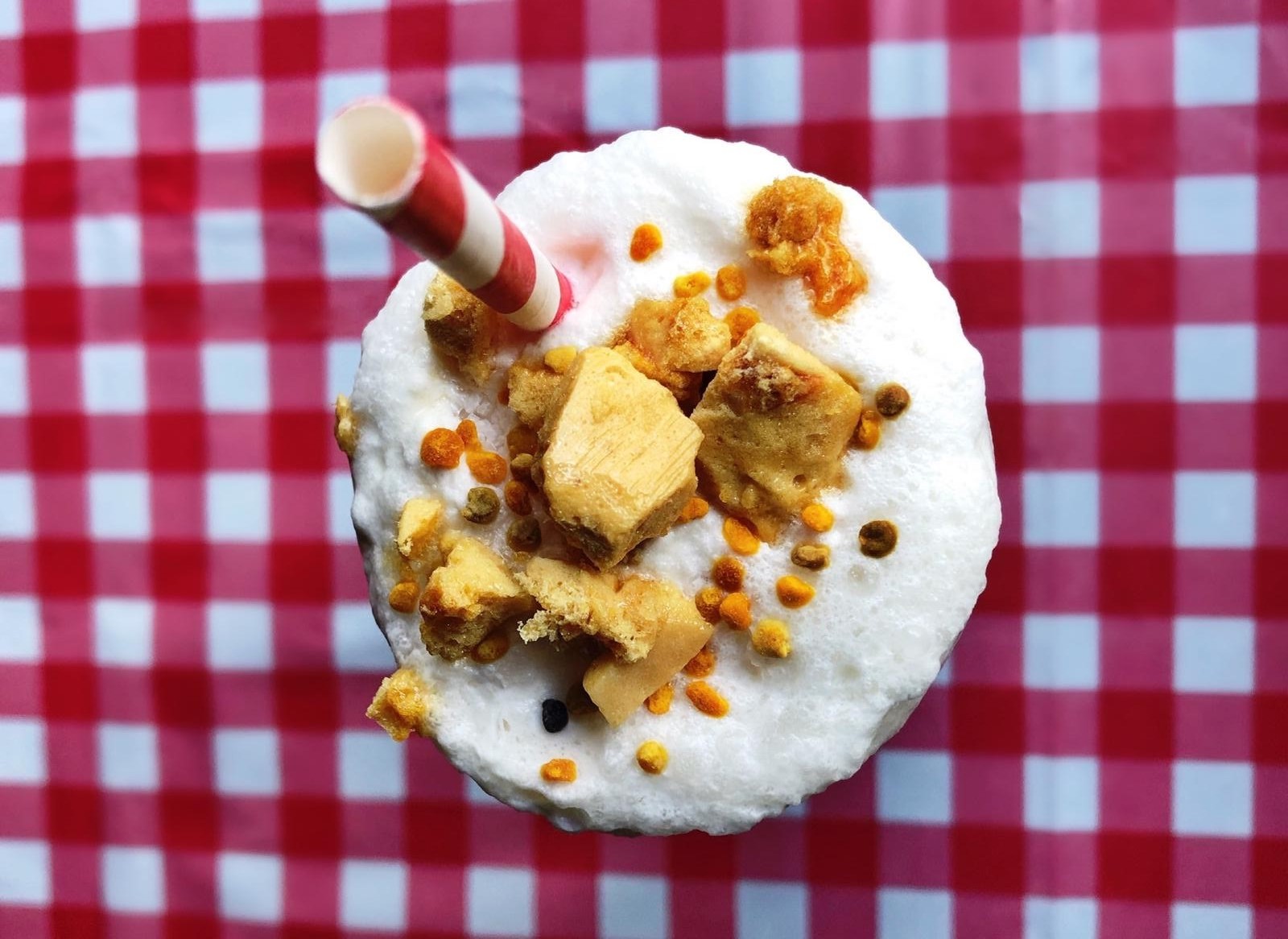 The Blind Pig in the heart of Soho is offering up a tribute to bees in celebration of the RHS Chelsea Flower Show this year.  The 'Queen Bee' (£12) is a delicious botanical blend of Pollen-infused Botanist gin, mead, honey liqueur and 'New Forest' syrup along with cream, citrus, and egg white.  The drink is also topped with golden honeycomb nuggets.  Click here for more info.
 Ollie Dabbous Pop-up at Chelsea Barracks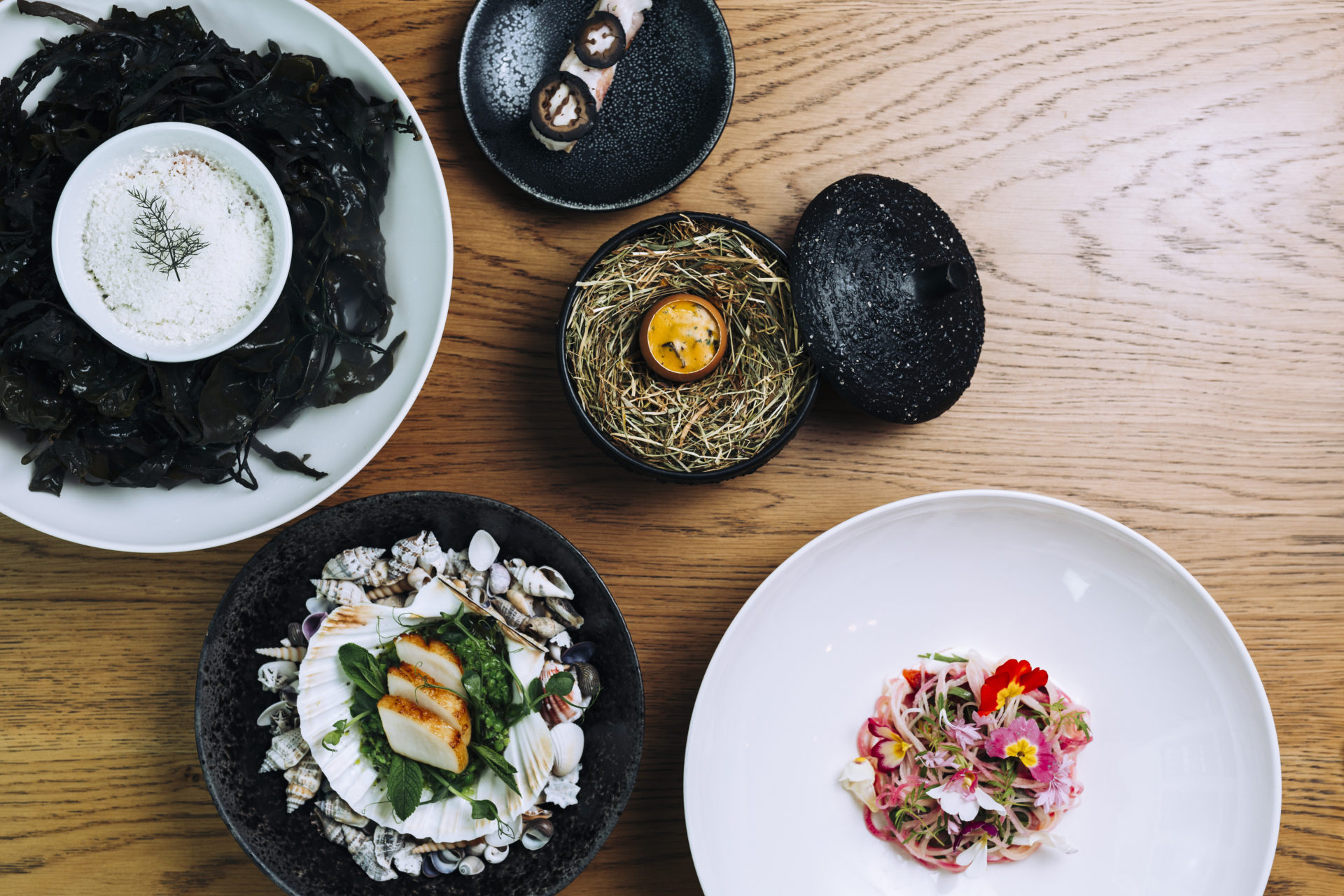 From 21st to 25th May, serious foodies will be heading straight to Chelsea Barracks where Hide's Ollie Dabbous has put together a seasonal set menu for RHS Chelsea Flower Show visitors.  The stunning events space has been transformed especially for the pop-up and with starters like Loch Duart salmon tartare and slow roasted Goosnargh chicken, the restaurant is open for walk ins and pre bookings.  Click here for times and to book. (Photo Credit Sam Churchill).