Although it's been an incredibly tough year for many, there have been some big fat positives to come out of 2020  – a personal one for me being my new found love for cooking at home.  With so many eateries closed, restaurants have chosen to improvise, and lucky fur us, there's an explosion of easy-to-use home cooking ranges out there,  like the Ceru cook at home kit.
Ceru's two restaurants are based in London, but they've chosen to offer their delivery service across the whole country, which for me being based in Manchester, was great news!
Offering up irresistible Levantine cuisine in their restaurant, (think East Mediterranean dishes like warm salads, rich spices, fritters, creamy sauces and street platters), Ceru's cook at home range offers a selection of dining for two options with lamb, vegan, beef fillet and chicken shish menus all available, delivered fresh to your door.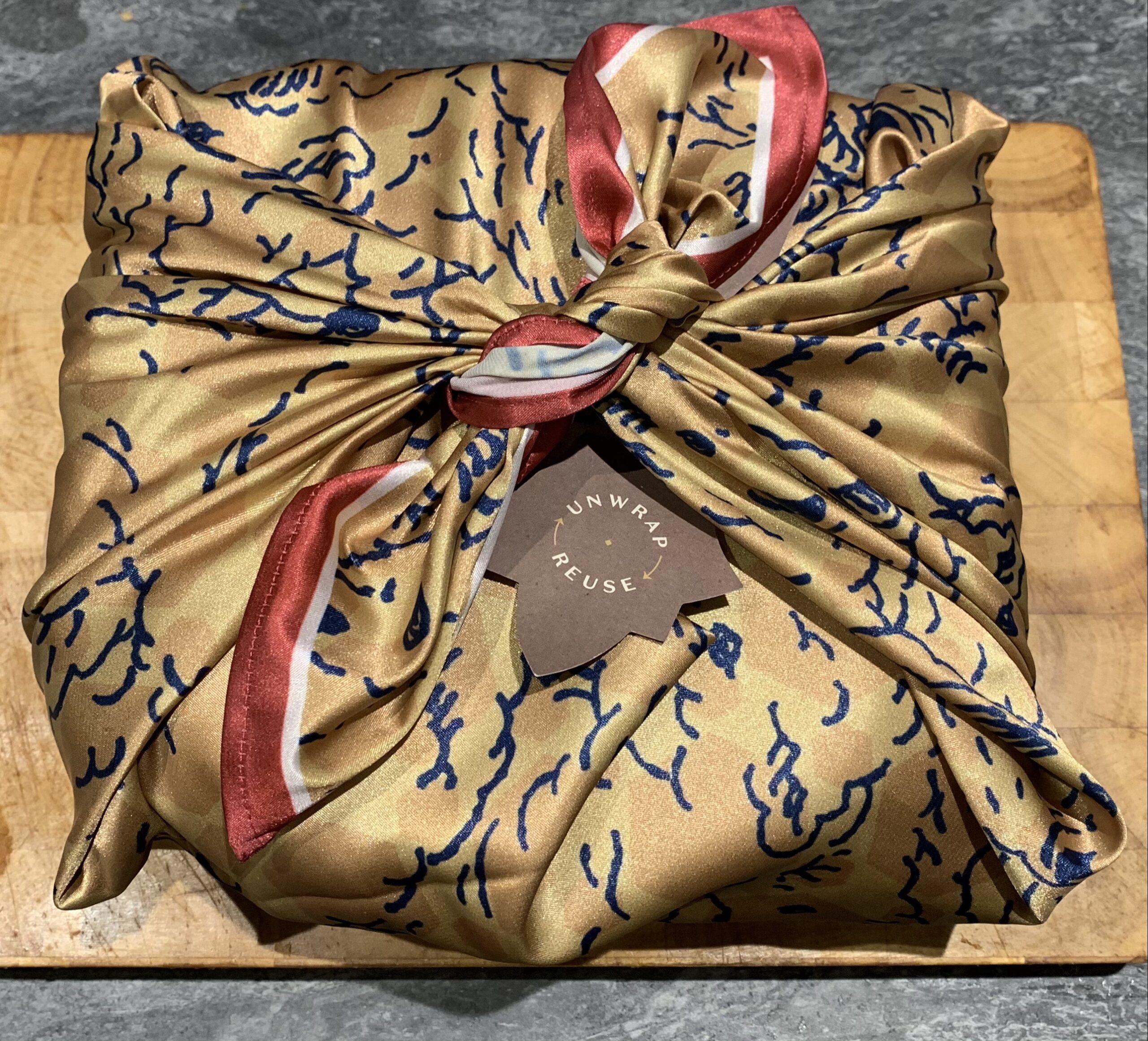 With eco-friendly sustainable packaging, the box of cooking ingredients arrived beautifully presented (wrapped in a stylish scarf inspired by the geometric patterned tiles of the Levant which I'll happily be wearing again!)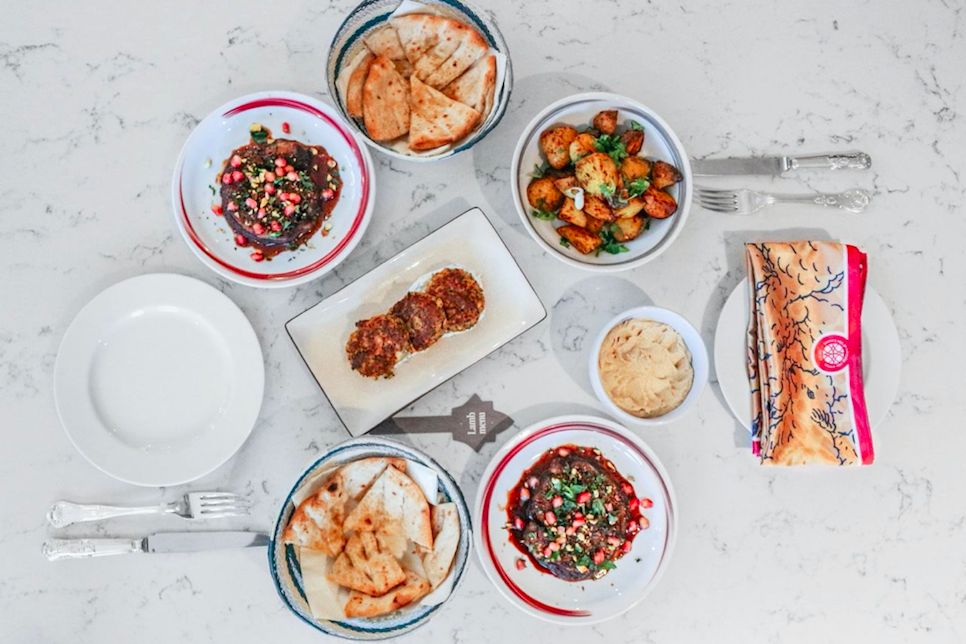 Super easy to follow instructions were next out of the cook at home box along with all the ingredients needed to create one of Ceru London's fancy restaurant dishes, without leaving the house.
'Pour a drink whilst pre-heating the oven' the instructions said… and I wasn't going to argue with that!  Broken down into handy sections along with all of the utensils needed to make the dish, I went about my prep, cutting the tops of the vac packs and following the steps listed.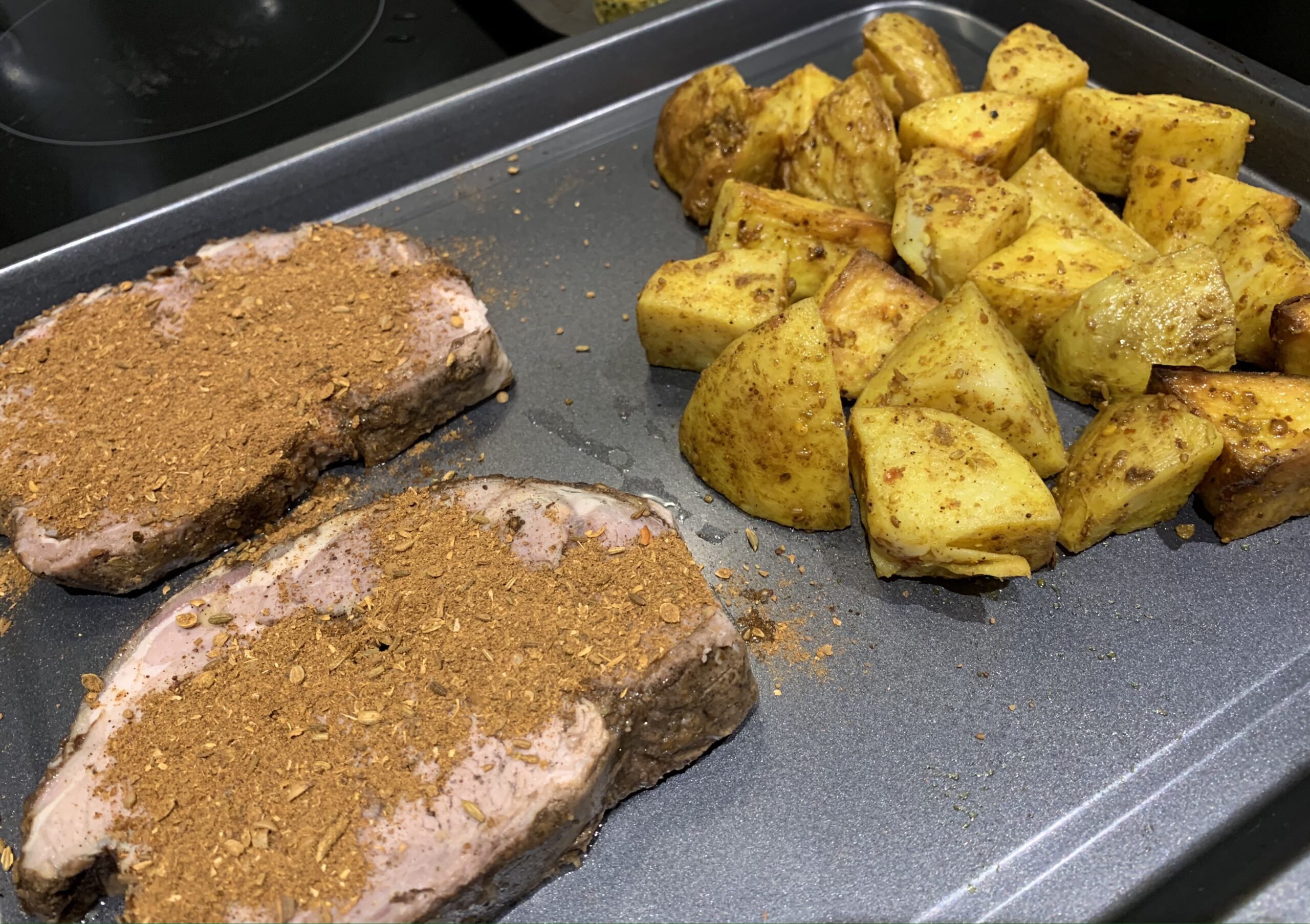 First, the lamb went onto a baking tray with the shawarma mix sprinkled all over – this smells amazingggg by the way.  That went straight into the oven while the roasties were sprinkled with salt and thrown in there too.
Next, I palm-rolled the zucchini fritters into patties and fried them in a pan with a glug of olive oil before they too headed into the oven.
I mixed the juice of half a lemon with some olive oil in a bowl and added the chopped coriander and spring onions, all ready for my roast potatoes… and by this point, it was time for the pittas drizzled in olive oil to go into the oven for just four minutes.
After 12 minutes total, the lamb was ready.  I got creative, decorating with the crushed pistachios, mint and pomegranate and transferred to the plate.  Out came the pittas to be served with the hummous dip, and then the roasties which I tossed in my earlier made lemon mix.  The zucchini fritters came out last and went on a side plate with their yoghurt dip.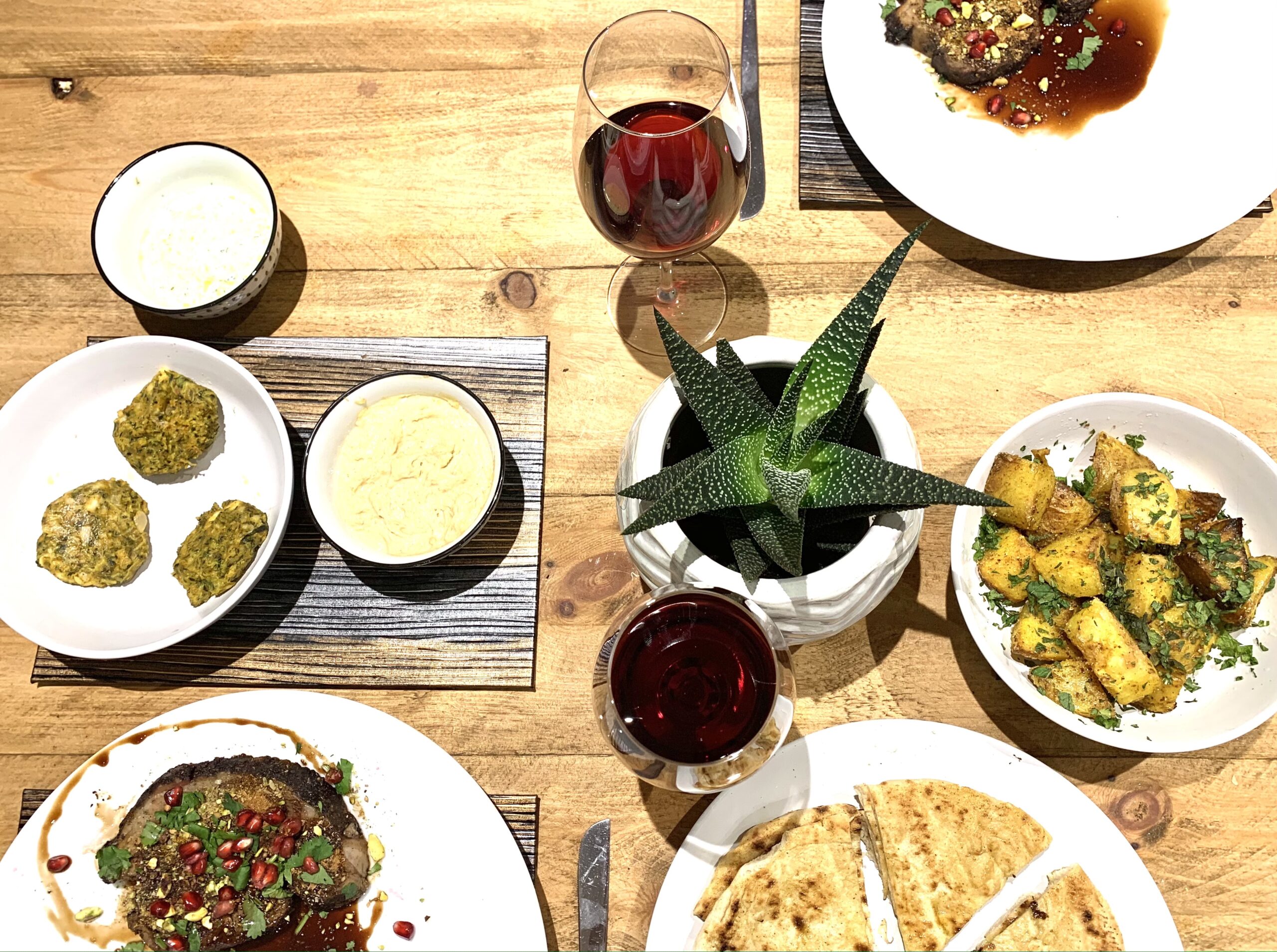 I devoured the lamb, fritters, pitta and potatoes in a matter of minutes.  Not only did my Ceru meal taste just like it would in a restaurant, but I couldn't believe the whole process took about 30 minutes top from opening the box to being served on my plate.  Restaurant quality, at home!
The lamb was tender and delicious and the balance of shawarma spices was absolutely perfect.  Hot pitta is always a treat, but the thicky creamy hummous dip was literally the icing on the cake, while the potatoes were beautifully flavoured.
While I'm desperate for the days when I can head into town and eat in some of my favourite restaurants, there's a certain sense of satisfaction that comes with cooking it yourself – with no need to grab an Uber all the way home!
The Ceru Cook at Home Kits can be ordered from the website and are priced at £50 for 2 people.