Despite Storm Eunice wreaking havoc in the UK last month, inside the welcoming Parisian-style bistro Chez Antoinette, it felt as if you could escape the world, if only for a few hours.
The first thing that strikes you as you walk in, is the well-thought-out design. Although housed in a modern building, the interiors are a vintage daydream – tiled floors, lacy café curtains and marble-topped tables for two. Upstairs on the mezzanine level are larger group tables, while on the ground floor, there are double-height windows set against a dessert display.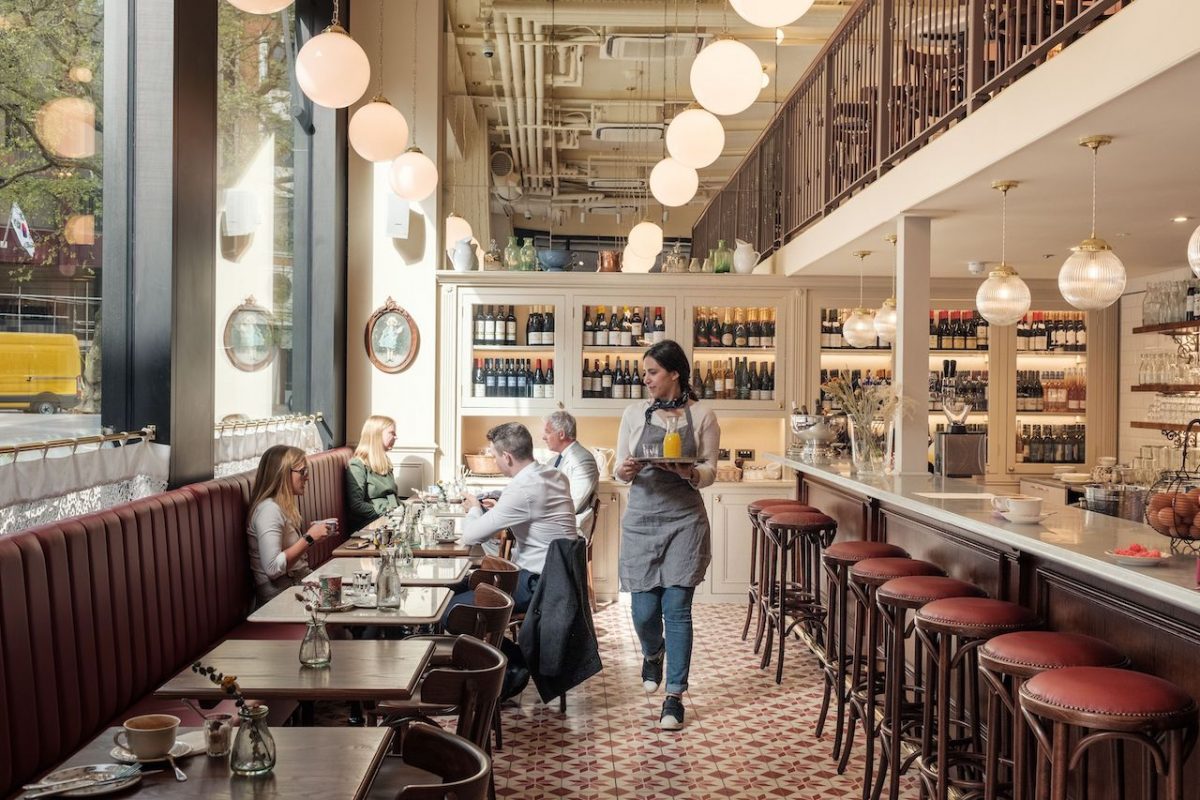 The restaurant was co-founded by former interior architect Aurélia, or "maman" as she's affectionately known by her staff, who says the inspiration for the original Chez Antoinette came from her grandmother.
She says, "I brought my Grandmother's table to Covent Garden in 2014, serving delicious authentic French food. Having personally acquired every piece of antique furniture and crockery from all over the country, it now sits in Chez Antoinette Covent Garden, providing the atmosphere of my childhood."
Five years later, she was joined by her husband, JB, and Chez Antoinette Victoria was born.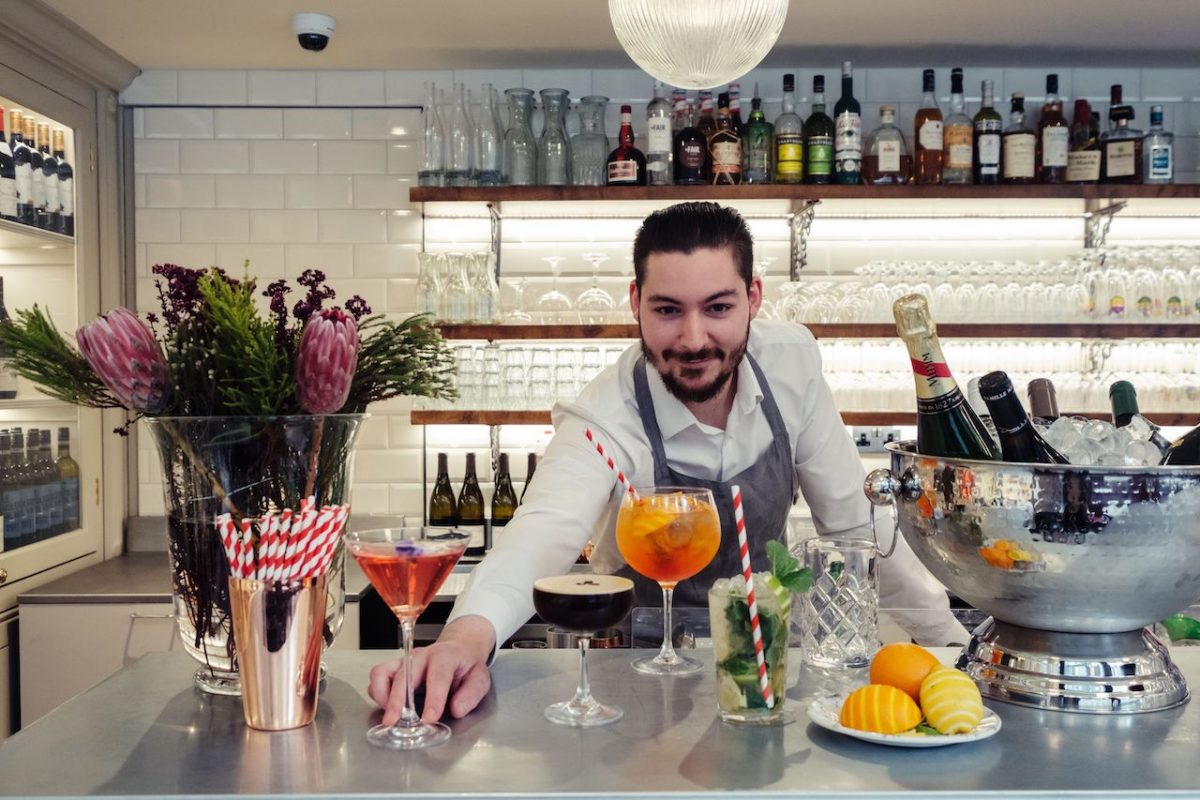 We started the evening off with the waiter's recommendation of cocktails: a Cosmopolitan, made with Fair Quinoa Vodka, a citrusy French liqueur, cranberry juice and lime juice, and the St Germain Spritz. 
Both were light and refreshing while the floral notes had me dreaming of spring with each sip: the perfect aperitif.
But there's a whole selection of expertly crafted cocktails to choose from. Fancy something strong? Try the French-inspired Negroni, or perhaps a more refreshing beverage? Then you've got to try the Margarita! If you have a weekday booking, make sure you make the most of happy hour with mocktails starting from £5.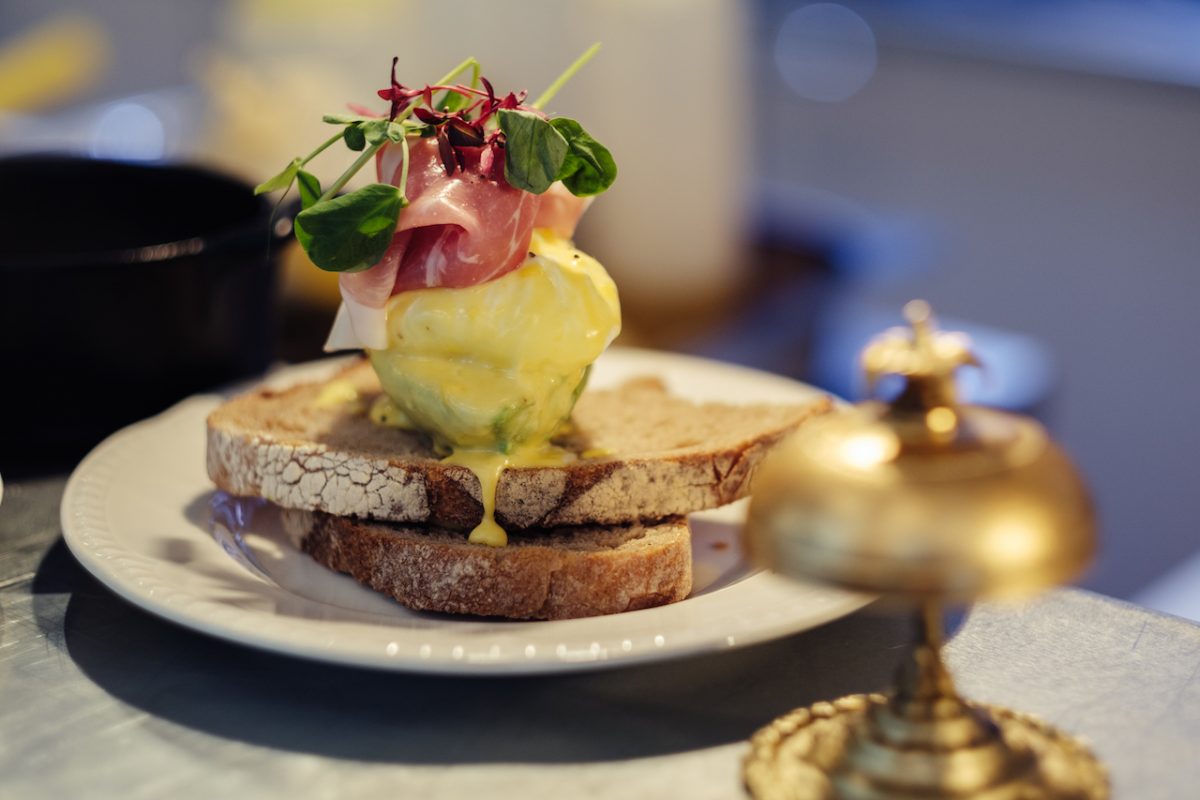 The seasonal menu is one you'll be hard-pressed to find in London as all the ingredients are sourced from local French suppliers, which probably explains why the restaurant is filled with French ex-pats.
For starters, we had French saucisson and gherkins, with sourdough, bread and butter, and baked camembert (yum!) and the must-try French-onion soup.
This was paired with a delicious white Chablis – the French way of making chardonnay using steel rather than oak casks to age the wine. The wine menu is six pages long, with many coming from small producers that have personal relationships with Aurélia and JB.
"They [Aurélia and JB] know a lot of vineyard owners in France so we have quite a long wine list ranging from £24 for white and red Côtes du Rhône, all the way through to some Cru Classe.
We also have an off-menu wine list for customers who are big wine fans but we don't print them into the menu because we might only have two of them in six months," explains Social Media Manager, Corentin Libouton.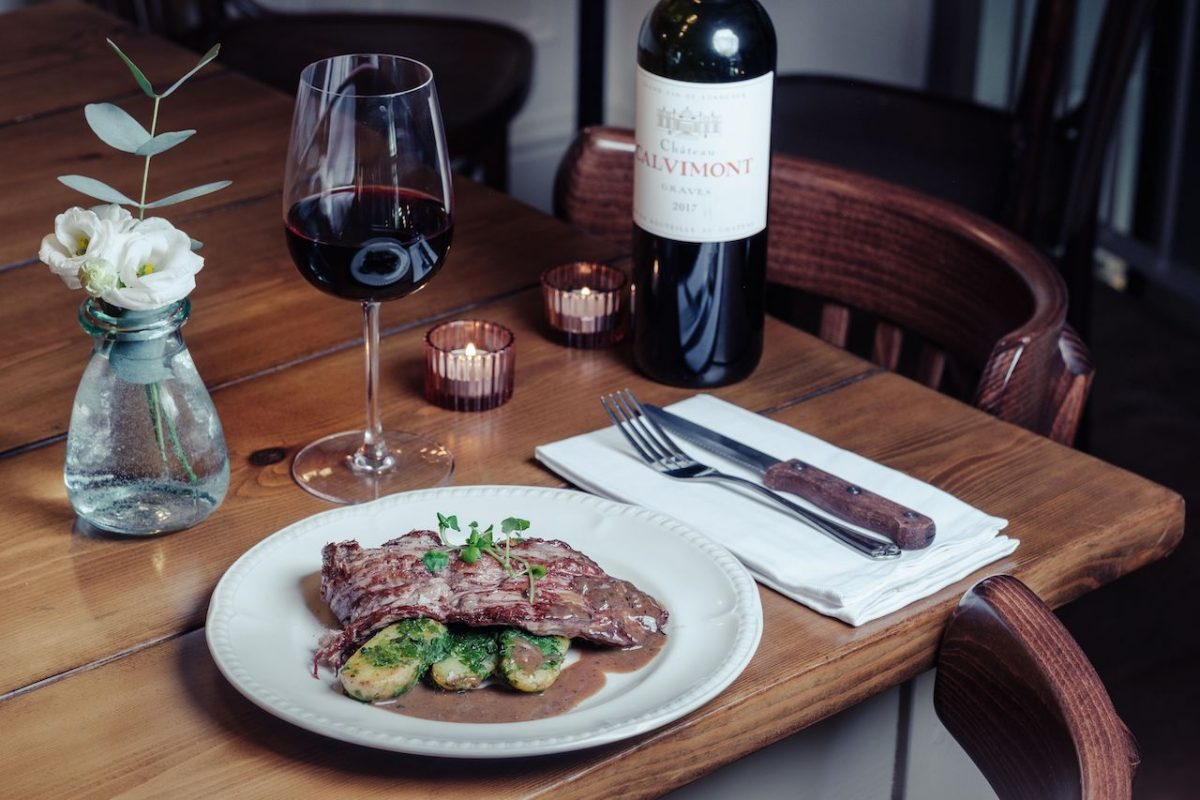 For the mains, you can choose from classics such as mushroom risotto with parmesan and truffle oil to typical French cuisines such as veal blanquette and the most popular, duck confit. Kitchen commis Maxime David says, "Aurélia used to live in France and loved eating these types of meals so she asked the head chef to include them on the menu."
On the waiter's recommendation, we had the roasted seabream, crushed potatoes with capers, tomatoes and virgin sauce. This was followed by a homemade apple crumble and a hazelnut and caramel tart with ice cream. It's rare for a restaurant's starters, mains and desserts to be equally appetizing and delicious.
Of course, it wouldn't be dessert without a delicious French dessert wine and the Monbazillac we had, was Corentin's favourite. It was very sweet, as expected, but complimented the desserts and was the perfect palette cleanser to finish the night.  
While the food was delicious, it was the ambience that made us want to come back. Aurélia pays homage to her hometown of Lyon, famous for its Bouchon Lyonnais. The emphasis in a bouchon is on a convivial atmosphere and we loved that the restaurant was filled with happy families, couples and is even dog friendly!
You could feel the warmth staff have for each other and for their customers which is probably why, when we left, there was not one spare seat available.
"The owners are like parents to us, mother and father, it's like a big family. Even in the other restaurant, in Covent Garden, everybody is very close," David explains.
Chez Anotoinette Victoria is located in a secluded corner right by St. James's Park station and is open for breakfast, lunch and dinner bookings.