For true coffee lovers, addicts and obsessives, life becomes somewhat of a quest to find that elusive, best cup.
Lucky for us, we've discovered Melitta, and so the search ends, because these true experts and aficionados have also made it their mission to perfect the coffee experience in the comfort of your own home and from machine which oozes luxury, quality and style.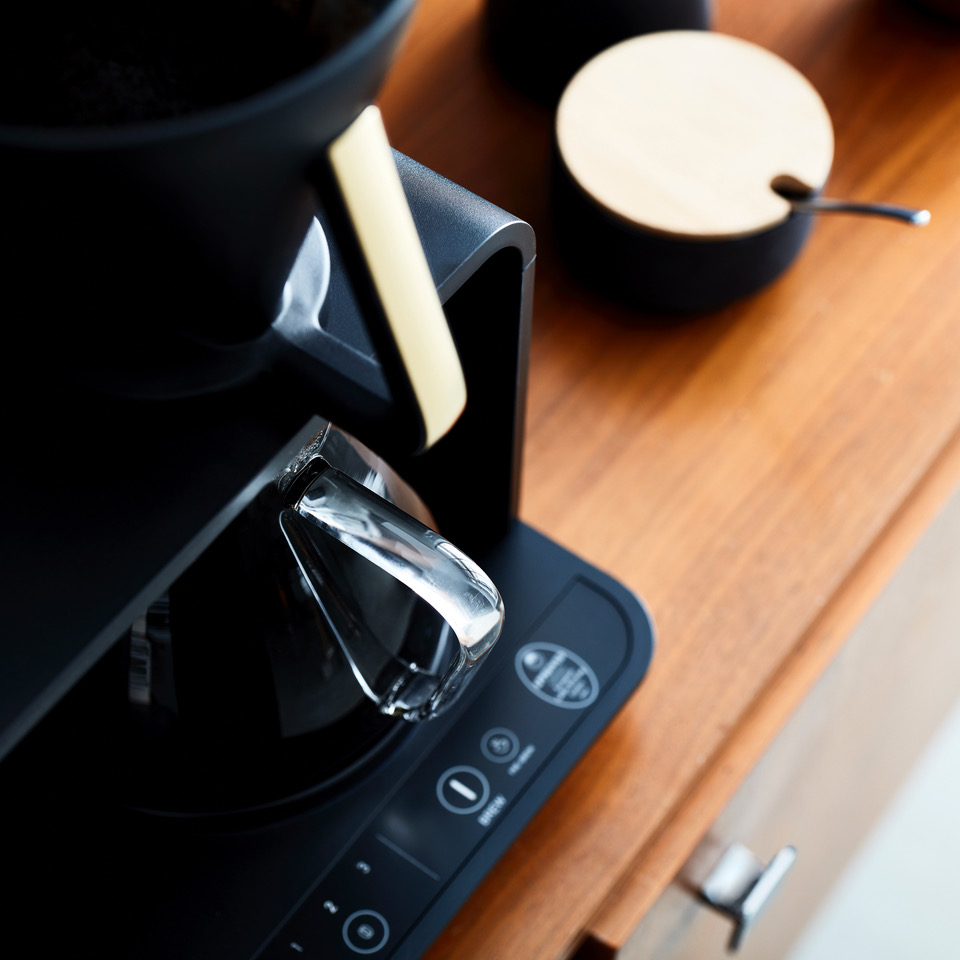 The Melitta Epos is Sustainable
Sustainable in every way, Melitta spend a lot of time making sure their products are as efficient as they can be, and keeping any harm to the environment to a minimum, while also striking a balance between economic, social and ecological interests.
Melitta definitely know a thing or two about coffee and that's why we know their coffee machines are at the forefront of pioneering innovation when it comes to the perfect serve.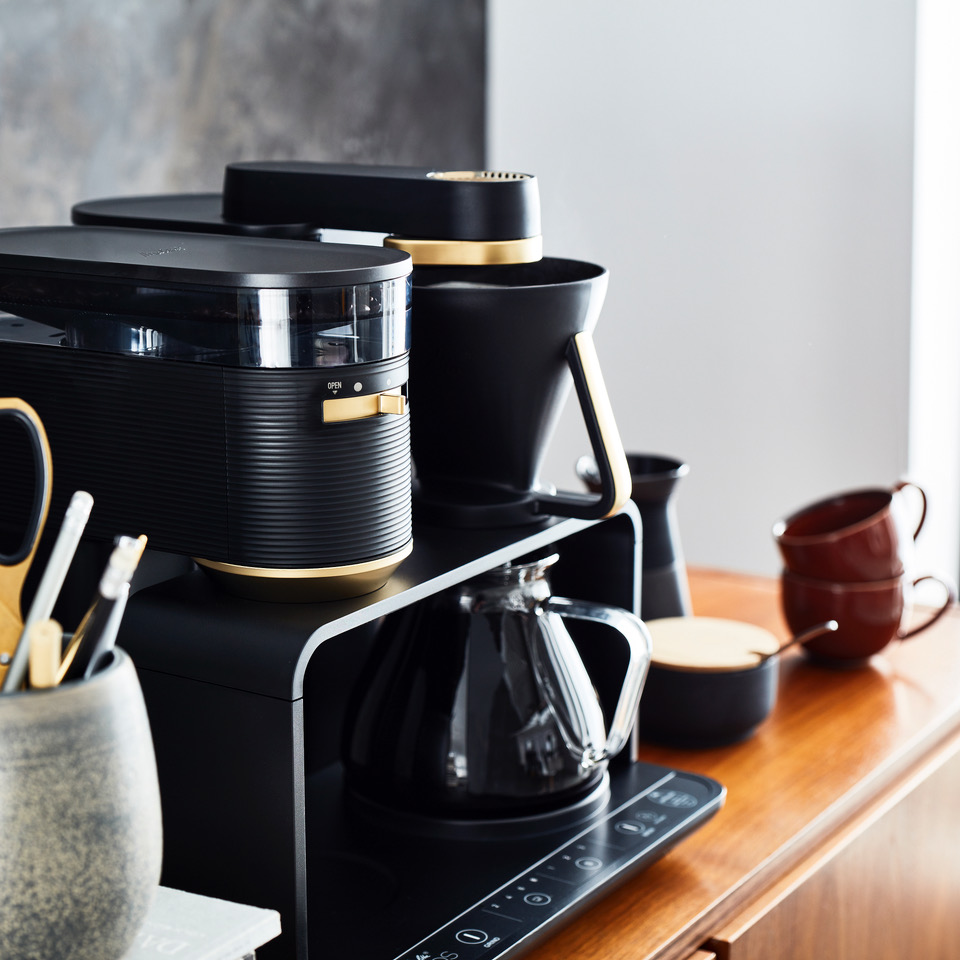 In fact it was Melitta Bentz in 1908 who created the first ever coffee filter, punching holes in a brass pot and allowing the coffee to drip through a sheet of blotting paper from her son's schoolbook.
Coffee lovers know that that aroma is everything.  And so our love affair with the Melitta EPOS  has been an unforgettable one.
The Melitta Epos is the First Ever Electric Pour Over System
The EPOS is the first ever Electric Pour Over System.  Not only will its gorgeous design enhance the aesthetics of your kitchen overall (and look enviably impressive when friends come to visit), the integrated grinder means you get all the luxuriousness of a brewed by hand cup, yet all you have to do is push that button.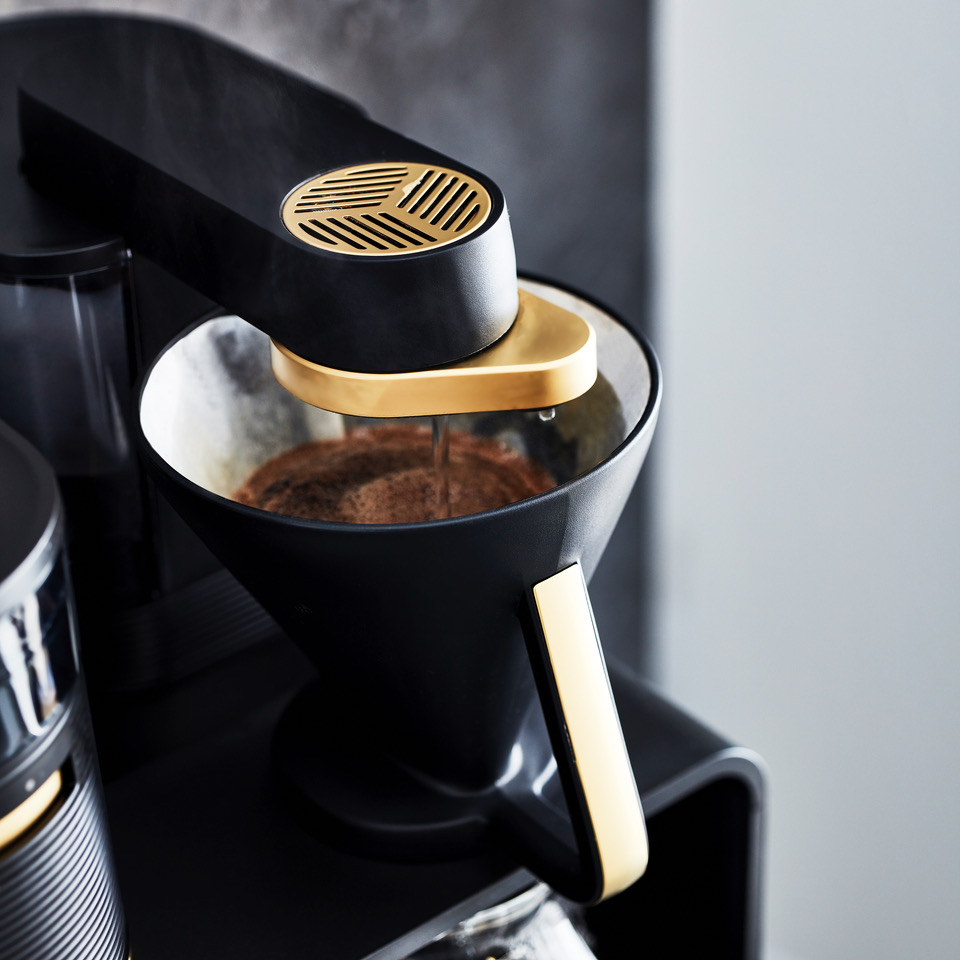 'Blooming' is everything with the Melitta Epos
With three strength levels and a modern touch panel, the EPOS' pre-brew function allows for the process of 'Blooming' – allowing the coffee to be moistened slightly so it can swell for half a minute, before further water is poured onto it.  This improves the coffee extraction and those wonderful aromas can escape and fill your kitchen with those overwhelming notes??  Smells we love so much.
The 360 degree rotating water spout changes direction and water flow, depending on the brewing profile, while the variable grinder means you can decide on the level of the grind for fine or coarse coffee.  And if you decide you'd rather go powder than bean, well, what do you know, the EPOS gives you the choice of both, while the hot plate keeps the coffee pot warm and toastie for up to 40 minutes. For best results, use the Melitta EPOS with specially selected Melitta Bloom premium coffee made of 100% single Arabica coffee beans priced at £7.99.
Goodbye coffee shop, hello kitchen.  Even before lockdown, the Melitta EPOS could quite possibly be the best invention ever.   £299.99 from the Melitta website.